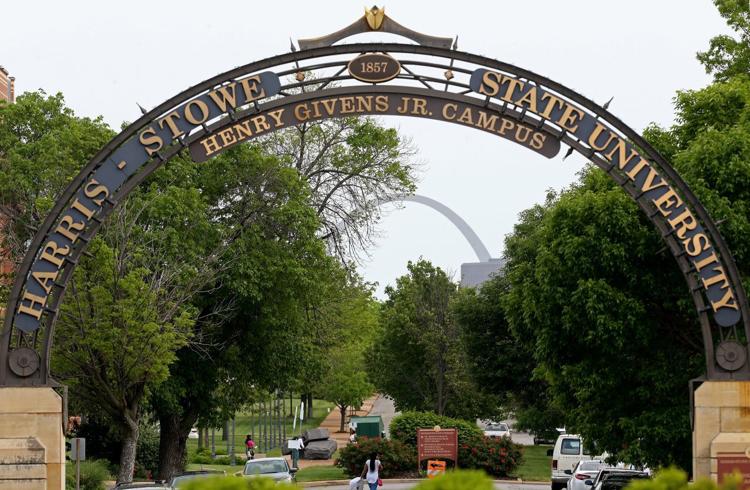 From the moment he took the helm of Harris-Stowe State University two years ago, Dwaun Warmack has touted his vision for the school to one day be recognized as one of the area's premier institutions.
It was always going to be a tough job, considering he inherited a university that dramatically lags behind its peers in numerous measures, from graduation rates to overall student performance.
Even so, Warmack sees potential for growth, working to add the school's first graduate degree programs and team up with other universities on programs aimed at boosting enrollment.
But despite promises to raise the standards at the small midtown campus, there are signs of dysfunction — with questionable hires of key administrators, tumultuous firings and clashes between underlings.
The human resources department — charged with handling sensitive tasks such as hiring, firing and payroll — was, for much of the last two years, overseen by a four-time felon with convictions for theft and embezzlement. Warmack apparently hired her without knowing she had served two stints in prison.
The university's public-safety operations, which have experienced high turnover among top brass, have been under the command of an ex-police officer from East St. Louis who had resigned from the force after showing up drunk to a burglary call.
Most glaringly, the school has struggled to comply with federal standards on crime reporting.
The administrative gaffes threaten to distract the school from a challenging and vital educational mission. Harris-Stowe is taking on one of the most difficult jobs in all of higher education — enrolling some of the least prepared students and guiding them through to graduation.
For decades, the school has had a pattern of low academic performance.
Its 10 percent graduation rate is among the worst in the country; starting salaries for recent graduates are nearly $20,000 lower than the national average; and a whopping 57 percent of freshmen don't return for their sophomore year.
Even when there's money on the line, Harris-Stowe, so far, finds it difficult to raise achievement levels.
State lawmakers recently passed a performance funding bill that rewards colleges and universities with extra cash for showing improvement in areas such as keeping students enrolled, how students fare on tests and how many students earn degrees.
This year, schools are competing for a share of $33 million. To get a piece of the money, each school is judged on five categories of its own choosing.
In last year's performance report, Harris-Stowe stands out for its poor showing — hitting its performance target in just one of five categories. Every other public university in the state hit all five targets, except for Northwest Missouri State University, which hit four of five.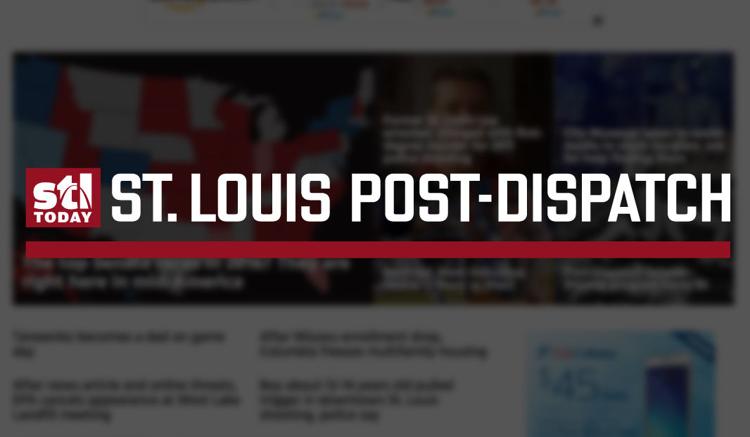 Leroy Wade, interim commissioner with the state Department of Higher Education, notes that Harris-Stowe was close in a couple of categories, missing its targets by only a few students.
"It's a tough situation for them to be in, but you've got to have a threshold somewhere," he said
You wouldn't know of Harris-Stowe's struggles by talking to Warmack.
"We just had the most outstanding year in school history," he said recently, referring to the 2014-15 school year. "We raised more money than we had in the previous three years, we saw record enrollment and we've increased our degree offerings. We're on track to do amazing things."
Warmack and others in higher education say that statistics don't always tell the story at a school like Harris-Stowe.
In general, a Harris-Stowe student comes from a low-income family and attended a low-performing high school, and, as a consequence, the climb to college is typically much harder. But for all those same reasons, Harris-Stowe and schools like it have been viewed as perhaps the best hope of delivering an education to those who need it most.
The school — formed after the all-white Harris Teachers College merged with the all-black Stowe Teachers College in 1954 — has been among the most accessible higher-education options for students in urban St. Louis. And its teaching college has long supplied St. Louis Public Schools with much of its faculty.
It's a school with a significant number of so-called nontraditional students — students who didn't go to college immediately after high school but later decide to pursue a degree.
Nontraditional students typically take a meandering path toward earning a degree, transferring from one school to another, and often not finishing within six years.
Transfer students and students who don't finish in six years are not counted in a school's official graduation statistics — wreaking havoc on the statistical performance of institutions such as Harris-Stowe that enroll large numbers of nontraditional students.
At Warmack's previous job at Bethune-Cookman University in Daytona Beach, Fla. — another historically black university — he boasted of having raised enrollment while also increasing academic standards.
He sees opportunity to do the same at Harris-Stowe.
Warmack is the third president to run the university since 2011. Prior to that, the school was run by Henry Givens Jr., a leader who loomed large over the school for more than three decades.
Warmack, 39, says one of the keys to improvement is forming partnerships in the community.
Early last year, Warmack secured a $500,000 gift from Emerson to provide scholarships at Harris-Stowe.
He's also recently formed alliances with schools such as St. Louis University and Washington University for dual degree programs. The programs allow students to earn bachelor's and master's degrees in a shortened time frame.
Questionable hire
In October 2014, in his first few months on the job, Warmack hired Tammy Kimbrough to run human resources and also oversee payroll for a time.
Kimbrough brought with her a rap sheet that included mail fraud, thefts from a bank, and later a credit union, and multiple incidents of lying to the government to secure welfare or unemployment benefits.
In 2001, when she was working at Metro East Credit Union, Kimbrough deposited at least three checks payable to the credit union into her own account, and issued a $40,000 check from the credit union to buy herself a Lexus. After she was fired, she fraudulently filed for $16,000 in unemployment.
After more than three years in federal prison, she was released to probation, but violated her probation numerous times by misusing Social Security numbers and making false statements to authorities. A judge revoked her probation and sentenced her to a federal medical center for eight months before she was released in February 2012.
In an interview in March, Warmack said he knew none of this before hiring Kimbrough as director of human resources. He said she'd passed the necessary background checks and had come with a recommendation from a previous employer.
Warmack said he learned about her criminal past after he hired her. He kept her on staff, though she no longer oversaw payroll, he said. Harris-Stowe "is a place that believes in giving second chances," he said.
But one expert says such a job is too important to take that risk.
Steven L. Thomas, a professor of human resources management at Missouri State University, said a director of human resources has access to sensitive information and should be "an individual with uncompromising integrity (and) a high level of ethical responsibility."
"You take a great deal of risk and create the potential liability for that company or organization when you hire someone with that type of criminal record in an area that is related to the responsibilities of the job."
Kimbrough said her problems with stealing were long in the past by the time she started working at Harris-Stowe in fall 2014. She said she deserved a chance.
She chalked up her criminal history to mistakes she made to survive while living as a battered wife in two different marriages.
"I was younger with children, broke and frightened," she said. "Both occasions were of me trying to get out of the marriages and running with my children. I am not proud of it, and I have learned from my mistakes."
Kimbrough left her position in December. A university website lists her as being on disability leave. School officials provided no additional details, saying they will not comment on personnel matters.
Problems with security
Shortly after Warmack took over as university president in July 2014, he arranged for a consultant to assess Harris-Stowe's public-safety office. In January 2015, the consultant issued a report critical of the school's approach to campus safety.
It points to sparsely trained officers and polarizing leadership. "The department lacks clear direction and operates almost exclusively reactive on a day-to-day basis," the report says. Furthermore, "the department presently lacks any updated formal standard operating policies and procedures."
The consultant added that "there is no incident or case-tracking program, and from our interviews the consensus was that responses to calls for service (were) slow to not at all, and that complainants do not typically know what happened to their report."
In light of that study, the university, in October, brought in Lynne Harrison, a former St. Louis County police officer who had worked for three years as an instructor in criminal justice and sociology at Virginia State University.
But Harrison said she was blocked from performing her duties and was unable to penetrate the inner circle of Warmack's administration.
"What happened was that I was obstructed from doing my job," she said.
In one particular case, Harrison wanted to interview Kimbrough about two incidents where checks were fraudulently written or cashed from a university account.
Kimbrough balked at Harrison's attempt to interview her as part of the investigation. She went to her superior, Emmanuel Lalande, dean of student services and one of Warmack's closest confidants.
Lalande said he put a stop to Harrison's investigation because of the tension between the women.
Harrison said she also was blocked numerous times from investigating other suspected crimes on campus.
In addition, she said she raised concerns about the campus' nonfunctioning blue emergency call boxes. More than just practical, the phones are symbolic of the commitment colleges make to public safety. But Harrison said she was told the repairs were too expensive.
Broken emergency boxes could be a liability, said Chris Dorn, an analyst with Georgia-based Safe Havens International, which promotes campus safety.
"If you have something in place, it should be kept up to date," he said. "Because whether the box is going to help you or not, if you see it there, if you were under attack and it's dark and you make it there, and you realize it's not working, and you could have gone to safety somewhere else, that's obviously an issue."
Harrison was fired on the 89th day of a 90-day probationary period.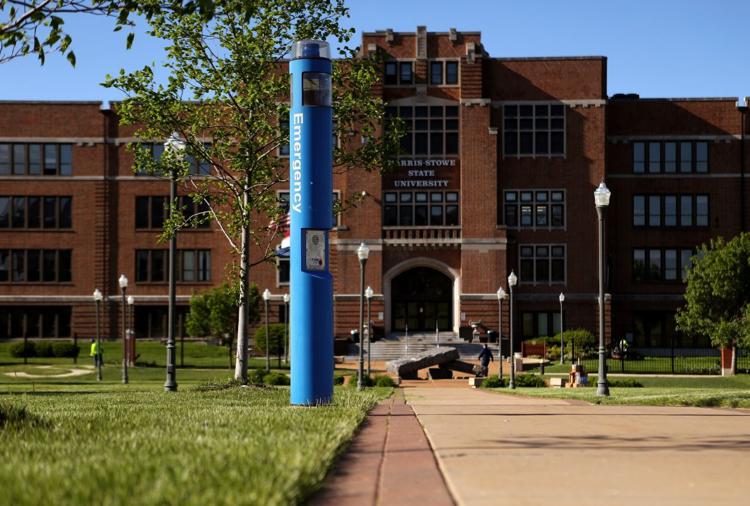 Today, the public-safety department continues to fall short when it comes to reporting, tracking and following up on criminal incidents.
In March, St. Louis police revealed that Harris-Stowe botched a drug case by waiting three weeks to file a police report after finding marijuana in a student's bag, then making inconsistent statements to a police officer sent to investigate. The police dropped the case without making an arrest.
Warmack did not respond to questions about the university's handling of the case.
Additionally, the university recently told reporters that several months of its crime reports couldn't be produced either because the records didn't exist or because they were inaccurate. Later, Lalande, the dean whose role includes oversight of campus public safety, backtracked and said he misspoke and the records did exist. The university has yet to produce certain records requested under Missouri's public records law.
'Unapologetic'
Warmack remains confident that Harris-Stowe is entering a new era. He discounts the severity of the administrative problems, saying all organizations if scrutinized are prone to reveal blemishes. He suggests that disgruntled former employees are trying to damage not only his but also the university's reputation.
Yet, the pattern of troublesome personnel decisions in key roles has continued.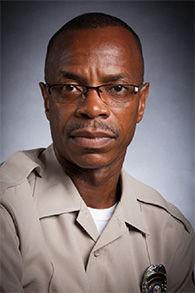 After Harrison was fired from the public safety position in December, the role was filled by Ricky Perry, a former police officer who resigned from the East St. Louis police force three years ago after he was accused of being drunk and belligerent while on duty.
During his career in Illinois, Perry was named a defendant in eight police brutality cases, stretching back more than a decade.
In 2009, a judge threw out evidence obtained by Perry in a murder case, and prosecutors accused Perry of lying. Perry did not respond to a request for comment.
Warmack, for his part, said he will continue pushing forward his agenda — one he said will elevate the quality of the university by expanding degree programs and broadening its recruitment to boost enrollment.
"I am unapologetic about our commitment to providing opportunities for the underserved," Warmack said. "That's our mission."
Last month, the Coordinating Board for Higher Education granted Harris-Stowe permission for the first time in its history to offer master's degree programs — the second step in a three-step process, and something Warmack has been lobbying for since early in his tenure as president.
And Warmack has made clear that he wants to control how his administration is portrayed, going to lengths uncommon in public higher education.
In March, he sent an email to all faculty, staff and students mandating that "ALL media questions, inquiries or contact, including calls, emails, social media outreach and in-person visits, MUST BE REFERRED to the Director of Communications and Marketing..."
But privately some students are voicing concerns about campus safety.
A freshman from north St. Louis County said there have been a few occasions this school year when nonstudents came on campus and started fights.
"You call public safety and they don't come, or they don't come until 15 minutes later when it's all over," she said.
Meanwhile, the blue emergency phones that Harrison complained about still weren't functioning last week. On two of them, the wires inside the unit appeared unattached. Neither Warmack nor a university spokeswoman responded to questions about the call boxes.
One student said she was surprised to learn the emergency phones don't work.
"I think it's pretty crazy," said the student, who spoke on the condition that her name not be used because she is afraid of repercussions from the university. "We should be aware of that. Security can get on us about not having parking passes on cars, but they don't feel the need to tell us these boxes aren't working? They are supposed to be for our safety, but it's pointless."
The program to boost retention runs between 2016 and 2018. 
Harris-Stowe is seeking increase minority student participation in study abroad programs.