ST. LOUIS • There's still a picture that floats around the house of Meris Saric as a toddler wearing an adult-size Washington University sweatshirt that he got from his dad.
But the photo and the sweatshirt have a new meaning to Saric, 18, now that he is moved in for his freshman year on the campus he grew up admiring.
His acceptance at the prestigious, private school means a little extra as a first-generation college student whose family's time in St. Louis has been rooted deeply in the university.
Saric's dad has been a member of the campus housekeeping crew since 2001. A few other relatives work there, too.
"You see these big hallways and you feel like you're living in one of those movie scenes where a kid is trying to become a success story — I'm trying to write that for myself," Saric said.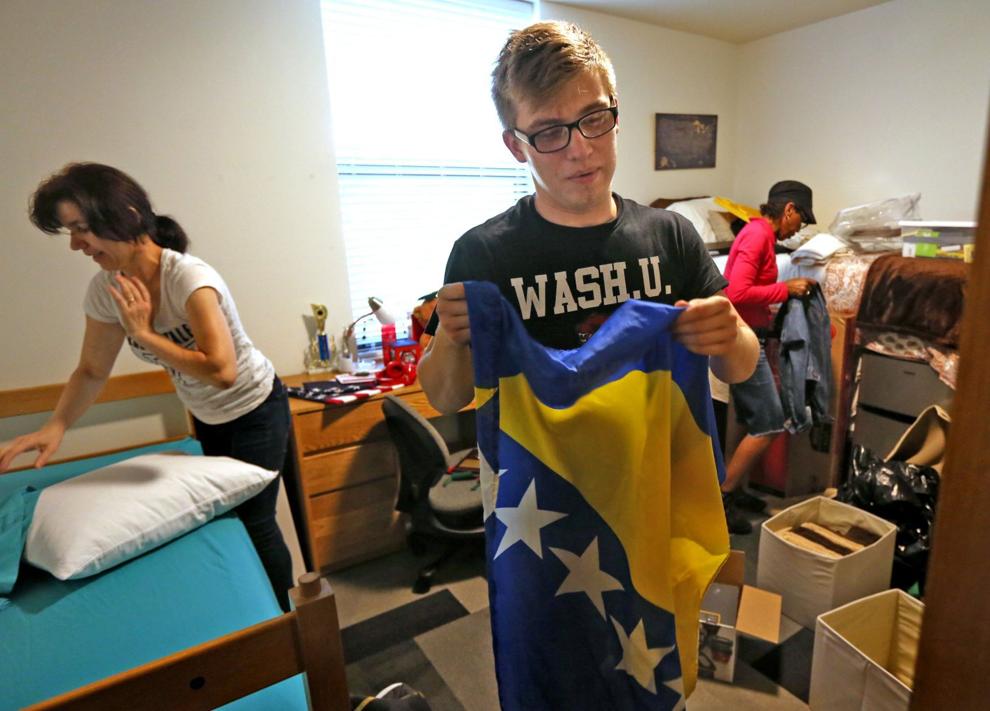 Saric doesn't take for granted getting into Washington U. As an infant, he and his family relocated to St. Louis from a Bosnian refugee camp where they lived a few years after the genocide in their home nation.
"I'm going to be the first kid in my family to go to college, and not just any college — WashU," Saric said. He moved into his dormitory, Park House, last week.
A graduate of Bayless High School, he is one of six freshmen at Washington U. this fall who came through the first group of College Prep Scholars.
The three-year-long scholars program was created at Washington U. with private donations to give mostly first-generation, low-income students and their families a better understanding of all things college. High schoolers and their parents learn about everything from how to fill out financial aid documents to time management.
The other incoming Washington U. students from the prep program graduated from St. Louis Public Schools, the Hazelwood School District and the Ladue School District, according to Leah Merrifield, director of the College Prep program.
Other students from this first group of college freshmen are headed off to schools like Duke University, Morehouse College, Truman State University, the University of Missouri-Columbia and Missouri State University, among others.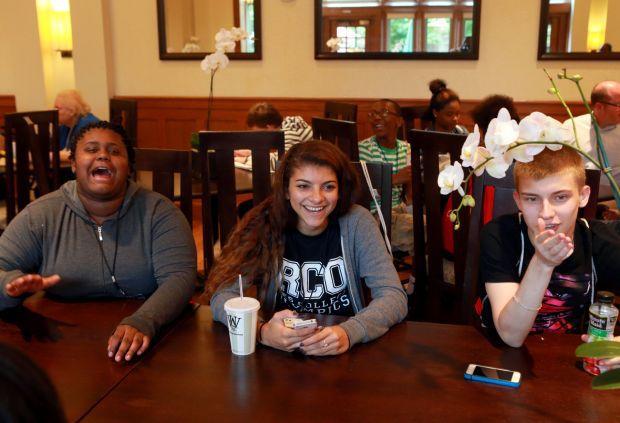 Merrifield said 98 percent of students are the first in their family to go to college, and the average family income of participants is $30,000 a year.
There were 25 students in Saric's college prep group, but interest — and competition — for the program has started to boom four years later.
For Saric, it all started when someone at Gateway STEM High School suggested he check out the program. He spent his freshman year at Gateway STEM before moving to the Bayless School District.
When it came time to apply, after he was formally nominated, Saric wrote his essay about how being a first-generation college student would affect his family.
Students start the program the summer between their freshman and sophomore years of high school. They live on campus two to three weeks, working on their writing skills and taking a STEM-focused class, as well as a seminar worth college credit.
"I thought at first it would be boring summer school," Saric joked. "It caught me by surprise."
One of his seminars was taught by Washington U.'s provost, Holden Thorp. That made an impression on Saric.
"For me, personally, sitting in front of him I was like, 'How in the world did I get to be taught by someone like this?'" he said.
Saric speaks about overcoming self-doubt. He contemplates what others might think of him as he walks on his new campus. People might assume he comes from an affluent background, able to pay the almost $70,000 in tuition, room and board.
"If they ask, I'd tell them if (my parents) saved every single penny they couldn't afford one semester at WashU. One year would have been — there's no way," he said.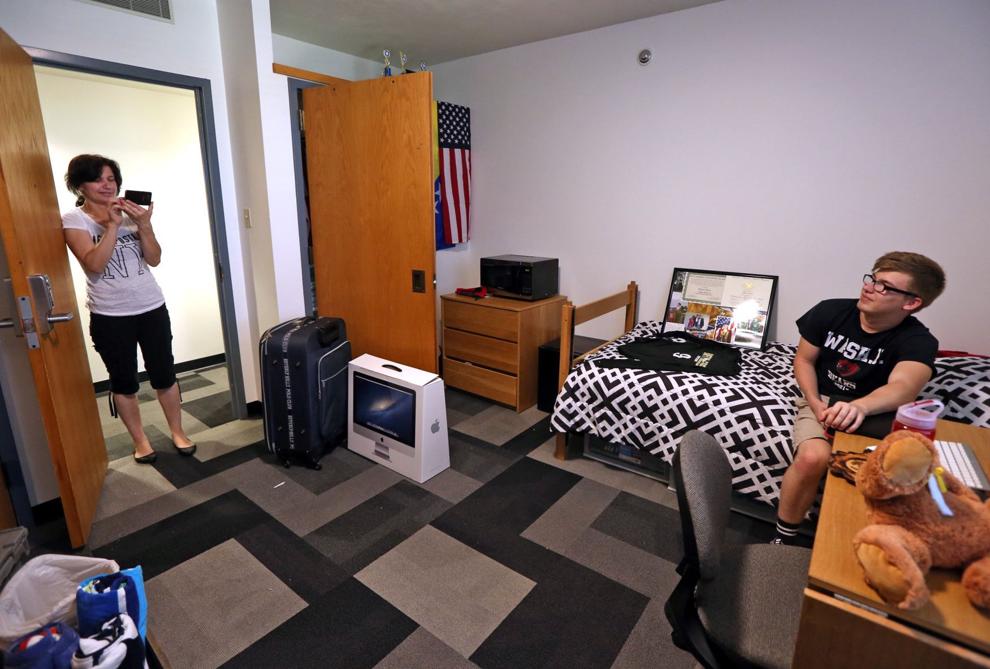 Between scholarships from the College Prep program and being a child of an employee, Washington U. was actually Saric's least expensive option.
And his family couldn't be more proud. Saric's father took a break from work to help move his son into his dorm last week.
"There are professors' kids going here … They're going to know what to expect, they know what it takes to get into college," Saric said. "My dad made a joke that, 'I work here, too, and I have affiliations,' but he was joking. He realized he couldn't help me like some of the other kids here with connections. That set a fire in me."
Saric is excited to build a legacy for his family, pursuing a political science degree and possibly, later, a law degree.
"Meris is a great example, a representative sample, of a St. Louis kid in the College Prep program," Merrifield said. "He's gained so much confidence and knows that he is supposed to be here."