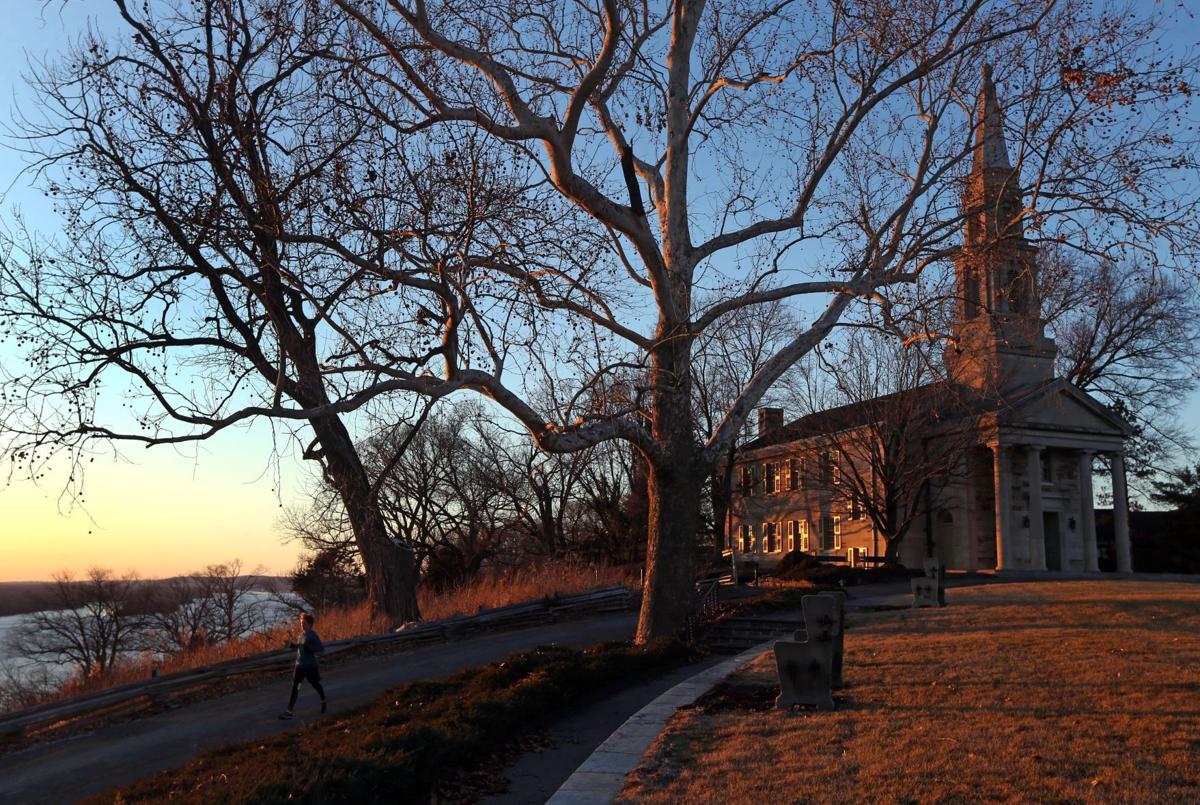 ELSAH, Ill. — About as unassuming as Principia College, the small, private liberal arts school overlooking the Mississippi River here, is the head coach of its prize-winning mediation team.
The Post-Dispatch went to Jeffrey Steele to gain a better understanding of conflict resolution in the age of full-contact politics, brutal honesty and cancel culture. An hour into the discussion, he casually said his team won three out of four categories of competition last weekend at the International Intercollegiate Mediation Tournament.
Principia, a school for Christian Scientists that has a sister campus for pre-K to grade 12 students in Town and Country, often does well in similar competitions. While debate resembles trial by combat, Steele, 58, who also teaches courses on Shakespeare and film, says mediation resembles the art of negotiation and peacemaking.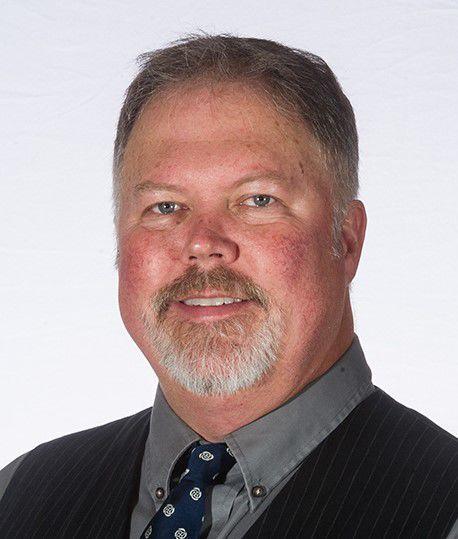 Legal mediation is typically used to settle disputes in a confidential setting, outside of the courtroom. Steele said the process allows the parties to fully "air their grievances," which can indeed resolve conflicts.
The following dialogue between Steele and the Post-Dispatch, which has been edited for space and clarity, explores how the public can glean mediation techniques to have more meaningful dialogue amid the most heated arguments of the day, such as mask-wearing during the COVID-19 pandemic.
Why is Principia so good at "peacemaking?"
Because our core philosophy takes the position that all people are created in a state of divine grace, are essentially good and fundamentally want to do what is right, our community commits deeply to understand the reality of things as opposed to what might be the appearance of things. With regard to dispute resolution, we strive NOT to judge but to understand; we strive to meet the needs, rather than win an argument; we fully expect healing to be the outcome of our efforts. It feels good to be a practitioner of the Beatitudes, even as we struggle to find our own way in life.
What are the three common mistakes that individuals make when advocating their position?
Whenever a speaker is attacked personally instead of his policy or position, it indicates that the attacker has no real foundation for their own position and chooses to resort to personal attacks on the opposition (ad hominem). Misrepresenting the opposition's argument by artificially, erroneously weakening it, makes it easier to attack and take down (straw man). This rarely fools anyone who is serious about the debate. The last mistake seems to be everywhere in the U.S. these days: alternate reality. This is the most shocking of all because it requires some form of disconnect from the truth. There might be two sides to every story, but not separate realities — unless you find yourself in a Carlos Castaneda novel.
One of your students previously offered a basic mediation tip: smile. Any others come to mind?
If we can establish a non-adversarial atmosphere for our discussions and negotiations, we have a much better chance of reaching a settlement or business deal. "I don't disagree with you …" is a great phrase. It signals to the other person that you are listening and valuing what they are saying, but also reserving the option to point out other factors that should be considered.
Why do people struggle to be accepted or understood by people with opposing viewpoints?
Insecurity. The struggle comes from a desire to know for certain if you are supporting the correct position on the issue. An opposing viewpoint challenges your assumptions, so any tension you might feel is a natural part of the process of confirming that you understand the truth or reality of the situation. If, on the other hand, you feel that you don't need to struggle or worry about acceptance from the opposition, you probably feel that you have come to understand that reality and found a truth that works for you. What's important to remember is that you still might be wrong — or at least still in the process of discovery. It's better not to struggle too much; it might be better to state what you know and then listen carefully to the other parts of the story. Our public discourse can only benefit from a habit of listening versus overtalking. So often the opportunity to get your views across comes at the expense of truly understanding what is being said around you.
How could both sides of the mask-wearing debate do a better job to come up with a meaningful solution?
Both positions in any mask-wearing debate should also be aware that if it provides greater protection for society while a crisis is on, it is a matter of good citizenship to conform to the law and allay the fears of the community. I very much dislike wearing masks, but I do it because it is a requirement for public activity. I would feel too self-conscious to not wear a mask or fail to follow protocols because it is not the kind of issue that makes sense to take a stand upon — especially when that stand destroys your credibility.
Mind your own business. Don't come back. Is cancel culture undermining mediation? There is no mediation unless both sides are willing to sit at the table. And we suffer the consequences of our actions from whatever position we adopt. Sometimes we don't even know the opportunities we miss when we refuse to come to the negotiation.
Is the idea of civil discourse a lofty one, given that the Victorian era is long gone? I mean, people see and speak more openly about what they think is real.
Yes it is. Lofty is good when it promotes progress and greater harmony in the community. Openness and transparency are essential as well. Nothing impedes progress like obfuscation or deception. It is important to state what you know to be real and true; it is just as important to do so efficiently and respectfully. Civility shows respect and therefore earns respect.
Is there any hope for compromise on issues that usually get decided along party lines?
Not now. Objective politics is a rare thing, and there are currently too many special interests at work to be too idealistic about solutions. There used to be a spirit of compromise and "working across the aisle," but with the growth of political service as a career rather than civic duty, too many congress people and government officials place the safety of their political jobs above the true representation of their constituencies. And having the Party System condensed down to two groups means that an "us or them" mentality has the ability to take over governance. The savvy negotiator / mediator recognizes the fallacy of "the false dichotomy": it is either this or that.
How can schools do a better job at teaching students to mediate? Not just the dynamos who compete.
Competitions are fun — the icing on the cake — but imagine if dispute resolution became a core course of study, like math or language arts. These skills would be continually in play because students confront all sorts of problems throughout the day. What might teachers and parents learn from those students once they really got into it and made it their own constant practice? It would significantly change the mental atmosphere of the school. And it would ripple out to real life with amazing speed.
You've made the case that the citizenry is capable of hearing opposing viewpoints and coming to some kind of resolution.
Keep your intentions non-adversarial in nature — engage to learn, not dominate. Know at the outset that deep thinking takes time and therefore must be accommodated with patience and empathy. Celebrate the creativity and genius of everyone involved in the discussion — you never know where potential solutions may come from. And finally, never stop the process of becoming self-aware and credibly informed.