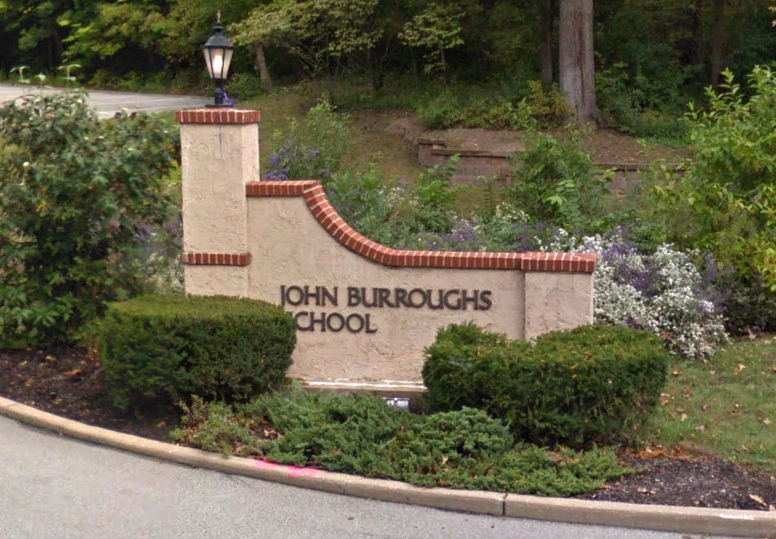 LADUE — Leaders at John Burroughs School have decided to return $2.55 million in federal coronavirus aid targeted for small businesses, a spokeswoman for the school said Tuesday.
Several elite private schools across the U.S. received loans this spring through the $660 billion Paycheck Protection Program, part of the Coronavirus Aid, Relief, and Economic Security, or CARES, Act. The loans, backed by the Small Business Administration, are designed to help pay for workers' salaries and are forgivable if certain parameters are met.
Burroughs has sustained losses from the cancellation of fundraisers and summer camp as well as investment income from its $55 million endowment, according to a letter posted Friday by head of school Andy Abbott.
The same day, Treasury Secretary Steven Mnuchin said private schools with endowments should return the money. President Donald Trump later echoed the sentiment through a spokesman.
Leaders of some of the private schools that received funds, including Burroughs, said they were limited in their ability to tap endowments to pay staff salaries and benefits.
Other prep schools, including Brentwood School in Los Angeles, which is attended by Mnuchin's children, also decided to return the federal coronavirus aid money. But St. Andrew's Episcopal School in Maryland, where Trump's youngest son, Barron, attends, said in a statement Friday it would keep the federal aid it received. Sidwell Friends in Washington, which counts the daughters of former Presidents Barack Obama and Bill Clinton as alumni, reportedly also will keep the money.
More than 25 businesses, including the Shake Shack restaurant chain, founded by Burroughs alumnus Danny Meyer, have returned the money following public pressure.
In his letter to the Burroughs community, Abbott said the loan was needed to support operations and prevent furloughs for more than 200 employees.
"The school has never applied for a Federal loan before, and we are extremely grateful to qualify for this funding to ensure we can support our employees and our ongoing operations in a manner that does not jeopardize the long-term financial health of the school," Abbott wrote.
The school's 650-student enrollment is full for next year and no layoffs are expected, Abbott said.
Burroughs' original loan amount nearly equaled the $2.57 million in federal stimulus aid awarded to St. Louis University.
"Having been approved and in receipt of the loan, it was our belief that we were authorized to use the funds as intended," said Ginger Imster, Burroughs' director of advancement and external affairs.
After a meeting with attorneys and the executive committee of Burroughs' Board of Trustees, the school on Tuesday "requested that our bank return the funds to the Treasury Department as directed by Secretary Mnuchin," Imster said.
Annual tuition at Burroughs is $30,300, and about one-quarter of its students in grades 7 to 12 receive financial support. The school expects to allocate more than $3.7 million toward financial aid for 165 students for the 2020-2021 school year, Abbott said.
The Associated Press contributed to this report.
Concerned about COVID-19?
Sign up now to get the most recent coronavirus headlines and other important local and national news sent to your email inbox daily.