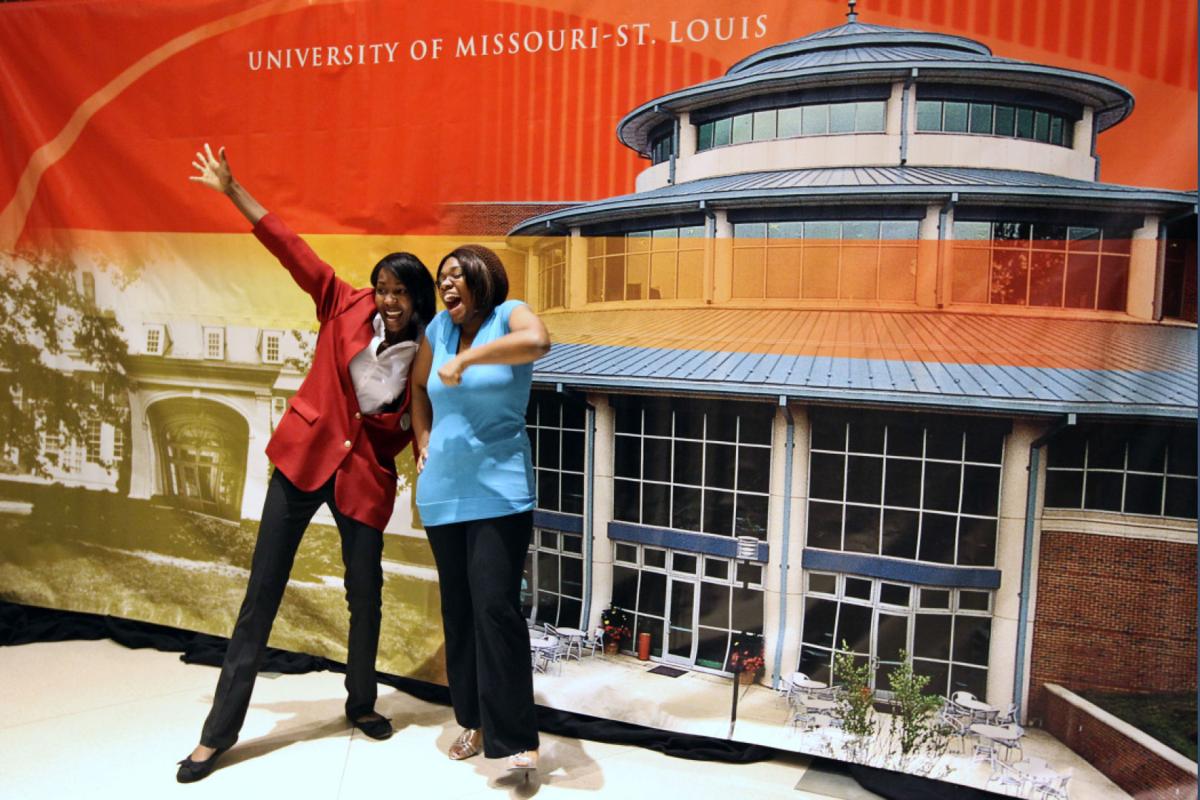 University of Missouri-St. Louis Chancellor Thomas George on Monday said that in trying to plug an $8 million hole in its budget, the university could be facing a number of changes over the next six months to a year.
And while layoffs aren't currently under consideration, they remain a distinct possibility.
"I can't guarantee in the next year that people aren't going to lose their jobs," George said. "We're looking at a lot of different things."
The problem, according to George, is that UMSL was expecting a 2 percent enrollment increase this year but got a 4 percent decrease instead.
University spokesman Bob Samples blamed the falling enrollment on a number of factors, including steadily falling numbers of transfer students.
UMSL has long been tops in the state in enrolling community college students looking to transfer to a four-year institution. Roughly 75 percent of UMSL's student body are transfer students.
In recent years, as community college enrollment has declined, the pool of transfer students UMSL typically relies on has diminished, Samples said.
Further accelerating the decline in transfer students is a recent policy change by which those students now need a 2.3 grade-point average to get into UMSL, up from 2.0 in the past.
The result has been a decline in transfer students. They now total 1,556 this year, down from 1,972 in 2012.
And while university officials have backed off in blaming last year's unrest in nearby Ferguson as a contributing factor in the enrollment decline, several privately acknowledge that could be a factor in the waning interest among prospective out-of-state students.
The university's budget woes came into focus Monday morning when UMSL Provost Glen Hahn Cope sent an email to faculty and staff announcing the decision to dissolve the School of Public Policy and Administration.
UMSL created that school just four months ago as part of a reorganization plan that was supposed to save the school money.
Under the original plan, the School of Professional and Continuing Education was eliminated. Simultaneously, a number of other programs were to be consolidated under the new School of Public Policy and Administration.
One component of the plan called for UMSL to hire a dean to oversee the public policy school.
But on Monday, the chancellor said it didn't make sense to hire a new administrator during a budget crunch.
Instead, the schools that were to be consolidated under public policy —the Center for Ethics in Public Life, the Public Policy Research Center and a few others — will still exist, just not under one umbrella, George said.
Additionally, UMSL has merged the College of Fine Arts and Communication back into the College of Arts and Sciences, a move that will eliminate the need for an extra dean and other administrative positions, George said. The school's total operating budget is $210 million.
"We're looking at a lot of things, and we're going to take some steps that will make us stronger in the long run," he said.