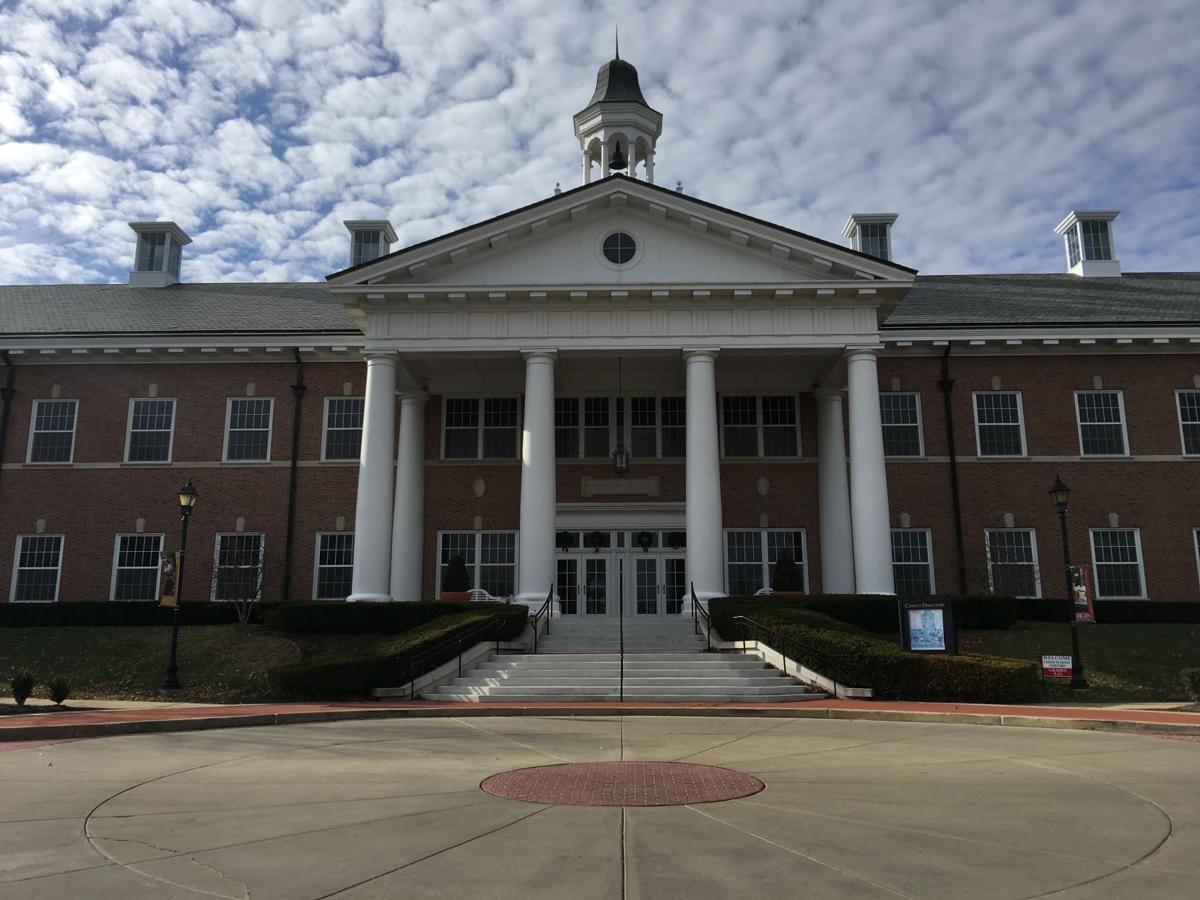 One of the St. Louis region's most prestigious college preparatory schools said it plans to discipline a group of students who exchanged a private series of racist, profane and sexual Snapchat messages that were leaked to a wide online audience.
The Mary Institute and St. Louis Country Day School, a private pre-K to 12th-grade school in the affluent St. Louis County suburb of Ladue, began investigating the Snapchats after a student posted screenshots of the messages on Twitter on Sunday. The Twitter post was shared by at least 280 people as of Monday afternoon.
In the messages, at least three different people used the N-word. Another user wrote, "Shoot guys does anyone know how to send in their applications for the KKK? Mine won't sumbmit (sic)." The messages also include repeated racist sexual references that are too profane for the Post-Dispatch to include in this story.
The students continued using the N-word despite protests from at least two other people on the message thread.
In one screenshot of a later message exchange, a Snapchat user who wrote offensive language claimed to another user that "we were all joking."
Dillon Scott, a 17-year-old senior, was the student who posted the Snapchat screenshots. When he first read the messages, which had been received by one of his fellow students, he said he was so traumatized that he couldn't think of anything else for the rest of the day.
"I couldn't leave my voice unheard," Dillon said. He tweeted the four screenshots to MICDS with the charge: "Handle this."
In a Monday letter addressed to the school community, Lisa Lyle, head of the school, identified at least some of the Snapchat users as students and said that "rest assured… appropriate disciplinary action will be taken." The school is setting up Tuesday meetings with families of the Snapchat users to learn more about what happened.
The head of the upper school, Scott Small, will also address all ninth- through 12th-graders in a Tuesday morning assembly about the incident.
"As Head of School at MICDS, allow me to be the first to say that I am both broken-hearted and deeply offended by the acts of these few students, which have profoundly impacted members of our community and beyond," Lyle wrote in the letter. "These inflammatory postings are clearly inconsistent with the MICDS mission and our community's values. We cannot and do not condone or tolerate racial slurs or hate speech."
Lyle warned that any attempts to "thwart" the student disciplinary process or retaliate may lead to immediate sanctions by the school, which could include expulsion.
She said the school's mission is to "foster an inclusive community," and the series of social media posts "reminds us that we have much important work to do."
For being a wealthy and majority-white school, the school already makes several visible efforts to have a diverse student body and promote inclusion — and students, parents and alumni all testify to those efforts.
Tuition ranges from $19,950 at the preschool to $27,300 at the high school, but the school says it provides more than $4 million in need-based financial aid to 23 percent of its students. Thirty-four percent of students self-identify as students of color and students come from more than 60 local zip codes.
The school has a mentor program and summer institute for African-American students, a director of diversity, a diversity council, a lecture series featuring African-American speakers and several student-run clubs such as the Black Student Union, Muslim Student Association, Gay-Straight Alliance and Jewish Student Union. Two years ago, Lyle spearheaded the start of a Courageous Conversations series to get families to talk openly about race. Diversity and inclusion are included in many teachers' curricula.
Dillon, who is African-American, said he is proud to be a student at MICDS, which he says is an inclusive school as a whole, and he appreciates the quick action the school is taking to address the incident.
"It's just there's always that 1 percent that it takes to make a large story, and I wish it didn't have to be like that," Dillon said. "It's more systemic than MICDS itself."
The Snapchat messages hurt him because they reduced African-American boys like him to one demeaning dimension, he said.
"I felt like certain people still look at me as a joke, as if we didn't put in the effort or have the same capabilities to be in the same place that they are in," Dillon said. "It basically represented us in one type of way."
This story was updated on Tuesday morning to include more details.