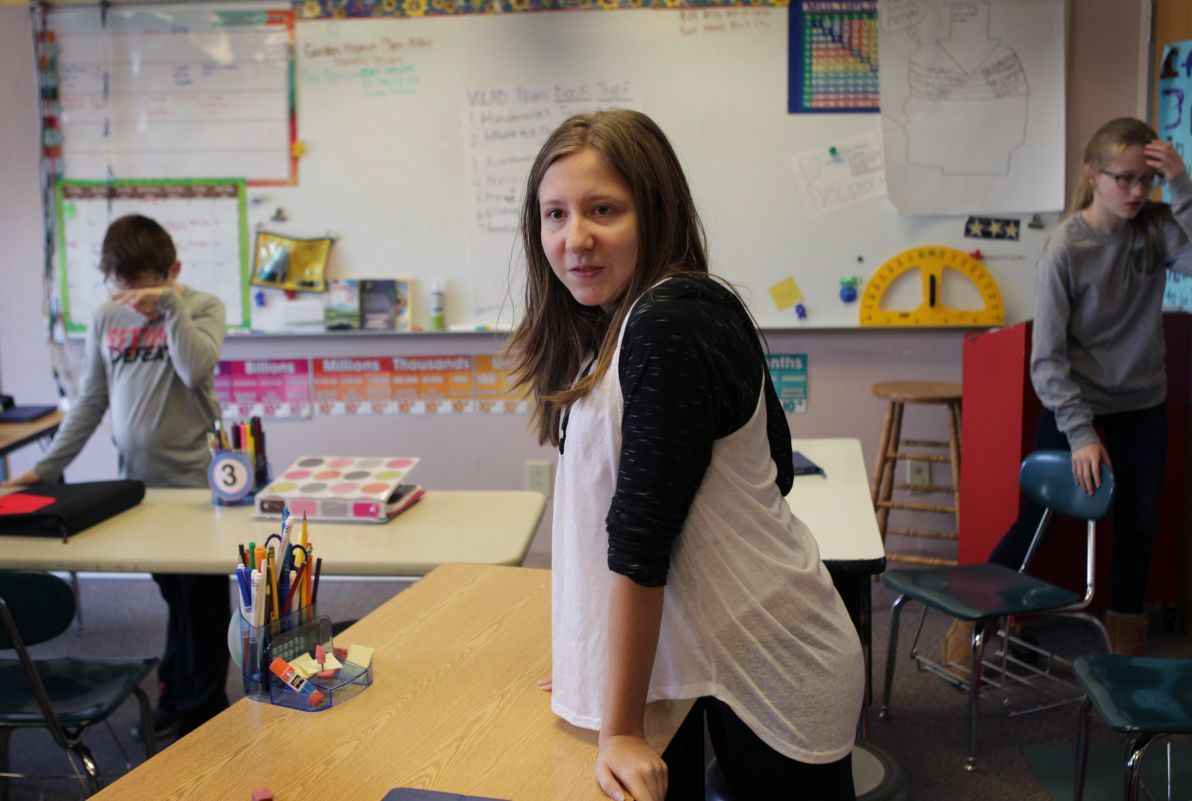 A private high school for children with learning disabilities will open this fall inside Parkway United Church of Christ in Town and Country until a more permanent site is found for expansion.
The Miriam School, which serves learning-disabled students in elementary and middle school with average intelligence or above, announced last week that it is leasing and renovating part of the church's education space for its first class of ninth-graders this fall.
School leaders say the high school will fulfill an unmet need in the St. Louis area.
"It gives the St. Louis community another option," said Andrew Thorp, Miriam's executive director. "Some kids do like a bigger environment, and they're ready for large classrooms. This is for kids who continue to need that individualized support."
The high school will be a continuation of the Miriam School, an elementary and middle school in Webster Groves where teachers work with children in small groups, infusing therapy into academics.
At the high school, staff will tailor each student's experience based on what they want to do after graduation, whether to attend college or begin a career.
The school will be aimed for students with average to above-average intelligence with challenges in language, reading, math, sensory and social skill development.
It's this kind of atmosphere Amy Cordes wanted for her son, Sam, as he entered high school. Sam has autism and attended Miriam School in Webster Groves for four and a half years, recently completing eighth grade. Miriam met his sensory and physical needs, and the teachers were patient and understanding, Cordes said.
Before Miriam announced its plans for a high school, Cordes and her husband were anxious that there was no area school with the services Sam had received at Miriam. They began looking elsewhere, as far as London. They found one they especially liked in Boulder, Colo.
"We looked at a lot of different options," Cordes said.
But now the family is staying and Sam is enrolled at Miriam Academy.
"They integrate therapy into the academics and provide for the whole student, not just academically, but they have a holistic approach to these kids and provide all the tools they need to succeed," Cordes said.
Miriam started 60 years ago serving elementary students, later growing to include a middle school in Webster Groves, which has speech/language and occupational therapy programs. In 2007, Miriam Learning Center started to provide specialized services for children with learning disabilities in other school districts, including charter schools in St. Louis. Both entities serve about 1,000 students each year.
For years, parents have been asking Miriam officials to open a high school.
Miriam officials have raised more than half the $9 million needed to help pay operating costs of the new high school, as well as to fund a scholarship endowment and cover the cost of middle school expansion at the Webster Groves location.
Full tuition at Miriam Academy will be $28,000 a year. Tuition assistance is available.
The agreement with Parkway United Church of Christ, 2841 North Ballas Road, will allow Miriam to lease the ground floor for up to three years. Work is underway to replace carpet and ceiling tiles and improve classroom space.
Already, Miriam officials are looking for a permanent location in St. Louis County — preferably a school building that can be renovated.
"They're not easy to find," Thorp said.
An open house with information about the new school will be held 5 to 7 p.m. June 8 at the Miriam School, 501 Bacon Avenue in Webster Groves.
Editor's note: A prior version of this story listed the wrong city location for the Parkway United Church of Christ.