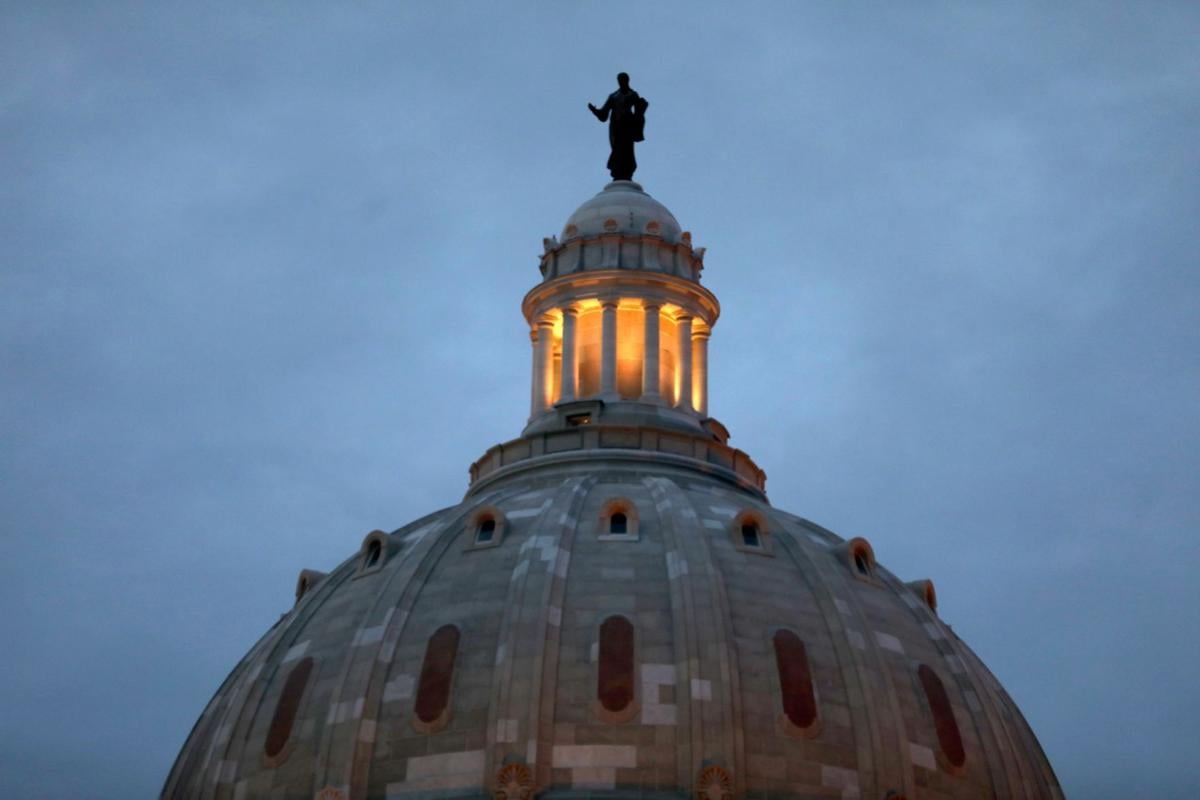 JEFFERSON CITY — The Missouri Senate debated for hours Tuesday a sweeping education proposal that would expand charter schools — before shelving it early Wednesday morning.
The measure would have allowed charter schools in more than 50 additional districts statewide, according to the latest fiscal note on the bill, a massive expansion that would permit charters to operate in areas that have been closed to the independent public schools.
The legislation sponsored by Sen. Cindy O'Laughlin, R-Shelbina, combines several controversial education issues into one package.
Most of the measure's components would add options for parents who don't want to send their children to traditional public schools.
The proposal would expand charter schools to dozens of districts in the state's four charter counties, which are in the St. Louis and Kansas City areas, and to towns larger than 30,000 residents.
It would give parents more power to obtain vouchers for children to attend school outside of their local public school district. And it would increase access to public school activities for home-schooled children.
The proposal would also change the calculation of funding for charter schools and add requirements for schools classified as "unaccredited" to improve performance.
Late Tuesday, Senate Majority Leader Caleb Rowden, R-Columbia, offered a compromise bill that tied funding for "Missouri Empowerment Scholarship Accounts" to the state providing more funding for school transportation, a major issue for many districts with bus fleets.
Rowden also stripped a provision allowing for the recall of school board members.
At about 11:20 p.m., Sen. Mike Moon, R-Ash Grove, proposed an amendment that prevents instruction on "human sexuality and sexually transmitted diseases" until the school receives permission from a student's parent or guardian.
The proposal drew criticism from Sen. Bill White, R-Joplin, who said instruction decisions should be left to local school boards. Moon's amendment was adopted on a 17-16 vote, with numerous Republicans defecting from the majority.
The Senate adopted Rowden's substitute bill, which included Moon's amendment, at about 1 a.m. It adjourned at about 1:30 a.m. without giving the measure first-round approval.
Supporters of the legislation, including O'Laughlin; Rowden; Sen. Andrew Koenig, R-Manchester, and Sen. Bob Onder, R-Lake Saint Louis, contested the idea that they are against public schools.
But they said the COVID-19 pandemic has exposed issues in the public school system and highlighted the need for students to have other choices.
Parents have been frustrated with schools' handling of the crisis and unhappy with what they watch their kids learn in virtual lessons, O'Laughlin said. She criticized schools that have not opened for in-person learning during the pandemic and suggested that competition from charter schools could have pushed them to do so.
The pandemic has also shown that wealthier families are able to find other options when public schools don't meet their expectations while others are left without alternatives, Koenig said.
"The only people that have options in this state are people that are wealthy," he said.
While the pandemic, it is hoped, is a one-time event, Rowden said, it presents an opportunity to address the issues it reveals. "The undercurrent and the foundational things that we exposed are things that we do have to look at."
Sen. Lauren Arthur, D-Kansas City, cautioned against making drastic decisions based on a "once-in-a-century" pandemic. Arthur formerly taught at a charter school that closed during her second year there.
"I just don't want to get too tied up in the fact that, you know, as a result of this event that now we have to change everything in a way that's just entirely reactionary," she said.
Arthur asked O'Laughlin who would benefit from the bill, especially considering that the bill "targets some areas for charter schools and not others."
"I can't imagine a charter school opening in a rural area," O'Laughlin responded, saying that charter school expansion should be "incremental."
Arthur also expressed concern that the voucher portion of the program could be used by wealthy families who "would just prefer a different option for their students and want the state to pay for it."
Opinion on the legislation did not break down entirely along party lines.
Sen. Lincoln Hough, R-Springfield, praised the intention of the bill to improve education but said "I don't know if we get there with this (proposal) as it is now."
Hough agreed with Arthur that it would be better to begin education reform talks with some of the less-controversial proposals that have been filed.
Leaders in both chambers, including Rowden and House Speaker Rob Vescovo, R-Arnold, have named education reform as a top priority for the session.