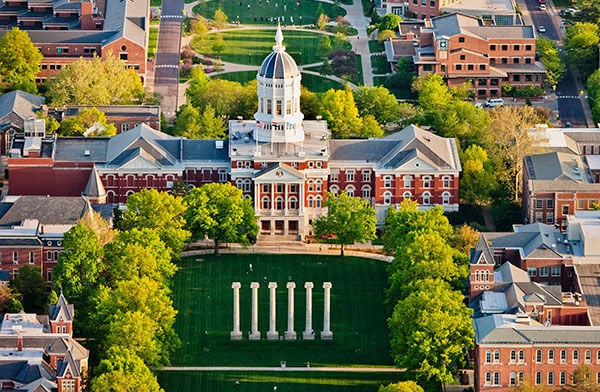 Amid budget cuts and an anticipated 7.4 percent drop in enrollment, leaders at the University of Missouri-Columbia are expecting to trim about 400 positions.
The loss of students would result in about $16.6 million less in revenue. Leaders hope to make up about $7 million of that through a 2.1 percent increase in tuition.
The process — which will be ultimately approved by the system's administrators — should wrap up June 2. Patty Haberberger, the vice chancellor of human resources, said the layoff decisions are made by division and individual college or school leaders.
About half of the lost positions would come from retirements and not renewing the contracts of nontenured faculty. Other positions would be cut through attrition. Some staff — not including tenured faculty — would be subject to layoffs. There are more than 13,000 full-time MU employees .
Haberberger said a two-week notice was required, but leaders are aiming to give more notice. There will be compensation packages associated with years of experience and extended medical insurance coverage.
At the forum, leaders pointed to the enrollment drop partly as fallout from the declining number of high school graduates across the region, as well as ongoing "public perception concerns" since the fall of 2015 when protests that centered on issues of race led to two top leaders' resigning.
The deficit created by enrollment is coupled with a $14.7 million, or 6.4 percent, cut from the state. It's a cut that's not unlike one that many other public four-year universities face after higher education took a hit in the governor's proposed budget on top of withholdings for the year.
In her presentation Monday, Stokes also highlighted a few longer-term efforts that leaders hope to address, including reviews of the administrative structure, campus facilities, academic programs and research incentives and reviews.
She also called for the establishment of a committee to analyze how Mizzou can work toward an image overhaul to become, among other things, "more forward looking."