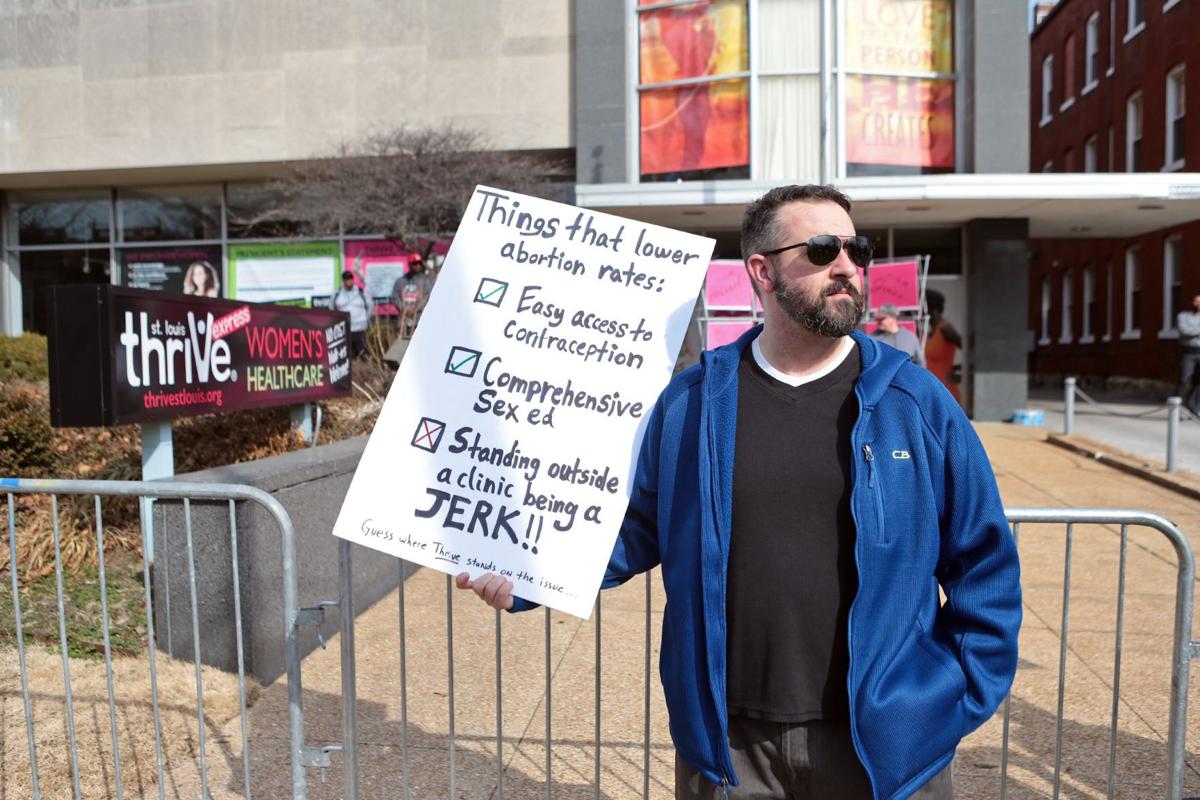 The Christian organization Thrive St. Louis defended its sex education program at two emotional public meetings this week, while more school districts are saying they have decided to stop using or put the program on hold.
The Post-Dispatch reported Sunday on parent complaints regarding the scientific accuracy and comprehensiveness of Thrive's Best Choice sexual health curriculum, as well as parents' frustrations over trying to learn details and sources of the lessons.
Some schools use the program as their sole source of sex education, while others use Best Choice educators as guest speakers to supplement their own curricula.
The complaints prompted the Francis Howell School District last week to announce that its schools would stop using the curriculum, and the Parkway School District to put the district's use of Best Choice guest speakers on hold while staff reviews the lessons.
Ferguson-Florissant School District decided last week to end its use of Best Choice guest speakers, and the Rockwood School District decided to "press the pause button" on its use of speakers.
"While I seek to fully understand the background, it made sense to halt our utilization." Rockwood Superintendent Eric Knost stated in an email.
Officials at Orchard Farm and Valley Park school districts said they decided to stop using the Best Choice program when complaints started to surface a few months ago.
"It came to our attention late last year that the Best Choice curriculum was delivered by a faith-based organization when a few parents contacted us with questions," Valley Park Assistant Superintendent Tad Savage stated in an email. "After researching the issue, we made the decision to discontinue using Best Choice in our schools. We are in the process of rewriting all our curricula … and will work to ensure that no curriculum from faith-based organizations is used."
Orchard Farm Superintendent Tom Muzzey said staff complained of the quality and preparedness of the guest speakers and felt the district's own health teachers could do a better job teaching the sexual health curriculum. The speakers "just weren't showing up and doing a good job for us," Muzzey said.
Thrive St. Louis operates three clinics and mobile vans that advertise free tests for pregnancy and sexually transmitted diseases. Its Christian mission to prevent women from having abortions is not apparent to patients seeking its medical services and advice, critics say.
Thrive has provided Best Choice at no cost to schools for about 20 years with little controversy, last year reaching more than 20,000 teens in the St. Louis area. Thrive President Bridget Van Means says the recent backlash is being fueled by individuals with an abortion-rights agenda.
To defend the program, Thrive staff held a curriculum night Tuesday for middle and high school parents in the St. Charles School District. Parent Leslie Knight, 45, said she was impressed. "They are empowering kids to make good decisions and giving them reasons to make good decisions," she said.
Thrive staff also attended a school board meeting Wednesday night in the Parkway School District to respond to parent concerns.
Parents and students told the board they were concerned that a religious organization was teaching sexual health in a public school, and that the lessons rely more on shame than science.
Joy Maxwell, the curriculum coordinator for Best Choice, said that is not the case. "The days of morality-based abstinence education are long gone," she said.
The program teaches how to resist peer pressure, develop healthy relationships, set goals, resist sexual coercion and prevent dating violence "without normalizing teen sexual activity," Maxwell said. "Those things are in the curriculum … to empower your students to be able to make decisions with no shame."
Others defended program as adhering to Missouri law, which requires human sexuality instruction to be "medically and factually accurate" and present abstinence as the preferred choice.
About 35 parents in the St. Charles district attended Tuesday night's presentation offered by Best Choice educators, said Superintendent Jeff Marion. Because emotions had run high at a previous public meeting, Marion said he allowed only district parents with children in the program to sit in a certain area and ask questions, to ensure they would not be overshadowed.
Hunt said she attended the meeting to learn more about the lessons. She was in the restricted area before the meeting to talk with a parent, she said, when an officer asked her to leave. She refused, saying she thought she had a right to be there. Police forced her to leave.
The next night, Parkway school board president Chris Jacob gave both sides a reminder before they spoke:
"In today's climate of political animosity, it feels as if virtually any external sexual health speaker will be seen by some as presenting a political agenda. While I believe this is inaccurate, the net result is that it detracts from the learning environment of our children. Doing what's right for kids and keeping politics out of it, that should be our focus."