Normandy Middle School's police Officer Ralph Ruffin is a counselor wearing a gun and badge.
He starts his days greeting students as they stream into school a little past 7 a.m. On Monday morning, he didn't have time for breakfast, so he smeared peanut butter on a rice cake with a plastic spoon in his office. He stopped by English teacher Inda Schaenen's classroom to say hi and check his email. Then he strolled the hallways of his school — his beat.
A teacher called him over as he was walking down the hallway. A student in his class had just uttered an insult, and Ruffin offered the teacher some advice.
Later, Ruffin came across a boy who was distressing a teacher because he wouldn't take his hood off.
"Good morning, nice to see you," Ruffin said to him. "Shake my hand."
Ruffin asked him to take off his hood and put his headphones away. I don't want to, the student replied. Ruffin asked, aren't you supposed to be in class?
"You ain't always gonna get your way," Ruffin told him. He escorted him to a school counselor.
"I think he just really wanted attention. That's all," Ruffin said.
In the months following the deadly attack at Marjory Stoneman Douglas High School in Parkland, Fla., schools in the St. Louis area and nationwide have debated hiring more school resource officers such as Ruffin as a way to improve safety.
Suddenly, the spotlight has swung back to the officers who have been in schools long before recent school shootings such as Parkland's started gripping national headlines.
About 38 percent of Missouri's public schools had sworn police officers on site in the 2013-2014 school year, according to an Education Week analysis of federal civil rights data. St. Louis-area school districts generally have at least one officer in each high school and many middle schools. Elementary schools may share an officer. Several private schools also have an officer who checks in part time, or runs a DARE program.
Many districts share the cost of school resource officers with the officers' home police department. Others, including Normandy, hire them using a grant from the U.S. Department of Justice.
While a police presence in schools can be controversial, both police departments and schools have increasingly embraced resource officers since they were introduced decades ago.
"At the time it was like, oh, do we really want to do that? It'd be a distraction to kids to have officers in schools," recalled Chris Connelly, sergeant for the Chesterfield police department, where school resource officers have grown to make up 10 percent of the police force. "Now I can't even give them a day off. The entire culture has changed."
Fist bumps and hugs
When students run away from home, their friends' mothers call Ruffin. "I'll find them," he assures them.
When students get into fights on social media, Ruffin sits them down and has them talk it out. Many students don't even know that what they say to each other counts as bullying. He teaches them about empathy. "All of this is petty. Let's move on," Ruffin tells students.
School resource officers have a peculiar combination of duties. They console, advise and befriend students. They also arrest them.
Mike Lewis, chairman of the Missouri School Resource Officers Association and a resource officer in Chillicothe School District, said he had charged parents for not sending their children to school, written up students who got into minor fights and arrested students for bringing marijuana or alcohol to school. Some school resource officers have even taken students to the hospital for mental health services, Connelly said.
But much of the time, resource officers can be found simply walking school hallways, sharing fist bumps and hugs with students and ducking their heads into classrooms.
Sometimes they're asked to teach students about health, the Fourth Amendment or even driver's education, said Paul Gordon, a St. Louis County officer who has worked at Lindbergh High School for 12 years. Officers say an inordinate amount of their time is spent debunking social media threats, resolving online bullying and fielding phone calls from fretful parents.
School leaders and police departments believe the officers make schools safer and can help bridge divides between students and police.
But others don't believe police belong in schools. Civil rights activists worry that resource officers increase arrests, especially of black and Hispanic students and those with disabilities, for incidents that could be handled by school administrators.
In the 2013-2014 school year, police made 1,500 arrests among a Missouri student population of about 904,000, according to Education Week.
Several St. Louis-area school resource officers say their jobs are not to be disciplinarians. Enforcement of school rules, such as attendance and dress code violations, is up to school administrators.
"It's easiest just to put cuffs on everybody, but that doesn't necessarily assist everybody," Gordon said.
Police departments and resource officers say setting the right tone in schools starts with choosing the right person for the job and good training. It also calls for resourcefulness.
Ruffin remembers a time when a Normandy student refused to leave the classroom as a teacher had directed. The same situation had become a national headline when an officer in South Carolina tried to remove a student and ended up flipping the student and her desk onto the floor and dragging her across the classroom.
At Normandy, Ruffin asked the teacher to take the other students out of the room. Then he sat down and talked with the student until they left the classroom together.
"They'll eventually listen to someone," Ruffin said.
'Why is the police here?'
Ruffin arrived at Normandy Middle in 2015, the year after then-Ferguson police Officer Darren Wilson fatally shot Normandy High graduate Michael Brown.
"It was like, hands up, don't shoot, why is the police here?" Ruffin said. "Even the teachers were like, the last thing we need is a gun in the school."
If any officer could win the hearts of students and staff at Normandy, a district whose students are nearly all African-American and low income, it could be someone such as Ruffin. He attended Normandy Middle more than a decade ago and came back because he wanted to help his community. He speaks gently and is shorter than several students.
Still, he struggled to get people to trust him. And he knew that school resource officers have nothing without trust.
Once, Ruffin stepped into a classroom as a guest speaker for a career day. A student raised his hand.
The boy said to Ruffin, "I don't like the police because they didn't find my mom's murderer."
Ruffin didn't know what he could say to make things better for the boy. He worked to convince students and teachers that he was not there because he wanted to get students in trouble, but to "be a resource" for them, whatever that looked like.
Last year, he started an after-school club for boys. They collected donated bowties and wore them as part of a "dress for success" day. Even Ruffin took off his holster and donned a bow tie.
Ruffin got donated furniture from an area church and turned a classroom into a comfortable "safe space" for students. Later, The Brotherhood Club became an informal mentorship program where, at breakfast time, Ruffin talked with students one-on-one about what they're going through — sometimes it was family issues, sometimes it was the murder of their parents or relatives.
Ruffin doesn't run those programs anymore, because he has been given more job duties. But he and the student who disliked police officers are now close friends.
As much as Ruffin believes he's needed at the school, he's not sure how long he'll get to stay. The federal grant funding his salary expires this year.
Lindbergh and Normandy school resource officers take their jobs very seriously
School resource officers are in the news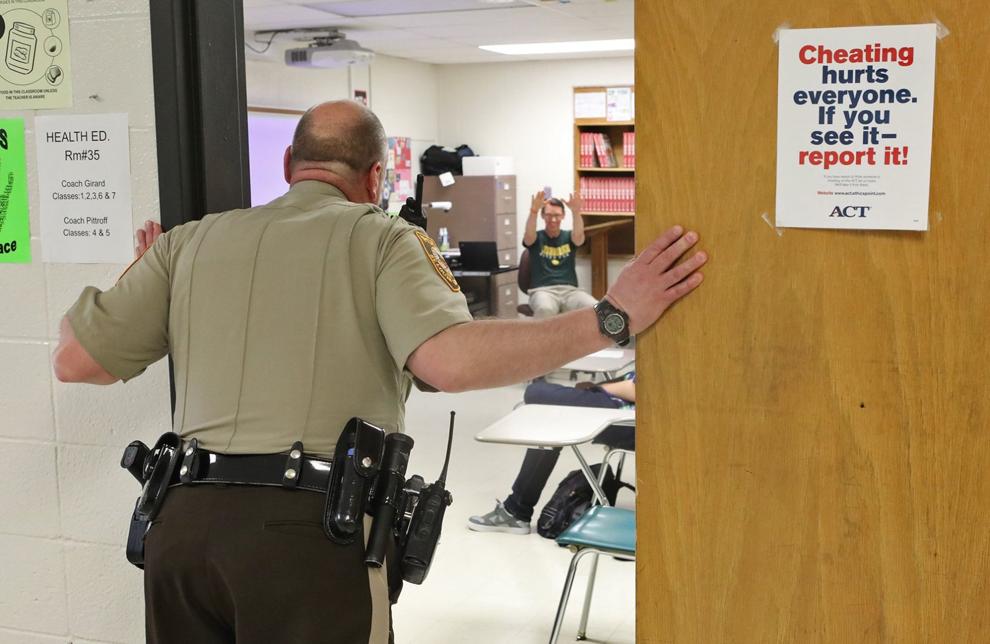 Normandy school resource officer back to his roots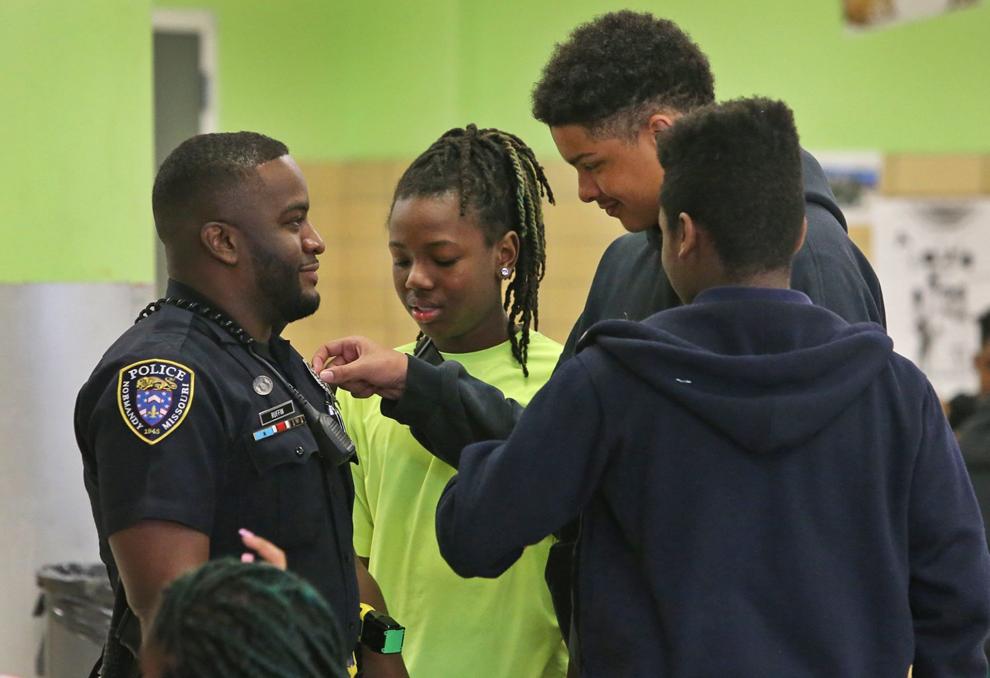 School resource officers are in the news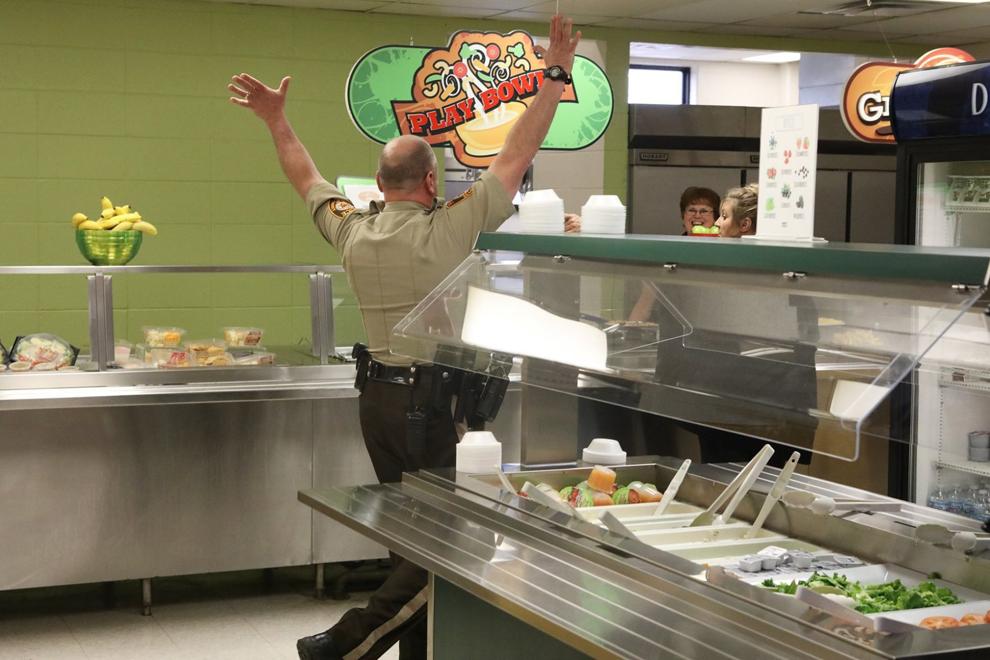 Normandy school resource officer back to his roots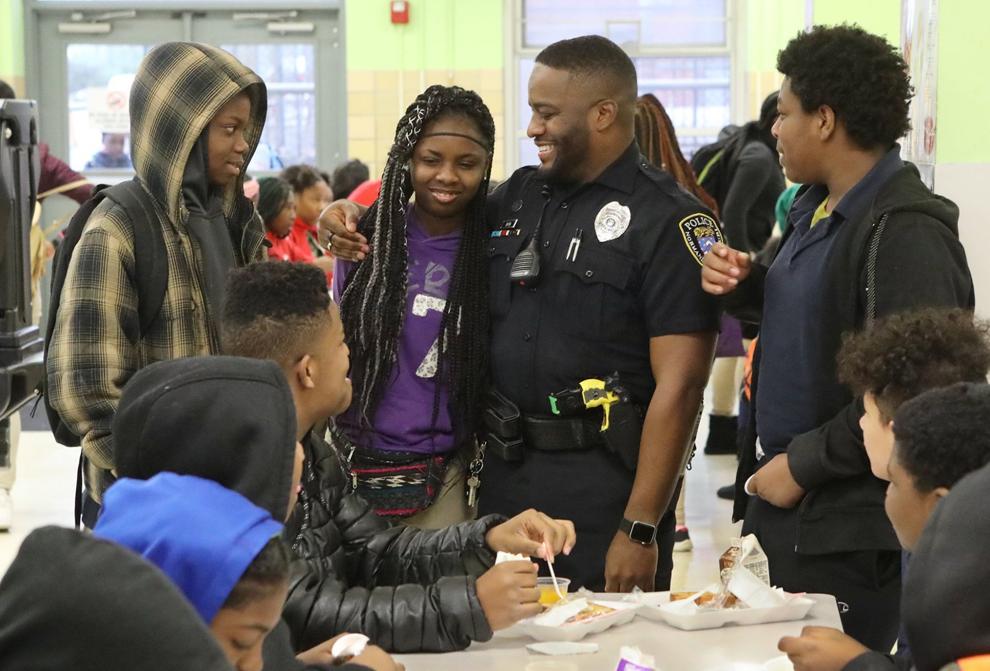 School resource officers are in the news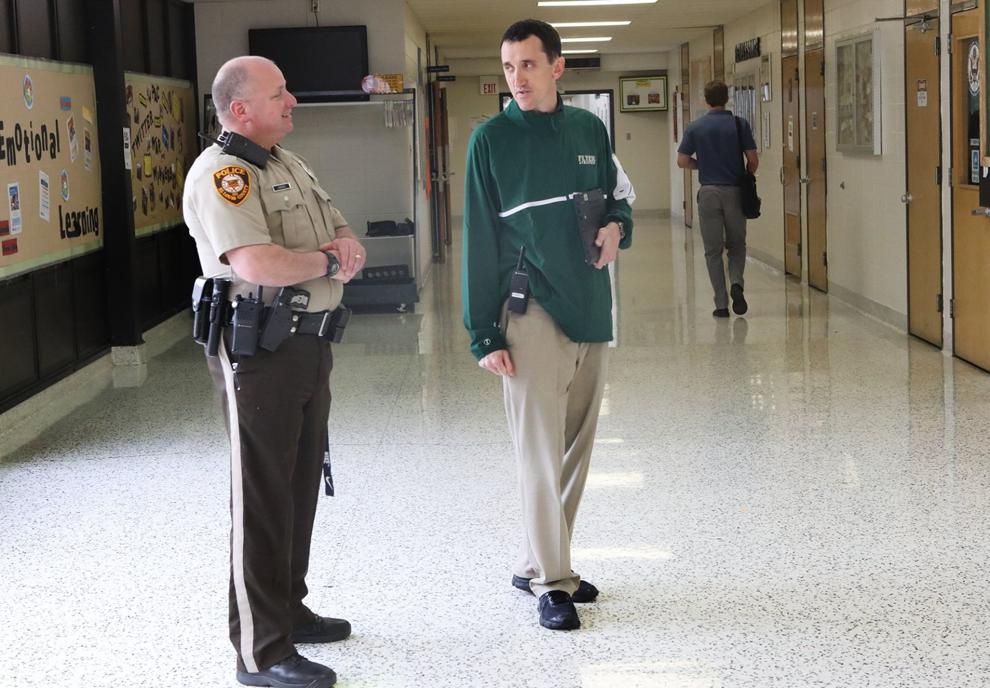 Normandy school resource officer back to his roots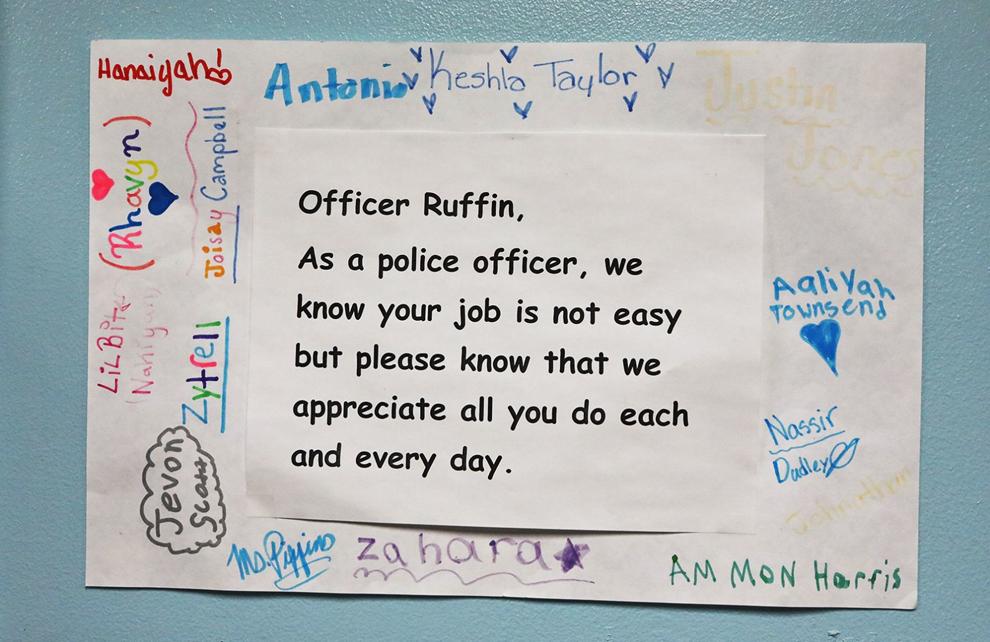 School resource officers are in the news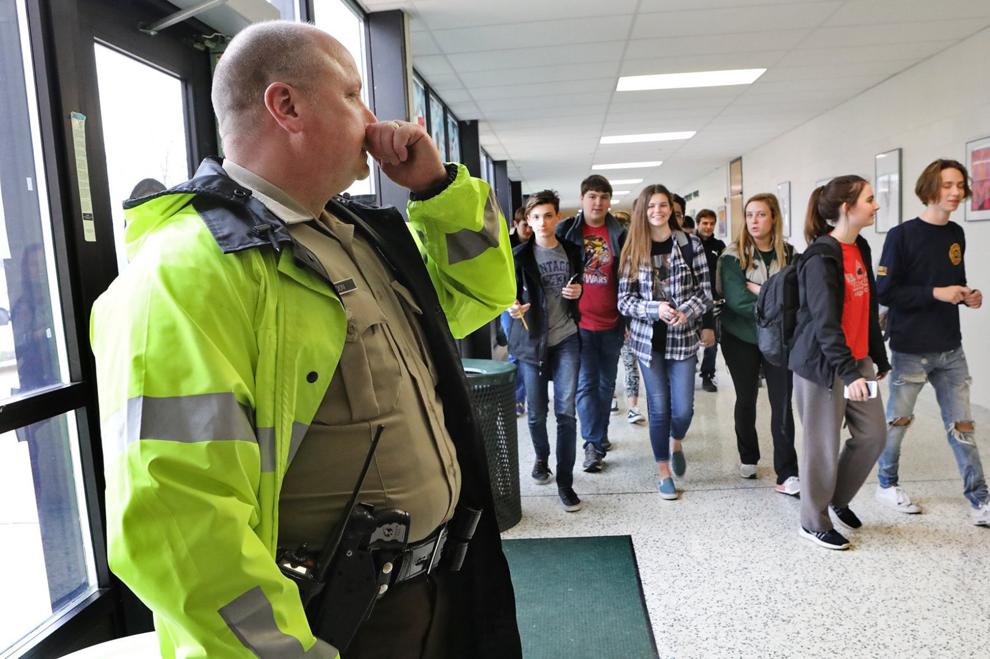 Normandy school resource officer back to his roots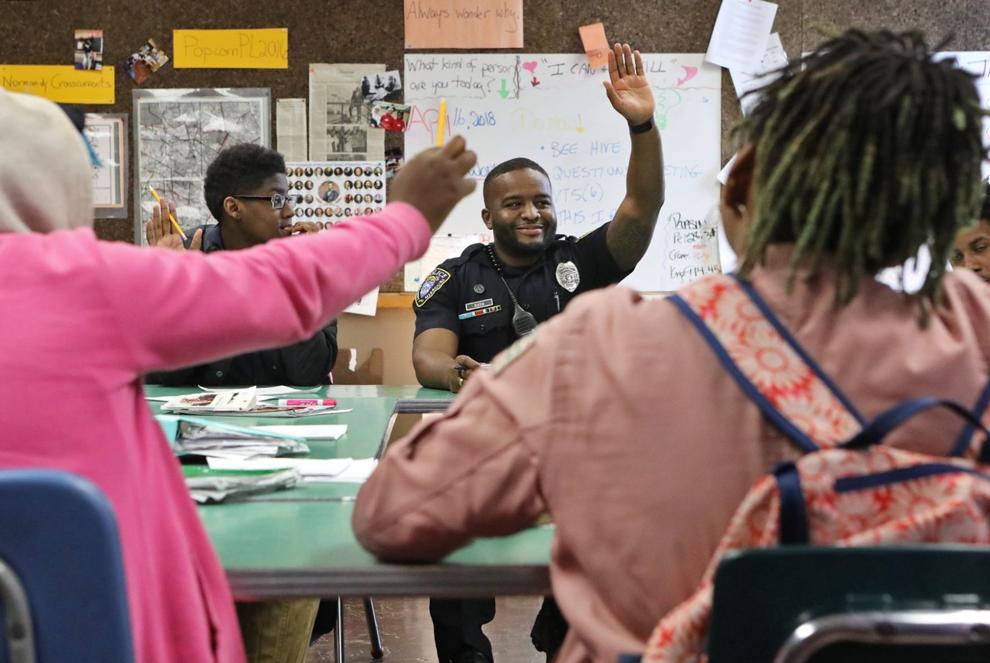 School resource officers are in the news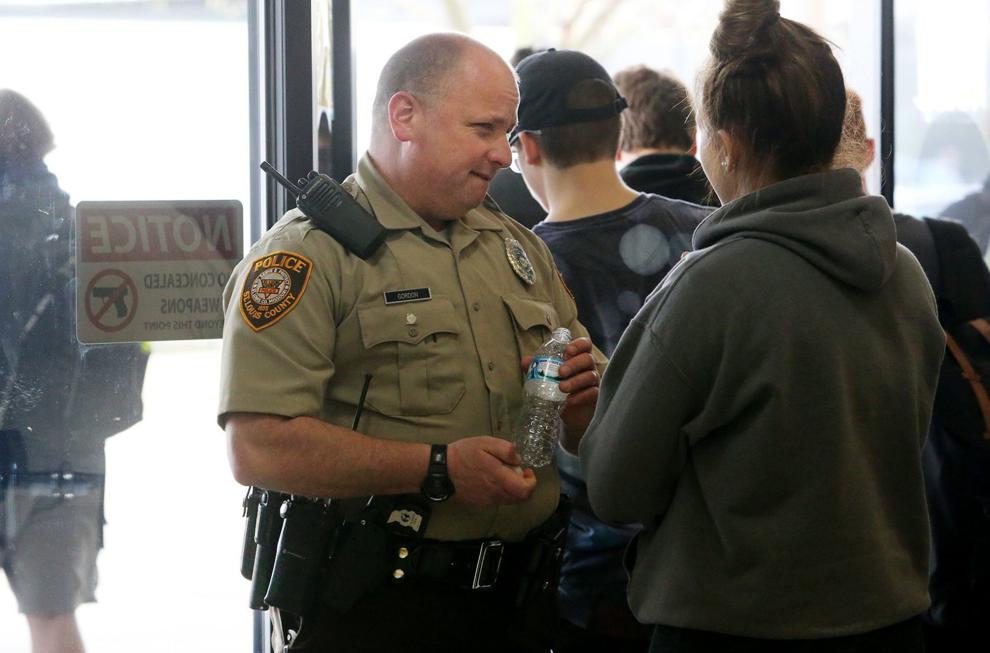 Normandy school resource officer back to his roots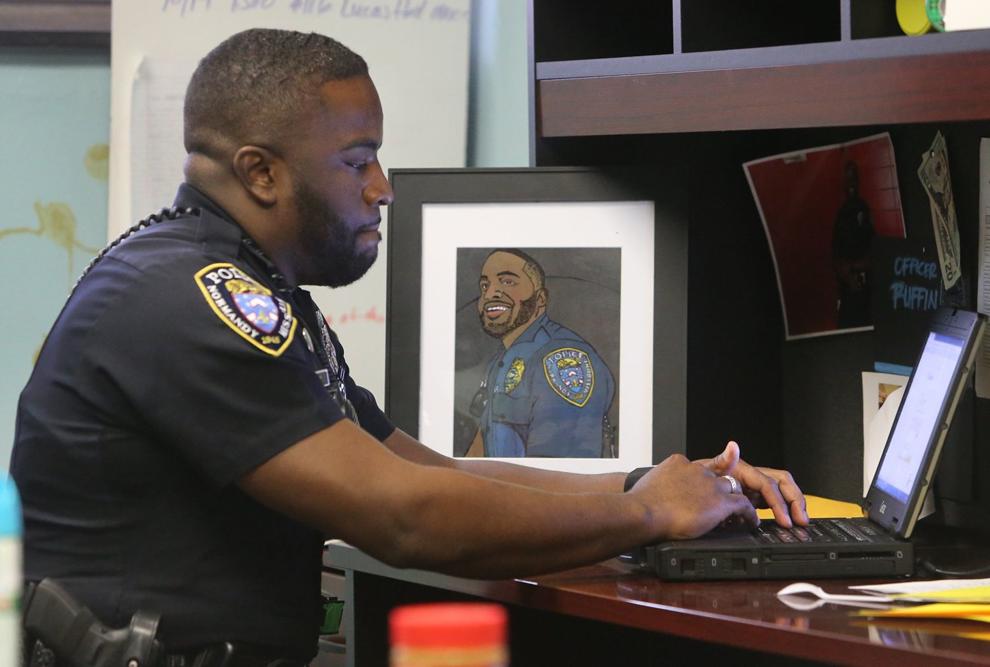 School resource officers are in the news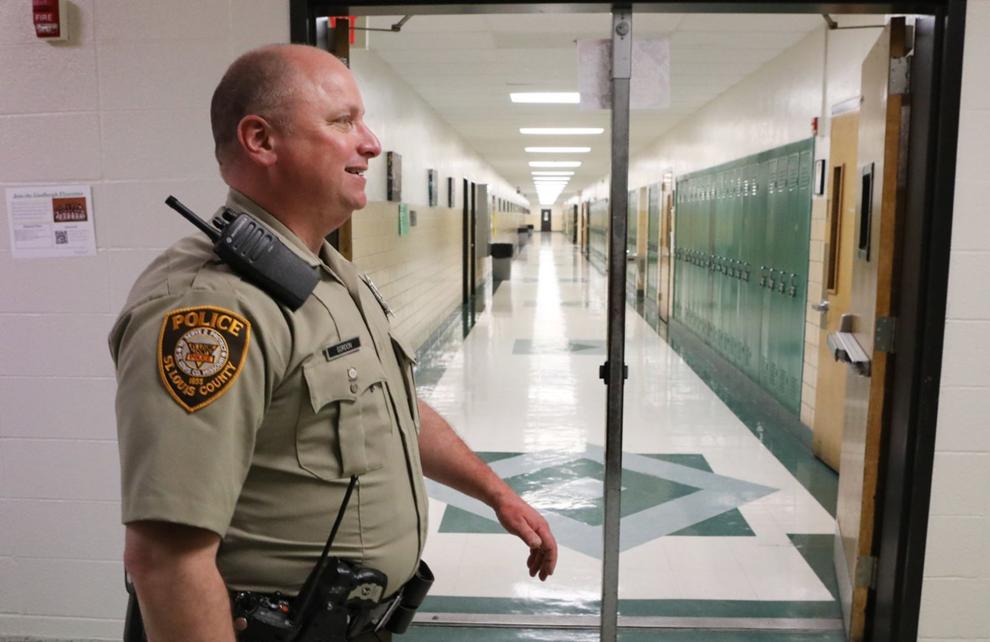 Normandy school resource officer back to his roots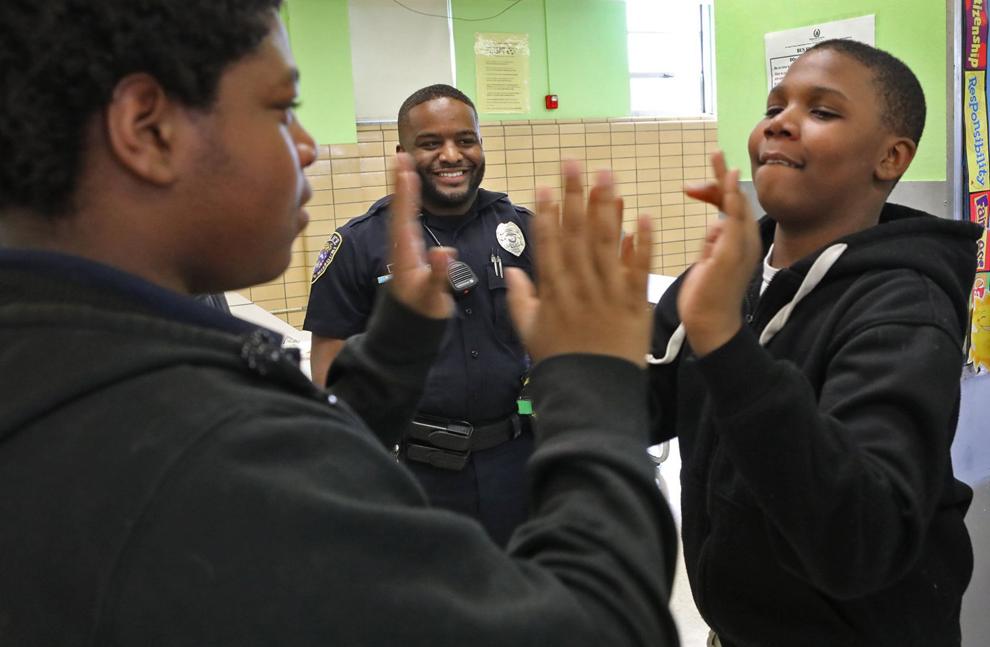 School resource officers are in the news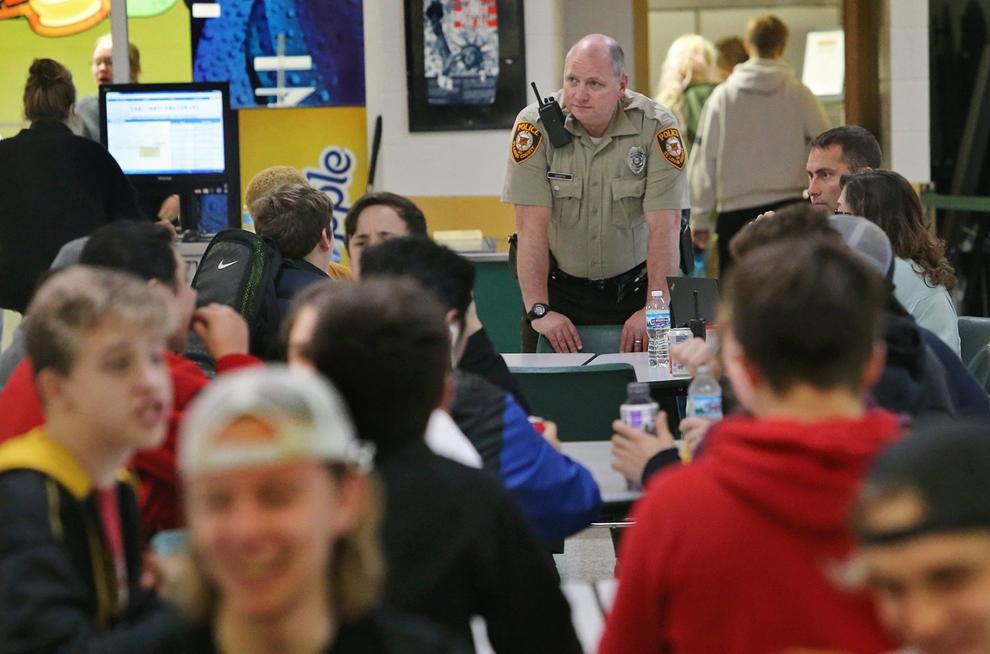 Normandy school resource officer back to his roots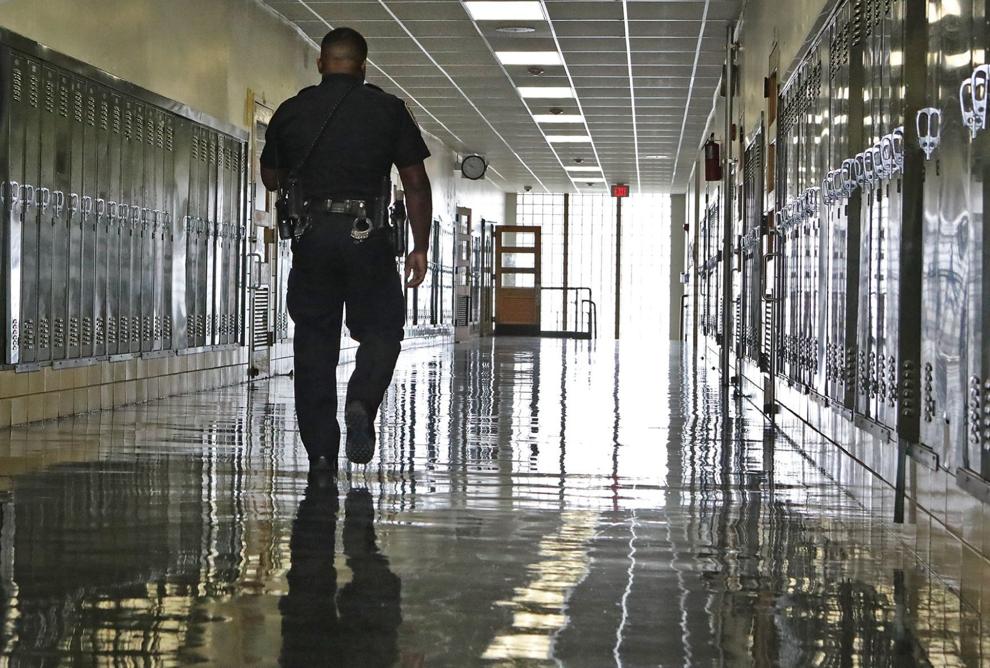 School resource officers are in the news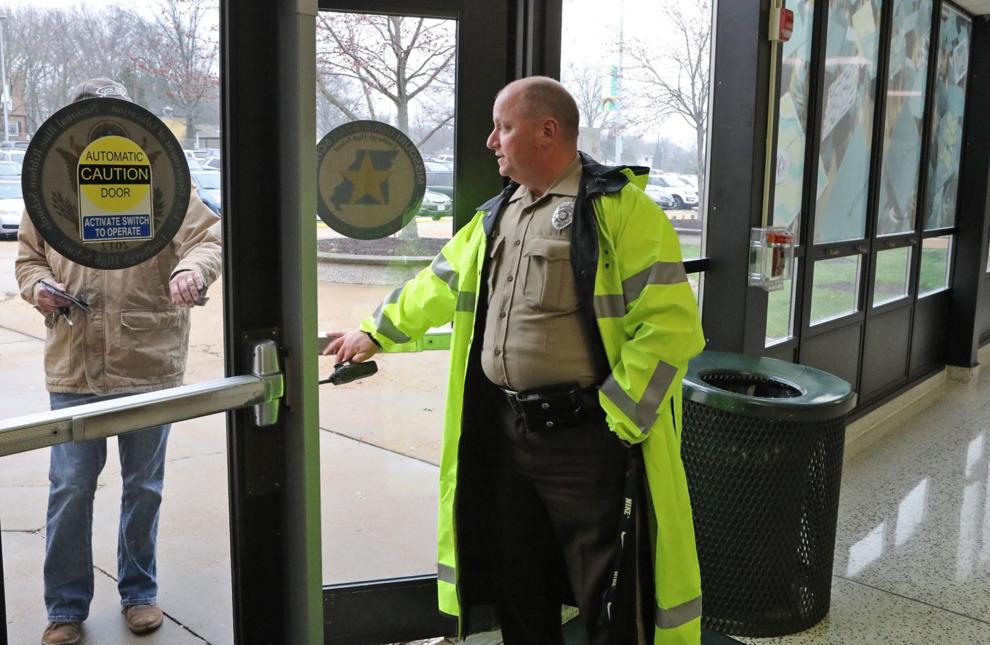 Normandy school resource officer back to his roots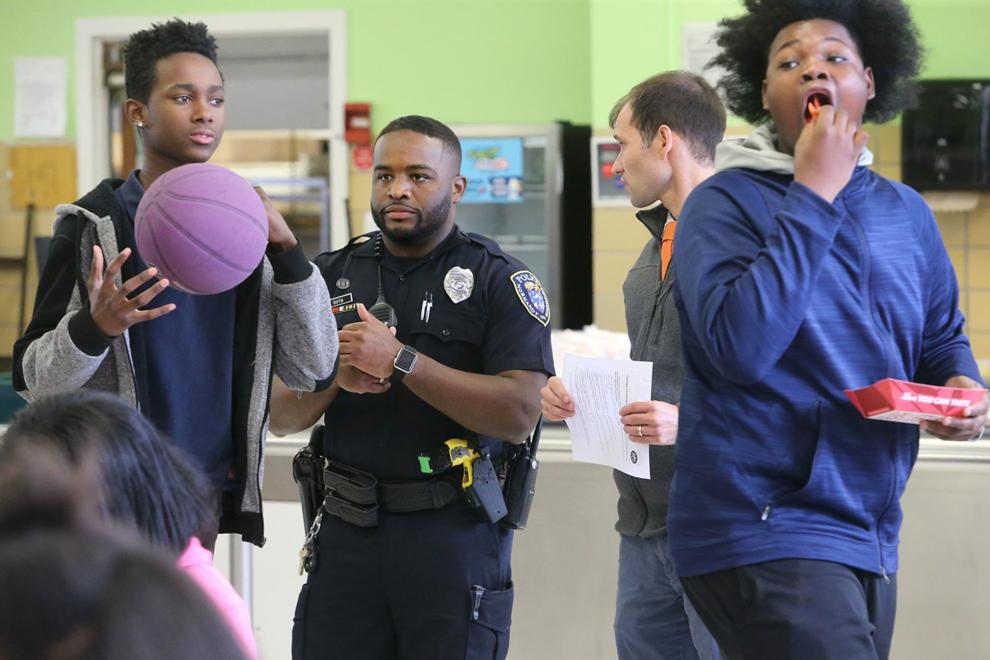 School resource officers are in the news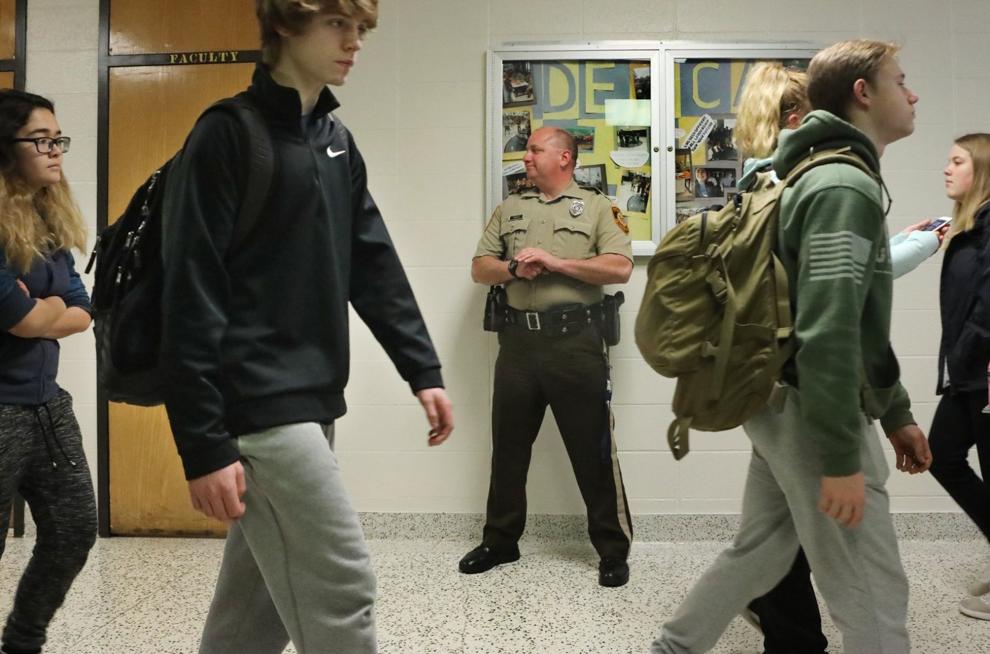 Normandy school resource officer back to his roots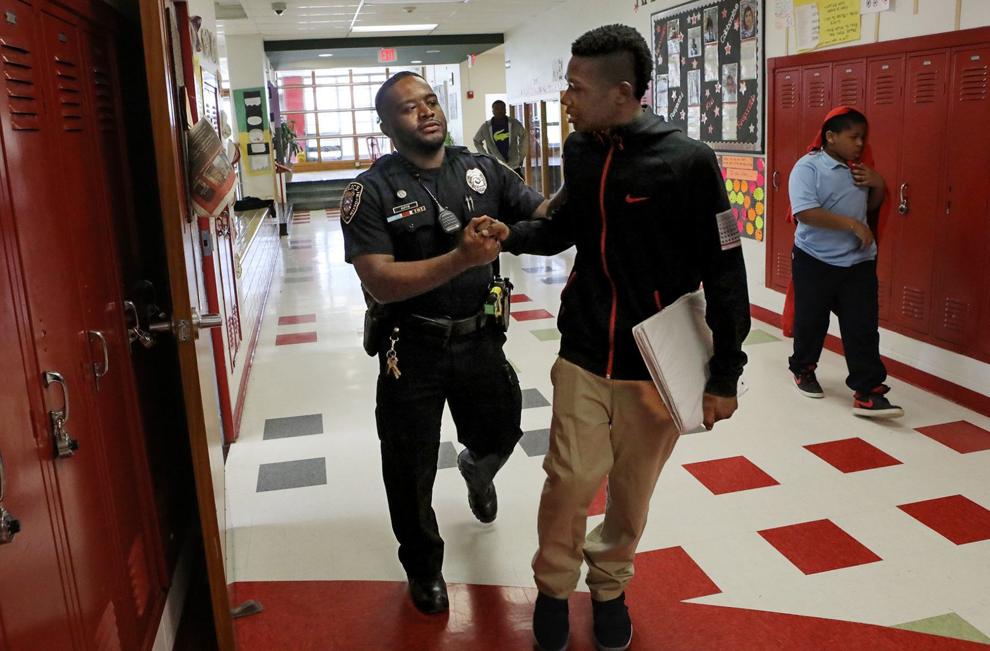 School resource officers are in the news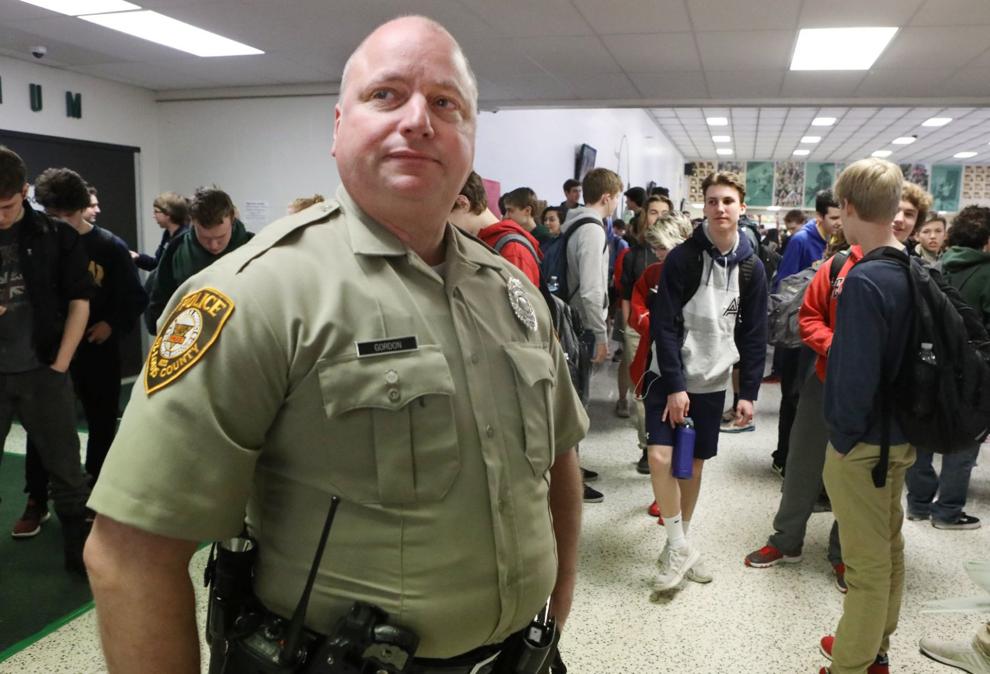 Normandy school resource officer back to his roots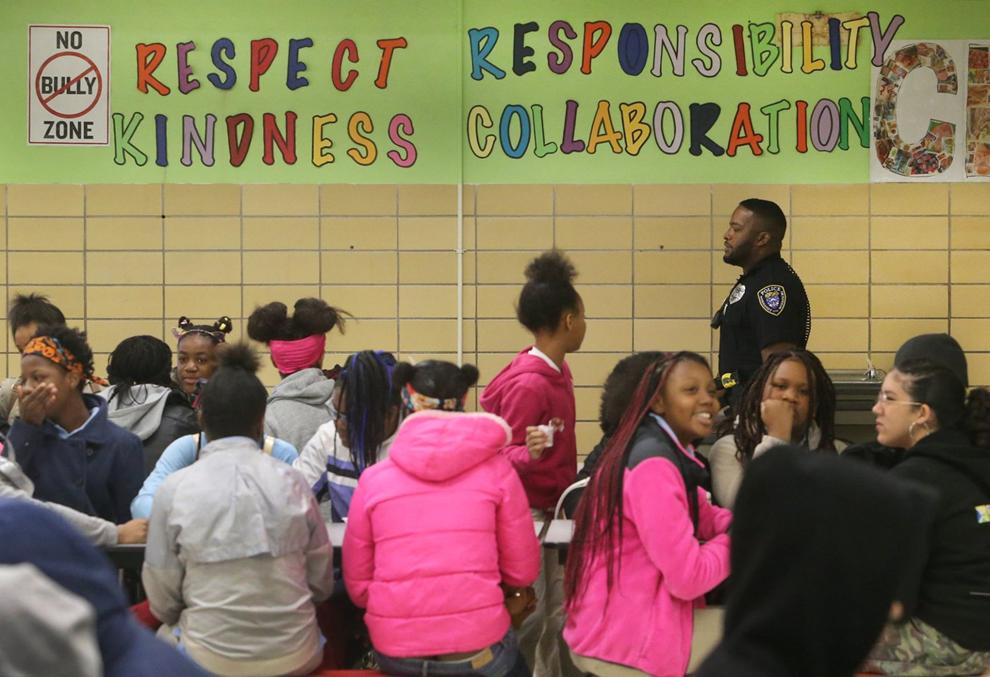 School resource officers are in the news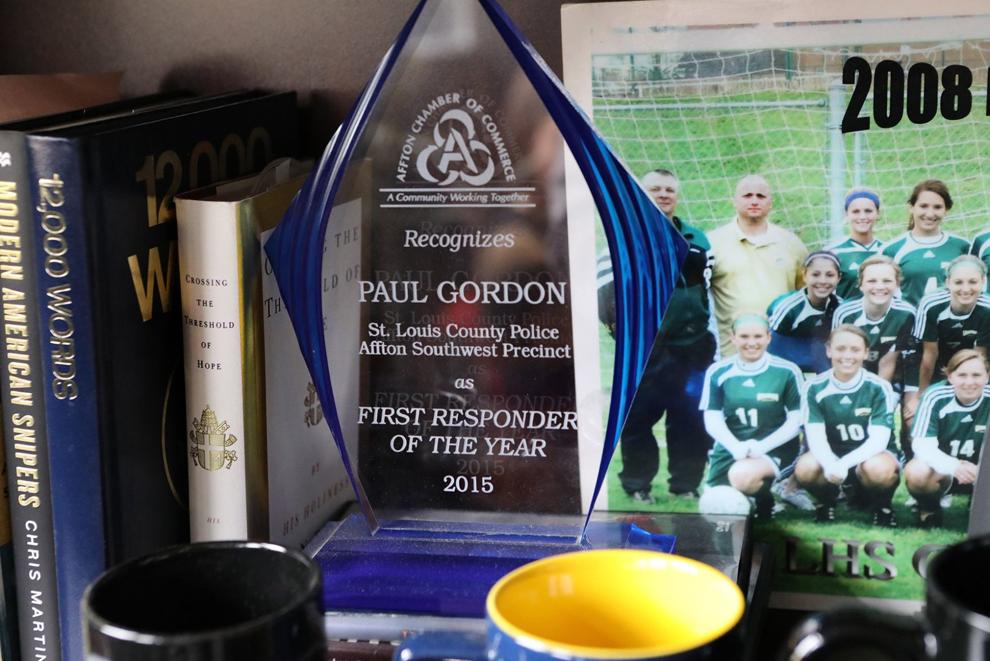 Normandy school resource officer back to his roots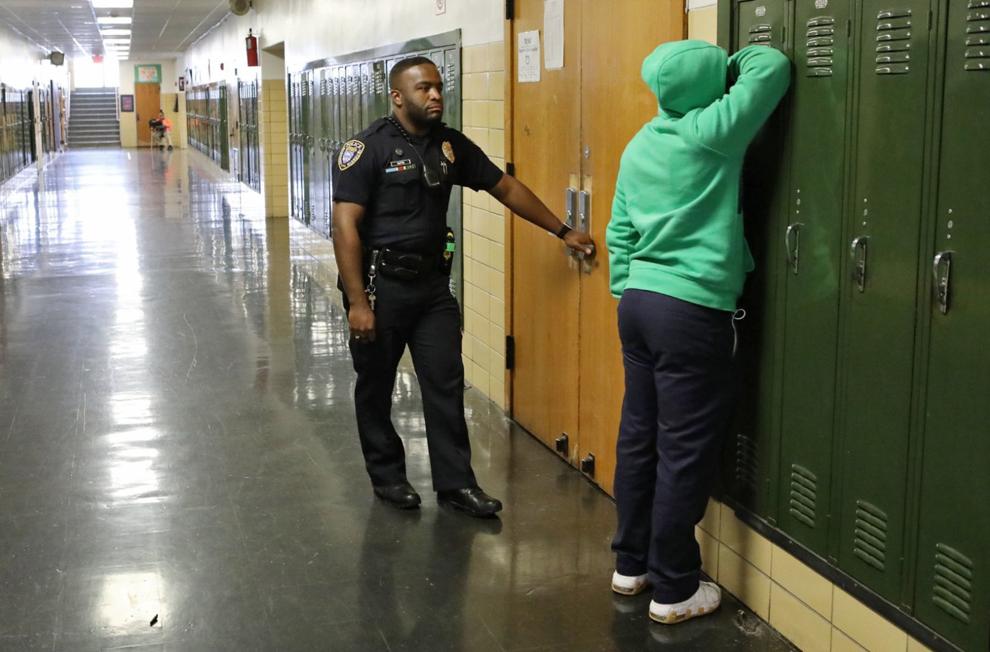 School resource officers are in the news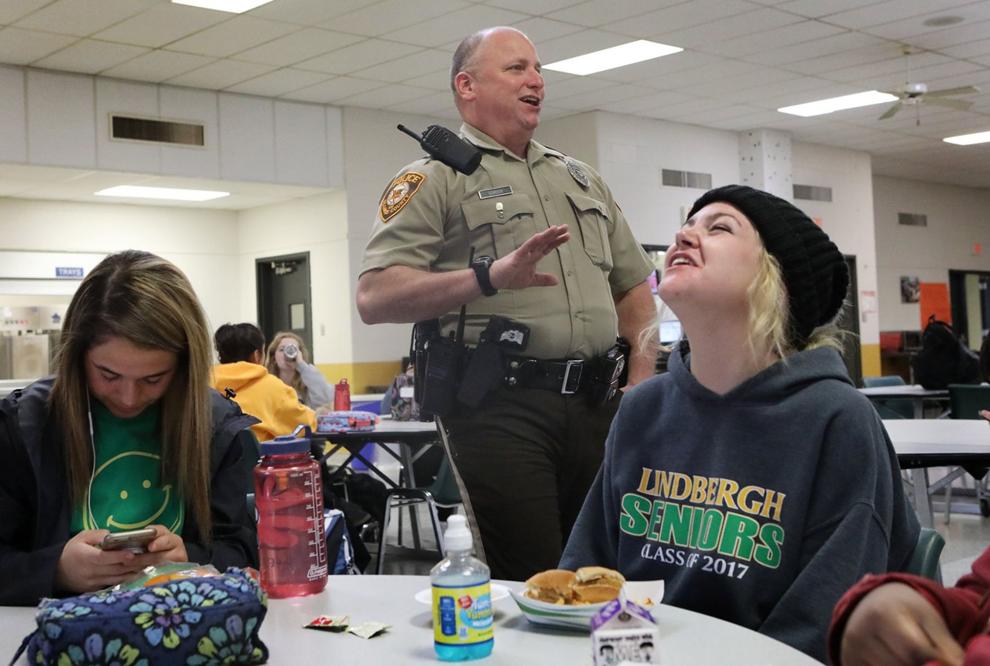 Normandy school resource officer back to his roots