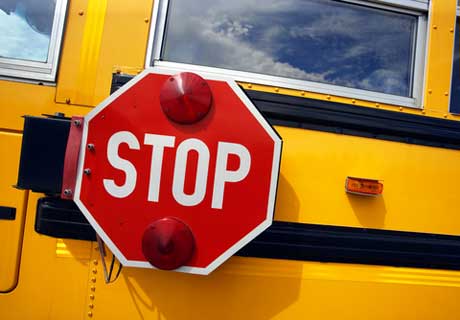 Dyslexia is among the most common types of learning disorders, affecting up to one in five children, many experts say.
Yet Missouri public schools don't screen for it, nor are teachers trained in how to address it, leading to students with faltering confidence levels who fall even farther behind.
Last week, Gov. Jay Nixon signed a bill that requires the screening of every public school student for dyslexia starting in the 2018-19 school year. Screenings would be informal and brief, leading to earlier detection. The measure also mandates that teachers receive two hours of training on methods to address the disorder, and that a 20-member task force recommend how classroom services should be delivered.
Some classroom accommodations can be put in place immediately.
"We're going to create a better awareness," said Kim Stuckey, a dyslexia specialist for the Missouri Department of Elementary and Secondary Education.
The new law grew out of a national, grass-roots movement to raise the status of dyslexia as a learning disability within public schools. In Missouri, parents in the advocacy group Decoding Dyslexia have pushed the Legislature for change.
Kelli Unnerstall is one of them. She knows what can happen when a child with dyslexia doesn't get proper help.
In kindergarten, her son struggled to learn the alphabet, rhyme and associate sounds with letters. As he grew older, dyslexia manifested itself in other ways. It wasn't until fourth grade that she took him to a neuropsychologist, who diagnosed him with dyslexia.
The private school he was attending couldn't serve him. And teachers at a public school wouldn't acknowledge he had the disability, Unnerstall said.
"It was like dyslexia was a dirty word in the public school system," Unnerstall said. "I was told things like, 'That's a medical diagnosis, not an educational diagnosis.'"
Her son, now in high school, is receiving remediation. Unnerstall believes he would be more successful if he had been screened and treated sooner.
Many people think of dyslexia simply as reversing letters and numbers, or seeing words backward. But learning disability associations say it is much more. The disorder causes a person's brain to process and interpret information differently, affecting reading, comprehension, writing, spelling and sometimes, speaking.
For some children, the problem isn't detected until third grade, when they move from learning to read, to reading to learn.
The disorder is on a spectrum, from mild to severe. It is not a sign of low intelligence. Effective teaching methods can help a person overcome it. Many who have dyslexia end up with successful careers in business, science and the arts.
Special education laws provide support for those with disabilities. But dyslexia doesn't generally fall under those laws. Many parents say they can't get schools to test their children for dyslexia or get services if they have a diagnosis.
Tara Mueller of Imperial said she knew her son had a problem when he was in kindergarten, struggling to learn his letters. By third grade, he still could barely sound out words.
Expensive tutoring didn't help. Nor did special education.
Then Mueller took him to a specialist and learned he had dyslexia. Again, teachers wouldn't acknowledge the condition, she said.
"They couldn't put 'dyslexia' in his IEP and even if they could, the teachers didn't know how to address it," Mueller said. An IEP is an Individualized Education Plan, a document written for students eligible for special education.
Her son, now in eighth grade, reads at a fourth-grade level.
Mueller decided to change careers and went back to school to be a special education teacher to help him. She found that teacher preparation programs don't address dyslexia.