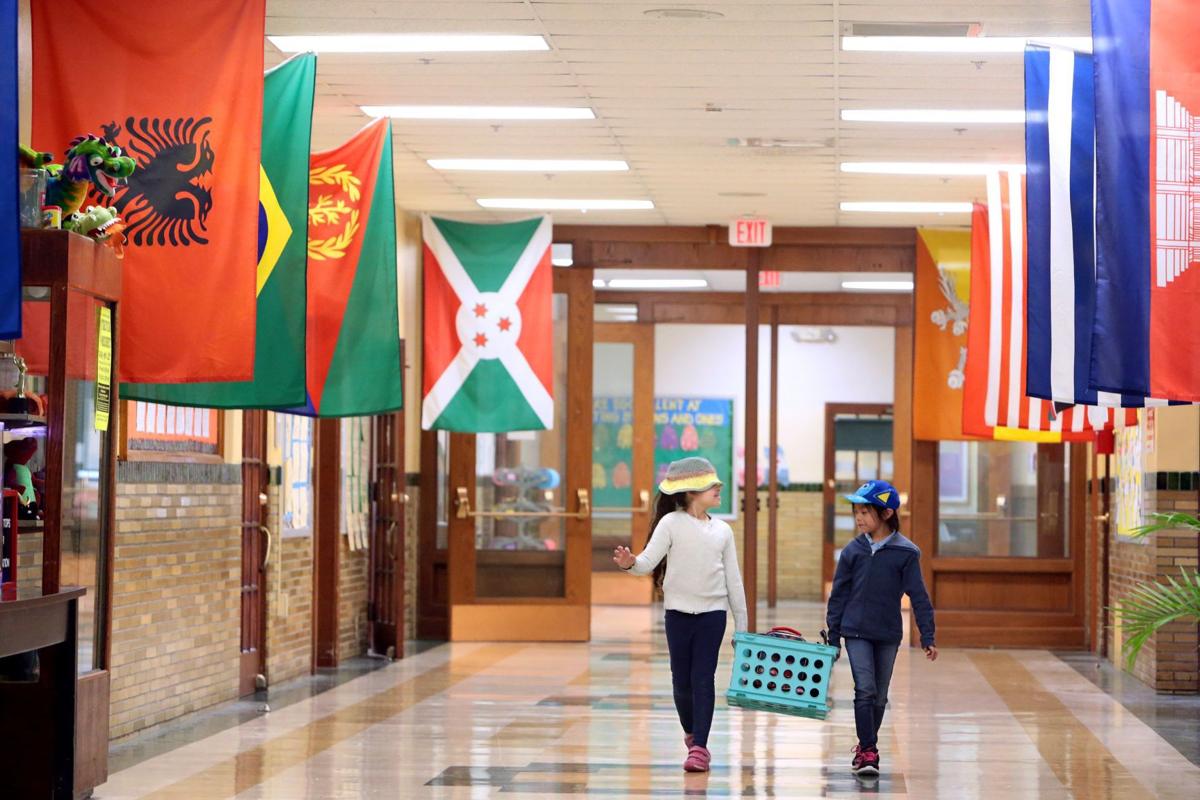 Public schools in St. Louis will benefit from a new law that will ease the city school district's swelling pension costs — costs that administrators argue have been diverting millions of more dollars from classrooms to the city school retirement fund.
The changes will allow the district to reduce pension contributions at the cost of employees, who will gradually shoulder a higher percentage of their pay for retirement benefits.
This legislative relief, combined with the passage of a $155 million bond issue in 2010 and a tax levy increase in 2016, adds to a list of financial victories for St. Louis Public Schools even as the district continues to lose hundreds of students each year.
"With the passing of the tax issue, and the bond issue in 2010, these put the district in a better financial condition than in the last 30 years," said Richard Gaines, member of the St. Louis Public Schools Special Administrative Board.
Financial instability was one of the key problems that ailed the district when the state took it over in 2007. Back then, the district was suffering from a multimillion-dollar deficit. Now there is a surplus.
In recent years, the district's state-appointed Special Administrative Board has allied with district Superintendent Kelvin Adams and the district's teachers union, American Federation of Teachers Local 420, in pursuit of ways to garner millions of dollars for the once financially stressed district, including this pension law change.
The district is still in pursuit of one more major financial effort: the controversial lawsuit to reclaim more than $50 million of desegregation dollars from the state, which charter schools fear will come from their own budgets.
Pensions have become increasingly expensive for the city school district and have consumed as much as 17 percent of the district's revenue, Gaines said. Last year, the district had to pay $29 million to the city school pension fund, up from $19 million in 2008.
The problem, district leaders argue, is that a certain amount of money needs to go to the pension system each year. But St. Louis Public Schools has lost several hundred employees — essentially, people who can contribute to the pension fund — over the past decade as student enrollment shrank. Meanwhile, employees have had a 5 percent contribution cap since 1999. So the difference has had to come out of the schools' pockets at a higher rate.
"The St. Louis Public School Retirement System is an outlier in the state, and the provisions that have been in the law for a number of years are currently not sustainable," said Jon Dalton, a lawyer who lobbied for the pension bill on behalf of the Special Administrative Board.
The new law will gradually equalize the pension cost burden between retirement system members and St. Louis public schools.
Instead of contributing 5 percent of their earnings, as they do now, members will have to contribute half a percent more each year until they're contributing 9 percent. Employer contributions will decrease by half a percent each year from 16 percent in 2018 to 9 percent in 2032.
New employees hired Jan. 1 and after will automatically start contributing 9 percent.
Most Missouri public school employees and employers contribute 14.5 percent under the Public School Retirement System of Missouri, which covers certified school staff in Missouri except in St. Louis and Kansas City, which each have their own pension systems.
The new law also allows St. Louis members to retire earlier. This was one reason the teachers union was willing to support this package of pension changes, Dalton said. Members can now retire when they turn 65 or when their age and years of service total 80, no longer 85.
The city school district has cited high pension costs as one reason it can't give teachers higher salaries, which are among the lowest in the metropolitan area. In March, the Special Administrative Board approved a contract to guarantee teacher raises over the next three years.