ST. LOUIS — The decision to merge Catholic parishes will come before school closures in a shakeup of the downsizing plan for the Archdiocese of St. Louis.
Archdiocesan leaders originally said the announcement of grade school closures would come in January and take effect in fall 2023, giving time for students and teachers to find new schools.
Pushback from parents and teachers during recent "listening sessions" at each parish led the archdiocese to delay school closures to 2024-25 school year, although some could still come sooner.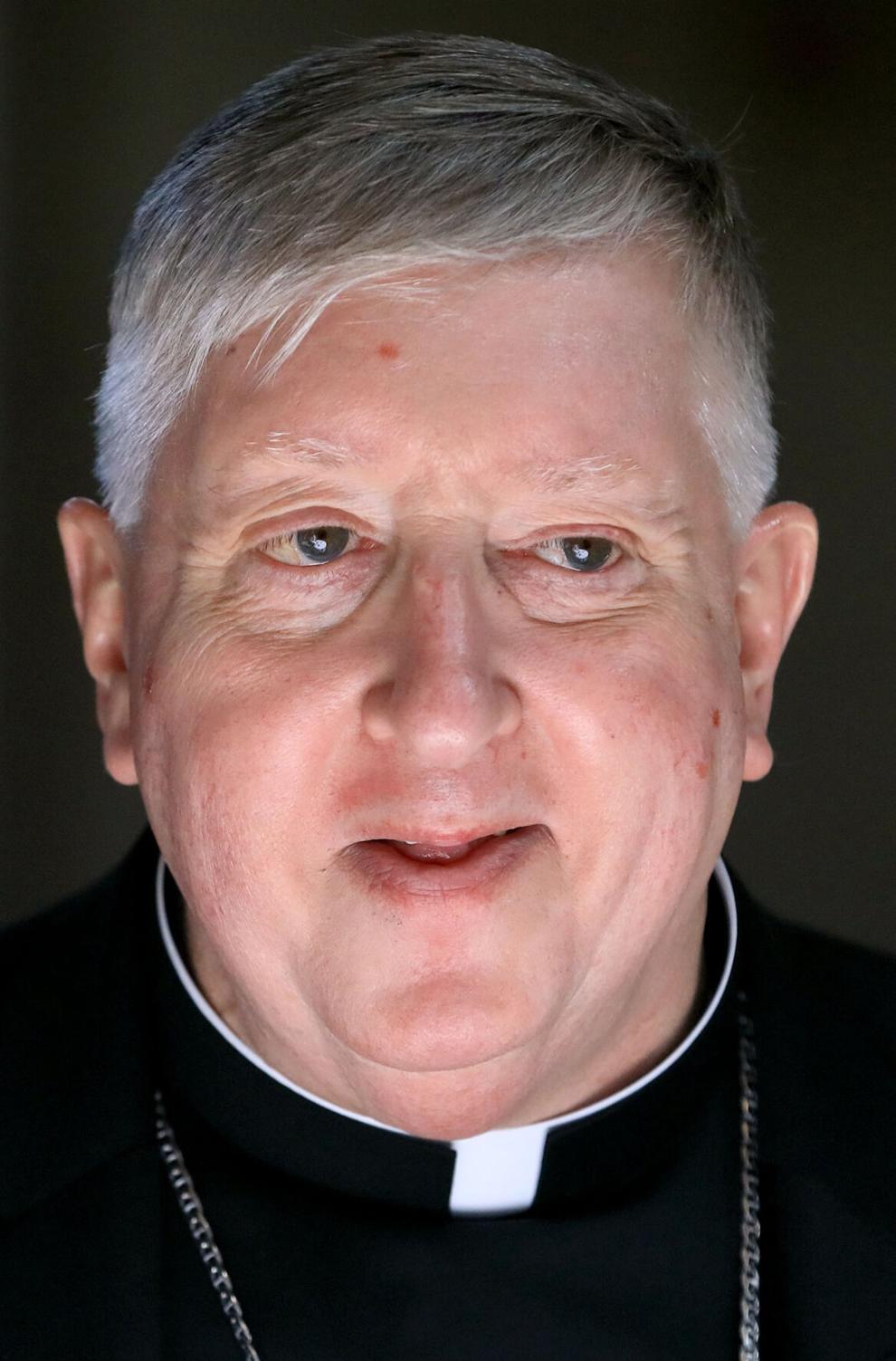 "Only after we have discerned what the parish landscape should look like will we discern what our parish schools should look like since they rely heavily on parish support," reads a letter Tuesday from Archbishop Mitchell Rozanski to school staff.
As part of its "All Things New" restructuring process, the archdiocese is looking to reduce the number of parishes from 178 to between 70 and 90 in the plan to be announced in May. About one-third to one-half of parish schools are expected to close under the plan.
The switch in the timeline signals that the backlash from parents was underestimated, said Mike Oslance, a former Catholic school principal in St. Louis and the Metro East, most recently at Holy Trinity in Fairview Heights.
At the listening sessions, parishioners have been frustrated that schools were not a topic of discussion.
"Parents are going to be a lot more invested in what happens to their kids than where the confessional or the 5 o'clock mass is going to be held," Oslance said.
There are 85 schools with more than 19,000 students in kindergarten through eighth grade across the archdiocese, which covers St. Louis and 10 counties in eastern Missouri. Enrollment has dropped by more than half over the last two decades.
Largest Catholic grade schools 2021-2022
| School | Enrollment |
| --- | --- |
| St. Joseph, Cottleville | 843 |
| Immaculate Conception, Dardenne Prairie | 727 |
| St. Gabriel the Archangel, St. Louis | 495 |
| St. Peter, Kirkwood | 493 |
| St. Catherine Laboure, Sappington | 461 |
| St. Gerard Majella, Kirkwood | 430 |
| Holy Infant, Ballwin | 420 |
| Assumption, O'Fallon, Missouri | 418 |
| Holy Cross Academy, St. Louis County | 409 |
| St. Patrick, Wentzville | 406 |
The goals for reducing the number of schools include:
Raising teacher salaries, which start around $30,000.
Increasing the student/teacher ratio from 14:1 to 25:1.
Growing enrollment to meet building capacity. On average, the seats in grade schools are 64% filled.
Reducing the need for parishioner support. Parishioners subsidize about one-third of the archdiocese's total school budget, or about $50 million in 2021-2022.
The delay does not mean all parish schools will necessarily stay open next year, according to an information sheet given to educators on Tuesday. School closures could happen "organically" as parishes merge.
"As the parish models are decided, several schools may see their teachers applying elsewhere and families choosing to enroll their children in the school where they will attend church," reads the document.
The archdiocese still intends to give teachers raises next year, one of the goals of the downsizing process. Tuition is likely to rise above the current average of $5,000 to $7,000 a year.
A recent parent survey "overwhelmingly supported an increase in tuition to give our teachers a more just compensation," said the Rev. Chris Martin, vicar for strategic planning.
Tuesday's announcement does not apply to two archdiocesan high schools in the city of St. Louis — Rosati-Kain and St. Mary's — which are slated to close in May. Supporters of the schools are hoping to keep them open as independent Catholic high schools and have held open houses to recruit freshmen classes for fall 2023.
Mike England, president of St. Mary's, said this month that the school has raised $3 million for the campaign called "The Work Is Ours."