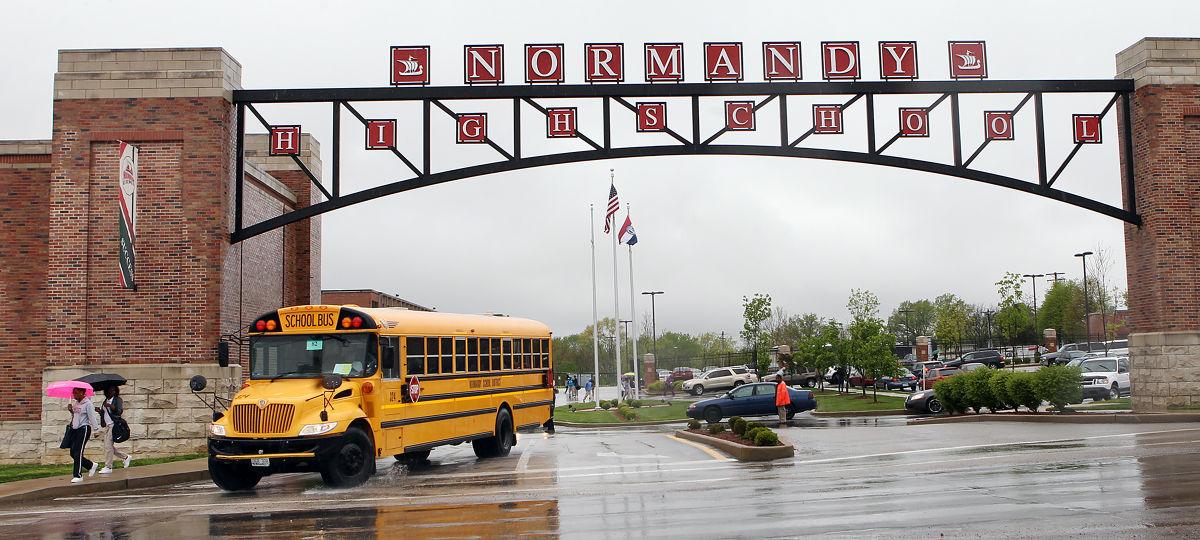 NORMANDY • For two hours Thursday, board members appointed to run the Normandy Schools Collaborative did something they'd not yet done in their four months of overseeing this beleaguered school system: They listened to students and parents.
And what they heard inside the cafeteria of Lucas Crossing Elementary School was a long list of heartfelt frustrations. Since July 1, this north St. Louis County school district has been under direct control of the Missouri Department of Education, which promised to reverse its decline.
But when Charles Pearson, president of the appointed board, asked the crowd if things are better or worse this year, he received an immediate response.
"Worse!" dozens of voices yelled. "It's bad!" shouted one woman.
The state-appointed board sat behind a long table draped in white. They were appointed in June to run Normandy, a district that had to cut $4 million from an already tight budget to make ends meet this year.
Ashley Harris said it's taking a toll.
"There's not enough textbooks," she said. And furniture is in short supply. "They had to pull desks together to learn today."
Since the start of school, it's been apparent that the task of transforming this 4,000-student district would not be easy. Under the state education department's direction, the district replaced 45 percent of its staff with the intent of getting more dynamic teachers.
But a number of new teachers have resigned, overwhelmed by behavior problems particularly at Normandy Middle School. Among the latest to resign from the school is a science teacher with doctorate's degree who had formerly worked as an attorney.
"What you're doing — new people are coming into Normandy who don't know how to handle Normandy," said Fern Scott, a mother of three. "When you hire people, make sure they know exactly what they're getting into."
Normandy has a high-poverty student body that is overwhelmingly African American.
Teachers throughout the district say a longer school day and additional training 90 minutes twice a week is leaving them exhausted. On Thursday parents complained that teachers aren't showing enough enthusiasm.
Last month, an official from the Missouri Department of Elementary and Secondary Education said high school classes have become more rigorous. But Cameron Hensley, a senior, said he's having to take advanced placement classes online because there are no teachers certified in the building to teach them.
"This year, it's making everything that has been said about the school come true," he said. "The kids don't have purpose to come to school."
The 2013 Missouri Supreme Court ruling that allowed children in Normandy and the unaccredited Riverview Gardens School District to transfer to higher performing schools is having much less of an impact this year. Normandy is covering the tuition and transportation costs of about 375 children, compared with nearly 1,000 last year.
When the Missouri Board of Education restarted Normandy, part of its intent was get around the transfer law and keep the district from bankruptcy. That attempt was unsuccessful.
And now the district is in an unprecedented position of being run by an appointed board and superintendent, as well as the state board and education department.
"It has been awkward," Pearson said. "It has been a real interesting dance."
Parents said the transition has been toughest on students.
Sonya McDowell, who moved into the district this year from Texas, said her grandson is getting bullied and isn't being challenged. In tears she told the board something must change.
"Just today he came home, and I looked at his face. I said what happened. He said, 'I don't want to go back.'"