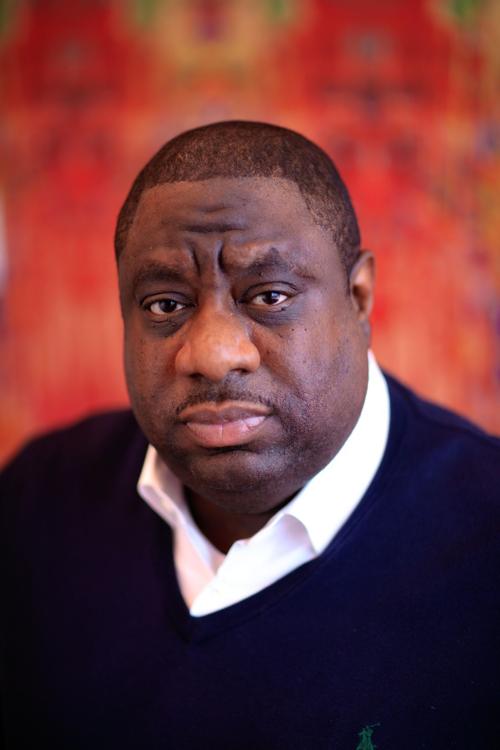 The superintendent of the Normandy Schools Collaborative is not certified to hold the leadership position as required by the state.
Marcus Robinson was hired last April to lead the provisionally accredited district with a salary of $215,000 for the first year of a three-year contract. The announcement of his hiring said he would be completing a doctorate degree from Columbia University in December 2020.
Robinson has not been enrolled at Columbia since May 2018, according to records obtained by the Post-Dispatch. He first entered a four- to seven-year doctoral program at the university's Teachers College in 2011, and attended full or part time through the spring semester of 2018. Doctoral candidates must be continuously enrolled until they complete their degree, according to the university's policies.
In a message sent Wednesday to Normandy staff, Robinson said the pandemic delayed his progress toward a superintendent credential.
"I made leading Normandy through this unprecedented time my first priority. As a result, I postponed some of my professional obligations. I am aware of rumors about my certification and future plans for the district," Robinson wrote in the memo. "I have dedicated my career to education and would never intentionally disregard the obligations required to be your superintendent."
Robinson said Thursday that he applied to reenter Columbia as a doctoral candidate but used incorrect dates in the application.
"I feel like I'm on track," Robinson said Thursday. "It's messy and it's just an affect of the notion that I've taken too long to complete this process. I assure you this is a question of paperwork and not any question of inability to get a conclusion."
Robinson's adviser at Columbia said he could not comment on the status of Robinson's degree.
Robinson must obtain a superintendent certificate in Missouri for Normandy to regain full accreditation. The district has been provisionally accredited since 2017, and is led by a state-appointed board.
County Councilwoman Rita Heard Days, who previously served on the Normandy School Board, said she was disappointed that the community was not notified or surveyed last spring regarding the selection of a new superintendent.
"I guess they neglected to look at the credentials of the gentleman they were trying to hire," Days said. "We are in this fight now for accreditation. Are they really trying to get Normandy accredited or are they just here to make sure Normandy closes for good?"
State Rep. Kevin Windham, D-Uplands Park, echoed Days' loss of confidence in district leaders.
"I firmly believe that the Normandy community deserves an optimal fit for superintendent of schools. The latest developments are yet another blow to the diminished trust that our community has in the school board and superintendent," he said.
While a doctorate is not required for superintendent certification, Robinson would need a Missouri teaching certificate, according to state education officials. Robinson said his plan is to obtain superintendent certification in New York and transfer it to Missouri.
The Missouri Department of Elementary and Secondary Education discovered in December that Robinson did not hold the necessary certification, and instructed him "to obtain immediately, at a minimum, a substitute teaching certificate," said spokeswoman Mallory McGowin.
Robinson was granted a substitute certificate in January. The education department "followed up with Mr. Robinson a number of times in the coming months to stress the importance of rectifying this situation and obtaining a valid Missouri superintendent certificate," McGowin said.
In the memo to Normandy staff, Robinson said he has consulted with the state and plans to have "all of the necessary credentials in place by the end of the summer."
McGowin said the department is not aware of Robinson's timeline for obtaining the credentials.
Fewer than 5% of superintendents statewide lack certification, mostly in small, rural districts, according to state records.
By comparison, Superintendent Scott Spurgeon of the Riverview Gardens School District, the only other district in the St. Louis region with provisional accreditation, holds a lifetime state certification as a superintendent, principal and teacher.
Spurgeon's salary in 2020 was $181,289, according to the state education department.
The last time an uncertified superintendent led a local district was when St. Louis Public Schools hired William Roberti, a former CEO of Brooks Brothers, as acting superintendent in 2003. In his one-year tenure, Roberti outsourced much of the district's operations to businesses, closed 21 schools and laid off more than 1,000 staff members, making national headlines.
Robinson came to Normandy from the Opportunity Trust, an education reform nonprofit that funds charter schools. Robinson was a founding board member of The Leadership School, an Opportunity Trust-backed charter school scheduled to open in Normandy in the fall, and has lobbied the Missouri Legislature in favor of charter school expansion.
In response to community backlash to the charter school, Robinson said he stopped working on the project when he was hired at Normandy and is committed to improving the district's performance.
The Opportunity Trust has donated $635,000 to Normandy Schools Collaborative in the last couple years to support the district's strategic plan.
The president of the Normandy Joint Executive Governing Board, Sara Foster, said Robinson won the superintendent job on the strength of his presentation to the board and his vision for implementing the strategic plan. Robinson's leadership has already led to gains in student performance, she said.
"I am confident that he has been working on his dissertation and he has assured me that May is the month," Foster said Monday. "I believe what he tells me."