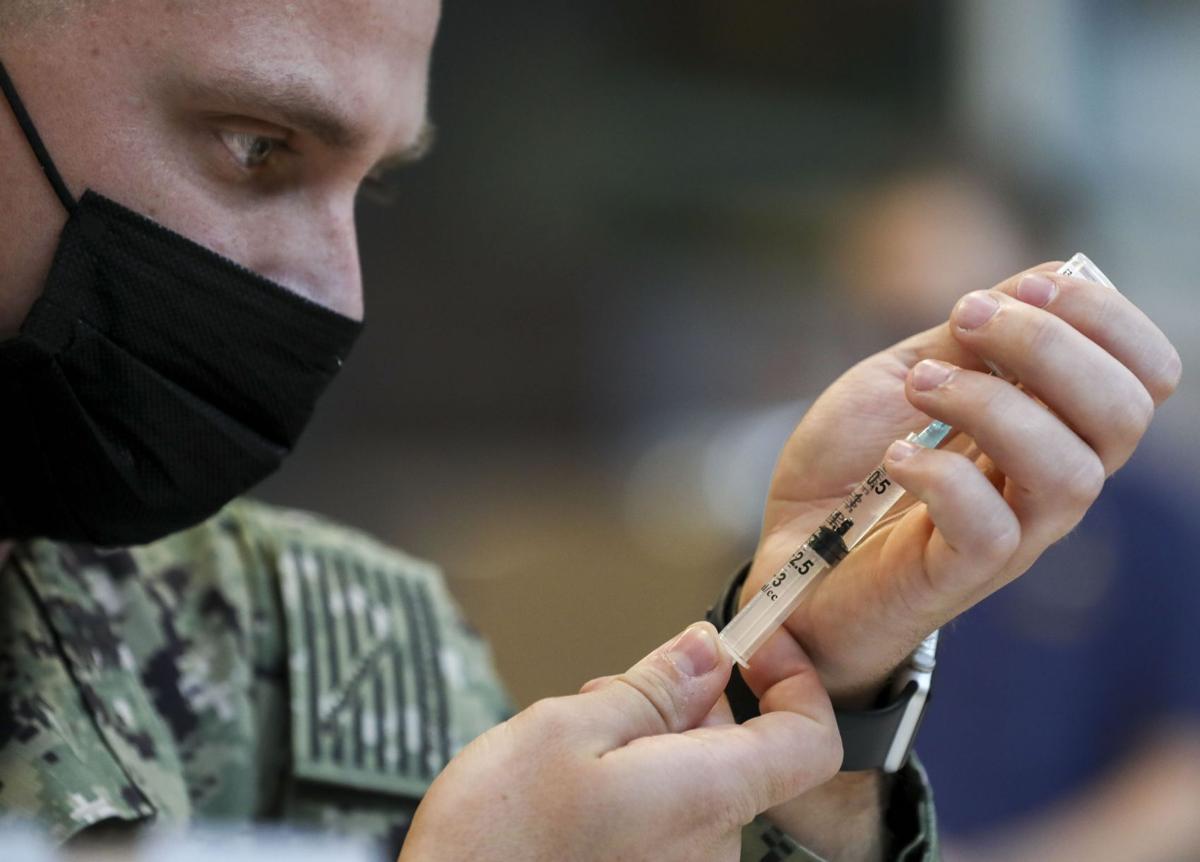 Upper-level high school students can now get the COVID-19 vaccine just in time for prom and graduation.
Missouri's eligibility rules open vaccines to all residents 16 and older starting Friday, with Illinois opening up on Monday. One of the available vaccines, from Pfizer, is authorized for use starting at age 16.
"The vaccines are really our way out, but we also have to be cautious in this transitional phase where not everyone is vaccinated," said Dr. Brad Ornstein, pediatric infectious disease specialist at Mercy.
Last month, Pfizer announced that its vaccine was safe and effective in clinical trial participants as young as 12. If the regulatory process for teens moves at a similar pace as for adults, vaccinations for all teenagers could be available before the first day of school in August.
Pfizer, along with Moderna and Johnson & Johnson, have also launched vaccine trials for younger children starting with 11-year-olds and moving down to infants.
But approval for children is not expected until 2022, creating situations in which only half of the family members will be vaccinated heading into summer vacations.
"Obviously there's a lot of desire to get out of our sort of hermetic state that we've been in for a while but, the younger kids aren't going to be vaccinated, and you can see some data coming out of the upper Midwest, Michigan and Minnesota, that's a little concerning for increasing rates of infection in the younger age groups," Ornstein said.
Experts say it will be difficult for the country to reach herd immunity without vaccinating significant numbers of children and teenagers, who make up 24% of the population.
Still, visiting vaccinated grandparents or spending time at the beach this summer can be done relatively safely, Ornstein said.
"As long as the kids are feeling fine, that's not an unsafe thing to do," he said. "My family is planning on doing things like that."
In-person school is also generally considered safe for children, even when unvaccinated, as long as safety measures like masks and distancing are practiced.
Children typically experience milder symptoms of COVID-19 compared to adults, although they are more prone to developing a rare but serious inflammatory syndrome. Kids make up about 13% of the total COVID-19 infections, and between 1% and 3% of hospitalizations, according to the American Academy of Pediatrics.
About 270 of the more than 549,000 deaths caused by COVID-19 in the U.S. have been in people younger than 18.
Vaccine hesitancy, particularly among parents, will be a challenge in the next year as more children become eligible, doctors said.
Dr. Matifadza Hlatshwayo Davis, an infectious disease specialist at Washington University, said it is valid to have concerns about the vaccine because of historical mistreatment and abuse of Black people in medical research.
"They should make the decision that is best for them and their families using the best available information … that should be from trusted messengers, people like myself who have dedicated their careers to this work," she said in a video for the Hazelwood School District's Help Hazelwood Get Healthy public health campaign.
With the expanded vaccine rollout, high schools have started to make plans to vaccinate their juniors and seniors.
Students at Okawville High School, about 40 minutes east of St. Louis, will receive Pfizer vaccines at school starting this month through the Washington County Health Department. Parents need to accompany 16- and 17-year-olds for the shots.
St. Louis University received 6,000 vaccine doses this week to start vaccinating students when eligibility opens Friday.