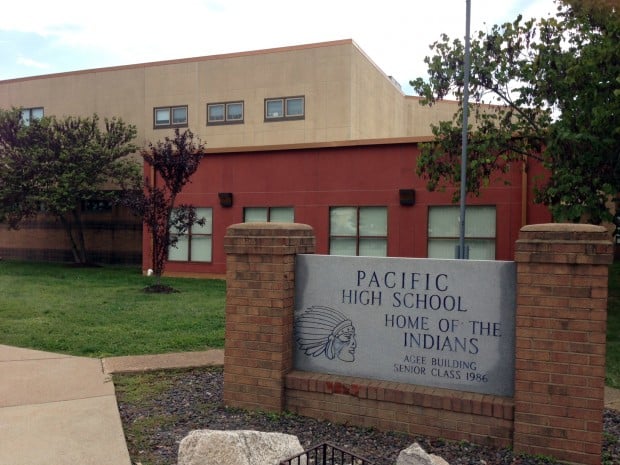 PACIFIC • They wanted to feel excitement for their daughter, a 15-year-old who came home from school with the news that she had been chosen for homecoming court. But deep down, Rickie and Tonya Tanner thought something wasn't right.
As a teen with attention deficit disorder and conditions that have her lagging socially and without friends, her victory didn't make sense to them.
Her nomination now has administrators trying to sort through the intentions of sophomores who voted for homecoming court members at Pacific High School in the Meramec Valley School District.
The Tanners believe most of the students who voted for their daughter did so with hurtful motives, and that the principal should send a message to them, even if it means canceling homecoming activities for the class.
But students say many Pacific sophomores have been unfairly labeled as bullies.
"I know some people who voted for her who are very good people, and they felt horrible when they found out it was a joke," said Katie McDonald, a junior who spoke of the incident Tuesday at a local McDonald's.
Her friend, sophomore Dana Mendenall, said a few students might have put the girl's name on the ballot with bad intentions. But a lot of others voted for her because they genuinely wanted her to win — because she didn't fall into the typical categories of athletes or the popular crowd, Mendenall said.
At best, some high schools have used the tradition of homecoming and prom court royalty as a way to show support for students who are different.
At Hazelwood West last year, a girl with Down syndrome was homecoming queen, and this year, Francis Howell North elected a special education student as homecoming king.
But at their worst, these votes can be malicious and meant to ridicule an unpopular student.
Just this week, a Michigan high school made national news after an unpopular girl was voted to homecoming court as a prank. Since then, residents and thousands of supporters on a Facebook page have rallied around her.
The Detroit News reported that businesses and others have said they will buy her dinner on Saturday and show up to support her at the festivities..
At a Connecticut high school, a principal last spring decided to do away with prom court elections and instead select names at random to eliminate popularity contests and bullying.
At Pacific High School, there have been rumors that the plan involved publicly humiliating the Tanners' daughter by throwing eggs at her at Saturday's homecoming parade.
For her safety, the Tanners kept her home from school on Monday and Tuesday and said they were undecided about the rest of the week. They planned to keep her home from the parade, too.
Superintendent Randy George said Tuesday that administrators had made progress with their investigation by interviewing students but had not issued any formal discipline.
After nominations were announced last week, the Tanners spoke with other parents who confirmed their suspicions. Anonymous emails also said the vote was a joke.
Rickie Lee Tanner, a country music singer who has nearly 5,000 friends on Facebook, went to his page on Sunday to vent his frustrations about the incident. He included the principal's email address and phone number, asking people to call if they think homecoming should be taken away.
The response was overwhelming: The Tanners got about 1,000 emails. Dozens of people shared the information on Facebook, and hundreds commented on Rickie Lee Tanner's page.
Tonya Tanner said she is not out for vengeance against the students. "I just thought if something drastic was taken away, they might learn from this ... I can't regret doing the right thing for my child," she said.
George, the superintendent, said the Tanners' daughter's election to the homecoming court was not a landslide vote. He said she won with about 35 percent of 223 votes. The family has asserted that 85 percent of students voted in her favor.
The district has been trying to improve communication with students about bullying this year. At the high school, teachers put purple dots on their doors signaling to students that they can talk to them about problems.
Julie Hertzog, director of PACER's National Bullying Prevention Center, said studies have shown that students with disabilities are more likely to be bullied. Support from teachers and peers is important, she said.
"Group pressures and social norms are so powerful at that age," Hertzog said. Most kids don't like bullying, but they don't know how to stop it, she added.
One longtime classmate of her daughter's reached out Monday night, Tonya Tanner said.
"She said she was worried and she wanted her to know that she cared about her," Tanner said. "It was really sweet."
Be the first to know
Get local news delivered to your inbox!