Britney Christian almost gave up hope of attending a university. Nobody in her family had gone to college, and her single mother struggled with the paperwork necessary to secure financial aid.
The 2018 Webster Groves High School graduate and now Harris-Stowe State University freshman fit the profile of the most likely victims of "summer melt," the term used to describe students who are derailed before they even arrive at college.
An estimated 200,000 students nationally fall victim annually to summer melt. Christian might have been one of them if her best friend's mother and admissions counselors at Harris-Stowe had not guided her.
"For a long time I had given up hope," Christian said. "My journey has been a little rough, dealing with family issues."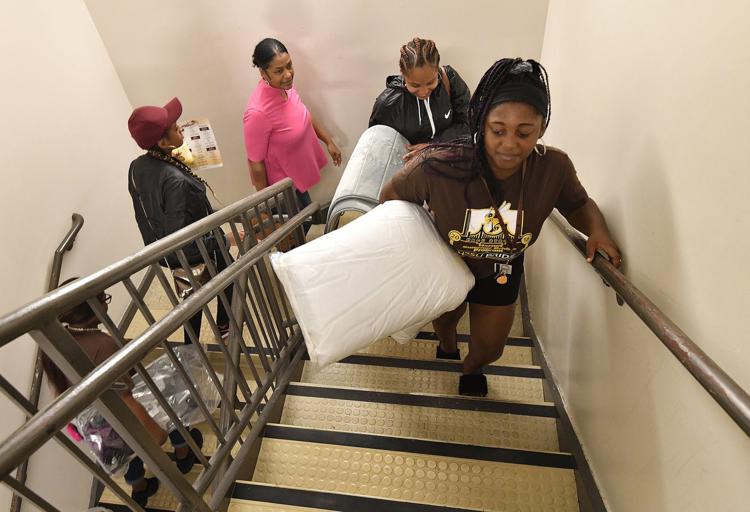 Christian, 18, who has two younger siblings on her mother's side and five from her father's side, had been essentially homeless since eighth grade. She lived with her mother, Theresa Christian, and maternal grandmother, Henrietta Martin, in an extended-stay motel in north St. Louis County after they were evicted from their home in 2014.
All college campuses experience summer melt, whether elite schools such as Washington University, Jesuit schools like St. Louis University, historically black colleges such as Harris-Stowe or the state's flagship, the University of Missouri.
Students with Christian's profile are most vulnerable.
"This is happening disproportionately to low-income and first-generation college students," said University of Pittsburgh professor Lindsay Page, who has studied summer melt for a decade.
Page estimates that summer melt affects up to 20 percent of students who graduate high school with plans to attend college. "Nationally, that would put us on the order of over 200,000 students," she said.
Factors that derail
Among the biggest roadblocks for students are meeting deadlines, completing paperwork and assembling financial aid.
This month — less than two weeks before classes were set to begin at local universities — a pair of families visited the Scholarship Foundation of St. Louis, still searching for tuition help. Unfortunately for them, they were well past the deadline to file the free application for federal student aid, known as FAFSA.
"We were able to get them on a path," said Teresa Steinkamp, advising director for the Scholarship Foundation. "We weren't able to help fund them, but everybody who came through was able to get resources that might allow them to get ahead."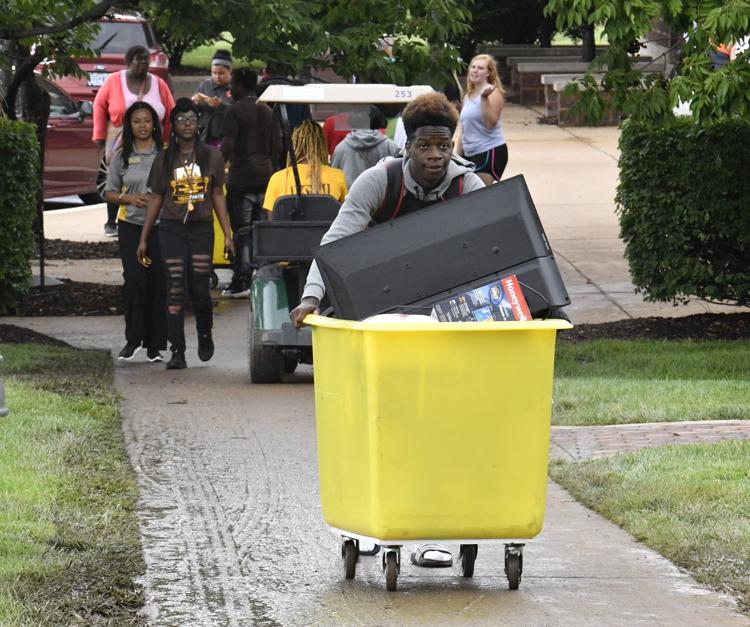 In some cases, students graduate with plans to attend one university only to realize they must head to a less expensive school. That sets off a summer scramble that includes sending high school transcripts to their new destination.
St. Louis Public Schools was ready for this and other requests, through a summer college and career center that operated three days a week from 10 a.m. to 2 p.m. at the district's central office.
"We were open to be able to support the students in any way possible related to those things," said Beth Bender, associate superintendent of college and career readiness. "Transcripts — or sometimes they need somebody just to sit and call the college with them and discuss financial aid."
Bender said the center made more than 300 calls while helping more than 185 students over the phone and 46 in person. One student had been offered a band scholarship but had received no paperwork.
"By us sitting and calling," Bender said, "that kid now is taken care of. We assisted this student in paying the housing fee, completing the appropriate paperwork. On the last day of the center the mom called to say they were heading down to move in."
Summer Welcome, a two-day campus visit for students and their parents, is Mizzou's major push to ward off summer melt. Students get help enrolling in classes. They get a tour of the campus and pointers on how to immerse themselves in campus life.
It's difficult to gauge the impact of summer melt at Mizzou, because the school continues to accept students after the stated deadline to apply, and even after the May 1 deadline for accepted students to pay a deposit.
"We do have students that have made the deposit, got past the deadline and don't enroll," said Christian Basi, the University of Missouri System's director of media relations. "We have them, but we're picking up more students than we're losing over the summer."
Removing barriers
Even Washington University isn't immune from summer melt.
"Overall our melt rate is typically 5 percent," Ronné P. Turner, Washington University's vice provost for admission and financial aid, said. "A lot of that is kids deferring for a year and doing something else for a year, not taking class but experiences."
First-generation college students make up 7 percent of Washington U.'s incoming freshman class, which is expected to be around 1,780 when school begins Monday. Fourteen percent of that class qualified for financial aid in the form of federal Pell grants.
Washington U. advisers communicate often with students after they place deposits May 1. Advisers help students and parents with questions about housing and financial aid. Academic advisers help get course selections settled.
Washington U. established the Deneb Sustaining Talented Academically Recognized Students program three years ago.
"The Deneb STARS program was started because we were having an increasing number of students who were low-income and first-generation," Turner said. "We realized we needed to do more to support the transition. For those kids that committed, we committed to work with them to overcome some of those barriers."
Harris-Stowe welcomed its largest freshman class in school history Monday.
The school engaged incoming students with texts and emails before and after freshman orientation, reminding them of critical deadlines. The admissions office also had incoming students' parents sign up to the school's parents group.
"It's all about that personal relationship," said Dean of Enrollment Reynolda Brown. "If a student has a specific question we like to answer that question with a specific person and somebody they already had a relationship with in the past. We're small enough to work like a private school to have a hands-on correspondence with our students."
Those relationships proved crucial for Christian, the Webster Groves grad who needed help to maneuver through a process that was foreign to her family.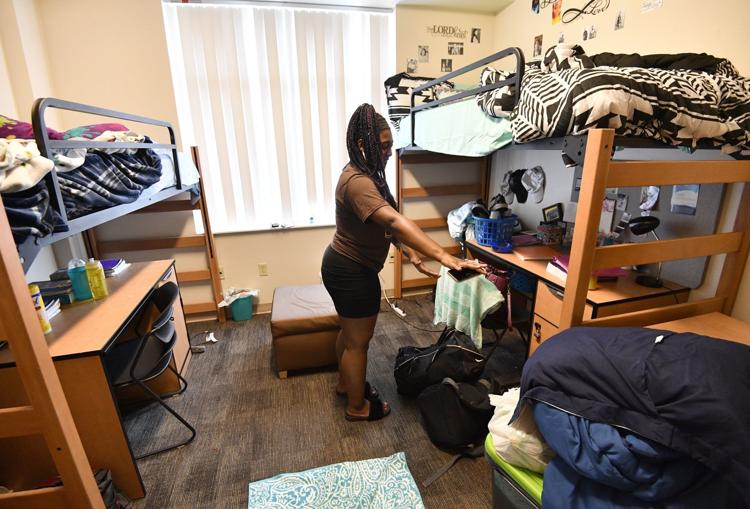 Christian arrived at the school in July to start the five-week Hornet Summer Bridge program, a residential program that strives to give first-year students the tools necessary to succeed in college.
Before attending Summer Bridge, there were times when Christian wondered if she might end up at a community college, a trade school or head straight into the workforce. Now she has a home and a school at Harris-Stowe.
"It was kind of hard because some of the things they asked I didn't really know," Christian said of financial aid forms. "… I had a little bit of help, explaining a grant I could get, basically motivating me to go to college."