WILDWOOD — Now hiring: Anyone who likes kids and likes to drive, preferably at the same time.
Two months into the school year, St. Louis is experiencing a bus driver shortage. Parents report delays and crowded conditions on buses, while school districts are offering bonuses and turning to staff members to fill the gaps.
The Rockwood School District just announced a $1,000 signing bonus for new, qualified school bus drivers. The district could use another 12 drivers added to the current crew of 182 to transport the 13,000 students who ride the bus to school, said Mike Heyman, Rockwood's transportation director, at the district's "bus barn" behind Pond Elementary School.
"You have to be dependable and develop trust with parents and kids," Heyman said.
School bus driver shortages are cyclical. When the economy is good, fewer people are looking for jobs. The split shifts, typically 6 a.m. to 9 a.m. and 2 p.m. to 5 p.m., are most conducive to retirees or stay-at-home parents. About 60% of Rockwood's drivers are retirees, Heyman said.
New drivers in Rockwood make nearly $17 an hour and can reach $25 an hour after five years. They can also pick up extra shifts driving to field trips, athletic events and summer school.
Some days, mechanics and dispatchers drive buses because the district is down to six substitute drivers from 15 last year. The district is also working on a plan to train administrators, teachers and coaches to drive after their day shifts.
The Missouri United School Insurance Council program issued a reminder last March about qualifications for drivers because "in the climate of reduced budgets and a shortage of bus drivers, districts are looking for innovative methods to transport students."
School bus drivers in the state must be 21 and carry a commercial driver license with an "S" endorsement that includes a written test. The drivers must pass background checks and undergo annual physicals. They receive eight hours of training each year, among other requirements.
The Lindbergh School District alerted parents this fall that the driver shortage has caused "buses to be delayed, routes to be combined, or single buses to complete multiple routes." The district held a job fair Thursday in Affton to recruit new drivers.
Lindbergh contracts with First Student bus company, which has 614 vacant positions for drivers nationwide including 21 in the St. Louis region. The North America Central School Bus company is hiring drivers in Alton, East St. Louis, Granite City, Waterloo and other locations in the Metro East.
Edwardsville School District, which also contracts with First Student, had to reroute its buses in 2012 after cuts to the transportation budget. The 225 routes leave little wiggle room for weather or traffic delays, Bill Miener, the district's director of technology and transportation.
While all the routes are covered, "It's tough to keep on schedule with all the buses right now," he said.
The district has the additional challenge of finding qualified commercial drivers for the high school band's two tractor-trailers that carry band gear and show props to weekend competitions.
JP Prezzavento, a spokesman for the Fox C-6 School District in Jefferson County, said the district has offered teachers the opportunity to drive buses for after-school activities, but none have signed on.
Drew Behrens has been driving a bus in Rockwood schools for four years after a career in the St. Louis County traffic division.
"I was at a point in my life where I needed to do something for my body, the work was too much manual labor," said Behrens, 52, whose two children attended Rockwood schools.
Bus drivers say the job is like being a grandparent, where you can have fun with the kids and then pass them back to their parents or teachers.
"Out of the blue, some rider will slip you a note or draw you a picture with the bus," Behrens said. "It's very rewarding."
School bus drivers needed in the St. Louis area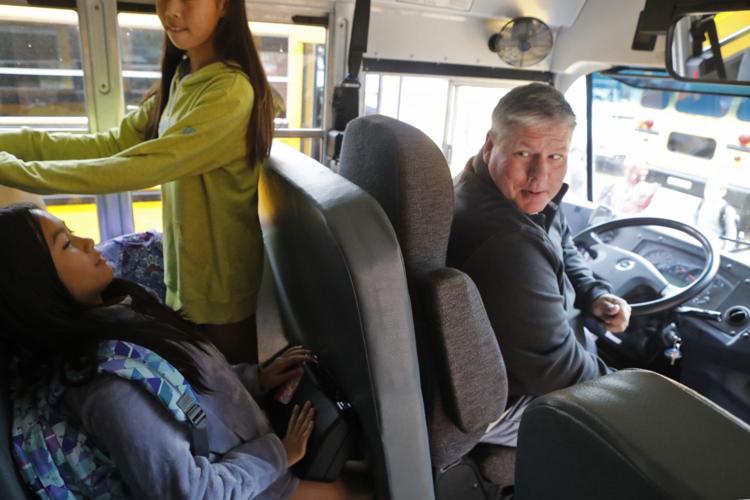 School bus drivers needed in the St. Louis area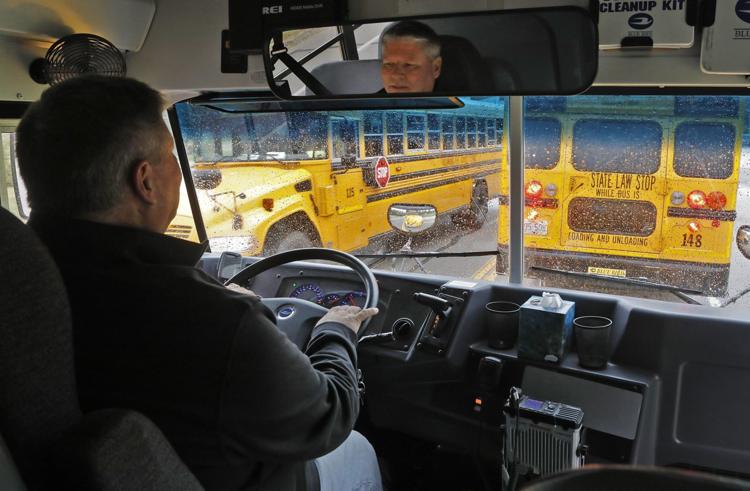 School bus drivers needed in the St. Louis area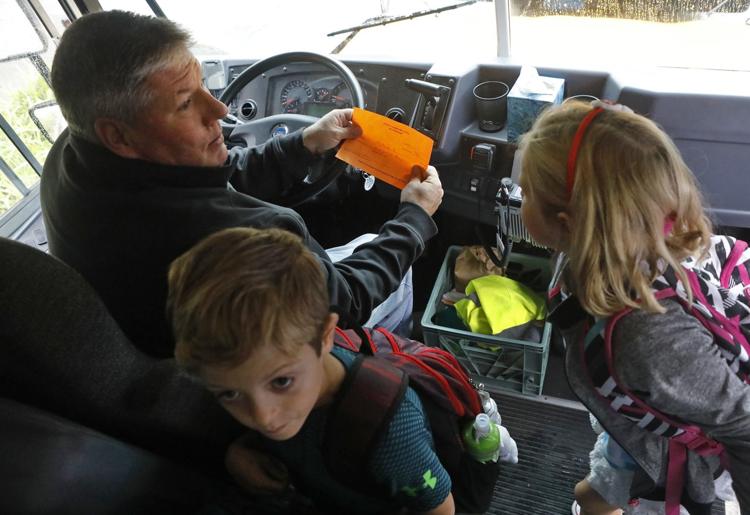 School bus drivers needed in the St. Louis area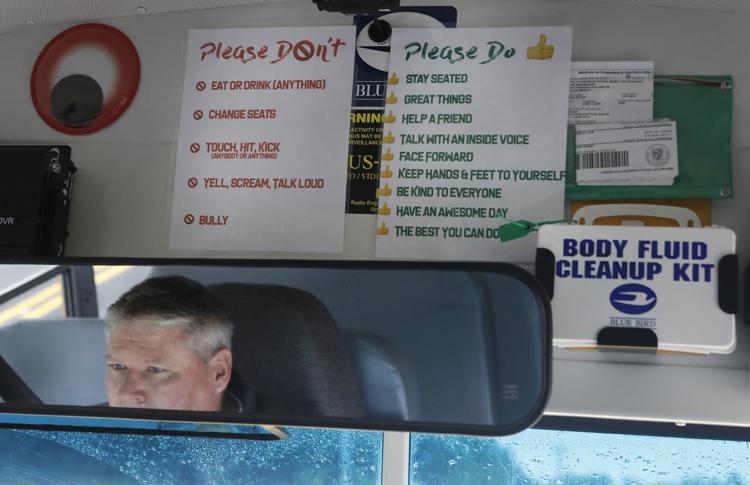 School bus drivers needed in the St. Louis area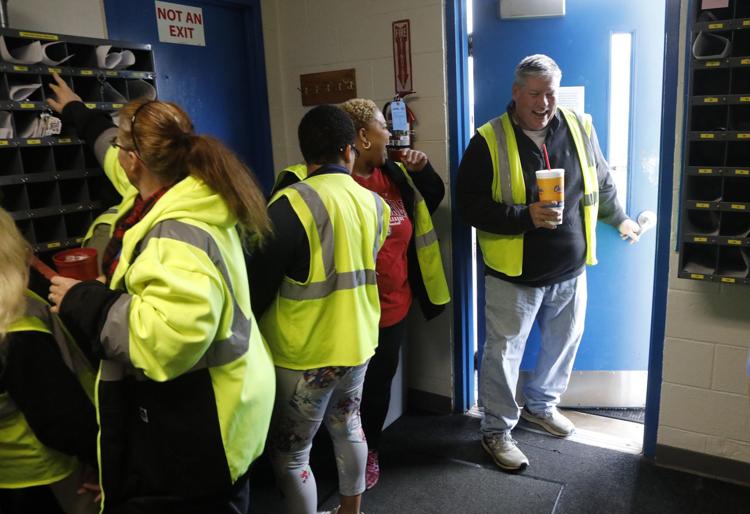 School bus drivers needed in the St. Louis area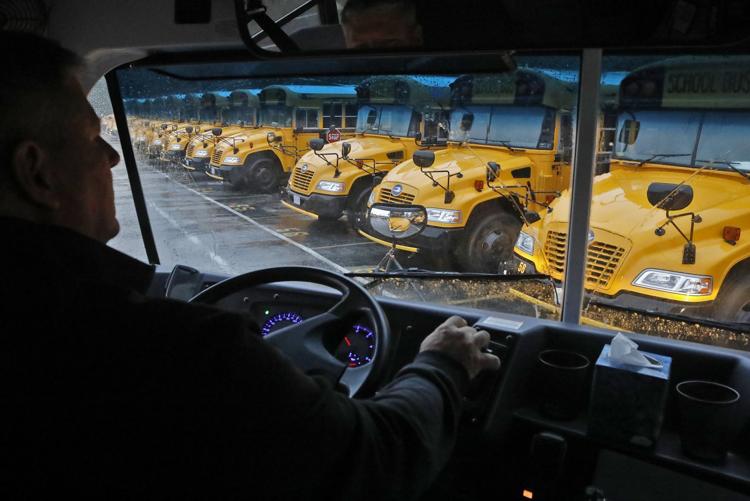 School bus drivers needed in the St. Louis area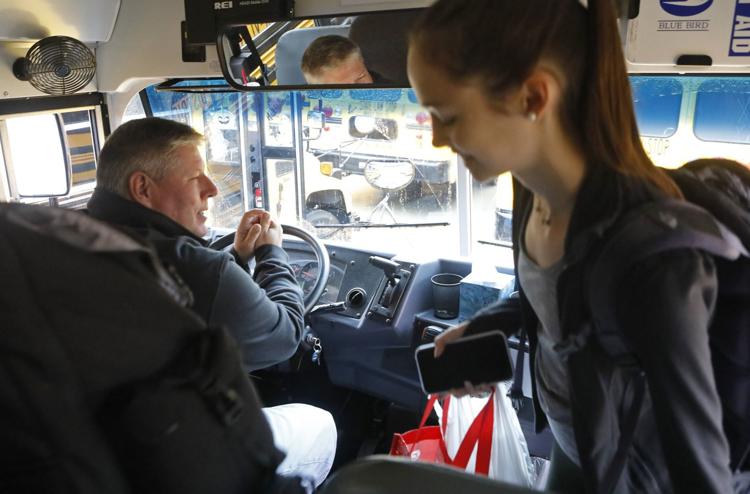 School bus drivers needed in the St. Louis area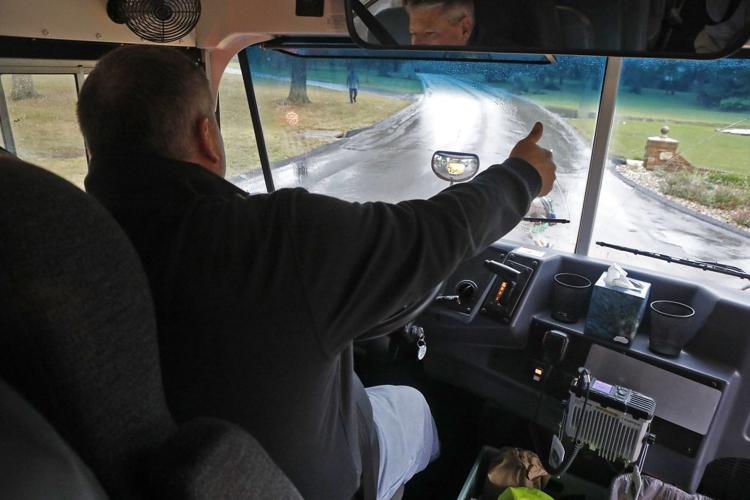 School bus drivers needed in the St. Louis area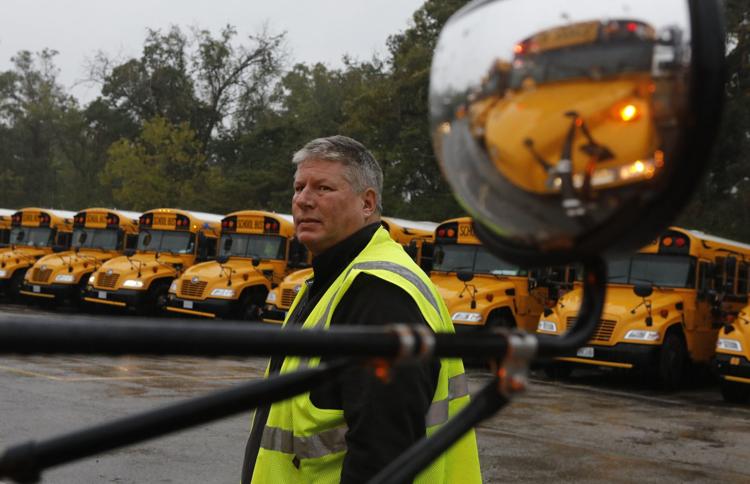 School bus drivers needed in the St. Louis area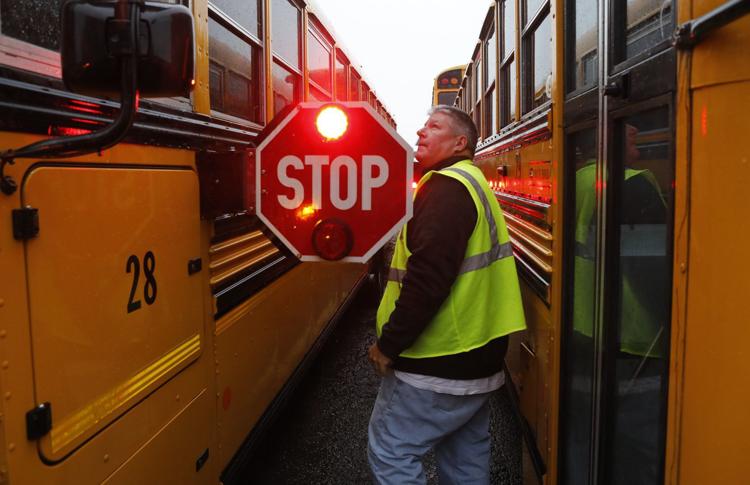 School bus drivers needed in the St. Louis area