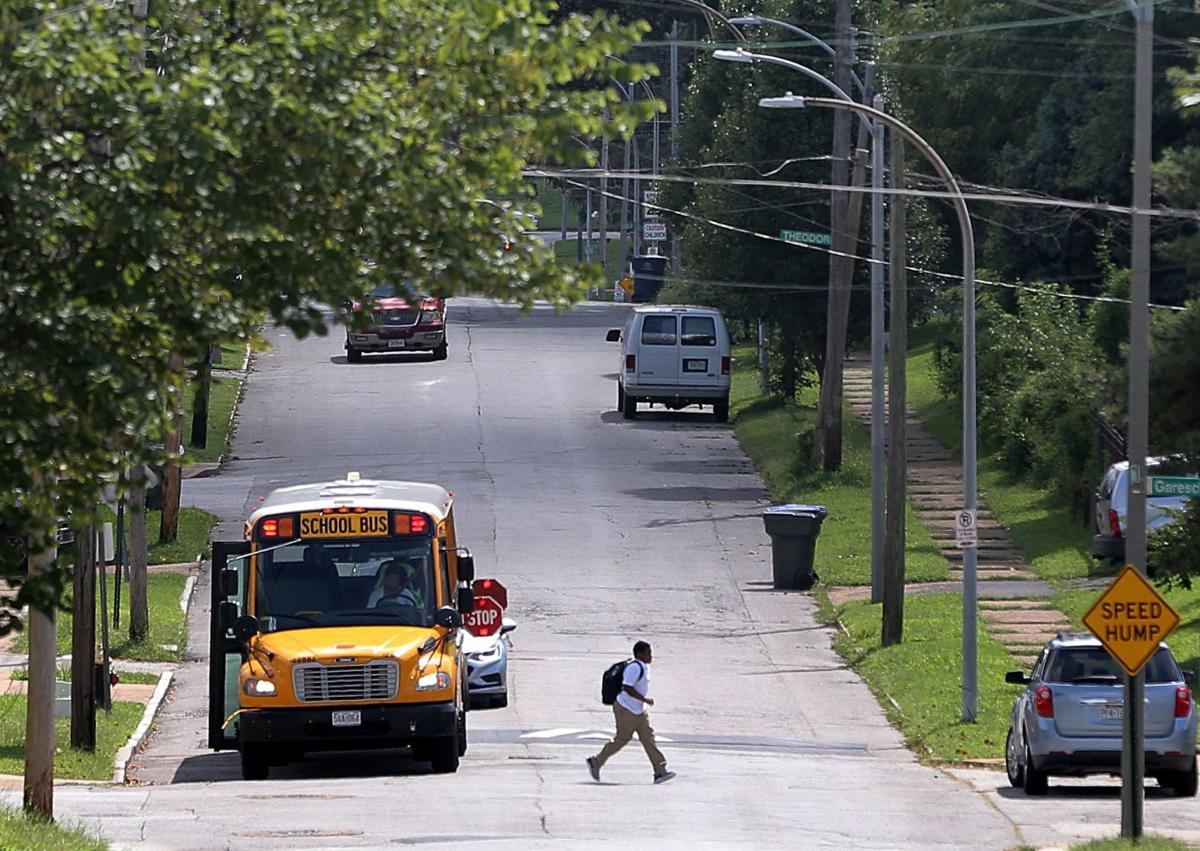 ST. LOUIS — The number of students enrolled in St. Louis Public Schools has fallen below 20,000 for the first time, as district leaders prepare for another round of school closures this spring.
The city school district now enrolls 19,801 full-time students in kindergarten through 12th grade, according to data released Thursday by the Missouri Department of Elementary and Secondary Education.
Before 2011, St. Louis was the largest school district in the state. It is now fourth-largest, behind Springfield, Rockwood and North Kansas City. When preschool students are included, St. Louis is second-largest in the state, behind Springfield, with 21,848 students.
Any St. Louis school with fewer than 200 students — or about two dozen of the district's 68 buildings — could be under consideration for closure this spring, according to a district spokeswoman.
The smallest enrollments include Farragut Elementary in the Greater Ville neighborhood with 115 students, Dunbar Elementary in JeffVanderLou with 119 students and Peabody Elementary in Peabody Darst Webbe with 137 students.
Because of their small size, the schools are among the highest in the district for federal, state and local funding per student, with an average of $18,800 annually, according to the state education department.
One middle school and two high schools also fall below 200 students — Fanning Middle in Tower Grove South, and Northwest Academy of Law in Walnut Park East and Nottingham Community Access and Job Training High in St. Louis Hills.
Sumner High in the Ville neighborhood, which has fought off earlier threats of closure, had 274 students enroll this fall, according to the state's data.
The process of closing school buildings is expected to start with town hall meetings in the coming months. Kelvin Adams, in his 12th year as the district's superintendent, has previously said he wanted to hold off on school closure discussions until after the district transitioned from a state-appointed board to an elected school board. That happened last summer.
The district's student population peaked at 115,543 in 1967 and has steadily declined since. The last major round of school closures was in 2010, when the district went from 86 to 75 buildings.
About 20 vacant buildings are on the district's surplus properties list, down from about 30 in 2015. Some have been sold and converted to lofts, while a few have been turned over to charter schools. Charters receive public funds but are privately operated.
In 2009, the district lifted a deed restriction prohibiting the sale of its buildings to charter schools, but the transactions remain rare. The district sold its Gardenville School to Gateway Science Academy in 2011, and it leases two buildings to KIPP charter schools.
TABLE: St. Louis Public Schools with fewer than 200 students enrolled
| School | K-12 enrollment |
| --- | --- |
| HENRY ELEM. | 199 |
| HODGEN ELEM. | 198 |
| FANNING MIDDLE COMMUNITY ED. | 196 |
| NORTHWEST HIGH | 193 |
| LACLEDE ELEM. | 188 |
| ASHLAND ELEM. AND BR. | 186 |
| MERAMEC ELEM. | 179 |
| WALBRIDGE ELEM. COMMUNITY ED. | 178 |
| HUMBOLDT ACAD OF HIGHER LRNING | 176 |
| COLUMBIA ELEM. COMM. ED. CTR. | 175 |
| HICKEY ELEM. | 176 |
| FORD ELEM. COMM. ED. | 166 |
| GEORGE WASHINGTON CARVER ELEM | 166 |
| FROEBEL ELEM. | 166 |
| BRYAN HILL ELEM. | 152 |
| SHENANDOAH ELEM. | 145 |
| JEFFERSON ELEM. | 139 |
| PEABODY ELEM. | 137 |
| CLAY ELEM. | 132 |
| NOTTINGHAM HIGH | 122 |
| DUNBAR AND BR. | 119 |
| FARRAGUT ELEM. | 115 |
Since charter schools first opened in St. Louis in 2000, they have grown to enroll about 12,000 students across 30 buildings, with at least two more that have filed applications to open in 2021.
Charter advocates say the schools have opened up choices for families who want to live in the city, rather than pulling students from the district.
"The decline in SLPS enrollment has more to do with families leaving the school district and leaving the city than going to charter schools," said Doug Thaman, executive director of the Missouri Charter Public School Association.
The Wentzville School District remains the fastest-growing in the state, closing in on 17,000 students and joining the top 10 in the state this year.
Other St. Louis-area districts among the top 10 largest in Missouri include Fort Zumwalt in St. Charles County and Hazelwood and Parkway in St. Louis County.
Enrollment in the Rockwood School District in west St. Louis County first surpassed St. Louis Public Schools in 2018, according to the state data. This year, Rockwood is the state's second-largest district. A new school, Eureka Elementary, opened this fall with 400 students and room to grow to 600, said Paul Northington, Rockwood's chief financial officer.
The district's 20,715 students attend 29 schools — fewer than half the number of buildings operated by St. Louis Public Schools.