More than a dozen school districts across the St. Louis region will take an extended Thanksgiving break next week in response to high levels of stress among teachers and students.
"They're just experiencing a lot of anxiety, a lot of stress being educated during a pandemic," said Superintendent Jim Wipke of the Ladue School District. "Staff is under incredible pressure, they feel the responsibility of trying to catch kids up in terms of academics."
More than 18 months into the pandemic and its social isolation and political battles, teachers and families called for a break for mental health. What would normally have been a couple of days off around Thanksgiving will now become a full week. The districts are generally treating the two or three extra days like snow days that are built into the calendar and don't have to be made up. In the event of actual snow days, districts now can more readily pivot to online learning.
In addition to Ladue, districts that have added days off around Thanksgiving include Clayton, East St. Louis, Ferguson-Florissant, Gateway Science Academy charter network, Hazelwood, Maplewood-Richmond Heights, Normandy, Orchard Farm, Premier Charter, Riverview Gardens, St. Louis Public Schools and University City.
The added days off have been mostly well received, along with some complaints from parents on social media about the lack of time to plan for travel or child care.
"It gives us all a chance to just pause and breathe. To have a week to relax and refresh," said Lauren Compton, a family and consumer science teacher at Clayton High School.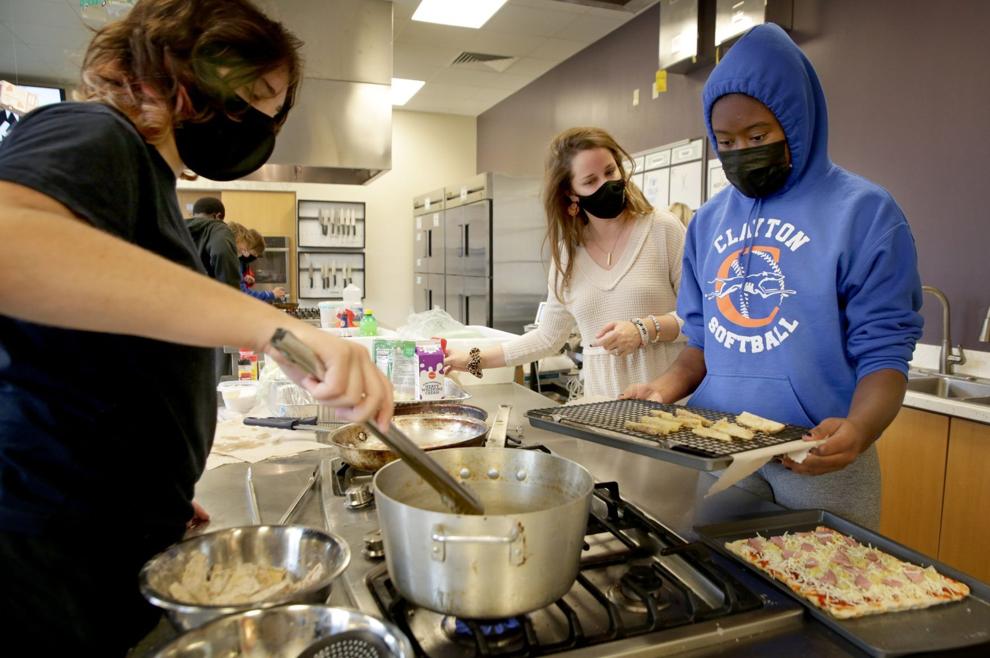 Ladue will provide child care on the off days to about 40 families who requested it, with help from high school students completing required volunteer hours, Wipke said.
Schools also have used federal coronavirus relief dollars to add counselors and mental health services this year. Ladue Horton Watkins High School offered a new class, holistic wellness, that focuses on mindfulness and yoga.
Some school districts are offering financial incentives to boost staff spirit. Teachers in Festus can earn a $750 "mental health stipend" this month for completing two activities from a list that includes displaying an inspirational quote on their desk, sharing a treat with a colleague, creating a playlist of favorite songs or sending an encouraging note to a colleague.
Instead of assigning days off, the Kirkwood School District added two days of leave for full- and part-time staff, one to encourage COVID-19 booster shots and the other for general wellness.
Earlier this month, several school districts including Affton, Ritenour and the Special School District of St. Louis County added Nov. 1 as a holiday, in part as a reprieve from post-Halloween meltdowns. Ritenour Superintendent Chris Kilbride said he hasn't seen stress levels this high in his 22 years in the north St. Louis County district. He cited three main reasons:
• Students and teachers are rebuilding relationships after a year when half the students learned online and many new students moved into the district.
• Teachers feel an increased urgency to address learning gaps caused by disruptions from virtual learning and quarantines.
"If we're being honest with ourselves, we have to admit this is taking a toll on us," Kilbride said. "We have to realize that we're not acting in the best interest of kids without some kind of intervention."
A staffing shortage, particularly among substitute teachers, has contributed to stress levels in schools. Without substitutes, teachers are filling in for each other and losing their preparation periods. In addition, teachers and bus drivers are helping clean schools after hours in St. Louis Public Schools because of a lack of custodians. Students in the Northwest School District in Jefferson County are working part-time jobs in food service, janitorial and before/after care.
Statewide, most teachers say this year has been "far more or equally stressful" compared to last year, when schools spent significant time in online classes to prevent the spread of the coronavirus, according to a survey from the Missouri State Teachers Association.
"Last year our teachers were really running on adrenaline. They knew it was short-term, and they could do anything for a year," said Darbie Valenti Huff, a professional developer with the association and the 2017 state teacher of the year from St. Joseph. "This year they were looking for a reprieve from the stress, and it hasn't happened."
For students, the added stress, uncertainty and grief of the pandemic led three pediatric health organizations last month to declare a national emergency in children's mental health. Students who are in transition years after moving to middle or high school have been especially stunted in their personal and behavioral growth, school leaders said.
"As we settled into our new normal this school year, we knew it was going to be challenging and it has become clear that we have underestimated the profound impact of the last 17 months, particularly for our younger scholars," said Bonita Jamison, Maplewood-Richmond Heights superintendent, in a letter to the community announcing the extra days off for Thanksgiving week.
"Our students continue to be amazing, and at the same time they continue to have a tremendous amount of social-emotional and academic needs."
Hillary Levin of the Post-Dispatch contributed to this report.
Photos: Yoga at Ladue Horton Watkins High School; cooking with Clayton High consumer science class
School districts aim for healthy bodies, healthy minds
School districts aim for healthy bodies, healthy minds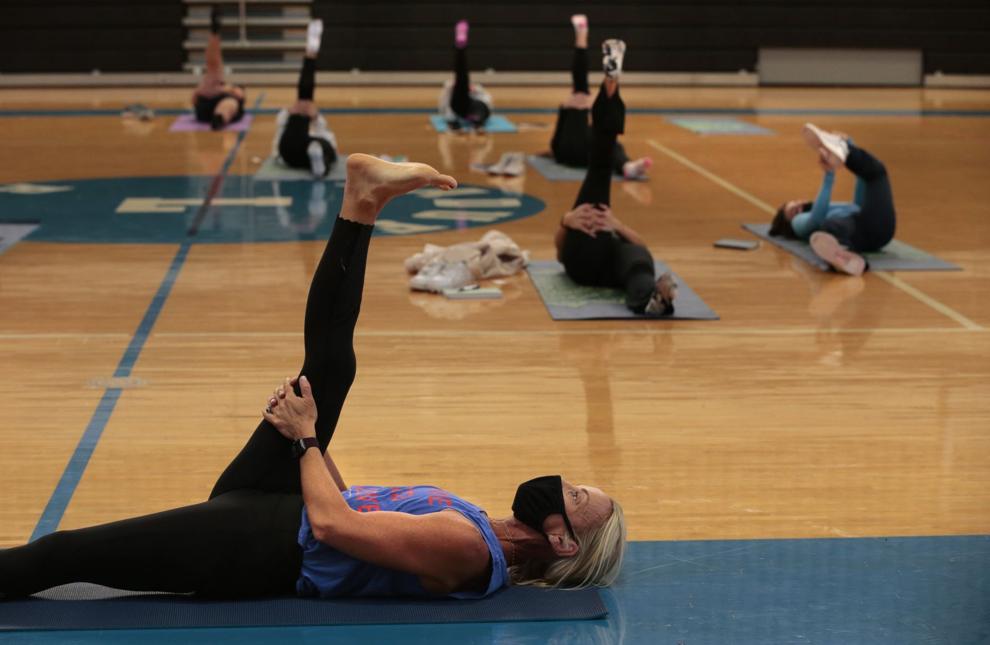 School districts aim for healthy bodies, healthy minds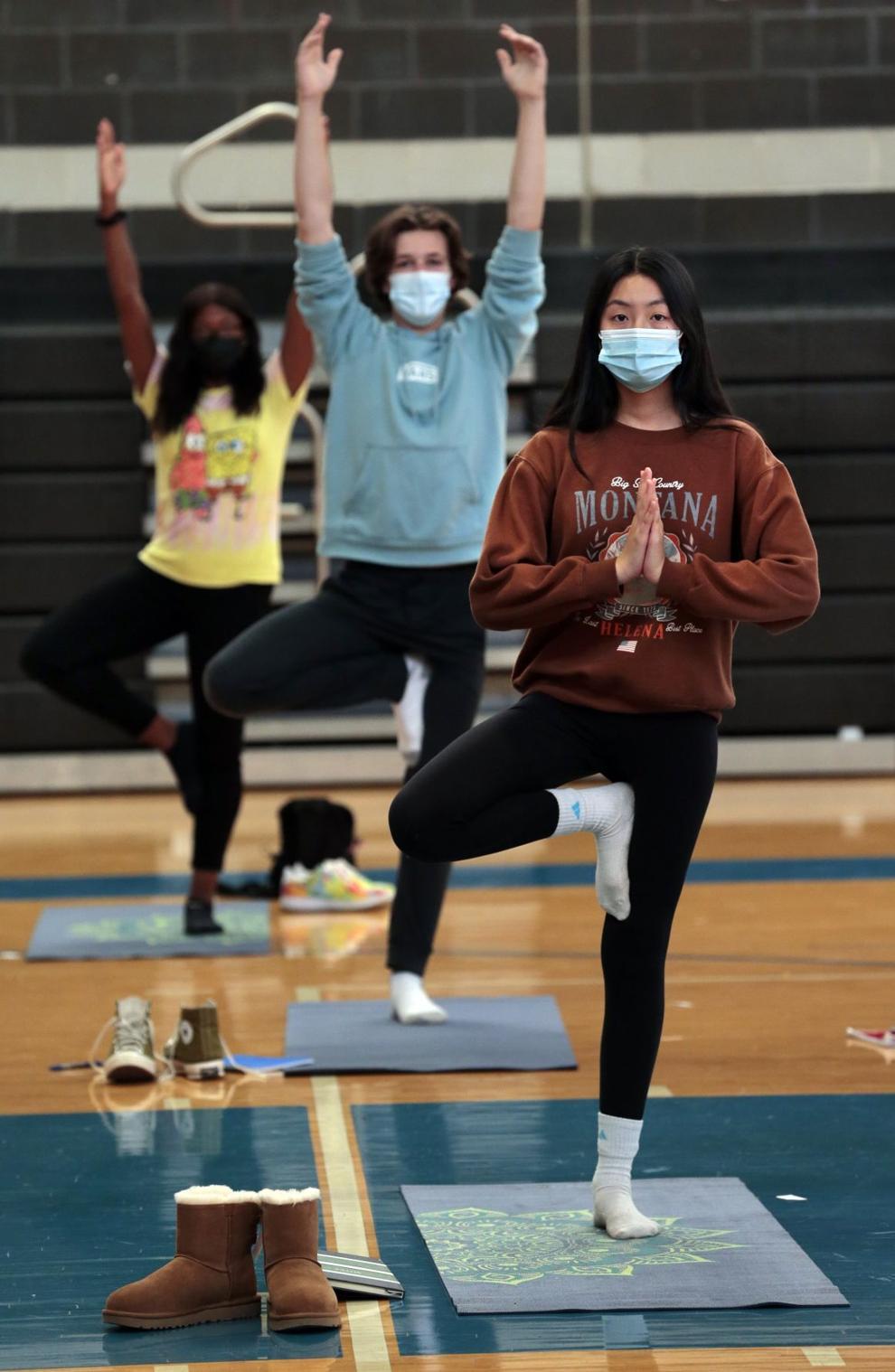 School districts aim for healthy bodies, healthy minds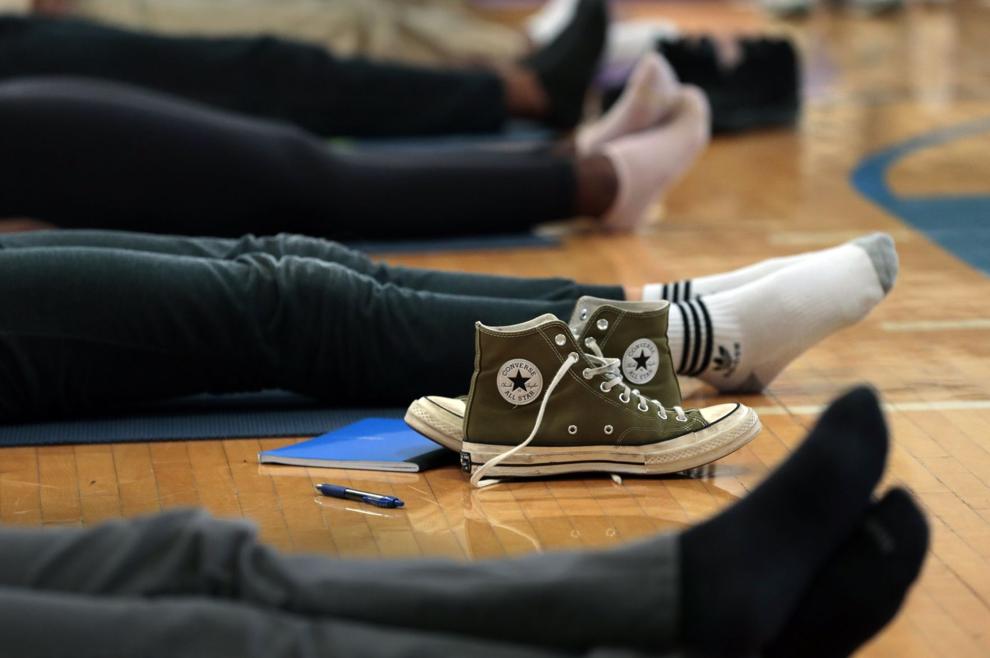 School districts aim for healthy bodies, healthy minds
School districts aim for healthy bodies, healthy minds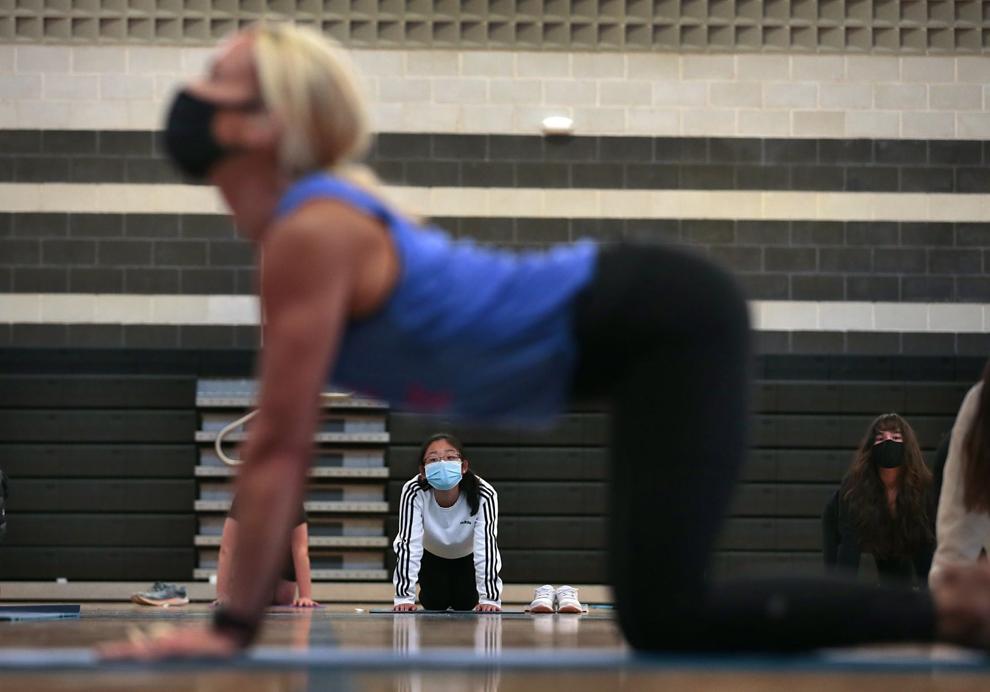 School districts aim for healthy bodies, healthy minds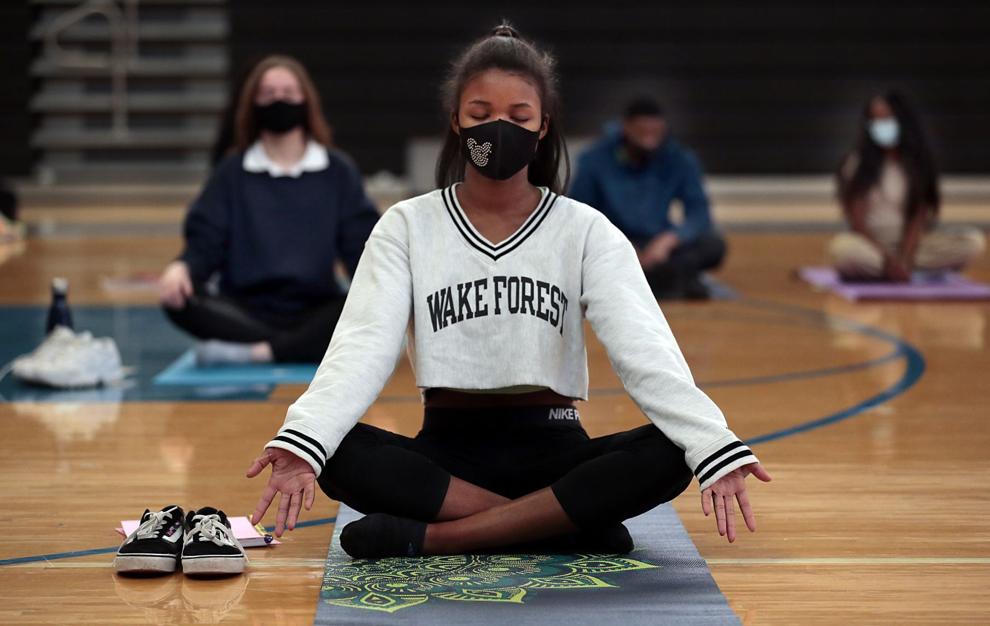 Clayton High School Family Consumer Sciences class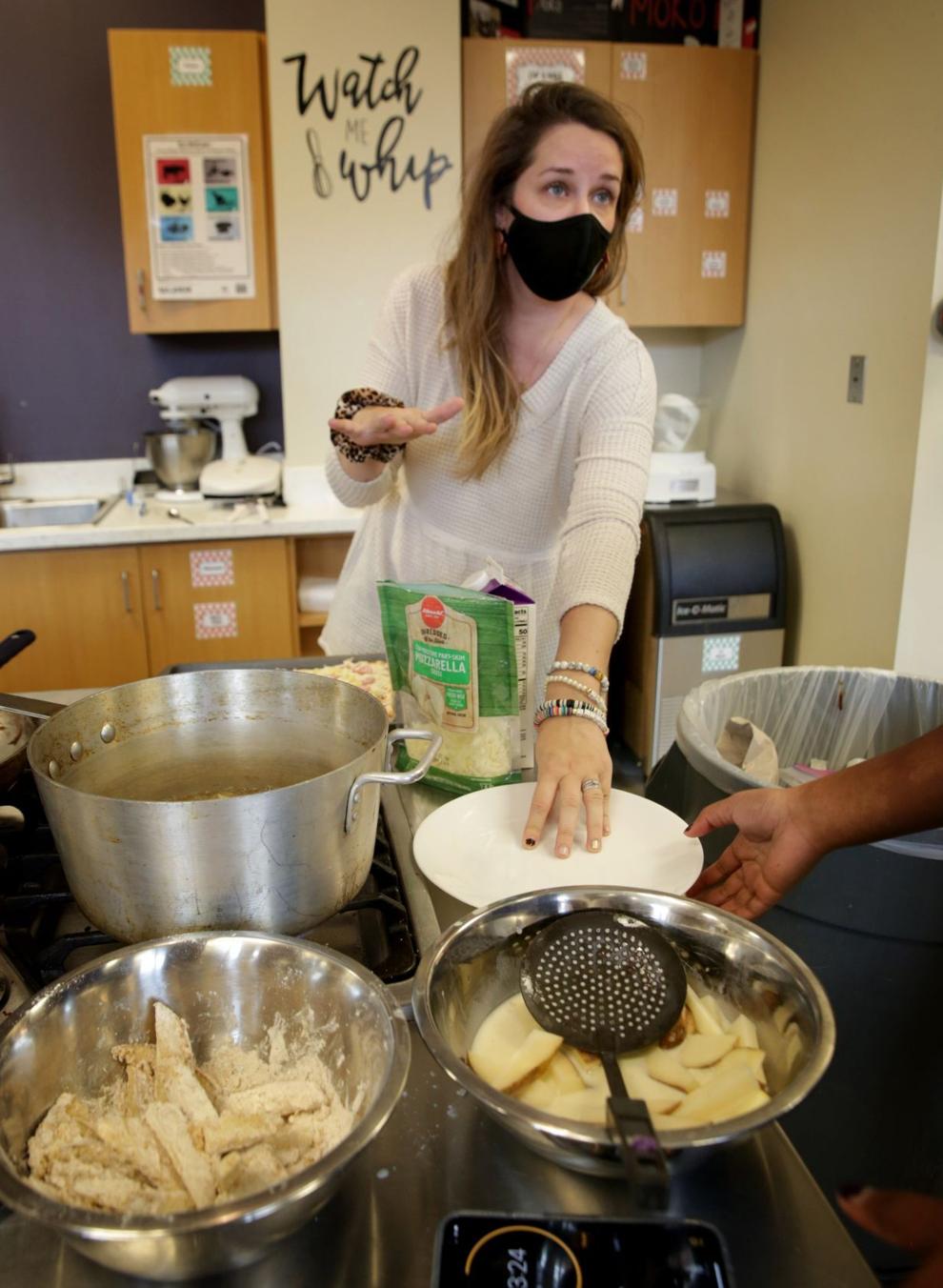 Clayton High School Family Consumer Sciences class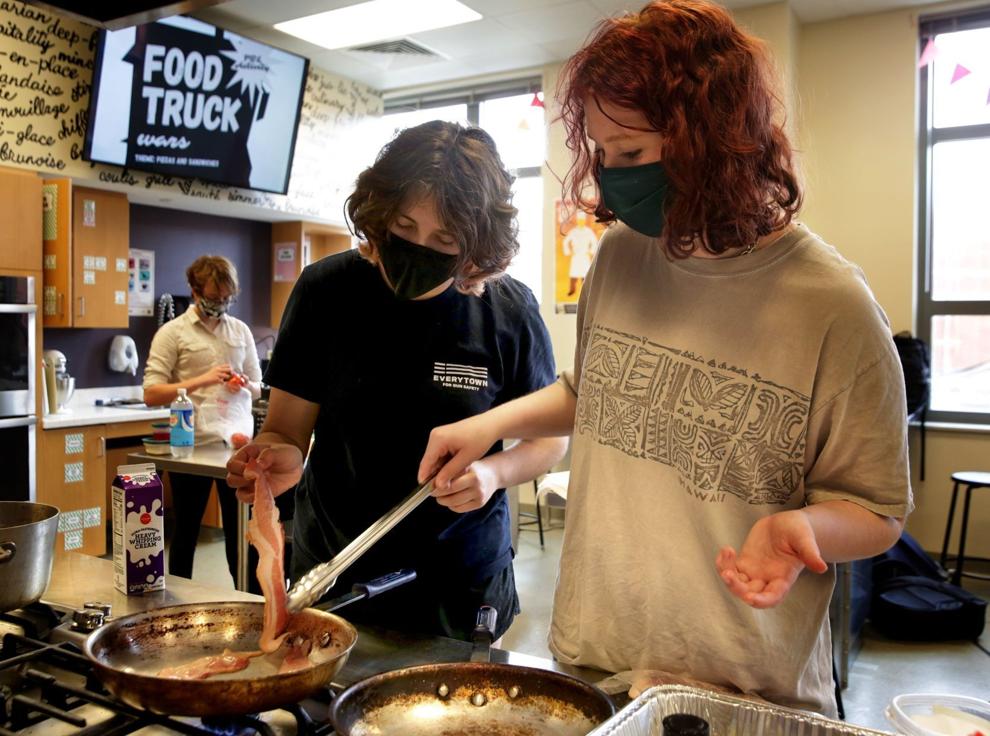 Clayton High School Family Consumer Sciences class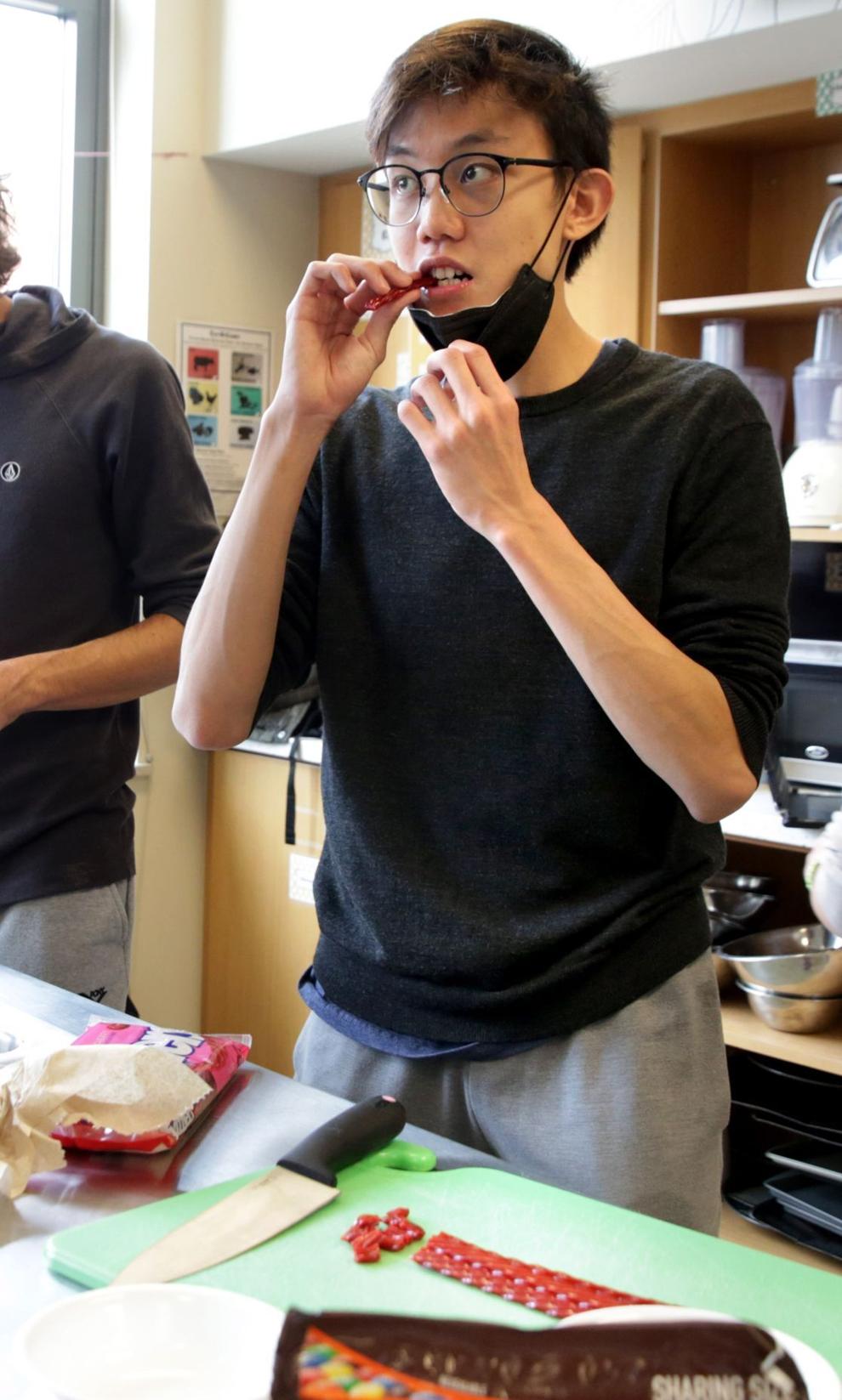 Clayton High School Family Consumer Sciences class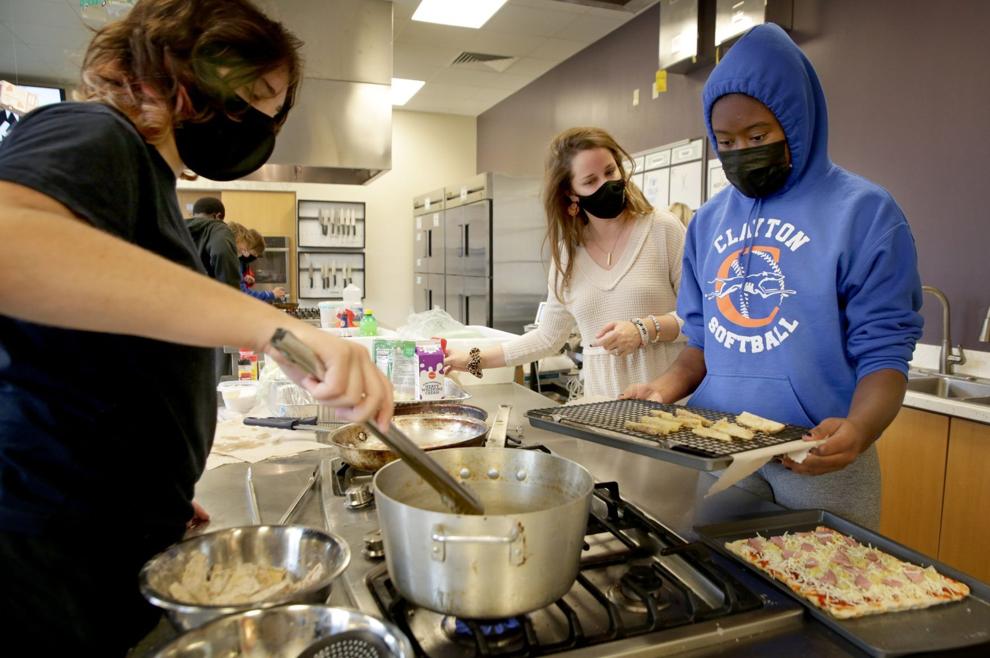 Clayton High School Family Consumer Sciences class