FERGUSON — Students and teachers at Vogt Elementary say they are losing their family, their home and their refuge with the closing of the 90-year-old school.
The word of the day Wednesday was "bittersweet," as the Vogt community said farewell in a school assembly. The Ferguson-Florissant School Board voted last fall on a major restructuring plan that includes the closure of three district schools — Vogt, Airport Elementary in Berkeley and Mark Twain Alternative School in Florissant.
"Even though it's sad, I want you to remember the great times," said Principal Leslie Thomas-Washington, who has led Vogt since 2009. Thomas-Washington will move to principal at Combs Elementary in Florissant next fall.
Vogt opened in 1930 as a high school with 220 students. The two-story brick building at 200 Church Street near City Hall was named for Ferguson businessman John M. Vogt, a long-serving school board member.
Last year, the sixth grade class of 1961 donated seven computers to Vogt after visiting the school during their McCluer High School 50th reunion.
"This is the only school I've been to and I think it's the best school. I really will miss it," said Breanna Buggs, 9, who will start fifth grade at Berkeley Elementary in the fall.
Superintendent Joseph Davis acknowledged the sacrifices of parents, teachers and students at a community meeting Tuesday at McCluer High School but said every change was calculated to improve the students' education. The future of north St. Louis County depends on it, he said.
"Without a good quality school district, there is no economic development," Davis said. "We bought a house in Ferguson. We believe strongly in it."
Declining population in the nine North County municipalities the district serves left its 25 schools with about 4,000 empty desks, forcing the School Board to come up with a consolidation plan. Vogt dropped from 340 students in 2000 to fewer than 250 this year. Airport Elementary's enrollment also fell below 250. The city of Berkeley sued the school district in February in an attempt to block the closures, claiming violation of federal civil rights laws.
Most elementary schools will convert to host prekindergarten through second grade or third through fifth grade classrooms. Sixth grade centers will open on adjoining middle school campuses. McCluer South-Berkeley High School in Ferguson will become a magnet academy for science and the arts, meaning some students will have to transfer to McCluer or McCluer North high schools.
"These schools have been rivals, and now they're stacking them all together," said Navita Ivy, parent of a McCluer North student. "What are the plans to work through that?"
The Vogt school building will house district offices for student services, early education and the Parents as Teachers program. School officials have not decided what to do with the shuttered Airport building, a district spokesman said.
Most of the district's cost savings in the restructuring will come from salaries. Although there were no layoffs, some staff members decided to retire rather than transfer schools. Also, the one-year contracts of about a dozen teachers and administrators were not renewed, a district spokesman said.
At Vogt's final assembly on Wednesday, a slideshow played images of students learning and laughing together. There were pictures of visits from Ferguson police officers and firefighters, plus Fredbird and Louie, the Cardinals' and Blues' team mascots.
Beth Wright, who completed her student teaching at Vogt and stayed for the next 22 years, cried as she reminded the children that they have been taught "love, kindness and compassion" in addition to their academic subjects. She told them they might struggle to make connections with their new teachers and classmates, but that it will happen. Wright will teach second grade at Duchesne Elementary in Florissant in the fall.
If it gets hard at their new schools, Wright told the students, "I want you to think, "What would my teachers at Vogt say?' and know that we love you forever."
Photos: Final day at Vogt Elementary
Vogt Elementary in Ferguson has final day of school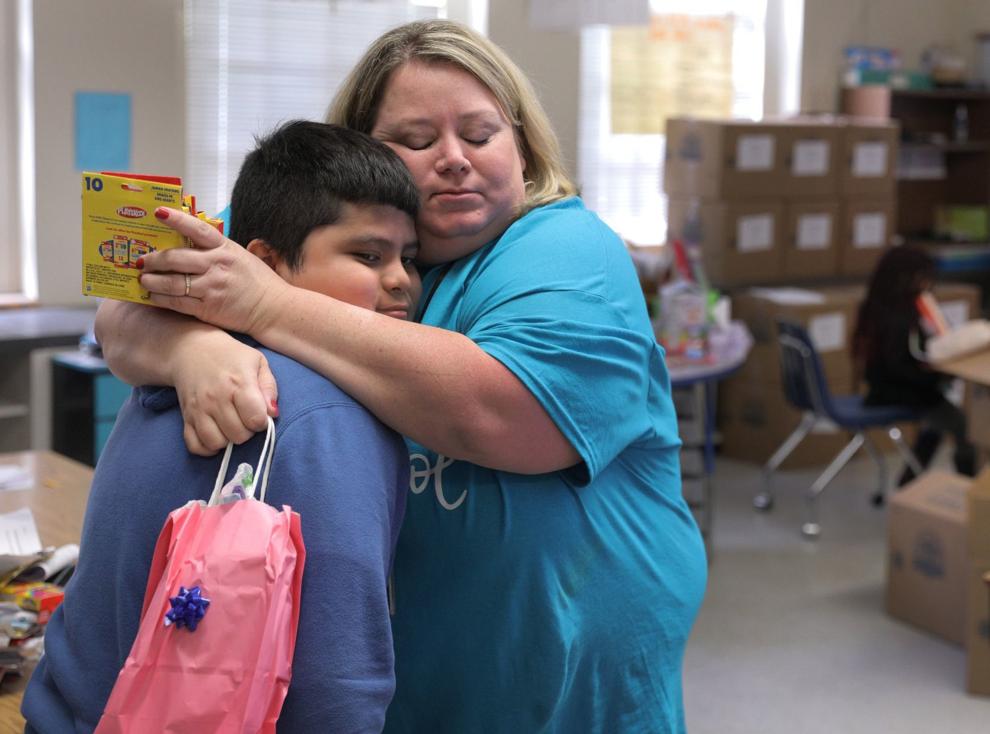 Vogt Elementary in Ferguson has final day of school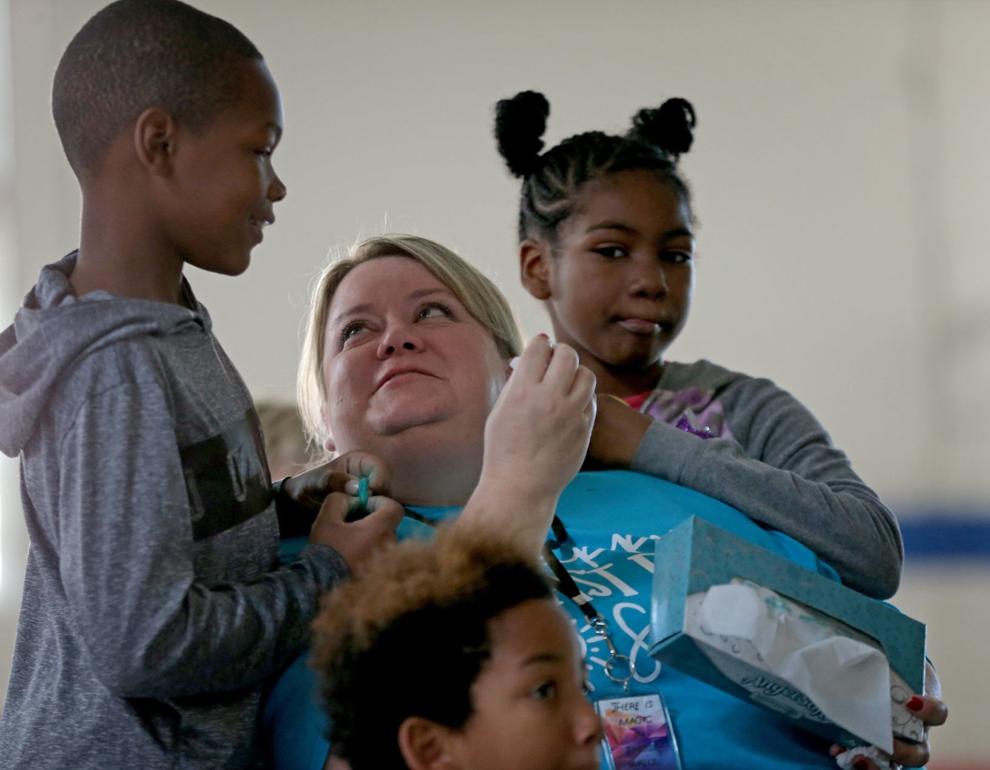 Vogt Elementary in Ferguson has final day of school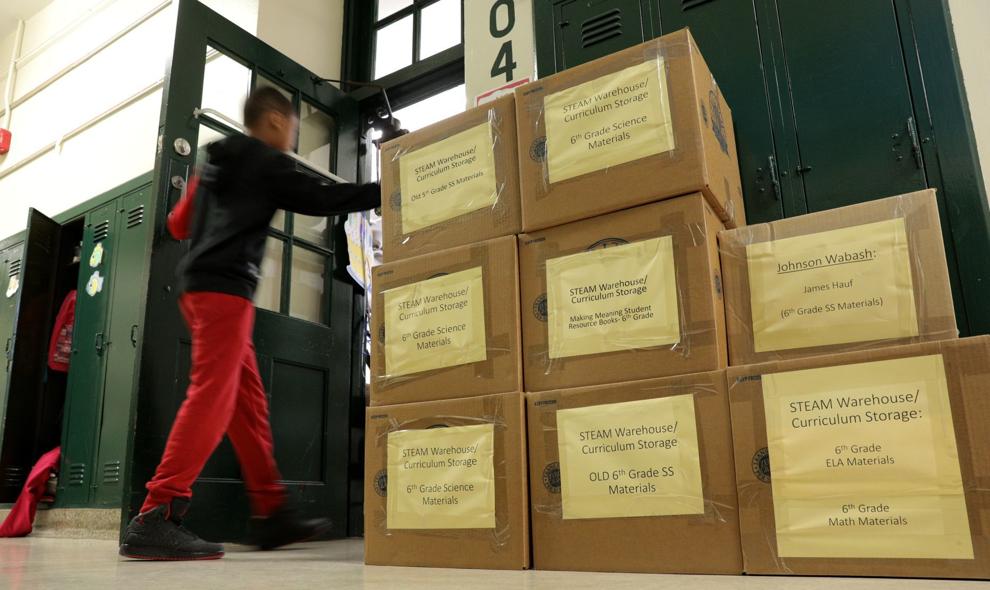 Vogt Elementary in Ferguson has final day of school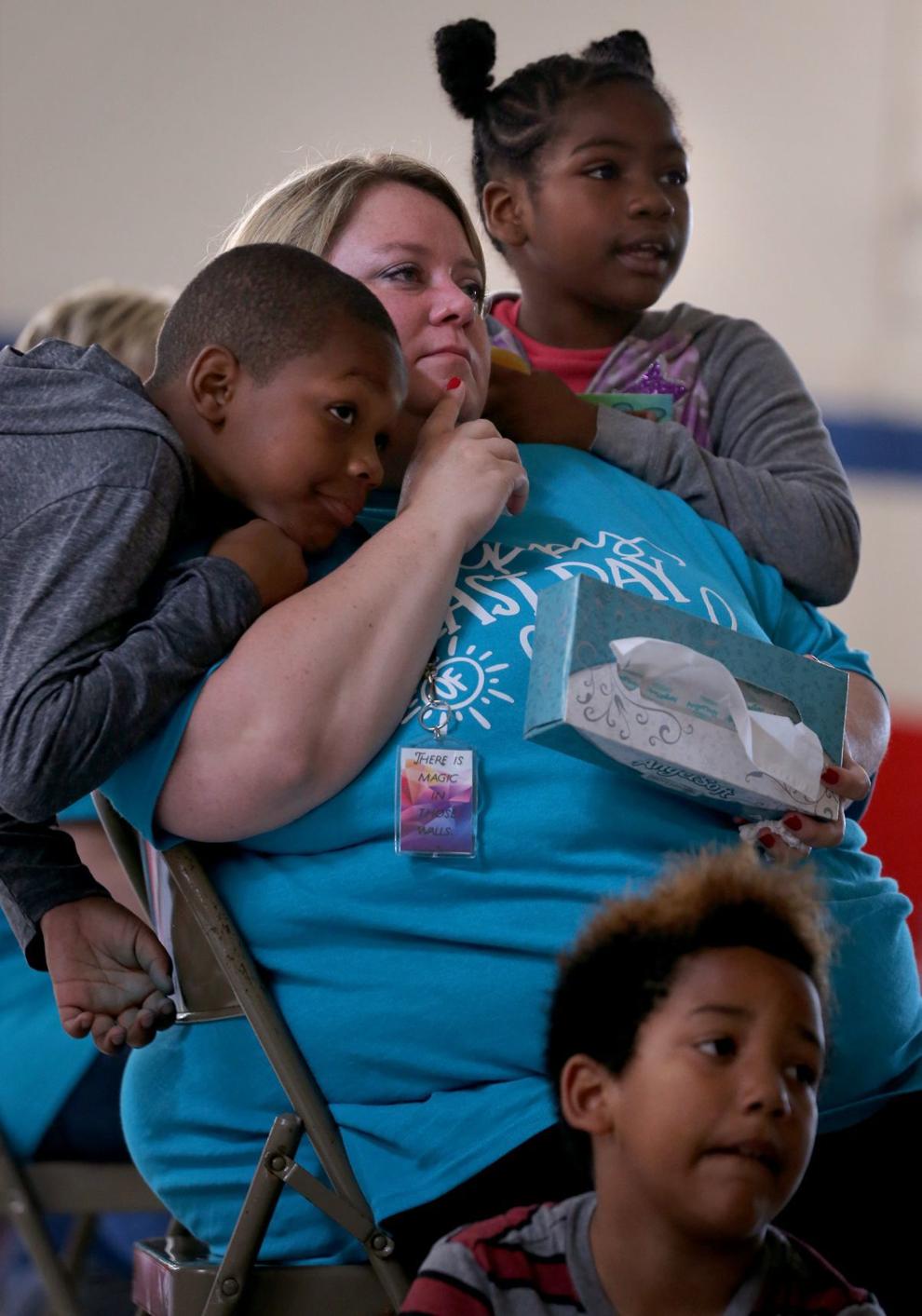 Vogt Elementary in Ferguson has final day of school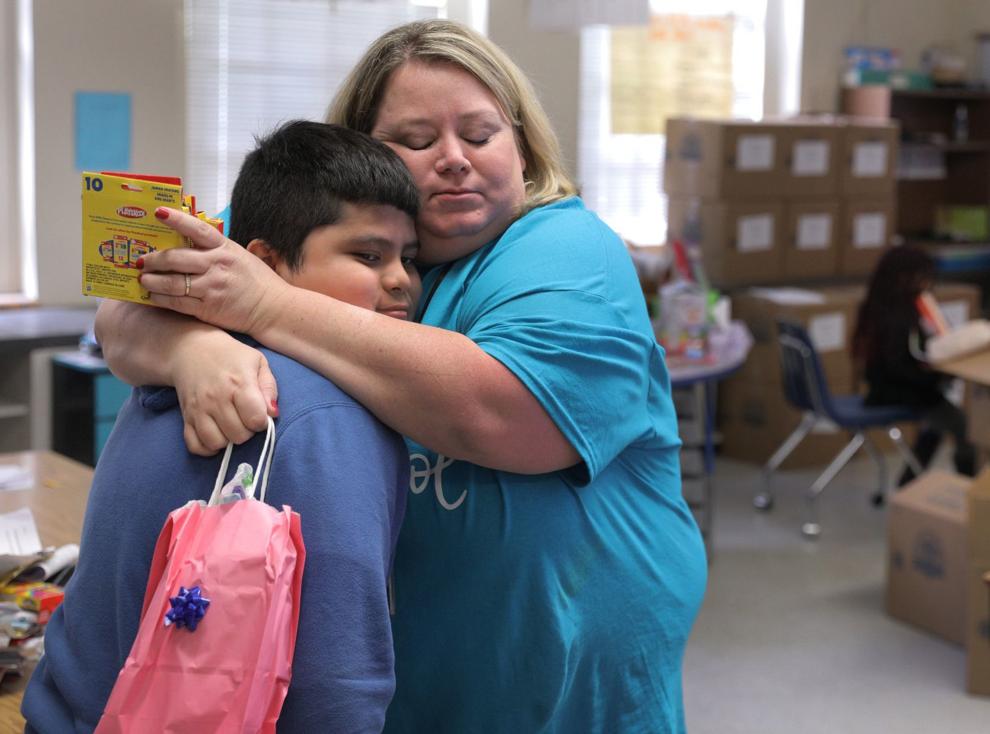 The last day of school at Vogt Elementary in Ferguson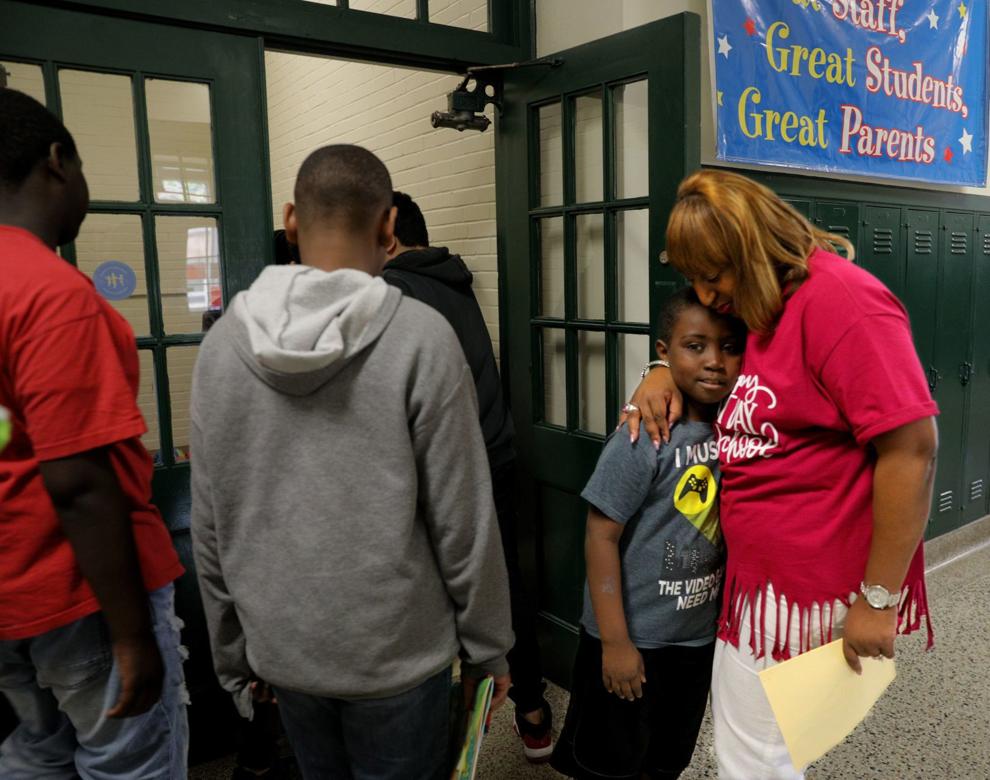 Vogt Elementary in Ferguson has final day of school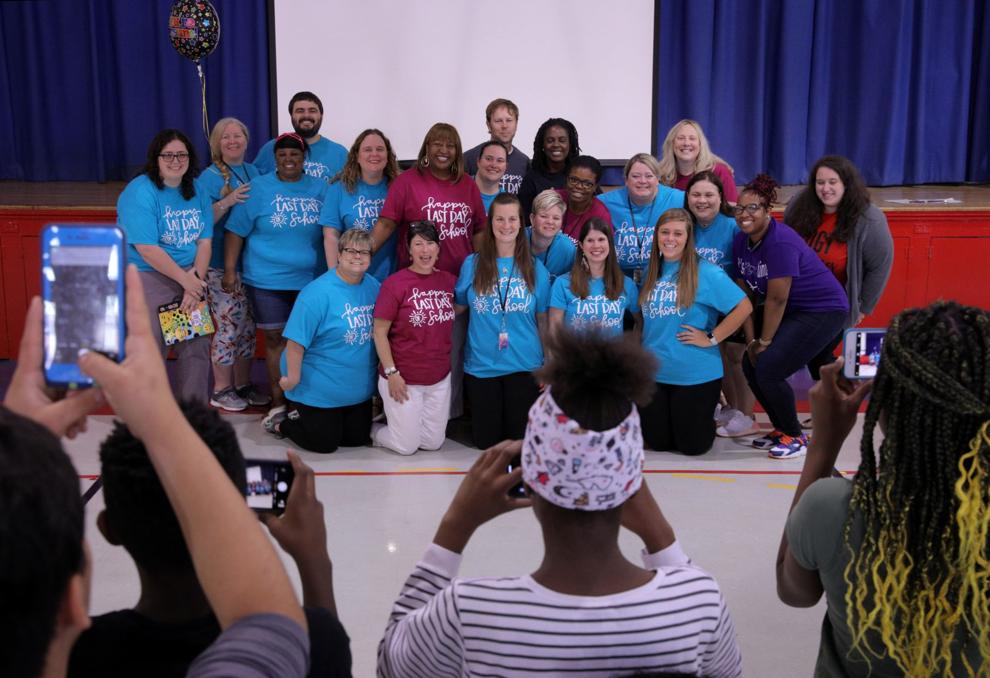 Vogt Elementary in Ferguson has final day of school