WARRENTON — Close to 900 students and teachers are happy to be back in schools here this summer, especially Kinze Dent, 8.
Kinze had to work on her family's cattle farm when Missouri schools shut down in March to prevent the spread of the coronavirus. She prefers to work in the air-conditioned classroom at Warrior Ridge Elementary School.
"I like the class that I'm in," she said. "I missed my friends and my teacher."
While summer school classes in St. Louis city and county are only offered online this year, Warren County is one of a handful of more rural districts across the state to open its doors in June or July. Schools will open for summer sessions on July 6 in the Meramec Valley district in Pacific and St. Clair in Franklin County, and on July 13 in the Hillsboro district in Jefferson County.
After schools shut down in spring, remote learning proved difficult in Warren County. One in four students had no internet access and the service was spotty for many of the others. Some teachers couldn't attend Zoom meetings or offer livestreaming instruction because of poor coverage at home.
"We know that instruction is most effective in person," said Superintendent Gregg Klinginsmith. "Distance learning for us is very challenging."
Warren County health officials, who have recorded 33 cases of COVID-19 and no deaths, approved the district's reopening plan and are in daily contact with district leaders.
More than one-fourth of the district's 3,000 students signed up for the four-week program — about average for a summer session — in the district where half of students qualify for free or reduced-price lunches, a measure of poverty.
Teachers are repeating the curriculum from the interrupted fourth quarter instead of the typical review and enrichment programs of summer school. Art and music teachers travel to classrooms so kids don't have to move to different rooms, and P.E. classes are mostly held outdoors. Class sizes are set at a maximum of 20, down from 25. The classes don't mingle at recess, and they eat breakfast and lunch in their rooms, not the cafeteria.
At the high school, teachers rotate into classrooms for instruction in different subjects. Masks are optional for students and staff at all levels. Regular hand-washing is encouraged. No field trips are allowed.
Teachers said they are holding more classroom meetings and allowing more down time than a typical school day for students' social-emotional health. Students have taken the changes in stride, they said.
"They're not scared. We're still reading, we're still socializing. They've all adapted really well," said Danielle Smith, a third grade teacher at Warrior Ridge. "I think being in school face-to-face is where it's meant to be for mental health."
Cara O'Neal, who teaches second grade at Daniel Boone Elementary, said she got choked up seeing the buses pull in and the kids pile out on the first day of summer school.
"It was such an abrupt ending (in March) and we didn't have the end-of-year closure," O'Neal said.
The summer session will run for two weeks and then take two weeks off to watch for any uptick in COVID-19 cases in the county. The plan is to hold another two-and-a-half week session after the break. The fall semester is scheduled to start Aug. 25, the same week as most schools around the region.
While no outbreaks have been linked to schools reopening, school and health officials will be checking the numbers closely, in part to help guide decisions for the fall. Joplin schools, which opened June 1, are situated in counties with the highest increases in the last seven days — from 104 to 186 illnesses in Newton County and from 127 to 221 in Jasper.
If a student or staff member develops COVID-19, schools will close for three to five days to conduct contact tracing and cleaning, according to districts' reopening plans.
Warren County parents, teachers and students said they hoped the safety measures are effective in keeping school buildings open after months away.
"I thought I was going to be excited to not go to school, but then I got so bored," said Dillon Richardson, 9.
Summer school in session at Warrior Ridge Elementary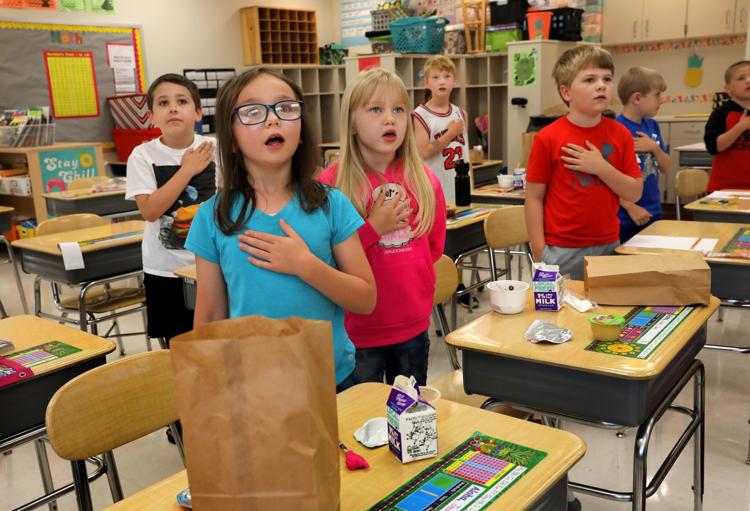 Summer school in session at Warrior Ridge Elementary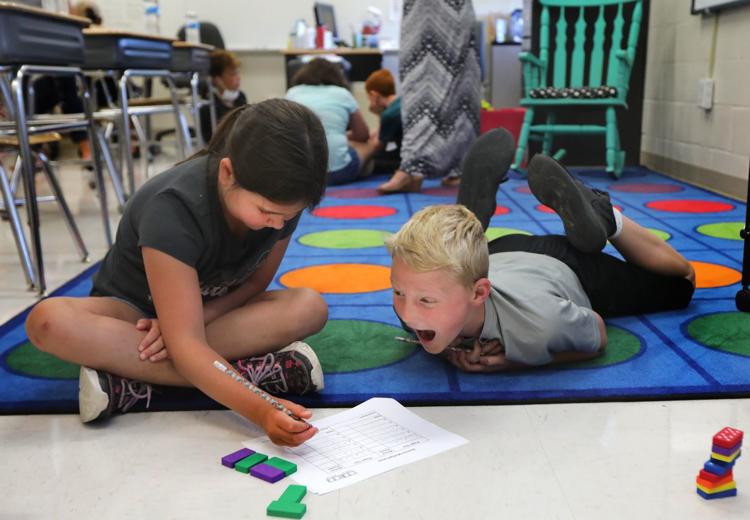 Summer school in session at Warrior Ridge Elementary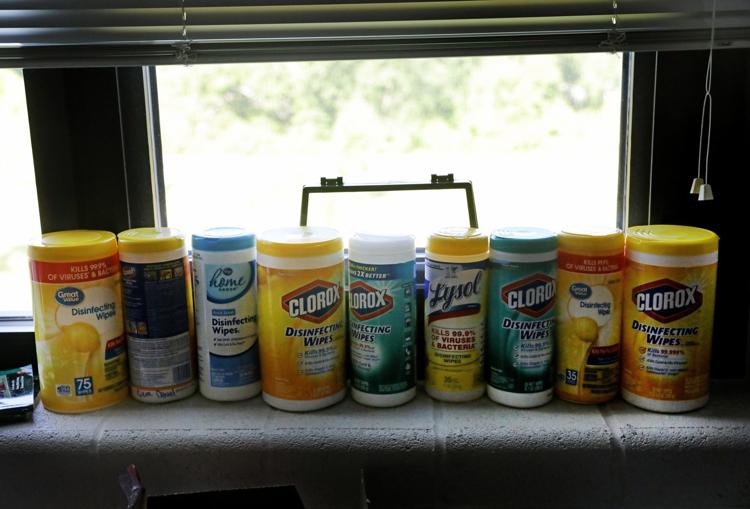 Summer school in session at Warrior Ridge Elementary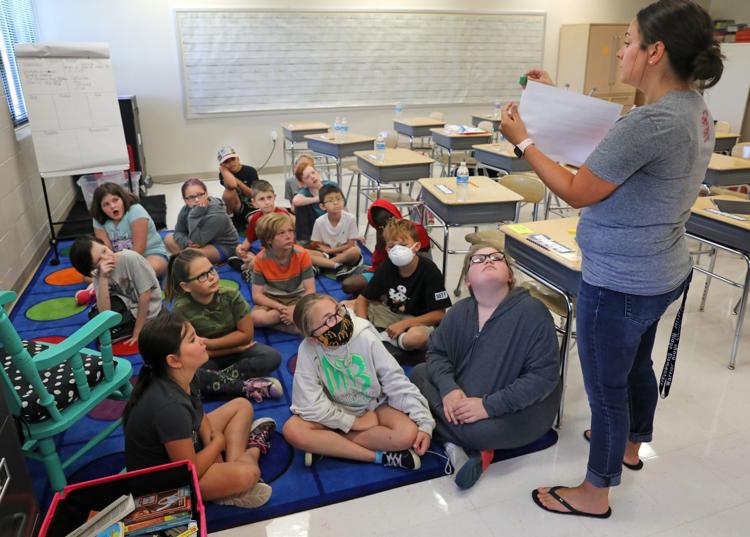 Summer school in session at Warrior Ridge Elementary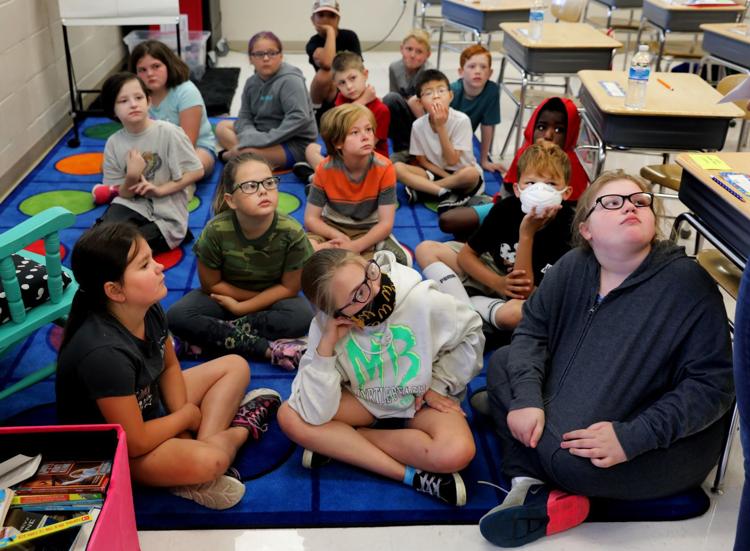 Summer school in session at Warrior Ridge Elementary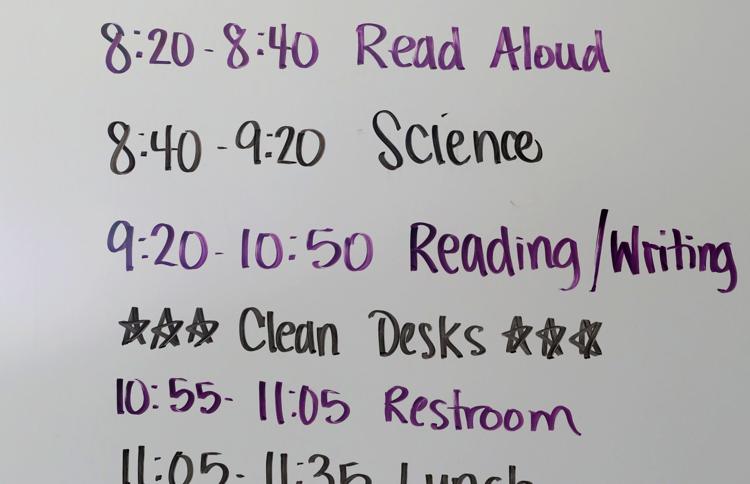 Summer school in session at Warrior Ridge Elementary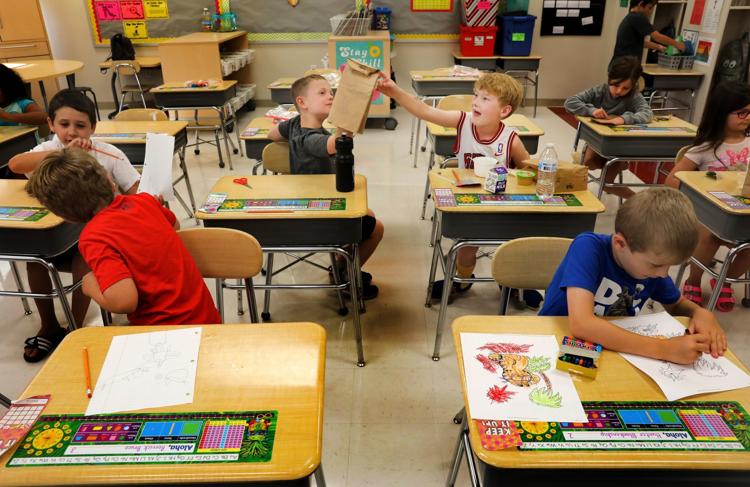 Summer school in session at Warrior Ridge Elementary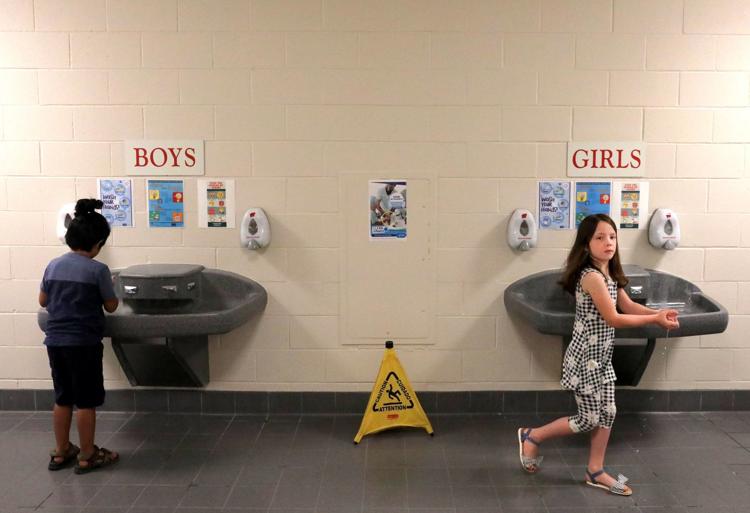 Concerned about COVID-19?
Sign up now to get the most recent coronavirus headlines and other important local and national news sent to your email inbox daily.