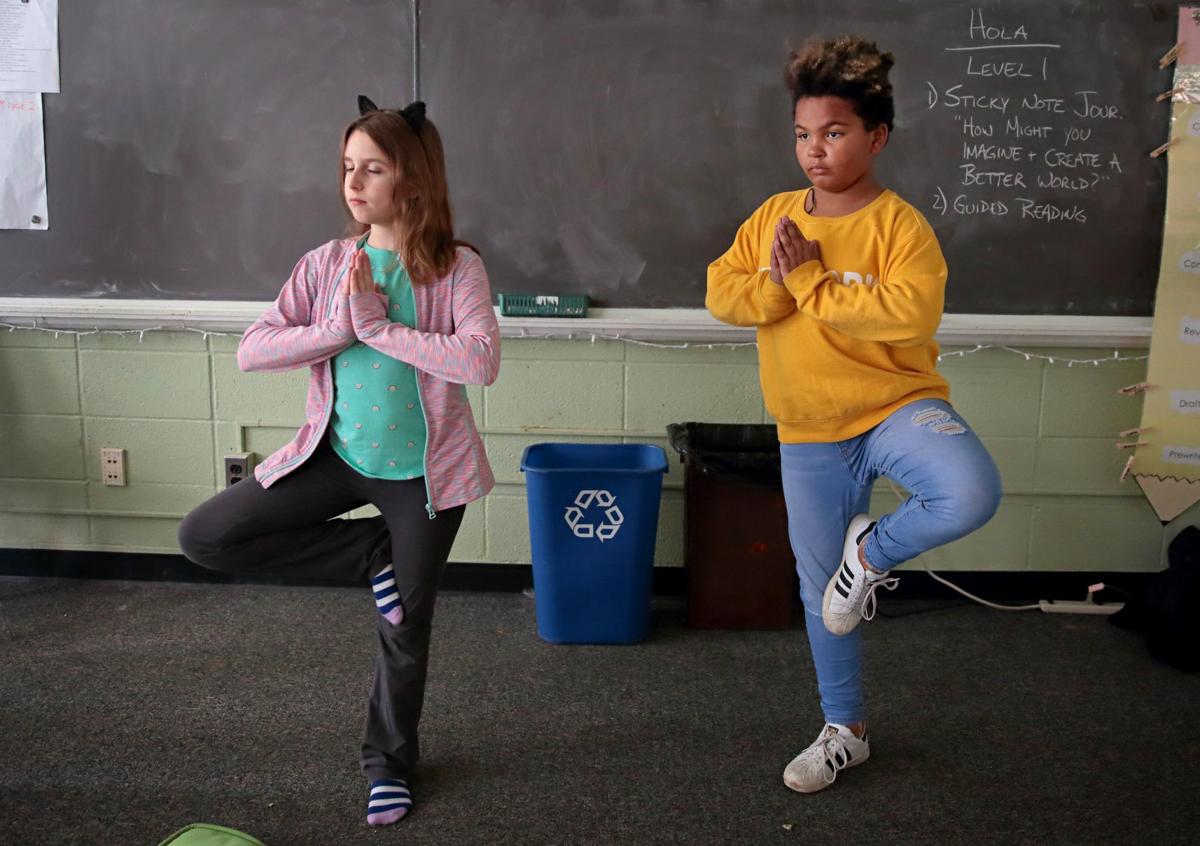 At least $6.5 million has been paid out to five St. Louis charter school operators in coronavirus federal relief funds through the U.S. Small Business Administration, according to the schools' records.
All 35 local charter schools applied for loans through the $660 billion Paycheck Protection Program for small businesses and nonprofits as part of the Coronavirus Aid, Relief, and Economic Security, or CARES, Act. The loans were designed to help pay for workers' salaries for three months during the shutdown and are forgivable if employees keep their jobs and the schools meet other requirements.
Critics charge that charter schools are essentially "double dipping" because they also received CARES Act funds for public schools through the U.S. Department of Education.
The paycheck protection money "was really intended for businesses that couldn't function anymore because of COVID-19, for places like a barber shop," said Carol Burris, executive director of the New York nonprofit Network for Public Education.
Charter schools are publicly funded but privately operated by independent boards. Their state and local funding had not been affected by the pandemic when they applied for the loans in the spring.
The Missouri Charter Public School Association helped the schools apply for the money and also received federal funds for its own five-member staff, according to executive director Doug Thaman.
"These are dollars that the charter schools were eligible to apply for as state-registered nonprofits," Thaman said.
Thaman said charter schools had to take money from operating budgets for internet access and devices when classes moved online in March and without the federal relief would have been at risk of layoffs or defaulting on mortgages.
At least 90 charter schools nationwide have reportedly received more than $60 million through the Paycheck Protection Program, although the figure is thought to be low because the federal government has not released a list of recipients.
Confluence Academies, which runs six charter schools across St. Louis, received more than $4.3 million, according to its board records. Lafayette Prep Academy applied for $555,000. Eagle College Prep, which operates four schools, received $948,280.
Board members of the Soulard School, which converted from a private school in 2019, said it is "in solid financial position" in part because of $207,000 in payroll funds from the federal agency.
City Garden Montessori Charter board members said they are in better shape this year compared to 2019 due to their $492,000 federal loan, which they said would be forgiven.
An additional 20 charter schools in St. Louis, including the KIPP St. Louis network of six schools, did not specify in board meeting notes how much they received.
Leaders at Mary Institute and St. Louis Country Day and John Burroughs schools in Ladue returned millions of dollars from the same program after federal officials said it was not intended for private schools with large endowments.
State Auditor Nicole Galloway on Wednesday released an audit of charter schools, reporting that their sponsors, typically universities, are inconsistent in their oversight and that school board members may not be adequately trained, which can lead to school closures.
About half of the 30-plus charter schools and networks that have opened in St. Louis since 2000 have been shut down for academic or financial failure, including the 400-student Carondelet Leadership Academy this spring.
Concerned about COVID-19?
Sign up now to get the most recent coronavirus headlines and other important local and national news sent to your email inbox daily.