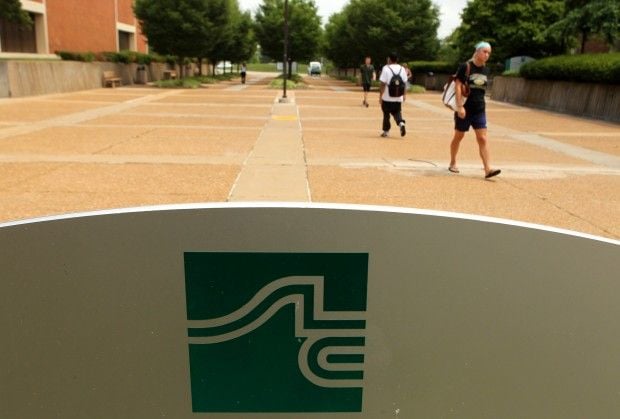 Racist graffiti found Tuesday in a bathroom on the Meramec campus of St. Louis Community College prompted the system's chancellor to write a systemwide email Thursday condemning the act.
"We're certainly sending out messages that racism will not be tolerated," said Chancellor Jeff Pittman Sunday of his decision to send the email. "It does not foster an environment for learning and it certainly is not a good environment for employees."
The graffiti was etched into a bathroom stall in the library of the Meramec Campus in Kirkwood. Pitt-man learned of it the same day and sent the email to the campus community on Thursday, said STLCC spokesman Dan Kimack.
Kimack declined to detail the content of the graffiti beyond describing it as racist.
"This type of vandalism is an attack on us all as we work toward promoting a climate of strong diversity, inclusion, tolerance and trust," Pittman wrote in the email.
Kimack said campus security reviewed video camera footage from the library and elsewhere, but could not identify a suspect. Campus police also contacted both Kirkwood and St. Louis County Police to inquire whether similar types of racist graffiti had been discovered elsewhere.
"We were told there had been no other recent reports," Pittman said.