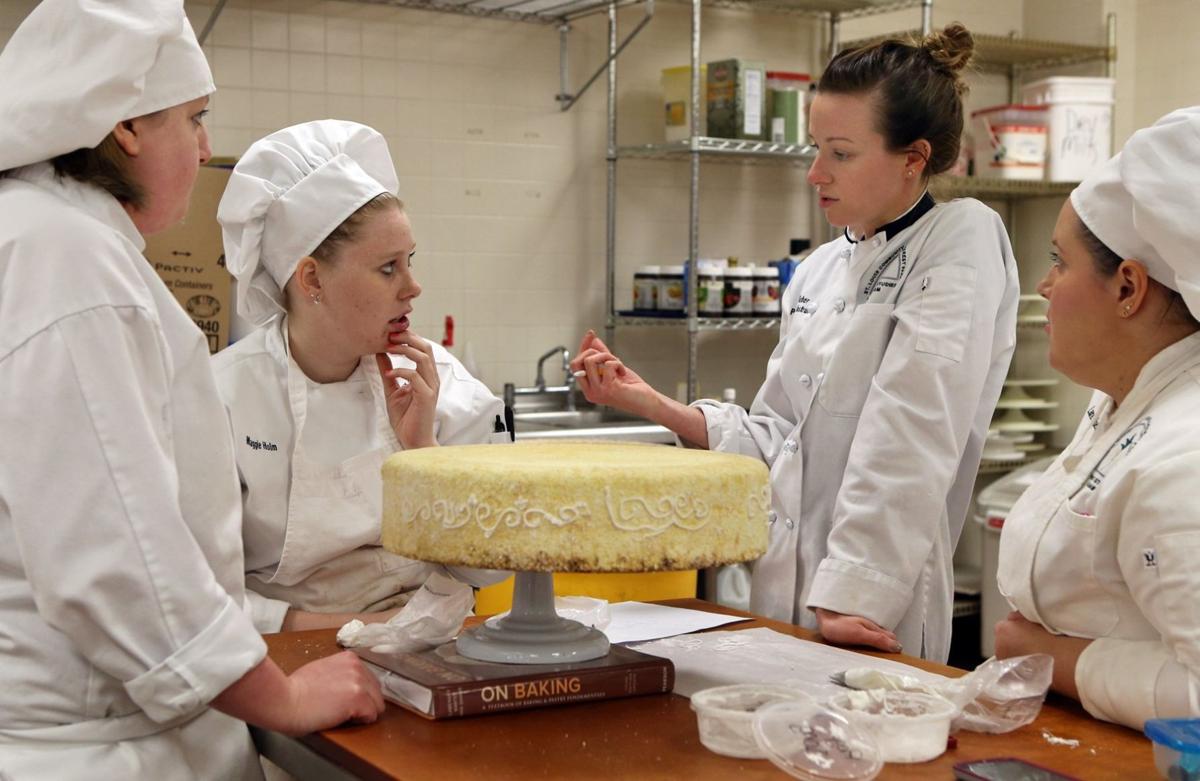 ST. LOUIS • The trend of declining enrollment at community colleges may be coming to a close — at least for the St. Louis region.
As recently as mid-July, the college projected a 16 percent drop in enrollment, representing a few thousand students. A few weeks into the semester, official enrollment numbers show a 1 percent increase in students compared with fall 2015.
St. Louis Community College Chancellor Jeff Pittman said: "I feel that the freefall has been stopped and we're starting to uptick again in enrollment."
The initial 16 percent loss projection jarred administrators into trimming the budget by almost $6 million. At next week's board meeting, Pittman and his crew plan to lobby for adding that money back in now that they're in the clear.
Some of the efforts Pittman cites as reasons for the last-minute boost were in the works well before this summer. On such effort was the first marketing makeover for the community college in almost a decade. That includes an upcoming rollout of a new website for the college, one that Pittman said jokingly "brings the college into the 21st century."
But there was also a shift in how, and how often, students and prospective students are approached by St. Louis Community College.
"Before, we basically sent an acceptance letter and said, 'Come on down,'" Pittman said. Now, before a student is enrolled, they are contacted as many as 10 times, catching up to what market research says is best, Pittman said.
Faculty and staff pitched in for the effort — a third-party call center was hired to help, too — making it more personal for students so they'd have a friendly person when they get to campus. But these calls were also for current students who hadn't finished the steps to enroll for the final semester, finding out why and mediating if need be.
These efforts are new for St. Louis Community College but similar to what Missouri's 11 other community colleges are trying in an attempt to grapple with declining enrollment.
"We say, 'Life gets in the way sometimes,'" Rob Dixon, executive director of the Missouri Community College Association, said. "Community colleges are finding ways to intervene. If you need help paying for gas to get to class, don't let that be the reason you don't come back to college."
There does appear to be an overall uptick statewide in enrollment at community colleges, Dixon said. After more than four years of a decline, Kansas City Metropolitan Community College is also up, he said. Enrollment at Jefferson College stayed flat, and St. Charles Community College is down by almost 2 percent.
"Higher education is a more competitive marketplace now than it's been maybe ever before," Dixon said. "All of this outreach is centered on demonstrating the value that community college provides. It's high-quality education in your backyard at a low price."
Enrollment of students who are taking online-only classes saw a 17 percent increase at St. Louis Community College this fall, something Pittman said they would emphasize moving forward.
"We are starting to look toward the future with new strategies, programming aligning with workforce and community, looking at hybrid and online courses that students say they want," Pittman said. "I feel very good about where we're at right now."