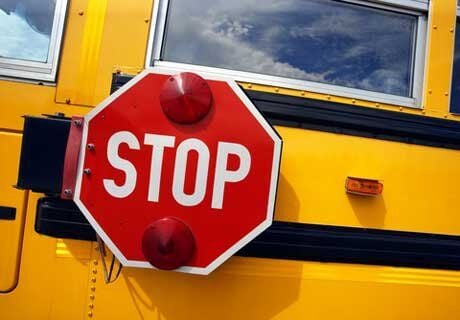 ST. LOUIS • In an effort to keep teachers in the classroom, St. Louis Public Schools is suing at least 32 teachers for leaving before their contracts expired.
In 2015, the school district began requiring non-tenured teachers to agree to pay $3,000, plus 10 percent interest, if they leave the district before the end of their annual teaching contracts. The district says it costs $3,000 to search for and hire a replacement teacher.
This summer, the district filed 32 nearly identical lawsuits against non-tenured teachers who left the district in 2015 or 2016. Many left in July or August of those two years. Teaching contracts usually take effect at the start of every school year, July 1 in Missouri.
The district started suing teachers for breaking the contract provision, called a liquidated damages clause, this year because it hired an additional lawyer, said Patrick Wallace, district spokesman.
An attorney representing about a dozen of those teachers, Emily Perez, contested the lawsuits in court this week, saying that the contracts were not enforceable and that suing for $3,000 was a "fundamentally unfair" punishment for the teachers, all of whom she says suffered in toxic, unsafe and stressful work environments at St. Louis schools.
These educators also worry that their teaching licenses are at risk. Under state law, schools can file a complaint with the state to suspend or revoke a teacher's license for breaking a contract.
Wallace said the district was not currently pursuing that option because the district saw that as an attempt to punish teachers.
"What we're trying to do is find replacements and not be punitive at this point," Wallace said.
Discouraging departures
It is common for schools to require a fine from teachers for leaving before their contracts expire, said Kelli Hopkins, associate executive director for the Missouri School Boards' Association. It's also a practice not limited to Missouri.
Schools impose the fine not just to cover costs incurred in looking for a replacement teacher, but to deter teachers from leaving in the first place, Hopkins said.
"It has been my experience that school districts want these policies because they have had more than one teacher leave very late, and that's when they start thinking, 'This is enough, we need to try to discourage this kind of behavior,' " Hopkins said.
Many, if not most, St. Louis-area school districts allow teachers to quit for specific reasons after signing a contract. Reasons may include a serious illness, military service or transfer of a spouse, case by case. Those districts also reserve the right to pursue legal action — including filing charges with the state to revoke the teacher's license or seeking a monetary judgment — if a staff member breaks a contract.
At least six St. Louis-area districts — Hazelwood, Maplewood-Richmond Heights, Mehlville, Valley Park, Hillsboro and Jefferson County — have policies that outline fines ranging from $500 to $5,000 for teachers who quit. The fines increase the later the teachers leave, peaking for those who leave after Aug. 1.
Conversely, Valley Park and Jefferson County pay teachers an incentive if they announce their resignations early.
St. Louis Public Schools does not describe the $3,000 fine in its board policies. But the policy says the district may pursue legal action against a teacher and ask the state department of education to suspend or revoke a teacher's license.
Only about a couple of teachers a year are disciplined with license revocation for breaking a contract, according to a spokeswoman for the Missouri Department of Elementary and Secondary Education.
'Uphill battle'
This year, more than 60 teachers have resigned since July. The district currently has about 70 teaching vacancies. At the end of August last year, there were about 177 teaching vacancies for a staff of fewer than 2,000 teachers.
This constant turnover strains school quality. In the 2015-2016 school year, just 83 percent of classes in the district were taught by highly qualified teachers, meaning they were certified to teach their assigned subjects and grade level. In a couple of St. Louis schools, only half of the teachers were highly qualified.
Statewide, 96 percent of Missouri's teachers were highly qualified.
"We're fighting an uphill battle," Superintendent Kelvin Adams said.
School officials tend to say that teachers leave for better-paying jobs. St. Louis officials also acknowledge it's more challenging to teach in urban schools, where there are more students coming to school with trauma and toxic stress. But they point out that teachers do have a chance each spring to resign.
However, several of the 32 teachers being sued say they left St. Louis Public Schools not because it was difficult to teach students, but more because they felt they had no support from administrators.
One teacher said a student punched her in the face and the student faced no discipline from the principal. Another teacher said she faced virtually daily harassment from her principal and coworkers, even after reporting it to district administrators. Another teacher said he saw feces on the walls and rodents in the building where he worked, on top of classrooms crowded with more than 30 students.
Teachers who spoke with the Post-Dispatch did so on the condition of anonymity because they feared the district would seek to revoke their teaching licenses.
"None of these conditions are conducive to a qualified teacher saying, 'Oh, I really want to stay here,' " said Perez, who was hired by the American Federation of Teachers Local 420 teachers union to represent former union members in these lawsuits. "And wouldn't trying to change that be a better approach for everyone involved … rather than trying to force teachers to stay with a $3,000 penalty?"