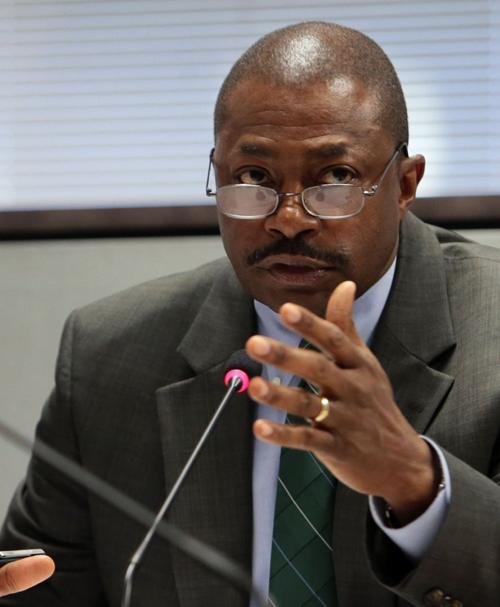 ST. LOUIS • Starting next school year, children in preschool through second grade in St. Louis Public Schools will no longer receive out-of-school suspension for acting out, but instead will learn about classroom expectations and receive counseling. And students with drug infractions at all grade levels will receive treatment as an option, rather than automatic punishment.
The changes approved by the Special Administrative Board on Tuesday mark a significant shift in discipline policy in the city school district, which was suspending nearly 30 percent of its elementary school population just three years ago.
"We just think it's the right thing to do," Superintendent Kelvin Adams said. "What we're trying to do is not say that our kids are bad, but that our kids need support."
The district will be pouring more resources toward social workers and counselors throughout the system to help students with whatever problems they may have, thanks to the passage of Proposition 1. Teachers will receive training throughout the year in student trauma to more proactively address certain behaviors.
"We know to do this we need to provide ongoing professional development," said Stacy Clay, a deputy superintendent. "It is a bit of a shift, but we believe it is an important one."
This year a therapeutic school is helping 50 children in the elementary grades work through behavioral challenges. Area health partners next year will help provide drug treatment for students as an alternative to punishment for drug infractions.
"We're trying to keep more of them in so we can work with them, so we can address issues with these children rather than sending them out," said Richard Gaines, a member of the SAB.
And by eliminating out-of-school suspension as an option for the youngest of students, Adams said he hopes to stop what many refer to as the "school-to-prison pipeline."
Some experts say a troublesome cycle begins when a child is suspended in the early grades. They often return to school with the same behaviors. And future teachers expect bad behavior, leading to a self-fulfilling prophecy.