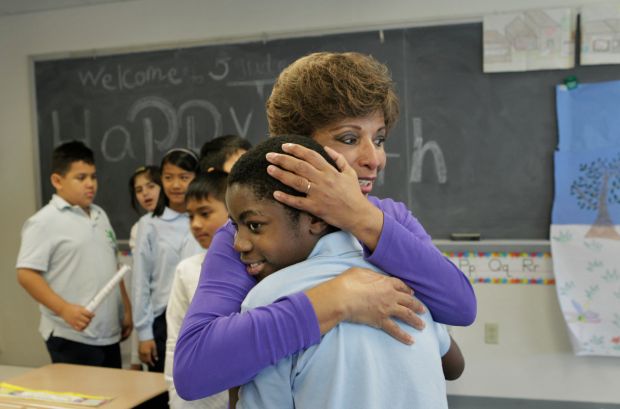 St. Louis Public Schools joined a number of St. Louis groups that are reiterating their support for refugees and immigrants in the chaotic aftermath of President Donald Trump's executive order halting the influx of refugees and banning entry from seven Muslim-majority countries.
"It is our responsibility as the public school system of the City of St. Louis and our privilege as educators to help welcome these new Americans to the Saint Louis Public Schools family," said district Superintendent Kelvin Adams in a statement Tuesday afternoon. "By inviting and encouraging children from all different backgrounds and nationalities to fully participate in our classrooms, all of our students will be better prepared to lead and succeed in the dynamic, diverse world that awaits them."
St. Louis Public Schools is one of the region's largest educators of refugees and immigrants. It serves more than 2,600 English language learners in its English for Speakers of Other Languages program. They collectively come from 53 countries and speak 46 languages.
That number has increased noticeably in recent months as more Syrian refugee families have arrived in St. Louis. While the district has lost hundreds of city students every year for the last three years, more than 500 new English language learners entered the district just this academic year. Many of them attend the district's international school, Nahed Chapman New American Academy, which is currently trying to expand in space and teaching staff to meet the growing demand.