ST. LOUIS — St. Mary's and Rosati-Kain high schools will close at the end of the school year as part of the downsizing plan for parishes and schools by the Archdiocese of St. Louis.
The decision came as an "absolute shock," said Sister Joan Andert, president emeritus of Rosati-Kain, an all-girls school in the Central West End.
"To lose Rosati-Kain is a great loss for the entire community," she said Tuesday night. "Our main concern right now is the girls and the teachers and the staff. Life will go on, but it will be harder and sadder, at least for the months to come."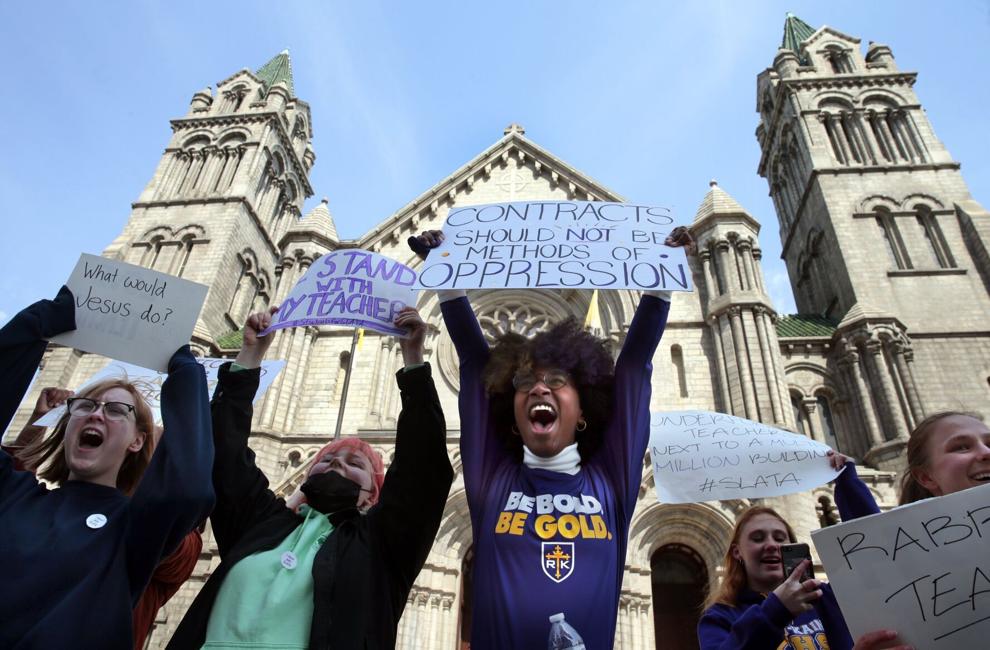 St. Mary's leaders issued a statement earlier Tuesday saying they were "very surprised and disappointed" and looking for options for the all-boys school to stay open.
"The mission of St. Mary's High School is too vital to our students, our community, and our region to let it go away. We are already working with influential alumni and business leaders to review all alternative options to operate as a Catholic high school independent from the Archdiocese," reads the statement.
A spokeswoman for the archdiocese did not respond to requests for comment. Staff at Rosati-Kain were told a news conference was scheduled for Wednesday. Applications for Catholic high schools open Monday.
St. Mary's on south Grand Boulevard has anchored the Dutchtown neighborhood since opening as South Side Catholic High in 1931. The school reached a peak of 1,100 students in the late 1940s before changing its name to St. Mary's. The football team won a state championship last year.
Tuition at the school is $11,000, and most students receive scholarships. Notable alumni include baseball player and broadcaster Joe Garagiola, auto dealer Frank Bommarito, newspaper editor and former KETC "Donnybrook" host Martin Duggan, and former Mayor Francis Slay.
Slay, a St. Mary's board member who graduated in 1973, said Tuesday that he is working to keep the school open.
"We've got a tremendous leader in (school President) Mike England, it's serving a diverse population of St. Louis young men that are getting a quality education in an outstanding school, so we want to keep it going," Slay said. "It's just a shame that the archdiocese is, I guess, abandoning the mission at that school."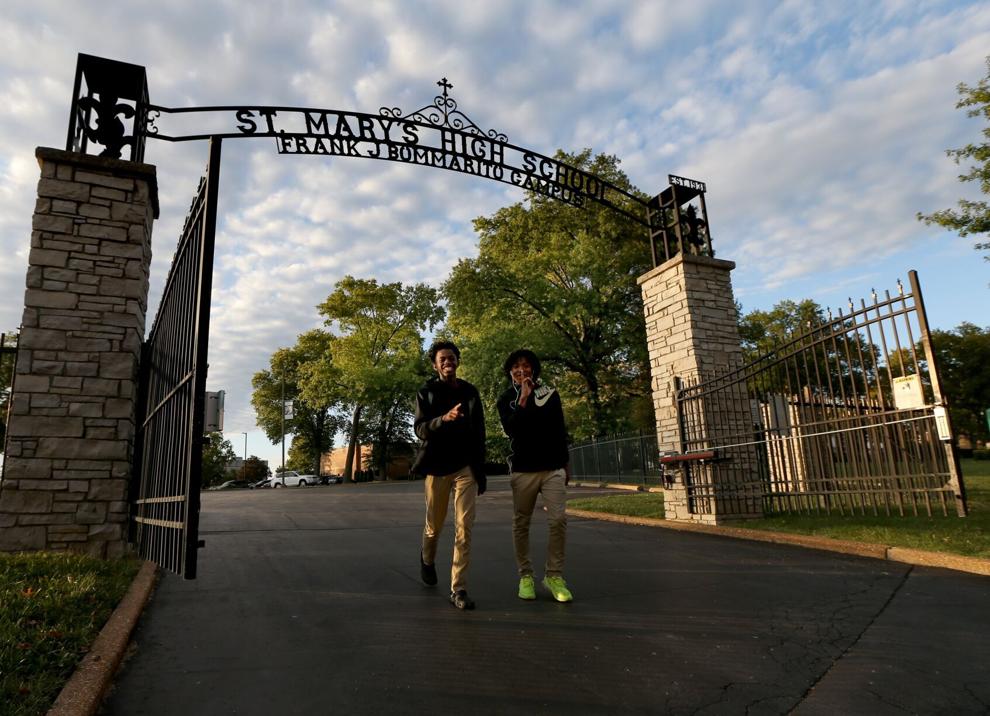 The school is vital to the stabilization of the Dutchtown neighborhood, Slay said.
Former state Sen. Jake Hummel is also a graduate of St. Mary's whose son is a senior at the school.
"My son struggled his entire grade school with reading, reading comprehension," Hummel said. "Going to St. Mary's has been a complete game-changer for him, just has completely turned his educational life around. We are just so happy that we sent him there."
Hummel, now president of the Missouri AFL-CIO, said he supports any efforts by the school to become independent of the archdiocese instead of merging with Bishop DuBourg High School in St. Louis Hills.
"St. Mary's is the most economically and racially diverse school in Missouri," Hummel said. "In my mind, when you close a school like that and ship all of the students to the farthest corner of south St. Louis, it sends a different message."
Catholic high school enrollment in the St. Louis region has declined 22% over the past decade, according to the archdiocese. Three Catholic high schools have closed in the past decade due to low enrollment, including Trinity in Spanish Lake in 2021, John F. Kennedy in west St. Louis County in 2017 and St. Elizabeth Academy in south St. Louis in 2013.
In addition to Bishop DuBourg, Rosati-Kain and St. Mary's high schools, the archdiocese operates Cardinal Ritter in St. Louis, St. Pius X in Jefferson County, Duchesne and St. Dominic in St. Charles County, and St. Francis Borgia in Franklin County.
Rosati-Kain opened in 1911 as the Rosati Center and Kain High School by the School Sisters of Notre Dame and the Sisters of St. Joseph of Carondelet. The campus adjacent to the Cathedral Basilica on Lindell Boulevard opened in 1922. The school topped 1,000 students in the 1940s and was the first high school in St. Louis to racially integrate in 1947, seven years before Brown v. Board of Education.
The school's current enrollment has dipped below 200, considered a benchmark for viability. There are just 33 girls in the freshman class.
Originally posted at 5:58 p.m. Updated at 9 p.m.  
Editor's note: Adds St. Francis Borgia to the list of Archdiocese of St. Louis high schools.
Rosati-Kain and St. Mary's are among the smallest in the archdiocese.