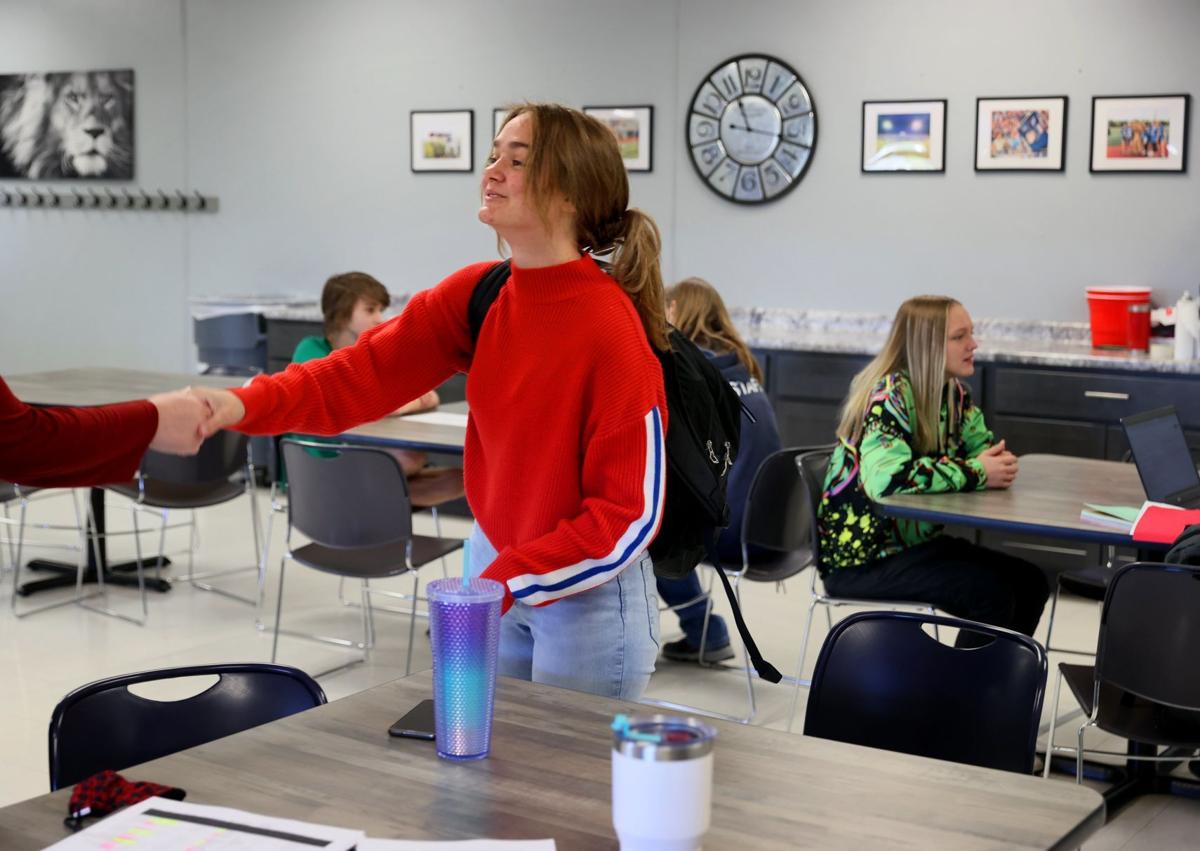 CEDAR HILL — Northwest High School in Jefferson County hosted its first-ever student job fair Wednesday — for open positions in the Northwest School District.
About 25 high school students interviewed for nine open positions in food service, custodial work, and before- and after-school care in the district's 10 schools.
"I want to get into the workforce," said sophomore Mason Follett, 15. "I don't want to rely on my parents for things."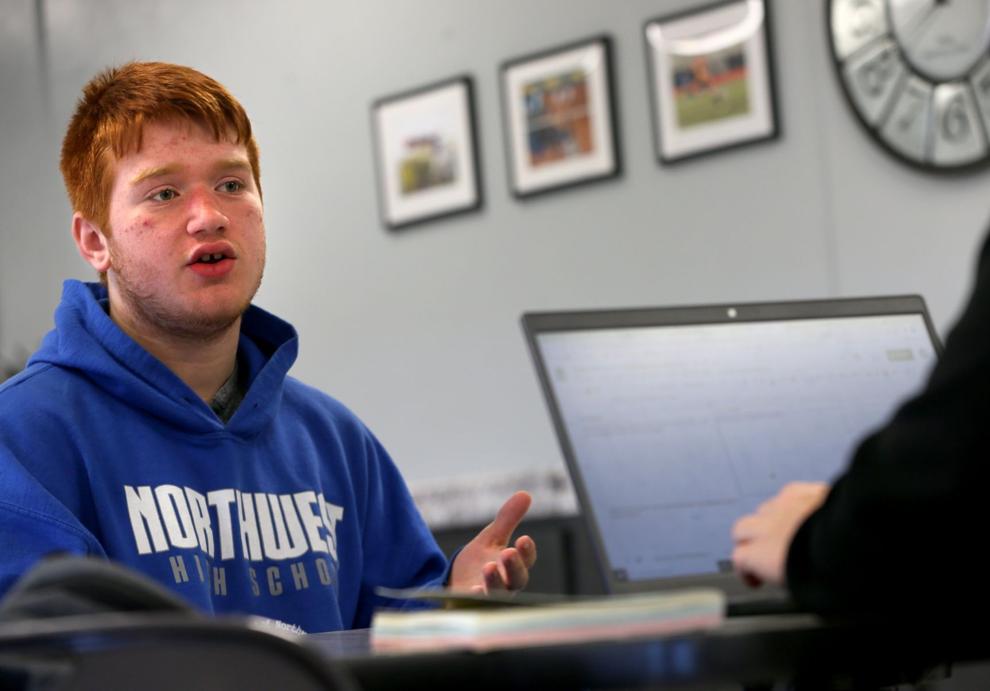 School leaders have had to get creative in a tight job market, from driving the school bus to putting students to work.
Nationally, 40% of school district leaders described their staff shortages this fall as "very severe" or "severe," according to a survey last month from the EdWeek Research Center. Nearly two-thirds of the leaders said they have asked employees to take on additional responsibilities.
While schools have experienced long-standing staffing challenges with teachers, bus drivers and other positions, concerns about the pandemic and a shifting job market have made this year particularly challenging.
"We've been struggling to fill positions," said Northwest spokesman Chuck McPherson. "We decided, 'Let's open this up and get students some real-world experience.'"
The students will work a maximum of 19 hours at the staff pay rate of $9.75 an hour to $14.68 an hour.
Work-study jobs are common to offset tuition at private high schools, and some districts hire their own students to work as lifeguards or camp counselors in summer. But the Jefferson County school district could be the first to hire students for cafeteria and custodian positions.
Many Northwest students already hold part-time jobs outside of school, according to McPherson. About 40% of the district's students qualify for free or reduced-price lunches, a measure of poverty.
The advantages to a job with the school district include a flexible schedule that prioritizes the student's coursework, said Mark Catalana, chief human resources officer.
"We want their education to be the focus," Catalana said.
Students said they appreciated the inside opportunity that would mean no late nights, weekends or holidays, often found working in retail or fast food drive-thrus.
"Especially in child services, we can really bring them up in the Northwest spirit and help them become the leaders we are now," said senior Morgan Follett, 17, who applied for a position in the before-and-after-care program at the district's elementary schools.
Morgan, Mason's sister, said she works at a day care center now but would prefer to work for the school district she's attended since kindergarten.
Nearly every school district is currently hiring, particularly support staff positions.
Job fairs are typically held in spring to fill positions for the following school year, but now it's a year-round challenge. Riverview Gardens School District will host a job fair Saturday for teachers, assistants, nurses, custodians and other positions.
The staffing shortage has empowered job seekers, said Howard Fields, assistant superintendent of human resources in Kirkwood School District.
Fields and his business partner Darryl Diggs, a middle school principal in St. Charles, launched the school job finder website and app EduOpenings this month. Work on the app started in 2019, after they founded Black Males in Education-St. Louis to support Black educators and encourage more Black students to pursue careers in education.
In St. Louis Public Schools, teachers can clean classrooms and offices after school for $40 an hour, or up to $800 a week, according to an October letter from principals.
The janitorial tasks include vacuuming, wiping down desks and other surfaces and sweeping or mopping classroom and office floors. School bus drivers have been made the same offer to add custodial duties after their shifts, according to SLPS spokesman George Sells.
The district would prefer to hire additional custodians, Sells said, but does offer current custodians double-time for working overtime.
The executive board of the American Federation of Teachers Local 420 approved the district's proposal because the full-time custodians, who are in the Laborers' Local 42 union, have a clause in their contract allowing the hiring of temporary workers during a staffing shortage. The district of 19,000 students has more than 120 openings for non-certified support staff.
"This is an all-hands-on-deck situation, and yes, we are offering all employees who qualify the opportunity to take on extra duties for extra pay," Sells said. "Just like every other business, we are struggling with the shortage of workers. We have to be creative."
The hourly pay rate for teachers on custodial duty is about double what the custodians make, according to Ray Cummings, president of the local teachers union.