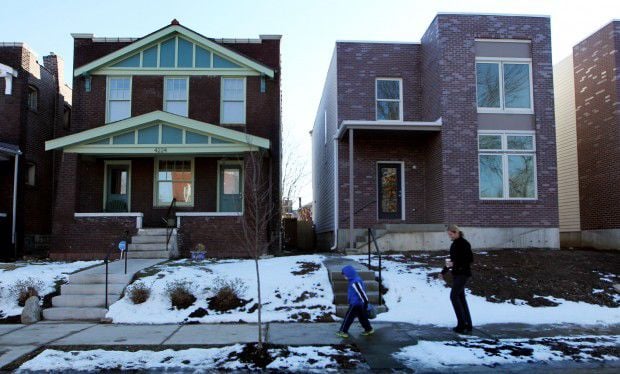 ST. LOUIS • When they founded the school, organizers of City Garden Montessori had the goal of improving educational opportunity in a neighborhood where the only public schools were struggling.
Now they are going a step further, by organizing a broad coalition to tackle a bigger problem: racial and economic segregation in schools and housing.
"The inequity that exists in our region is literally killing our children and killing our communities," said Christie Huck, executive director of City Garden.
She spoke to about 70 individuals gathered Friday at the charter school to better understand the problem before them: neighborhoods and schools that are segregated by race and economics. Children who live in segregated areas often attend schools with the highest teacher turnover, the fewest resources and the lowest test scores. They experience the worst health outcomes and have the lowest life expectancy.
The issues are a focal point of the Ferguson Report, whose "calls to action" highlight solutions and indictments in a number of policy areas, from criminal justice and housing to education and economics.
The group included representatives from the housing sector, banks, lenders, district and charter schools, neighborhood groups and nonprofits.
Tanya Clay House, a deputy assistant secretary for the U.S. Department of Education, told them she'd worked on police reform prior to joining the education department.
"It's good and interesting to see there is some forward movement coming out of the tragic events that have occurred and put Ferguson and St. Louis in the spotlight," House said.
Numerous studies show that low-income students perform better academically when they share classrooms with affluent children. But increasingly, children who qualify for federally subsidized lunches are in classrooms where the enrollment is overwhelmingly poor.
Black students are more likely than white students to attend schools with high concentrations of poverty. Close to 60 percent of black children in St. Louis and St. Louis County attend schools where more than 80 percent of their classmates are also black, according to a Post-Dispatch analysis of school enrollment data.
House said integration is not about putting students of different income levels beside each other for the sake of doing it. It's about ensuring the same level of access to counselors, library books, good teachers and honors courses.
"It's really about equity," she said. "It's quality of resources. That's what we're trying to achieve."
For generations, policies and practices in the St. Louis region have led to economic and racial segregation, most notably in schools and neighborhoods.
Among the 100 largest cities in the United States, the city of St. Louis is the fifth-most racially segregated, said Eddie Wartts of the U.S. Department of Housing and Urban Development.
The divisions result from housing and zoning laws that date back generations, added Phil Tegeler, executive director of the Poverty and Race Research Action Council. He encouraged the group to act even if it means slow and incremental change.
"You've got baked-in segregation here that all your governmental structures, system and laws have adapted to over many years," Tegeler said. "You're living with that now. That's not to discourage you. It's crucial to push back against that. You've got to recognize the enormity of the problem."
Two years ago, Huck and others at City Garden created a task force to deal with housing issues surrounding the charter school, which has increasingly been drawing affluent families who want to enroll their children. As property values have risen with the school's popularity, Huck and others have been concerned about displacement of low-income residents.