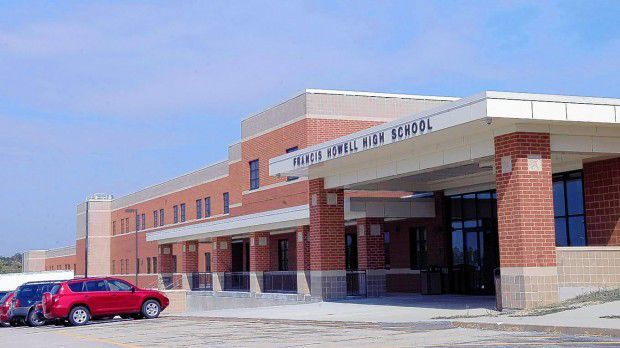 The Francis Howell School District plans to lay off about 5% of its teachers. That is according to a memo to the School Board, which is set to vote Thursday on proposed budget cuts.
The proposal to save nearly $7 million includes eliminating the full-time jobs of about 68 teachers, 4½ administrators and 80 support staff members. About 65 of the support staff positions currently are vacant, including classroom aides, bus drivers and after-school staff.
"We will address as many cuts as possible through the regular attrition that occurs every year," said Jennifer Jolls, district director of communications.
Jolls attributed the proposed budget cuts to the St. Charles County district's failure to pass a tax levy three times in recent years, plus staff pay raises and an increase in the cost of benefits.
"Our revenues have not kept pace with our expenditures," Jolls said. "And then of course, the impacts of COVID have also hurt us. A combination of all of these factors put us in a budget deficit that we must address to ensure the financial stability of the district for years to come."
If the budget cuts pass, average class sizes are expected to increase to 21 in kindergarten through 25 in high school.
Like most districts across the state, Francis Howell's enrollment dropped this year — by 550 students to 17,014. State education leaders say the decrease reflects the instability of in-person schedules during the coronavirus pandemic, which led more families to enroll in private schools or switch to homeschooling.
While public schools are funded per student, state law allows districts to use a higher attendance count based on the previous two years in its funding formula. With a record 3.2% drop in public school enrollment statewide, more budget cuts and layoffs are expected statewide, particularly if districts don't lure students back in the fall.
The potential layoffs would not be the first in St. Charles County this school year. In August, the Wentzville School District laid off 21 staff members and reduced pay for nearly one-fourth of its remaining workforce, in pandemic-related budget cuts.
Bus drivers, cafeteria workers and instructional aides made up the bulk of the 618 workers receiving 20% pay cuts for budget savings of around $700,000 in the first quarter. The district's 2020-2021 budget has a deficit of more than $10.4 million, according to a letter sent to Wentzville staff members.