ST. LOUIS — Even if school buildings open on schedule here next month, teachers might not be there.
About 200 teachers and supporters protested outside St. Louis Public Schools headquarters Monday, ahead of the district's release of its reopening plans for the 2020-2021 school year. They joined a growing call from teachers nationwide to hold off on classroom instruction while coronavirus cases are still rising in most states, including Missouri.
"I desperately want to be back with my kids, but the risks right now are too high," said Laura Trieschmann, who teaches at Metro High School.
One of the protest's organizers, Ribbon Williams, teaches fifth grade at Patrick Henry Elementary. She wrote a 15-page report with questions and suggestions for reopening, and has not received responses from the district or the local teachers' union.
"We don't know what the plan is, but we do know our voices have not been included," Williams said.
The district is expected to present its reopening plan to the St. Louis School Board on Tuesday, and then invite public comments. The approved plan will be released along with those of most other area school districts on July 20. The district's top priority in crafting the plan was "a commitment to ensure the highest levels of safety for all — physical and emotional health and wellness," according to spokeswoman Meredith Pierce.
"Teachers are at the forefront of all we do in support of our students," Pierce said Monday in response to the protest.
Superintendent Kelvin Adams has said he expects families to have three options for the school year starting Aug. 24 — in-person classes, virtual classes or some combination of the two. In a June survey of families in the district, 68% said they wanted to return to school buildings.
It is unknown how many of the district's teachers would be willing to work in their classrooms. Staff have not been surveyed but were invited to ask questions at a videoconference town hall meeting with Adams on June 26.
Three members of the American Federation of Teachers Local 420 are on the district's reopening task force that has been meeting regularly since schools shut down in March. Byron Clemens, a spokesman for the union, said leaders were waiting for the release of the detailed plan before voicing support or opposition.
"We're committed to working toward the safe opening of schools," Clemens said.
One of the teachers' demands for reentry is a full-time nurse in all 68 schools. The district has 17 vacancies for school nurses, Adams said in June.
They're also asking for class sizes to be capped at 10, protective equipment and the option to teach online among other concerns.
Teachers at the protest Monday said they often have to buy their own cleaning materials, and that the older buildings in the district do not have adequate ventilation or space for social distancing.
The district has purchased 117,000 masks for students and staff, along with mobile hand-washing stations for each school. Some of the larger schools could install thermal imaging scanners to check temperatures of students and staff on arrival each day, Adams said.
Another top concern among teachers is the availability of substitutes, who typically work four days a week. In some buildings, students are split up into different classes if their teacher is absent and a substitute is not available. Under the city's safety guidelines for reopening schools, classes are supposed to stay together.
Under guidelines from the state, students and staff will be expected to stay home for any symptom from cough to runny nose or headache. Teachers said they are worried about having to use their 10 sick days for a period of quarantine if they are exposed to the virus.
"We can't go back unless we're promised the supplies we'll need to keep our kids clean and safe," said Danielle Phelps, an English as a second language teacher at Buder Elementary. "The district doesn't have the manpower and supplies in a normal year."
While doctors generally believe that children are less susceptible to serious illness from COVID-19, they are less clear about the risk of children spreading it to more vulnerable teachers and family members. Many students in St. Louis live with their grandparents, teachers said. At least one student has tested positive for COVID-19 in Joplin, where schools opened in June for a summer session, and the community has experienced a spike in cases.
"We as teachers always have to be prepared, we always have to have a plan," said Sandra Davie, a fifth grade teacher at Gateway Elementary. "Now we're being asked to come back in a pandemic. Too many things are uncertain."
St. Louis Public School teachers hold sit-in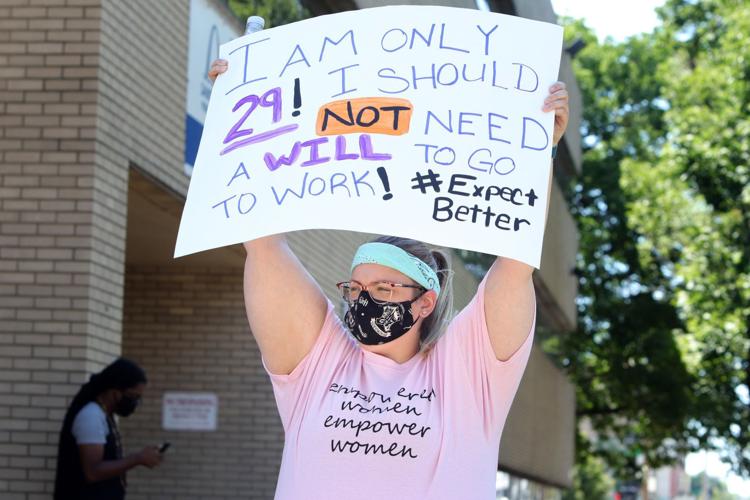 St. Louis Public School teachers hold sit-in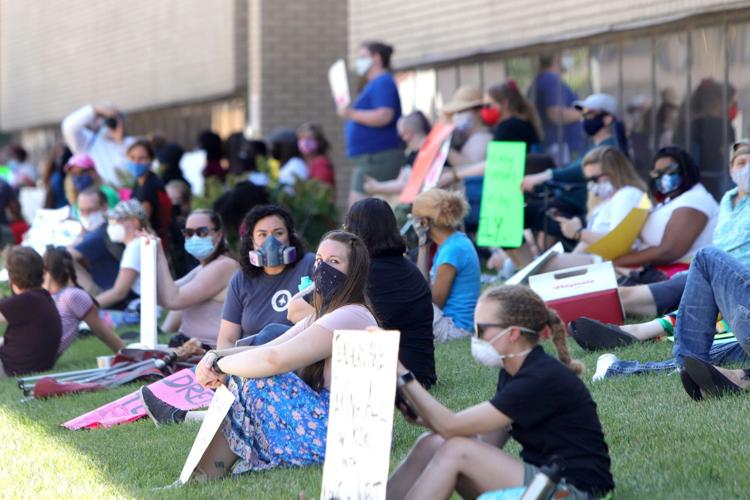 St. Louis Public School teachers hold sit-in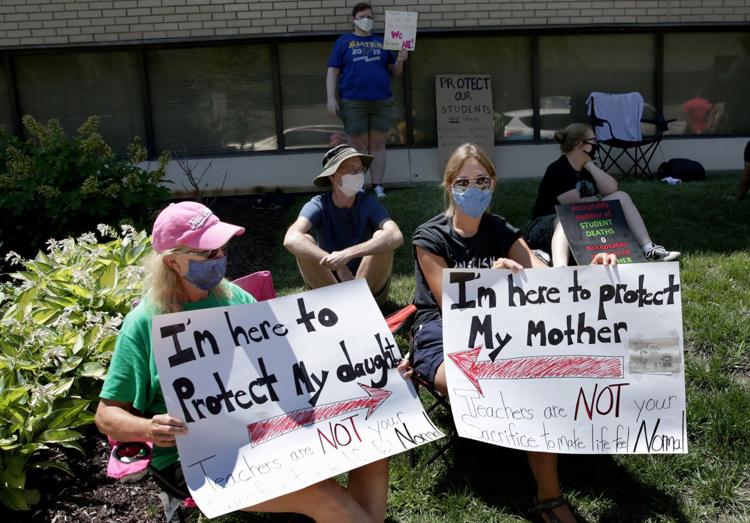 St. Louis Public School teachers hold sit-in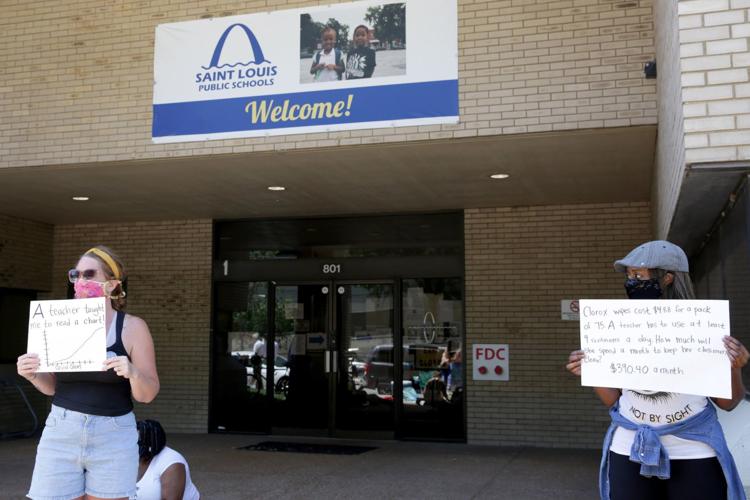 St. Louis Public School teachers hold sit-in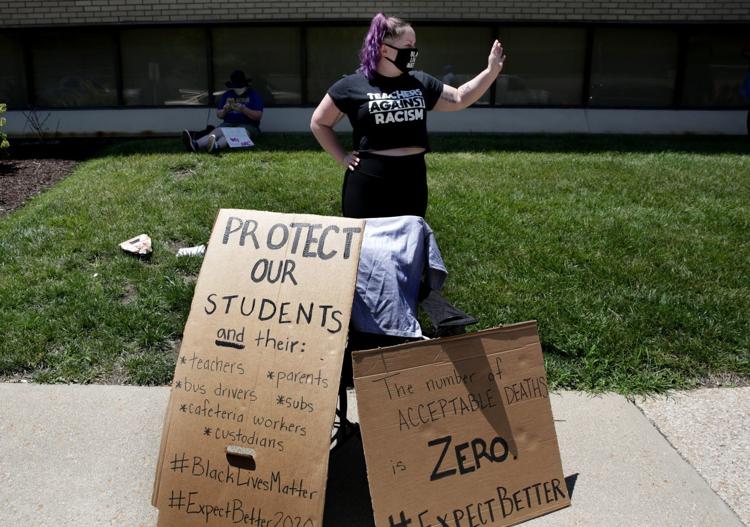 St. Louis Public School teachers hold sit-in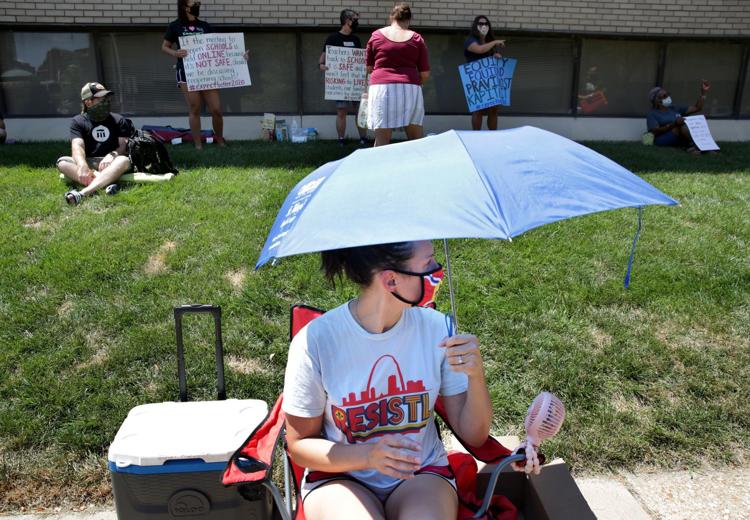 St. Louis Public School teachers hold sit-in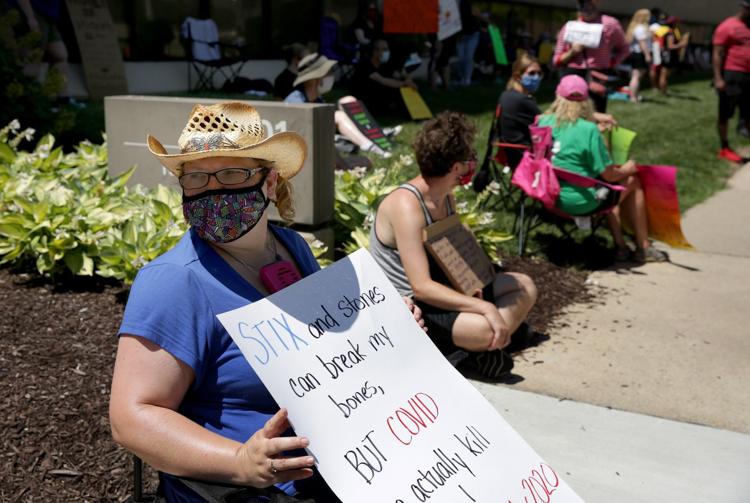 St. Louis Public School teachers hold sit-in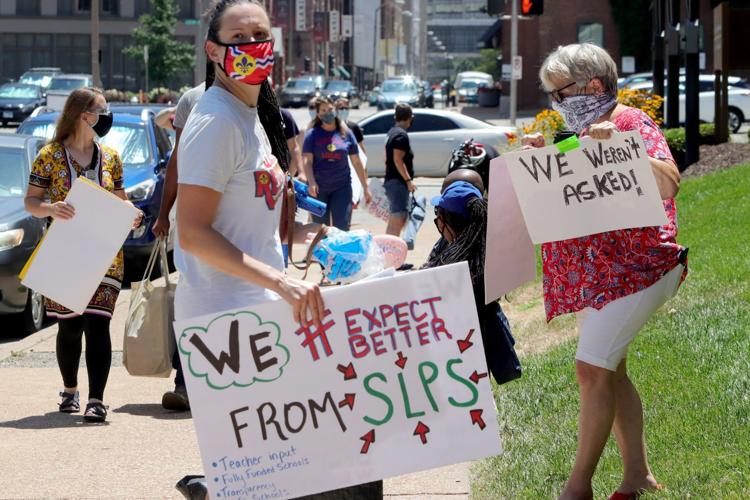 St. Louis Public School teachers hold sit-in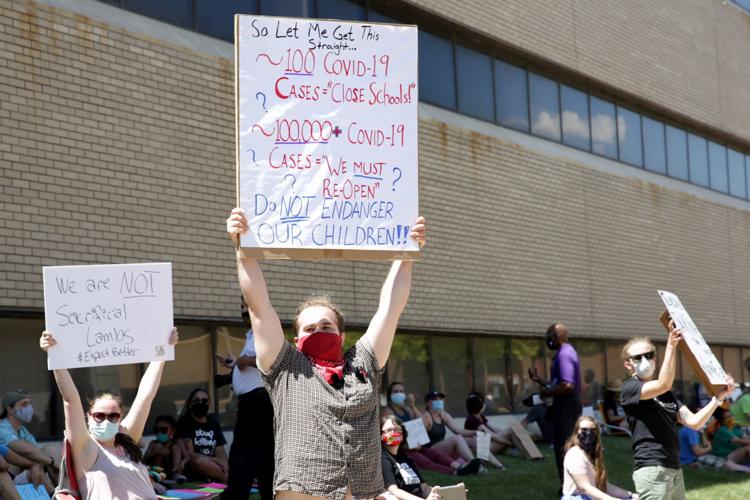 St. Louis Public School teachers hold sit-in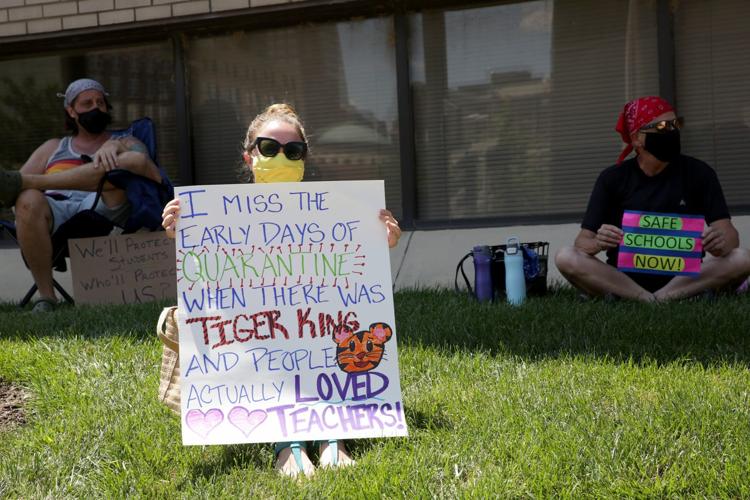 St. Louis Public School teachers hold sit-in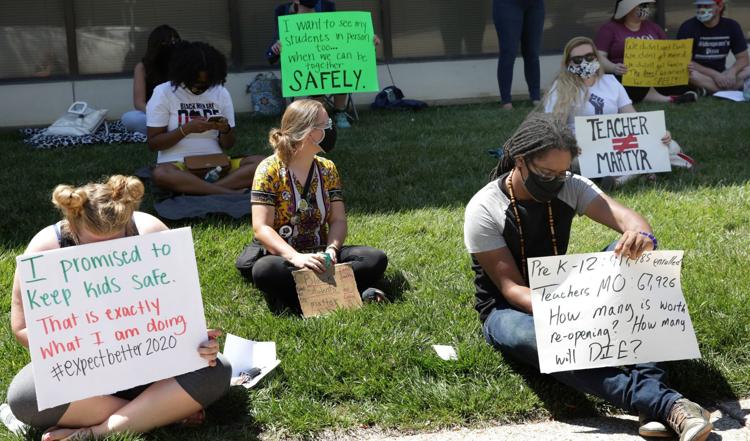 Concerned about COVID-19?
Sign up now to get the most recent coronavirus headlines and other important local and national news sent to your email inbox daily.