NORMANDY • Dress the part. Make eye contact. Polish your résumé.
It sounds like advice on job hunting covered in a typical college class. But the students in this lab course are enrolled in the University of Missouri-St. Louis SUCCEED program, which gives a full-fledged college experience to students with intellectual and developmental disabilities.
Throughout the two-year program, students live in dormitories, eat in dining halls and are expected to manage their own class and tutoring schedules. At the end, they earn a certificate.
The students in this particular skills-focused class are a few weeks into their first year. In a discussion about planning for the future, one woman speculated that she would go on to get her bachelor's degree after SUCCEED, then go to law school.
Another wants a bachelor's degree but also likes the idea of jumping into the workforce.
Their conversation illustrates the point of the program, which is to help students continue their education or find gainful employment.
Three-fourths of the 25 students enrolled in the program have been diagnosed with autism, SUCCEED director Jonathan Lidgus said. Some have traumatic brain injuries or Down syndrome, among other conditions.
The program started in 2013 with the help of about $200,000 in seed money from local disabilities boards to hire coordinators and develop a curriculum. Since then, it has been completely self-funded by tuition and student fees.
Each semester, SUCCEED students take four classes that are a mix of academic classes like those taken by the rest of the UMSL student body, plus some that aren't for credit that focus on helping students build vocational, interpersonal and study skills.
Those noncredit courses are taught by staff and adjunct professors who have experience teaching students with disabilities.
Lidgus said UMSL focused on being inclusive. SUCCEED students are encouraged to participate in extracurricular activities. They share dormitory suites with students who are not in the program.
"That is really the ultimate gold standard for what these programs are supposed to achieve," Lidgus said. "Many of the programs (nationwide) didn't start that way but are working towards it."
UMSL was the second public university in the state to roll out such a program, preceded by THRIVE at the University of Central Missouri in Warrensburg. A few years later, the University of Missouri-Kansas City rolled out a similar program called Propel. Now, Missouri State University in Springfield is gearing up to enroll students for its program, Bear POWER, in January 2019.
'Worth the money'
Between tuition and room and board, the cost to enroll in SUCCEED hovers around $20,000 a year. Access is an issue, and that bothers Lidgus.
"One of my goals is to look at what external sources of funding would be," he said. "Access is a big concern of mine, and any type of funding would be helpful, from a corporate donation to individual donations, which we get, to grants. Any money helps reduce the overall burden to our students."
UMSL is waiting to hear from the federal government on an application that, if approved, would allow low-income SUCCEED students to receive federal, need-based financial aid just like any other student on campus.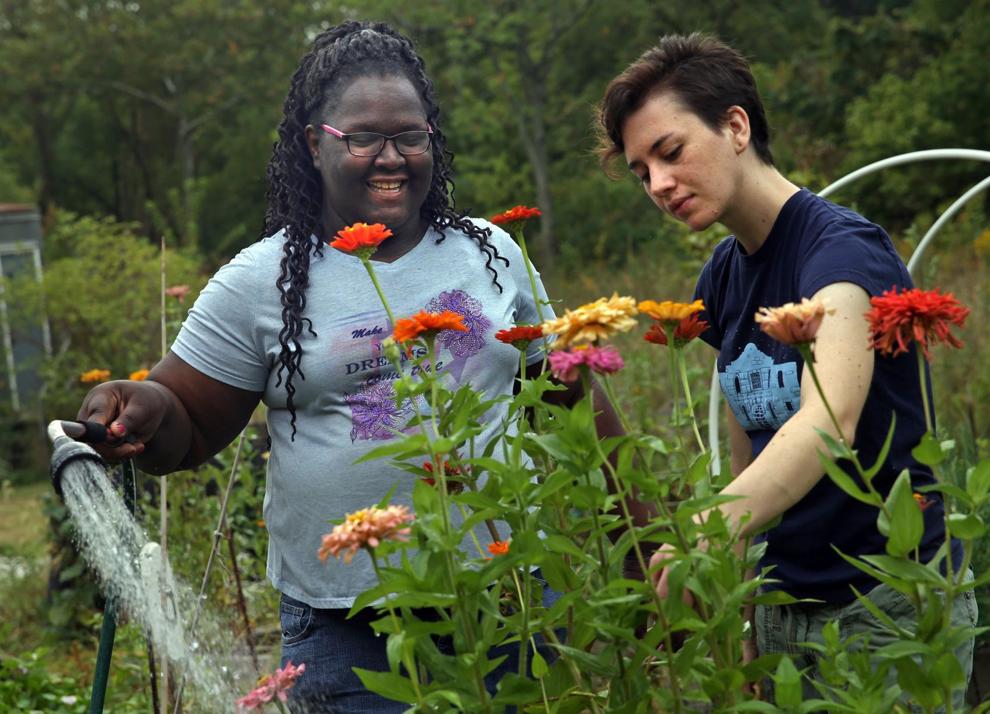 Dana Lewis laughs a little when asked about the cost of the program for her daughter, Alisha.
"It's worth the money to know that she's able to build a life on her own," Lewis said. Several weeks into her daughter's first semester, Lewis is floored at how well things are going.
Alisha Lewis has Sotos syndrome, which, in addition to physical traits, can include learning disabilities or delayed development. But the 22-year-old from Normandy doesn't let that faze her.
"I try not to let it affect the way I learn because I'm learning with it," the first-year student told a reporter between classes.
She carries her class schedule everywhere, along with a series of notebooks in which she writes stories and poetry. She hopes to be a writer someday.
Lewis spent some time at St. Louis Community College after graduating from Riverview Gardens High School, but it wasn't the same. It was less immersive — after classes each day she would catch a ride back to the home she shared with her parents.
She stopped taking classes halfway through the semester and went to work at Goodwill for a while before she heard about SUCCEED.
"I'm mostly looking forward to graduating and finding a job and looking forward to seeing what other opportunities (are) out there, and I guess I can't give up because that's not in my vocabulary," Lewis said. She's eager to be independent.
Dana Lewis said she had noticed the changes. Fewer FaceTime calls from her daughter, and fewer trips home — she's too busy enjoying her time away at college.
"It's not easy to give a typical child over to someone," Dana Lewis said. "It's really not easy when you have a child that has dependent needs."
Giving back
Lidgus has big dreams for growth at SUCCEED.
Right now, the program has a self-imposed limit of 30 students. He said there was enough interest to expand, but that's something organizers have to do strategically.
This year, SUCCEED is piloting a third-year option with a student who has matriculated into the university but still receives one-on-one tutoring with the help of Lidgus' team and peer mentors from the College of Education.
About 25 percent of the most recent SUCCEED graduates enrolled in a degree-seeking program. Schools they attend vary from UMSL to trade-focused ones such as Ranken Technical College.
The other students went off to work. SUCCEED coordinators continue to help graduates even after they leave campus.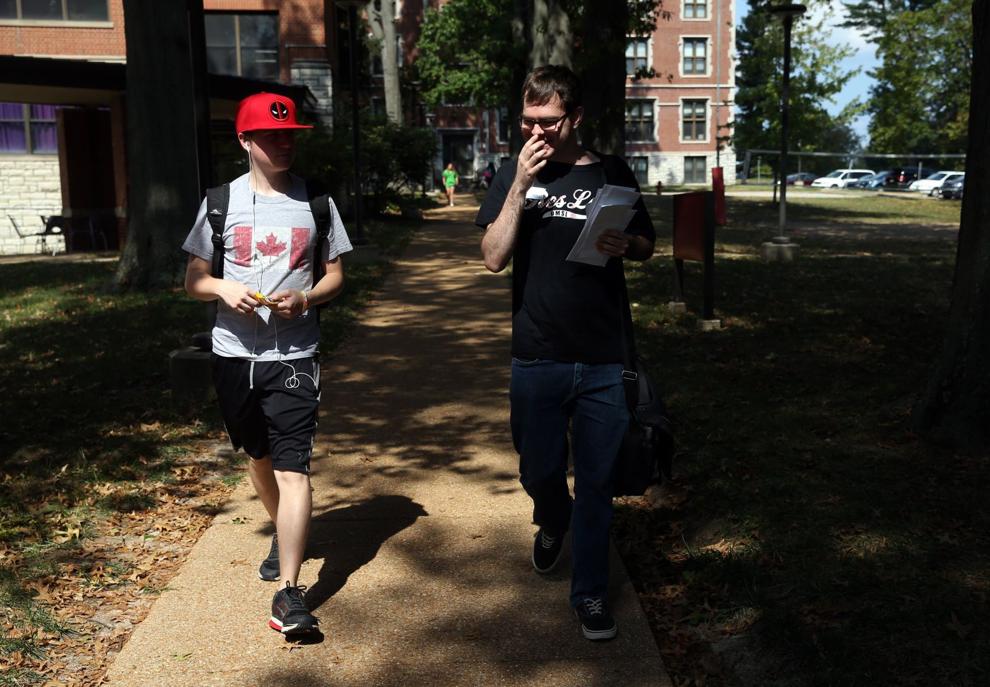 Andrew Holman, 22, a second-year student, likes the program so much that he plans to come back and work for SUCCEED — after he earns his bachelor's degree from UMSL. A Ballwin native, Holman is one of many SUCCEED students who has Asperger's syndrome.
During his first year, program advisers helped him build his résumé so he could land his first job working with the Office of Residential Life. It's a job he's still excited to go to each week, helping with office work and answering phone calls.
"It makes me happy," he said. "Getting in there and helping people and knowing what they want is the best. I feel fulfilled."
Holman points to SUCCEED for helping him build the confidence to do so well at work. Bullying and other issues plague some of his memories of his education before he arrived at UMSL, where he's convinced he has blossomed.
"I want to give back to them for the way they've helped me."