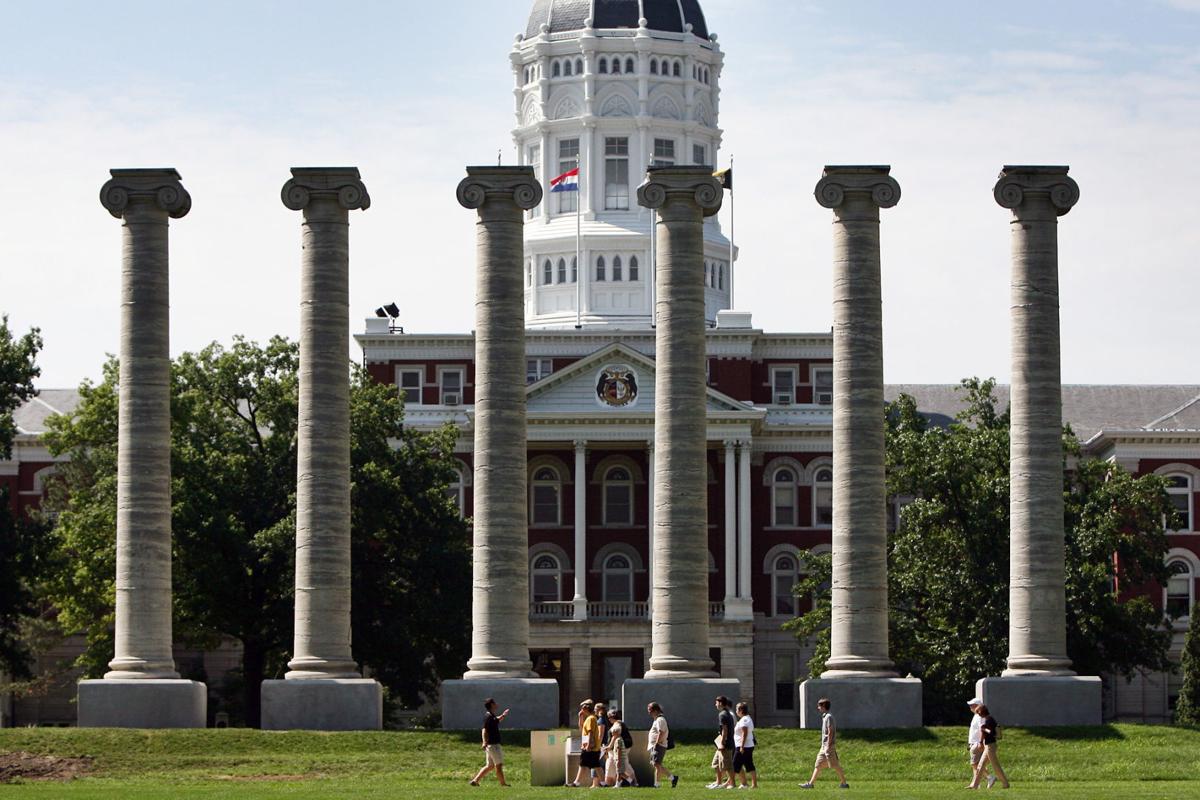 COLUMBIA, Mo. — Tuition at the University of Missouri System could increase this fall under a proposal currently before the Board of Curators.
The increases will fund investments in academic excellence, Ryan Rapp, system vice president for finance and chief financial officer, said Thursday during a curators meeting.
The University of Missouri-Columbia will see the greatest increase at 5%, while the University of Missouri-St. Louis will see the lowest at around 2%.
The range of tuition increases is based on the individual university budgetary needs to increase course and faculty capacity, Rapp said.
The Board of Curators is likely to take up the proposed increases at a specially called meeting next month. Whether it will vote then — or at the scheduled annual meeting on June 24 — is unclear.
But Darryl Chatman, chairman of the Board of Curators, said he recognizes the need for the increase.
"I think we need to have that in place to increase revenue and to provide more resources for our students," he said. "We talked extensively about how we achieve student success, and part of that is being able to invest in resources for our students."
The last time there was a 5% increase was approximately 12 years ago, System President Mun Choi said.
Under current tuition costs, MU charges $306 per credit hour. Even with the 5% increase, it remains below the per-hour costs when compared to the University of Tennessee at $378 or the University of Kentucky at $464 per hour. The increased rate would be $321 per credit hour, Rapp said.
UMSL, with the proposed 2% increase, would have the highest cost, at $379 per credit hour. The cost at the University of Missouri-Kansas City would be $314 per credit hour; it would be $317 at Missouri University of Science and Technology in Rolla.
The ability for the system to conduct this increase now comes down to changes to the Higher Education Student Funding Act, first passed in 2007. It ties tuition increases of Missouri resident undergraduate students to a maximum of the consumer price index.
"Affordability has been top of mind for our curators," Choi said. "Even if (the student funding act) was removed in terms of the cap on tuition, we have to make a justification why tuition increases are recommended."
The increases will not be used to fill budget shortfalls, he added.
"It is not to make investments in areas that do not contribute to student success or research excellence. That is going to be key for all of us," Choi said.
The Post-Dispatch contributed to this report.