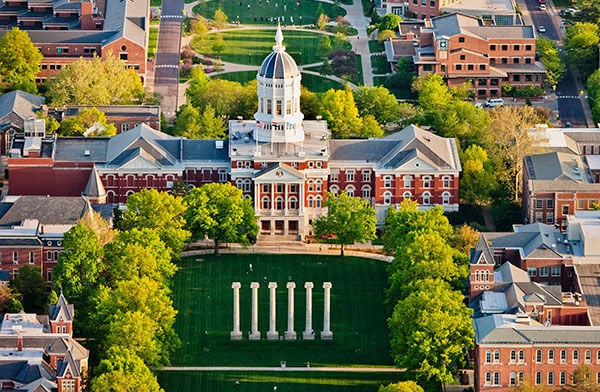 COLUMBIA  • The University of Missouri is increasing to seven the number of residence halls that aren't expected to open in the fall and is laying off some employees amid an enrollment decline and reduced state funding.
The latest three residence halls to be taken temporarily out of service are Center, Responsibility and Discovery halls, University of Missouri spokesman Christian Basi said. The university previously announced that Respect, Excellence, Schurz and McDavid wouldn't operate in the fall unless there was sufficient demand to reopen some of them.
Combined, the seven halls are capable of housing about 1,500 students. Excellence didn't operate this year, along with two other halls that are being demolished to make way for new halls. One of the new halls opened last fall, and another is opening this fall.
The closures are estimated to save about $2 million, largely through reduced utility costs. The university says two of the closed halls also could potentially get some use as guest and conference housing.
The temporary closures come after freshman enrollment dropped 24 percent for this academic year.
The university is planning for reduced funding. This week, the Division of Operations announced 20 layoffs. Other divisions will be leaving positions unfilled.