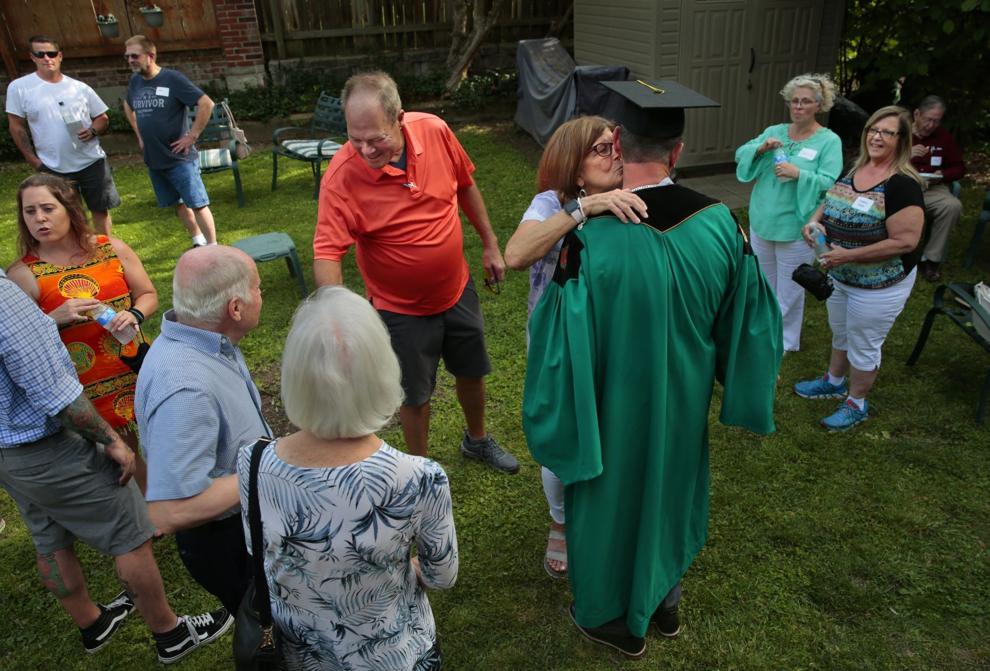 Jim Brock knows just how the dogs feel.
Abandoned. Caged. And ready for a new life with people who believe in redemption.
After 20 years in prison, Brock reentered society last November at age 49 with big dreams and about 100 college credits to his name.
Brock's dog training business has since grown to nine clients. He learned the trade working with rescue dogs at Missouri Eastern Correctional Center in Pacific. Dogs with the most serious behavior problems and the lowest chances of adoption stay with prisoners around the clock as they both learn how to live by the rules on the outside.
The human offenders and the canine offenders teach each other trust and empathy and love, Brock said.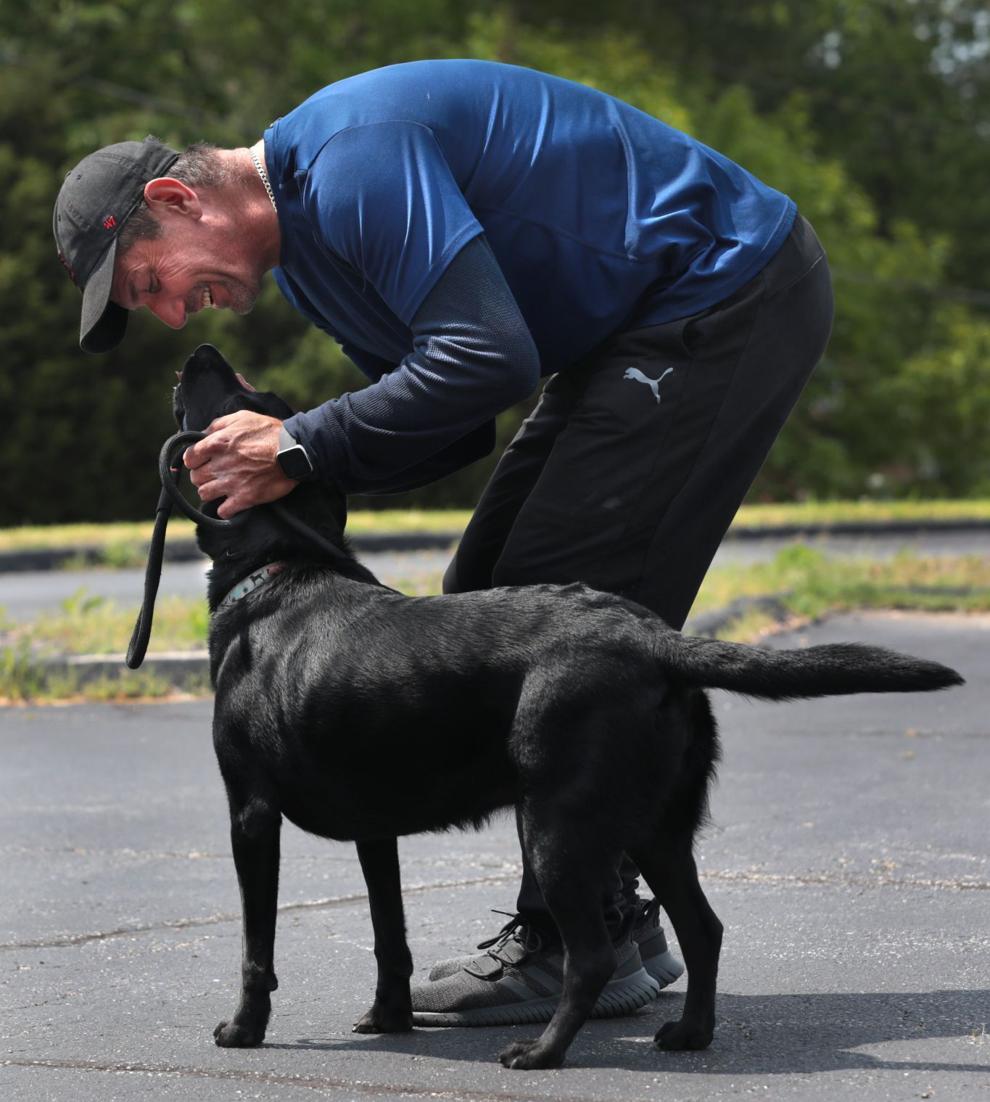 "These dogs were kind of in the same situation that I was. They went through things. They grew up a certain way, didn't have a choice, were mistreated or abandoned or put in dog fighting," Brock said. "When I got my first one, they said it wouldn't get adopted. And when I handed that first dog off to that family, it just took off from there."
Brock, now 50, has built his business through word-of-mouth, and he also has the résumé. On Friday, he graduated with a bachelor's degree from Washington University, earned through its Prison Education Project at University College. He plans to hire other released prisoners as dog trainers.
"The ultimate goal is to have my own rescue, my own training facility," Brock said. "It's good for us and the dogs. It gets us to think outside ourselves."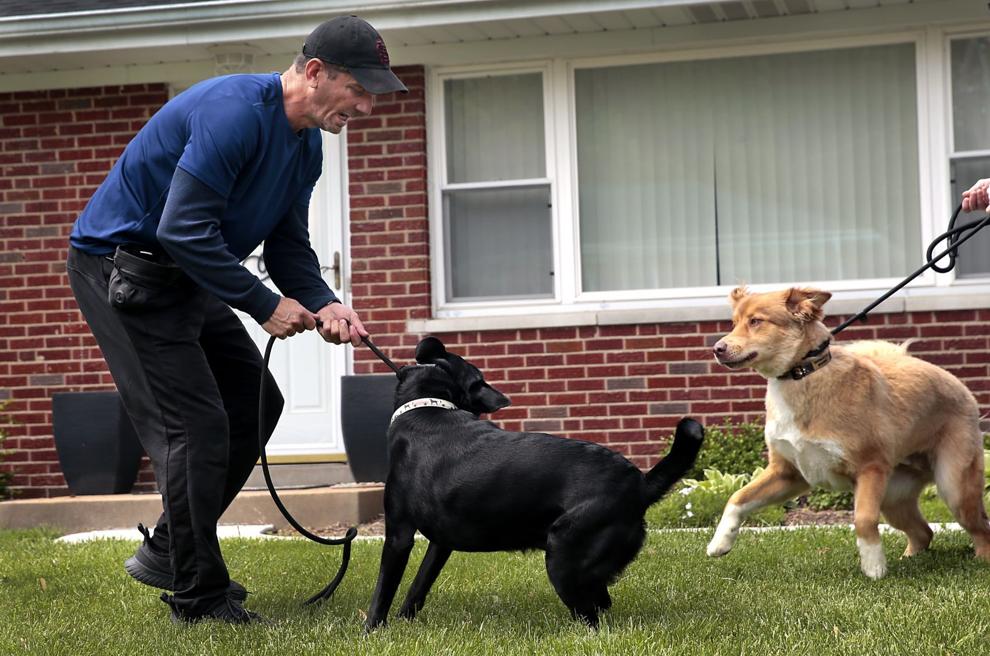 'A better place'
Brock was a star soccer player at Lindbergh High School in the 1980s, earning first team all-state honors. But his grades slipped and he became ineligible to play his senior year. He dropped out of high school and started going to bars and clubs while becoming addicted to drugs and alcohol. That led to writing bad checks, stealing beer, driving drunk and burglarizing homes.
"One night I pulled over on Highway 40 and started walking, started finding unlocked doors just to get money to get more cocaine," Brock said. "I would slip in and take a purse or wallet off the counter in the kitchen. They said I went into 35, 40 homes."
As a multiple felony offender, Brock had to serve 80% of a 25-year sentence. First forced to get sober, Brock now chooses a clean lifestyle.
"You can do some positive things like I chose to do, work on some big issues that I had and come out a better person — that's the road I went," he said. "I'm in a better place. I hate that I had to go that route to do it but it's my story now and I can only do the best I can with the rest of my life and help other people that are going through the same thing."
Brock is motivated to start over for his fellow ex-felons, the rescue dogs and especially his 22-year-old son, Zach, a junior at St. Louis University and a three-time cancer survivor.
Zach was 2 when his dad went to prison. Two years later, he was diagnosed with rhabdomyosarcoma, an aggressive cancer of the soft tissue. Doctors found tumors in the boy's jaw, abdomen and leg. Brock got a letter in prison saying his young son had a 15% chance of survival. After multiple rounds of chemotherapy and radiation, Zach was cancer-free for four years. Then he battled a recurrence in his lung. A year later, he was diagnosed with thyroid cancer, a likely side effect of the radiation. He served as an ambassador for Children's Miracle Network Hospitals and still supports childhood cancer charities.
"He's got his own story," Brock said of his son. "He took what he went through and started giving talks and doing fundraisers, helping other kids."
Turning lives around
The supports available to prisoners have been more limited during the coronavirus pandemic: Family visits were prohibited and internet service was spotty. Washington U. professors continued to teach classes remotely at the Pacific facility, with prisoners working as best they could from tablet computers.
Brock now works part time for the university as an alumni coordinator for the Prison Education Project's reentry program. He hosts weekly check-in meetings with seven or eight men who took courses at the Pacific facility before their release.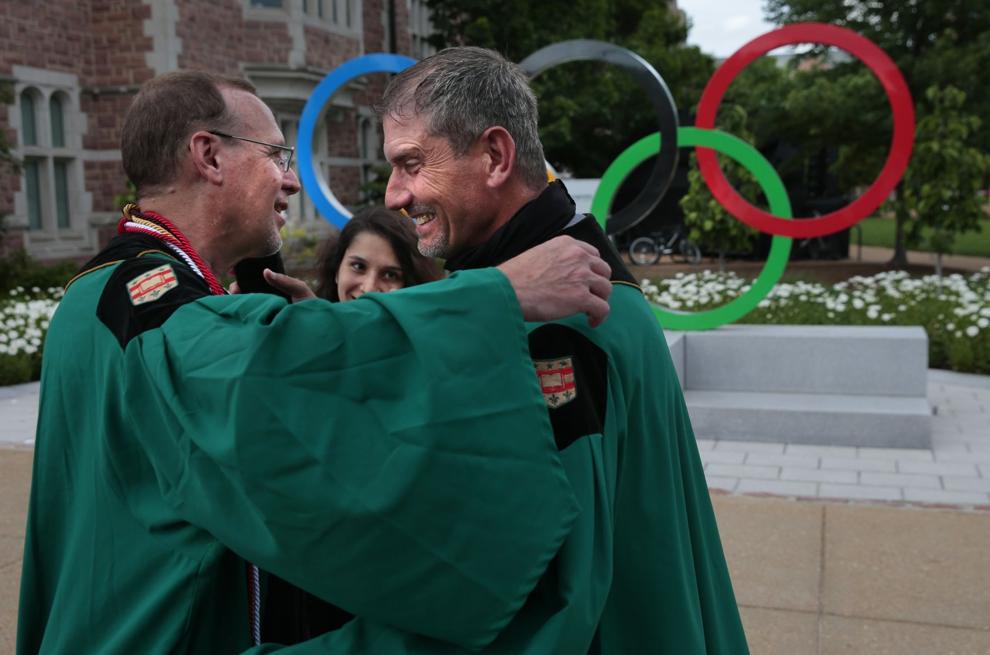 "It gives space for guys to come in and work through all the struggles we face coming out," Brock said. "There are still a lot of things that are barriers to us in mainstream society. Yes, these guys made mistakes, but they've proven they can do high-level college work. One of our guys is possibly going on to law school at Georgetown."
Brock's challenges have included getting his driver's license renewed, a necessity for his other job with Crossroads Courier, making deliveries to hospitals and banks. Although he's been sober for more than 20 years, Brock still has to blow into a Breathalyzer to start his car. He had to make several court appearances, pay hundreds of dollars in fees, establish a bank account and get fingerprint checks even though his criminal record is readily available.
The four-month process to get his license back was "probably my first win ever in court, and to be honest with you, I never wanted to see a courtroom again," Brock said.
Going through the ordeal, even with support from family and the Washington U. law library, made Brock understand why the recidivism rate is so high. It inspired him to help others navigate the red tape.
"What if a guy had nobody and had to go through even one-fourth of what I went through in those first few months? I could see where I would have thrown my hands up," he said.
Brock said new highways in the St. Louis region and smartphones have been the hardest things to master since his release. Brock used to help his mom program the VCR. Now, she helps him navigate the phone.
"Everything is a computer. The car's a computer, the phone's a computer," he said. "I went down to do laundry, and the damn washing machine was a computer."
He's also returned to the soccer field. In prison, Brock stayed in shape by running five days a week and playing a lot of softball, handball and basketball. Soccer was banned 10 years ago, he said, because of injuries. Now he plays in an indoor league with college-aged players. He scored two goals in his first game.
Graduation day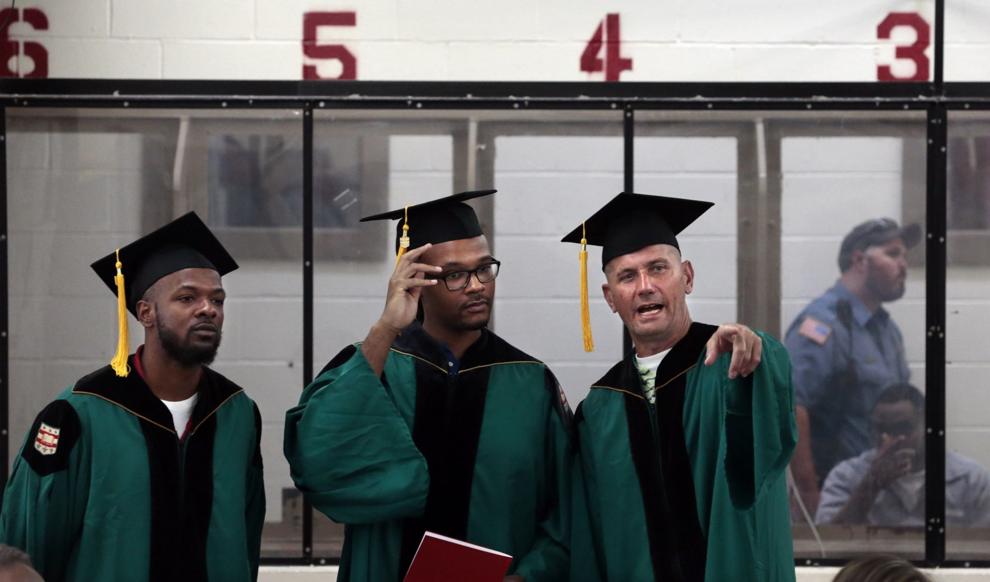 Dozens of men have now taken the college-level courses ranging from astronomy, classical to Renaissance literature, macroeconomics and Greek mythology. The program recently secured close to $1 million to expand to a women's prison in Vandalia, Missouri.
Teaching in the prison is a reminder "of the way education is really supposed to be about equity, opportunity and social mobility," said Brock's mentor Jami Ake, assistant dean of the College of Arts and Sciences at Washington U. and one of the founding members of the Prison Education Project.
After completing his final capstone paper this semester on the justice system in St. Louis County, Brock earned his bachelor's degree in science.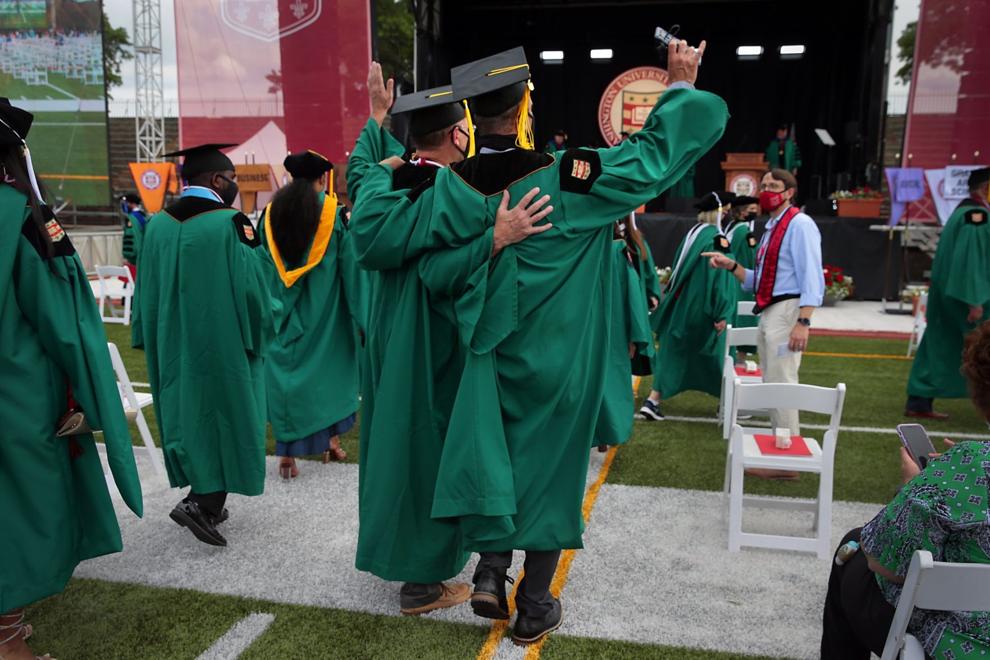 Brock stuck it out no matter how challenging the coursework or how many pages he had to read, Ake said. His graduation and career goals are more than a personal achievement. As a role model for fellow prisoners, "he set an example that probably did more for the program than any syllabus could."
"Almost everyone who goes to prison also gets out of prison," she said. "When folks come back to the community, it would be great if they were better versions of themselves than when they left us. And we should all be working to make that happen."