Washington University will no longer consider applicants' ability to pay in undergraduate admissions decisions by investing $1 billion in financial aid.
The effort, called Gateway to Success, comes after the university's endowment earned a record 65% return in the 2020-2021 fiscal year to reach $15.3 billion. The boost will likely move Washington U. into the top 10 largest university endowments.
Chancellor Andrew Martin called the need-blind admissions policy a "moral obligation" that has been years in the making, to open the university to qualified students regardless of their financial status.
"We want the most talented students, particularly those in the metro St. Louis area," Martin said. "We want those folks to get educated at this world-class university and then stay here."
The $1 billion investment includes $800 million for undergraduate admissions to meet the demonstrated financial need of all students. The remaining $200 million will go toward financial aid for graduate students.
Full undergraduate tuition at Washington U. this school year is $57,750.
Soaring returns at venture capital funds juiced results for many university endowments in the last year. The 65% return at Washington U. — possibly the best performance in the country — was helped by a co-investment in COVID-19 vaccine developer Moderna Inc., which rose about 280% in the period.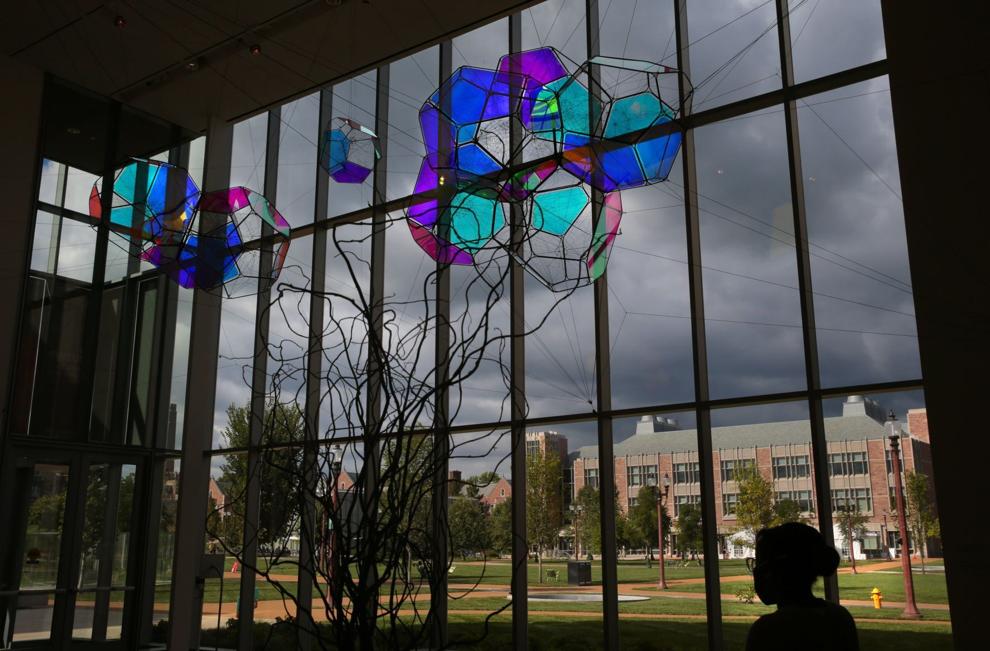 The university's $15.3 billion endowment is larger than the economies of dozens of countries including Brunei, Haiti and Nicaragua.
Higher education observers note that wealthy universities with large endowments have largely avoided the worst of the financial crisis in higher education, whereas smaller colleges rely more heavily on tuition dollars from a shrinking population.
"In its own small way, this admirable program at Washington University will expedite the financial failure of some small to medium-sized private colleges who have relied on these academically strong students and their Pell grants for decades," said Gary Stocker of the St. Louis-based research firm College Viability.
Washington U. Student Union President Ranen Miao called the previous lack of need-blind admissions "really embarrassing," according to a recent article in the campus' Student Life newspaper. Washington U. is the last of the top-ranked colleges to adopt the practice.
Martin said he agrees with Miao's assessment, and mentioned the move to need-blind admissions as a priority in his inaugural address at the university two years ago.
The university has been criticized in the recent past for not accepting enough low-income students, who make up about 40% of college students in the U.S.
Since 2015, the university has increased the number of students who qualify for federal Pell grants to 13% from 8% of the total enrollment.
The WashU Pledge program launched in 2019 to offer full-ride scholarships to students from Missouri and southern Illinois who qualify for Pell grants or have family incomes of $75,000 or less.
"While WashU still enrolls a lower share of Pell students than some of its peers, its significant improvement demonstrates how an institution that recently lagged far behind can make rapid progress in expanding opportunity," reads a 2020 report from the American Talent Initiative, a nonprofit focused on expanding access to college.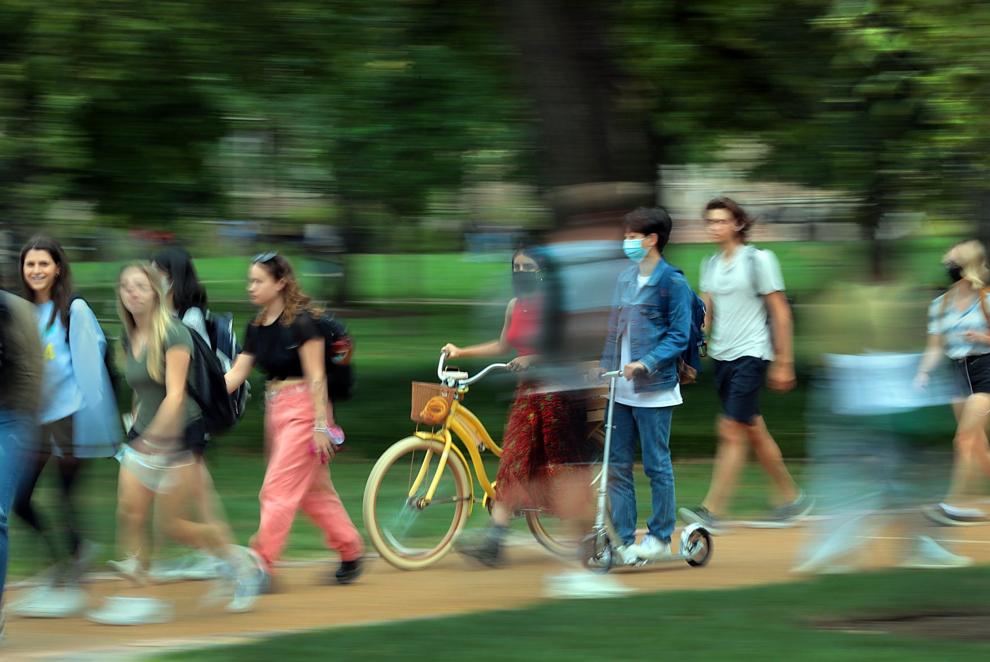 Schools like Washington U. should aim for 20% low-income enrollment, in part to justify their tax-exempt status, according to Thomas Mortenson, a senior scholar at the Pell Institute for the Study of Opportunity in Higher Education.
Eliminating financial status in admissions decisions could make the acceptance rate, at 13% for the entering freshman class, even more competitive, Martin said.
"I think there may be some folks who may be grumpy because it will be more difficult to get into this university," Martin said. "Our job is to find the brightest students we can find."
Wire services contributed to this report.