BLACK JACK — Four-year-old Deyton Tice will soon join thousands of Missouri children who haven't entered public kindergarten since the start of the pandemic.
Tayler Jones pulled her son out of preschool in 2021 because she was pregnant and concerned about Deyton bringing home germs. Jones, who has a degree in child and family development and years of preschool teaching experience, discovered that home-schooling works best for their family. Now she teaches Deyton and her 6-year-old niece in a converted basement and is looking to add more students to her micro-school, Tayler Made Academy.
"They love it," Jones said. "They prefer it over their other schools. I learned that my child learns through play, and my niece is more of a structured learner. Being able to adapt to both of them is super important."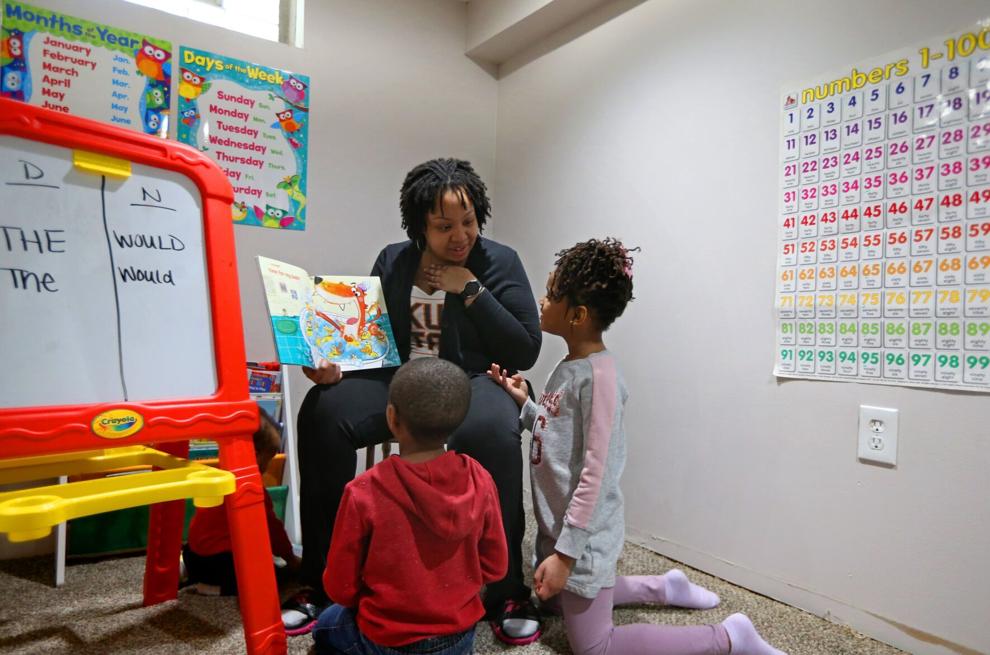 If he weren't home-schooled, Deyton would likely attend kindergarten in Hazelwood School District in the fall. Enrollment in the district has dropped by more than 1,250 students, or 7%, since 2019 in a trend seen locally and nationwide.
Falling enrollment
There are 5,500 fewer students in public schools in St. Louis County and nearly 3,000 fewer in St. Louis city this year compared to 2019-2020. Even in St. Charles County with a growing population, the number of public school students fell by 558 in the last three years. Fox School District, the largest in Jefferson County with 10,800 students, is down by more than 400 students in the same period.
Across the U.S., hundreds of thousands of students are still unaccounted for after dropping out of public schools during the pandemic, according to an analysis by The Associated Press and Stanford University.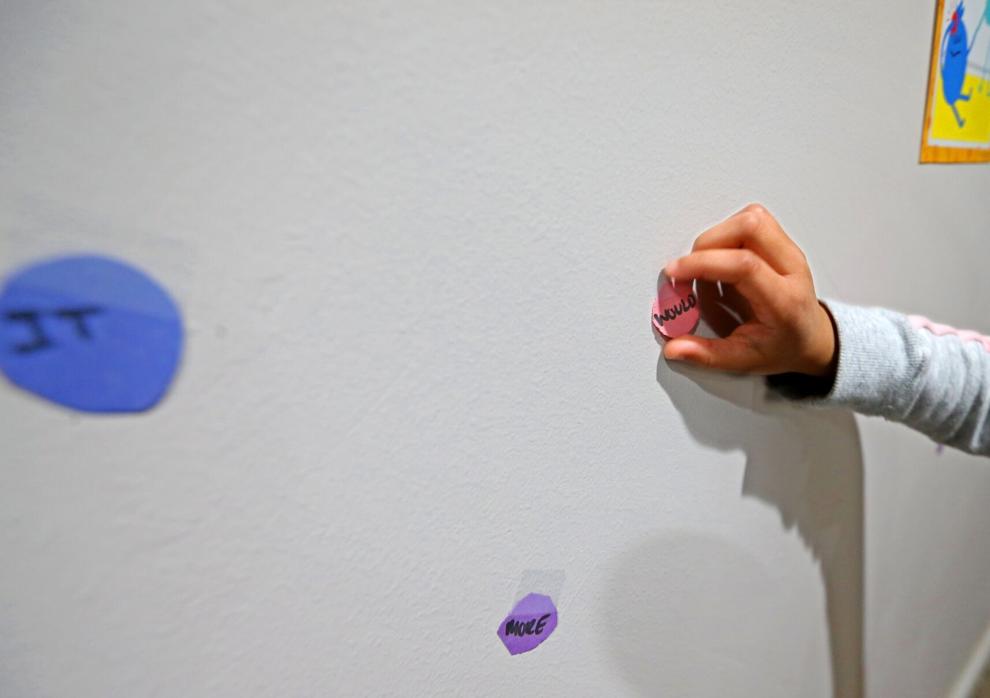 The "missing" students received crisis-level attention in 2020 after the pandemic closed schools nationwide. In the years since, they have become largely a budgeting problem. School leaders and some state officials worry aloud about the fiscal challenges their districts face if these students don't come back.
Gone is the urgency to find the students who left — those eligible for free public education but may not be receiving any schooling at all. Early in the pandemic at schools like Patrick Henry Elementary in downtown St. Louis, staff and volunteers went door-to-door to reach and reengage kids.
States such as Missouri where kindergarten is optional are more likely to have larger numbers of unaccounted-for students, suggesting the missing also include many young learners kept home instead of enrolling in school. The state also doesn't require registration for home schools, making it difficult to track the number of students.
However, there are hints that home-schooling has contributed to some of the decline in public school enrollment. The Missouri Department of Elementary and Secondary Education keeps a tally of students who transfer from public to home schools each year. The rate spiked in 2021 to 3.6% of the total enrollment, about 30,500 students, compared with 1.8% in 2020, or 15,600 students. Last year, the number was closer to the previous average of around 20,000 students.
Private schools have seen a smaller bounce, but still receive less than 1% of public school students transferring each year. The slight increase has not been shared equally, with many private schools also reporting drops in enrollment. The Archdiocese of St. Louis, which operates 85 parish grade schools, has seen only a slight recent increase in students after losing more than 20,000 since 2000. Dozens of Catholic schools are expected to merge or close after the archdiocese's "All Things New" restructuring plan is released in May.
Students have also not fled to charter schools in St. Louis city or the Normandy school district during the pandemic. Four charter schools have closed and three have opened in St. Louis since 2019, with combined charter enrollment falling by 300 over that time. The first charter school in St. Louis County, the Leadership School in Pagedale, opened last fall with 86 students in kindergarten through second grade, short of its projected enrollment of 130.
Losses are widespread
An analysis of the data shows the absent students cannot be fully explained by population loss from falling birth rates or out-of-state moves, indicating "there's something else going on," said Nancy Singer, associate dean of the college of education at University of Missouri-St. Louis.
Students and families may be avoiding school for a range of reasons. Some are still concerned about COVID-19, are homeless, or have left the country. Some students couldn't study online and found jobs instead. Some slid into depression.
Discussion of children's recovery from the pandemic has focused largely on test scores and performance. But experts say the data suggests a need to understand more about the children who aren't in school and how that will affect their development.
"The scary part of the story, if you're not able to figure out where did they go, did they drop out of schooling altogether?" Singer said. "Whether they're being home-schooled or participating in virtual learning or going to regular K-12 school, we certainly want every child to have that experience."
Ultimately, the inability to account for thousands of children will have an impact on the stability of the region and the workforce, Singer said.
This year, enrollment in public preschool through 12th grades inched up by 827 students to 898,763, still short about 20,000 students from five years ago.
About one-third of Missouri students lost during the pandemic came from St. Louis city and county. Five area districts report declines of at least 10% in their student populations since 2019 — Clayton, Ferguson-Florissant, Hancock Place, St. Louis Public Schools and Valley Park, along with three charter schools: Biome, Confluence Academies and St. Louis Language Immersion School.
Locally, only one district in St. Louis County, Bayless, has surpassed its pre-pandemic enrollment by 1% or more. The small district in south St. Louis County has added 33 students since fall 2019, enough for two small classrooms.
Earlier this month, Webster Groves School District hosted open houses in its elementary schools for the first time in an effort to attract new students. The district's enrollment of 4,211 students is down by 273, or 6%, since 2020. The decline means a loss of $1.7 million in next year's budget, according to Superintendent John Simpson.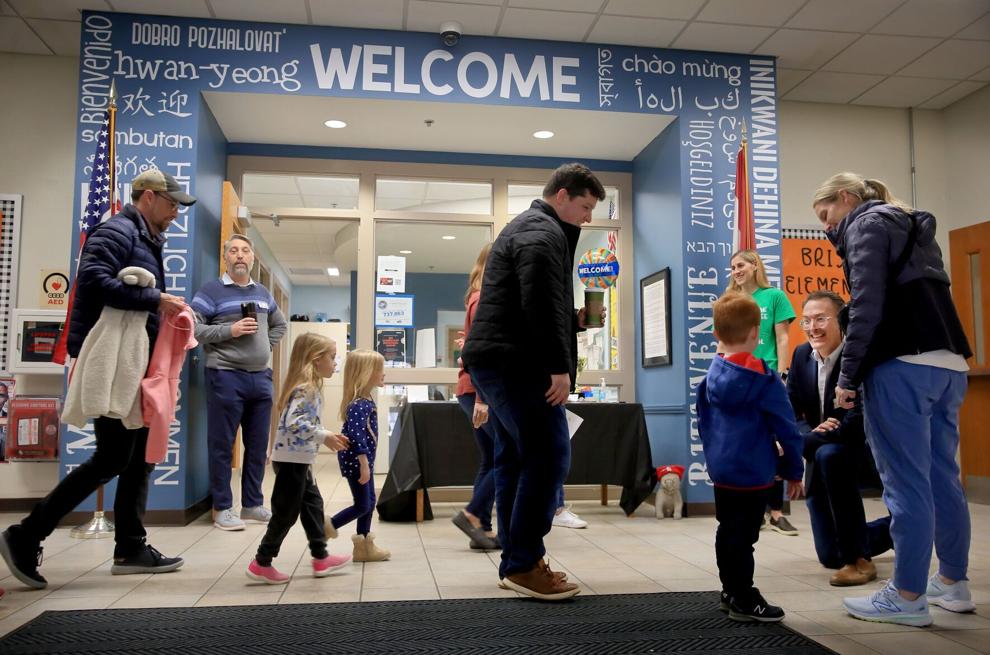 Residents in the Kirkwood School District voted down a $70 million bond issue in 2020 that would have included the construction of a new elementary school in response to projected enrollment growth. The district has added 11 students in the three years since.
One reason for falling enrollment in St. Louis County is the phase-out of the voluntary desegregation busing program. Kirkwood counted 480 students bused in from St. Louis city in 2008-2009, and this year the number is down to 44.
But even as the desegregation program winds down, Black families are not returning to St. Louis Public Schools. The city school district is now down to 16,572 students in kindergarten through 12th grade from a peak of more than 115,000 in the late 1960s.
Impact on budgets
The drop in students puts an additional strain on school district budgets because funding is tied to attendance. Millions of dollars in pandemic relief funds have helped subsidize falling enrollment, but districts are expected to allocate the federal dollars by September 2024. Fox School District in Jefferson County floated switching to four-day weeks next year to save money but has tabled the idea for now.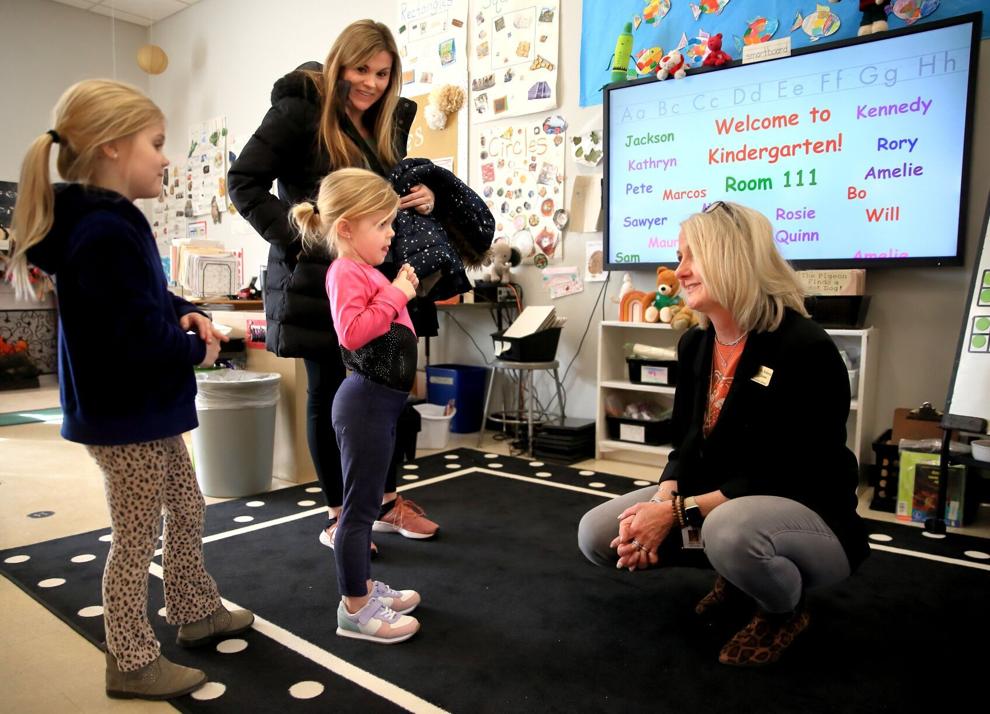 This year, one in four elementary schools in St. Louis city and county have fewer than 200 students, considered a benchmark for financial viability. Most of the schools were not designed to be small, and still have fixed costs with staffing and building maintenance.
In SLPS where enrollment varies widely, the budget per student last year was $25,417 at Peabody Elementary (enrollment 110) compared with $15,464 per student at Nance Elementary (enrollment 286).
Education finance experts anticipate teacher layoffs and school closures in the near future for the St. Louis region. La Salle Charter School, which opened in 2015 in north St. Louis, will close in May after hovering around 120 students in a school built for 300.
In Ferguson-Florissant School District, there are three elementary schools (Bermuda, Central and Holman) that have lower enrollments than Vogt Elementary in Ferguson and Airport Elementary in Berkeley had when they were shuttered in 2019. State data from October show Ferguson-Florissant lost more students in the last year than any other district in Missouri, but a district spokeswoman said homeless students were undercounted.
As schools get smaller, the staffing shortage becomes more acute as districts have even more difficulty hiring nurses, social workers and special education teachers for every building.
Home-schoolers like Tayler Jones said they feel a sense of relief in opting out of the public school system. She appreciates the added family time and ability to personalize the curriculum. Deyton can count to 100 in English and Spanish, is starting to read and knows the states and capitals.
"When I took him to school, it was hit-or-miss whether he was in a good mood," Jones said. "At home he's a lot more calm. I like that I can pretty much teach him whatever. He's on the more advanced side so I like to keep up with that."
Josh Renaud of the Post-Dispatch and The Associated Press contributed to this report.
Originally posted at 2 p.m. Thursday, Feb. 16.