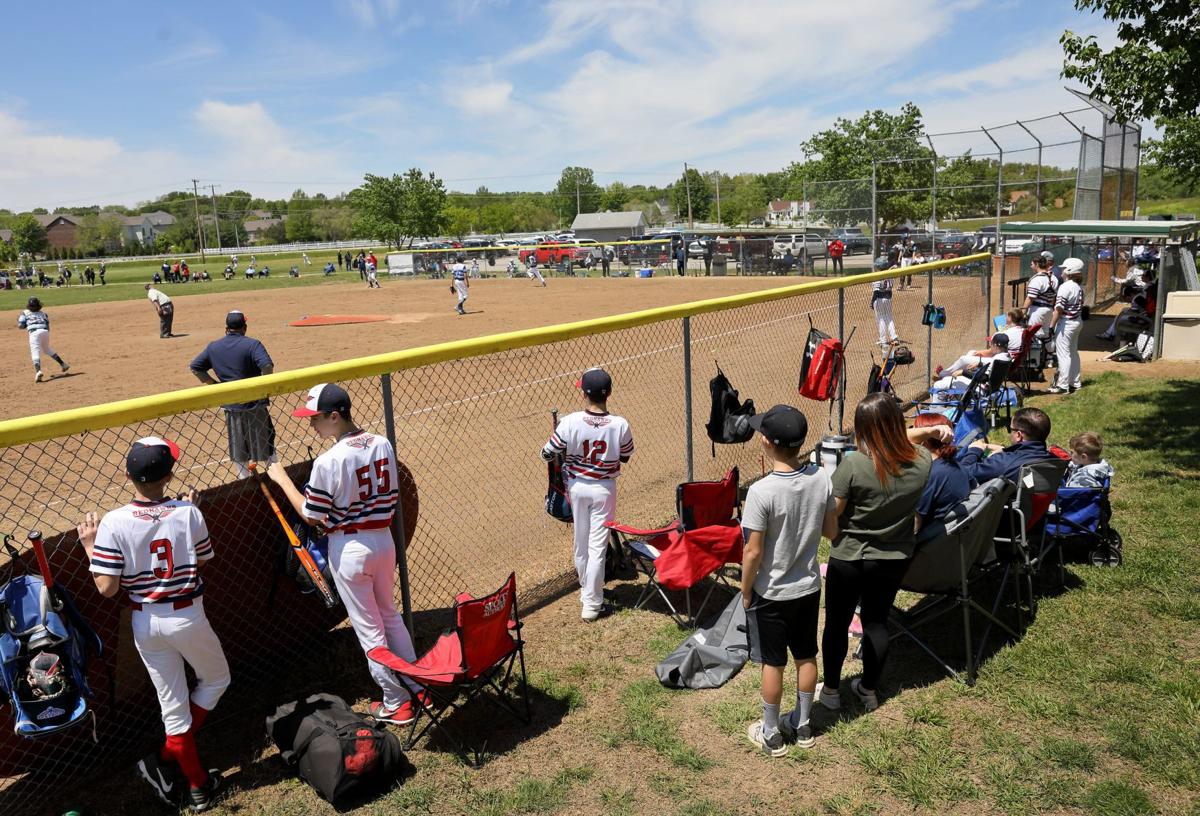 Youth sports programs have come under fire for a rise in coronavirus cases, even as St. Louis area school districts prepare plans to reopen next month.
Among developments that are drawing heavy criticism are liability waivers some parents have been asked to sign because of the virus for their children to participate in sports and other extracurricular activities.
Since late June, there have been six to eight new cases of COVID-19 reported daily in children and teens ages 10 to 19, St. Louis County officials said. At least two high schools, Eureka and Kirkwood, have reported cases this week in student athletes participating in football conditioning workouts.
At a media briefing Wednesday, St. Louis County Executive Sam Page said youth sports are "the primary source of spread in the community."
The rising cases in young people have coincided with the start of summer sports programs, and contact tracers have noted a link to participation in those activities.
"Given that decisions will be made soon about the reopening of public schools in St. Louis County, we're concerned," said county health department spokesman Christopher Ave. "Schools aren't even in session and we're seeing this increase."
Some school districts have asked the Missouri United School Insurance Council to provide liability waivers for COVID-19, although they are not required to use them, said the group's executive director Mark Stockwell.
The waivers are intended for voluntary activities like sports that may pose additional risk of illness, and do not apply to classroom instruction that schools are required to provide. The waivers, which are to be signed by parents or guardians, say students should not participate in activities if they have any symptoms or have been in close contact with an infected person. They also say the districts are released from liability if the student falls ill or dies from COVID-19.
At least five local districts have used some type of COVID-19 waiver for student athletes this summer — Hazelwood, Kirkwood, Wentzville, Francis Howell and St. Louis Public Schools.
Some school officials told Stockwell that parents had refused to sign the releases, he said.
"Everyone's running a little bit scared because no one knows what we're facing," Stockwell said. "I hope everybody understands that the intentions are good, and even if somebody signs a waiver that doesn't stop them from suing a school district."
Hazelwood's waiver traveled around social media this week, angering parents, including some who said it felt like schools were sacrificing children's health for the sake of football.
"Our district has implemented unprecedented safety precautions in all of our buildings; however, it is important for parents to understand that school districts can only mitigate the risk of COVID-19," reads a statement released Tuesday by the district in response to the backlash. "No district, organization, or business can offer 100% protection against exposure to a global pandemic."
Several colleges, including the University of Missouri, have also asked athletes to agree to certain conditions before participating, advising them of the risks associated with COVID-19. Four out of 211 Mizzou student athletes tested last month were positive for the virus, university officials have said.
Sens. Richard Blumenthal, D-Conn., and Cory Booker, D-N.J., introduced a bill last month that would bar liability waivers in higher education and prohibit schools from pulling scholarships from athletes who opt out of playing because of coronavirus fears.
At Kirkwood High, 15 football players are under quarantine for two weeks after a player tested positive for COVID-19. The player had participated in the team's voluntary summer workouts, school leaders said Sunday.
Eureka High School suspended its football strength and conditioning camp Tuesday after a student athlete there tested positive. The Rockwood School District does not have a COVID-19 waiver for sports participation, a district spokesman said.
At least 10 states have pushed back their opening dates for high school football. Missouri's regular season is still set to start Aug. 28.
The Illinois High School Association said Tuesday that it is waiting on guidance from Gov. J.B. Pritzker and the state's health and education departments on how to proceed with fall sports. Pritzker said Wednesday that youth sports are contributing to an uptick of cases in the state.
Page said he would have more information Friday about the connection between coronavirus and youth sports. On Monday, St. Louis area school districts are to announce their plans for reopening schools next month.
The Associated Press contributed to this report.
These maps and charts show the spread of COVID-19 in Missouri and Illinois.
Concerned about COVID-19?
Sign up now to get the most recent coronavirus headlines and other important local and national news sent to your email inbox daily.