ST. LOUIS — Police Chief John Hayden joined a crowd of mourners Thursday in a march down Martin Luther King Jr. Drive to commemorate a retired police captain who was shot and killed this week trying to prevent a pawn shop from being looted.
The family of David Dorn led upward of 100 people down the boulevard in a gathering called the March to End Violence. Several police officers, dressed in their blue and black uniforms, joined Hayden along the walk.
The Rev. Richard Jackson of the Manasseh Ministry said he knew Dorn back when Jackson was a 17-year-old shoplifter. Dorn was the police officer who caught him, and also the one who talked to him.
"He was a very honest police officer and an honorable gentleman," Jackson said. "He would talk to me outside the store. 'You go to school? You doing OK?' "
Dorn's niece, Tandy Stewart, stood near the front of the pawn shop where Dorn was killed and looked down at the sidewalk, among the crushed memorial candles. She bent down and touched the pavement with tears in her eyes.
"My uncle's blood," she said, her voice breaking. She sat down next to dried traces of blood and stared. Some family members came to offer her pats on the back and words of comfort.
"He was a great man," she said. "He did not deserve this … it's so not worth it."
Dorn was friends with the owner of Lee's Pawn & Jewelry and worked for him. He would show up at the shop when burglar alarms sounded to check on the building and make sure it was secure, his widow, Ann Marie Dorn, earlier told the Post-Dispatch. He arrived at the shop early Tuesday to protect it during widespread unrest and violence in the city that night in the wake of the death of a black man while in police custody in Minneapolis.
He was fatally shot by someone looting the shop, police said. There have been no arrests in the shooting. 
Dorn retired from the St. Louis police force in 2007 after 38 years on the job. He rose from rookie patrol officer in 1969 to captain. He was the deputy commander of the Bureau of Patrol Support, which oversees traffic and mounted patrols, commercial vehicles and the tactical unit.
A family member, Earl Thompson Jr., said Thursday that Dorn made you "straighten up when he came around. His presence made you straighten up."
"If there was a hurdle, there was a way over it," Thompson said. "He always had a positive message when he spoke."
He added, "It's fine to protest, but murdering — what's your game? We lost that night. When you're looting and burning, we're all losing."
Photos: Friends, family police officers gather to remember slain retired cop David Dorn
Loved ones remember David Dorn outside Lee's Pawn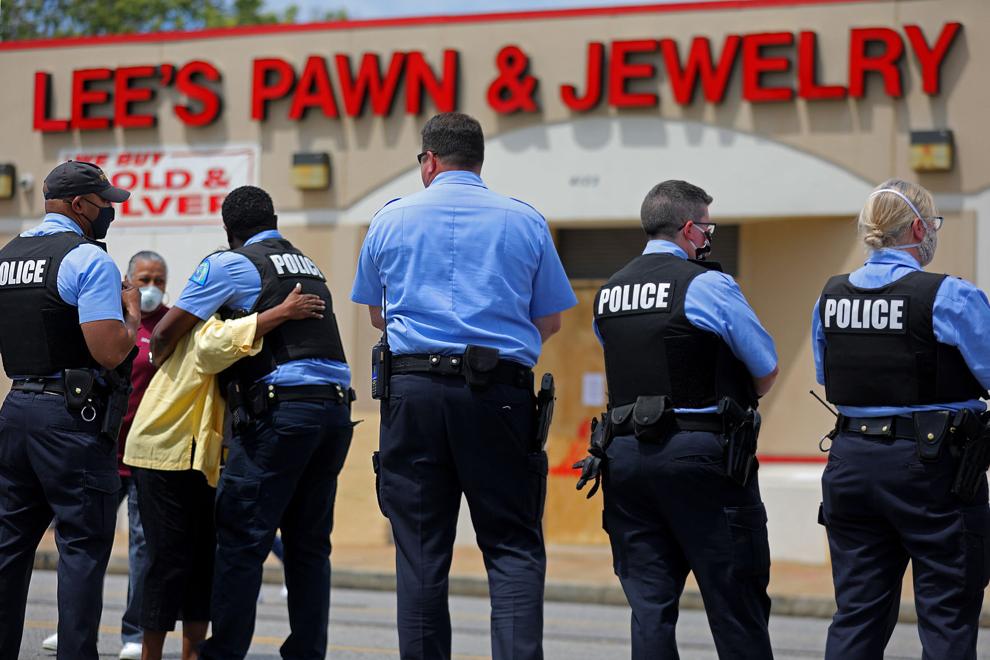 Loved ones remember David Dorn outside Lee's Pawn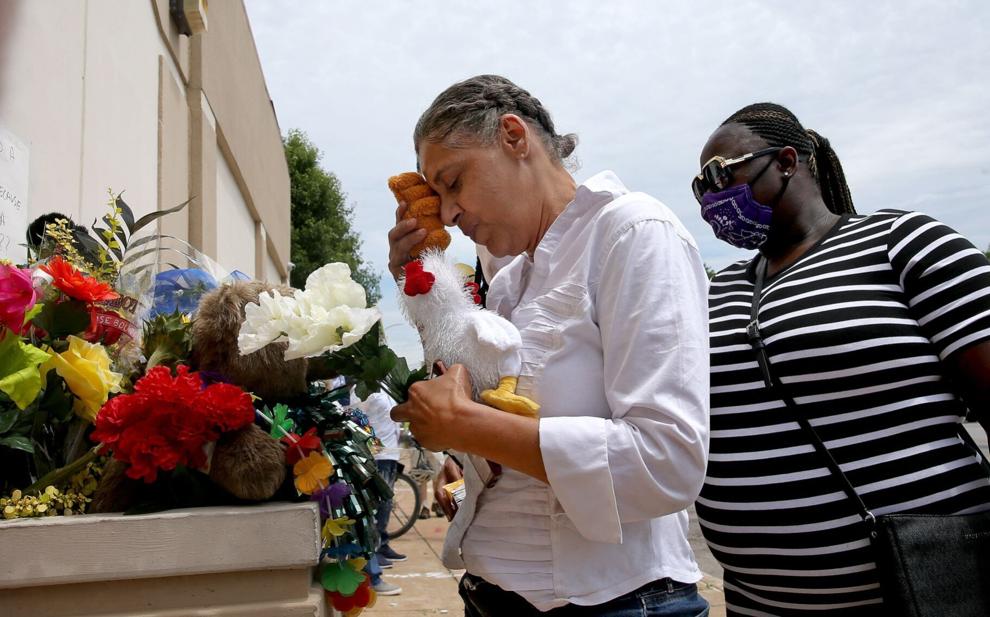 Loved ones remember David Dorn outside Lee's Pawn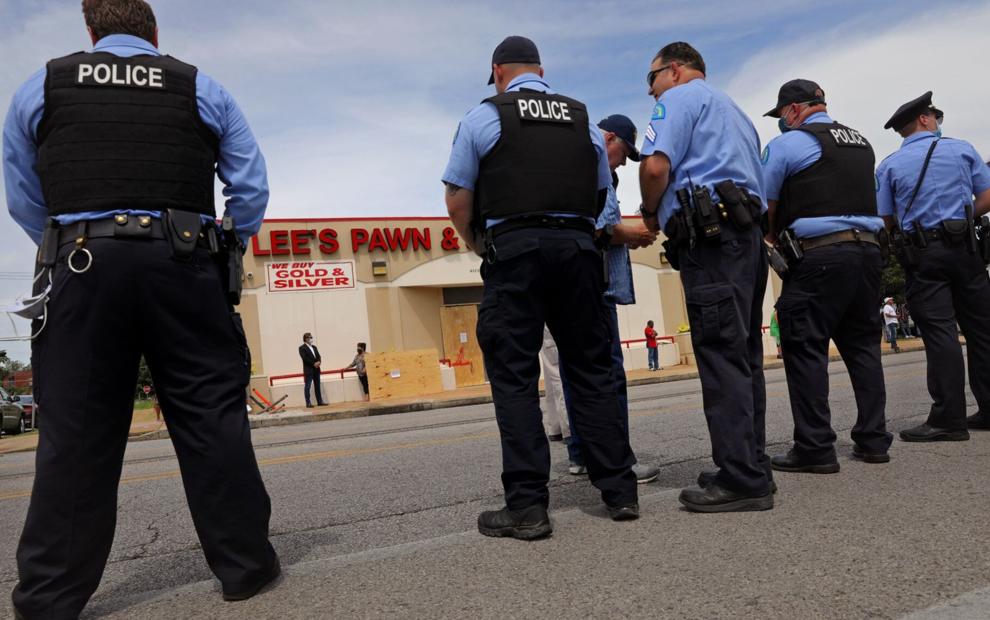 Watch now: Family, friends, SLMPD pay respects to David Dorn
Loved ones remember David Dorn outside Lee's Pawn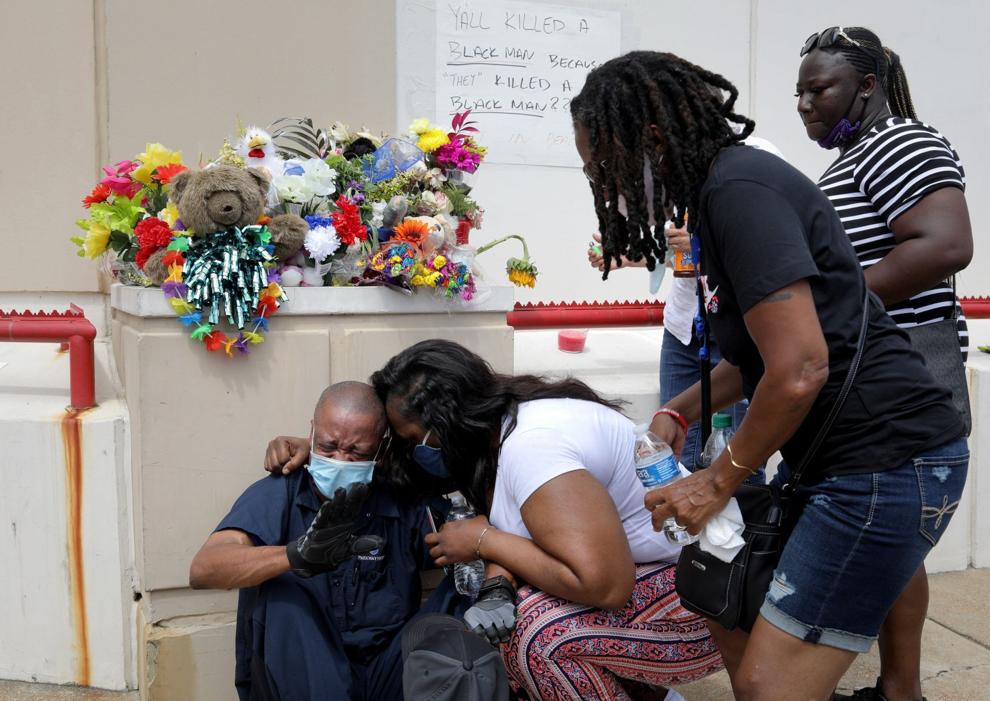 David Dorn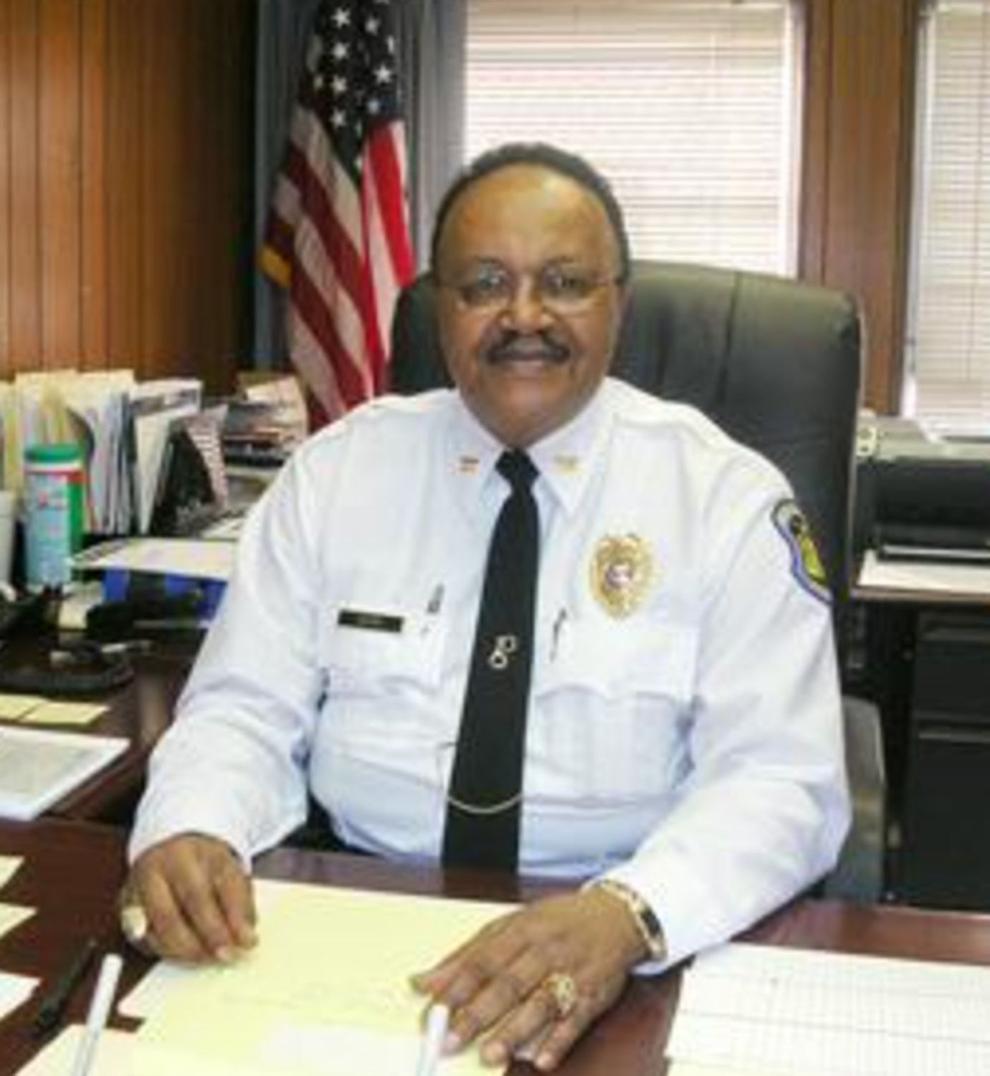 Loved ones remember David Dorn outside Lee's Pawn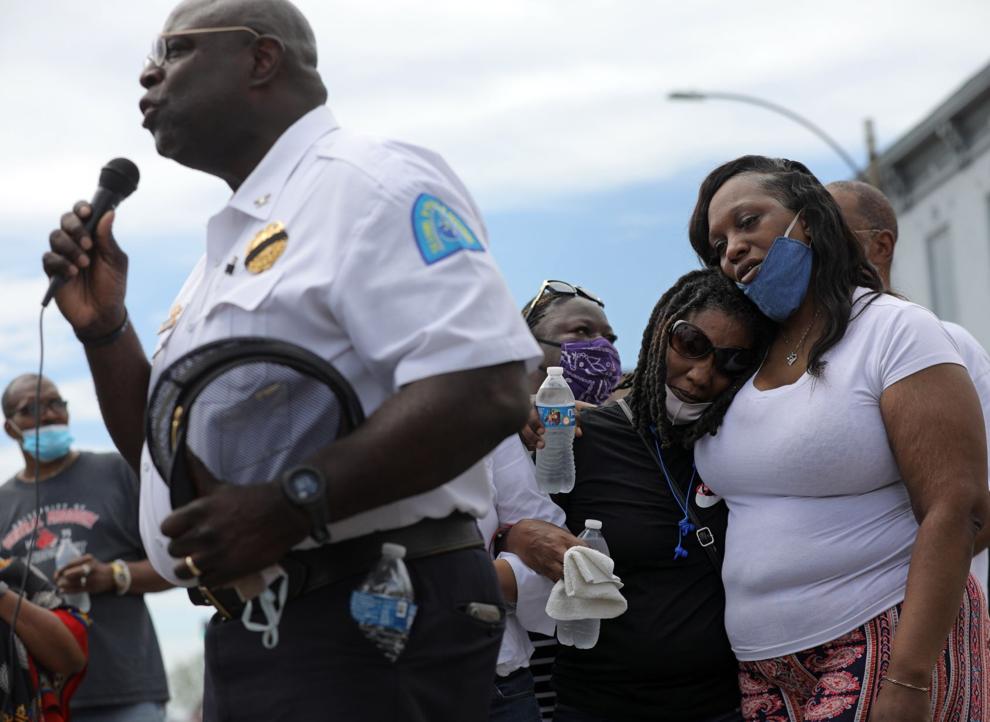 Loved ones remember David Dorn outside Lee's Pawn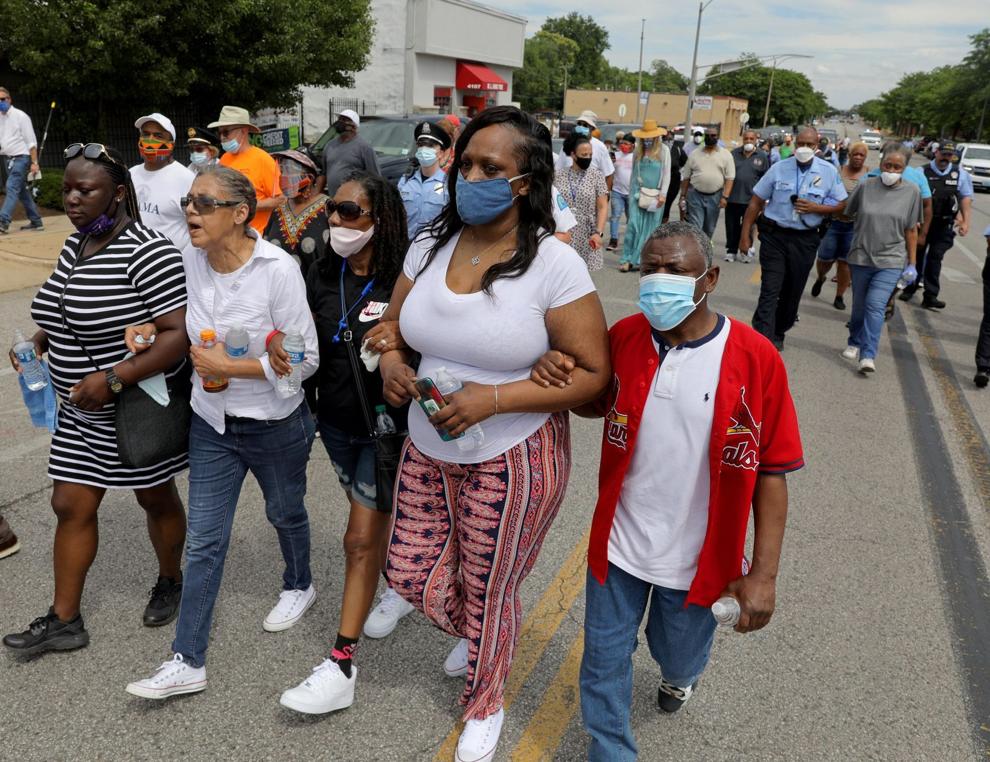 Loved ones remember David Dorn outside Lee's Pawn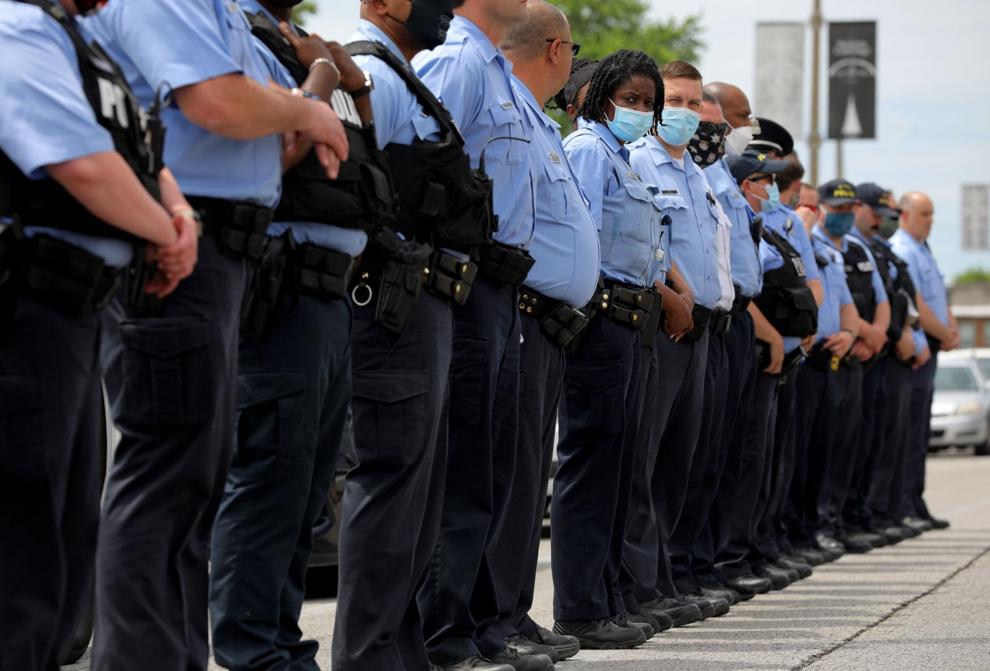 Loved ones remember David Dorn outside Lee's Pawn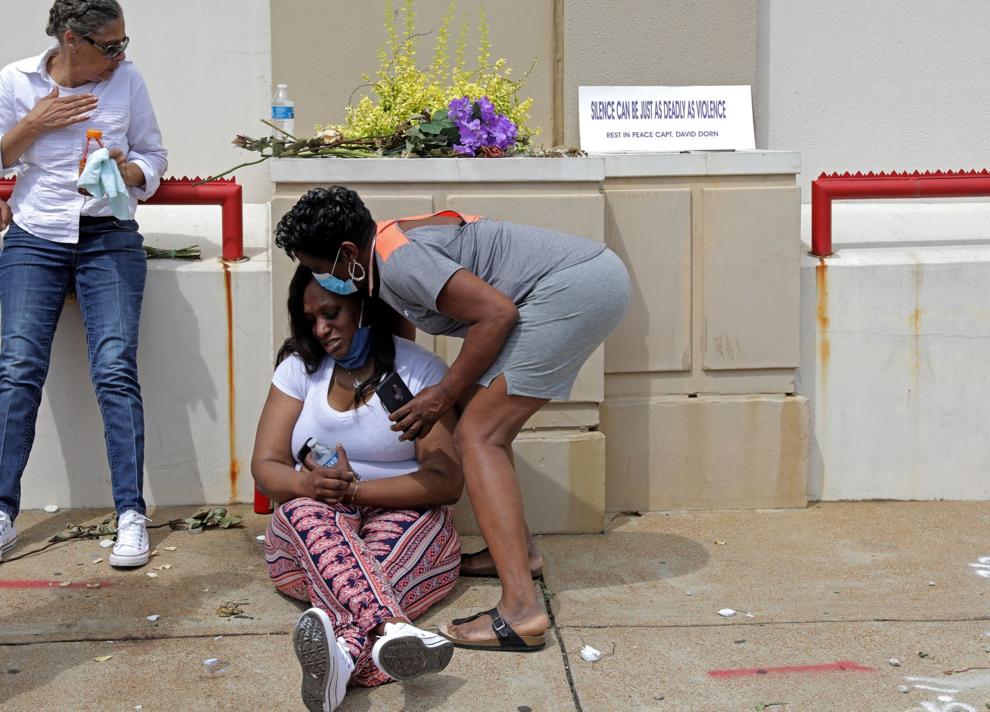 Loved ones remember David Dorn outside Lee's Pawn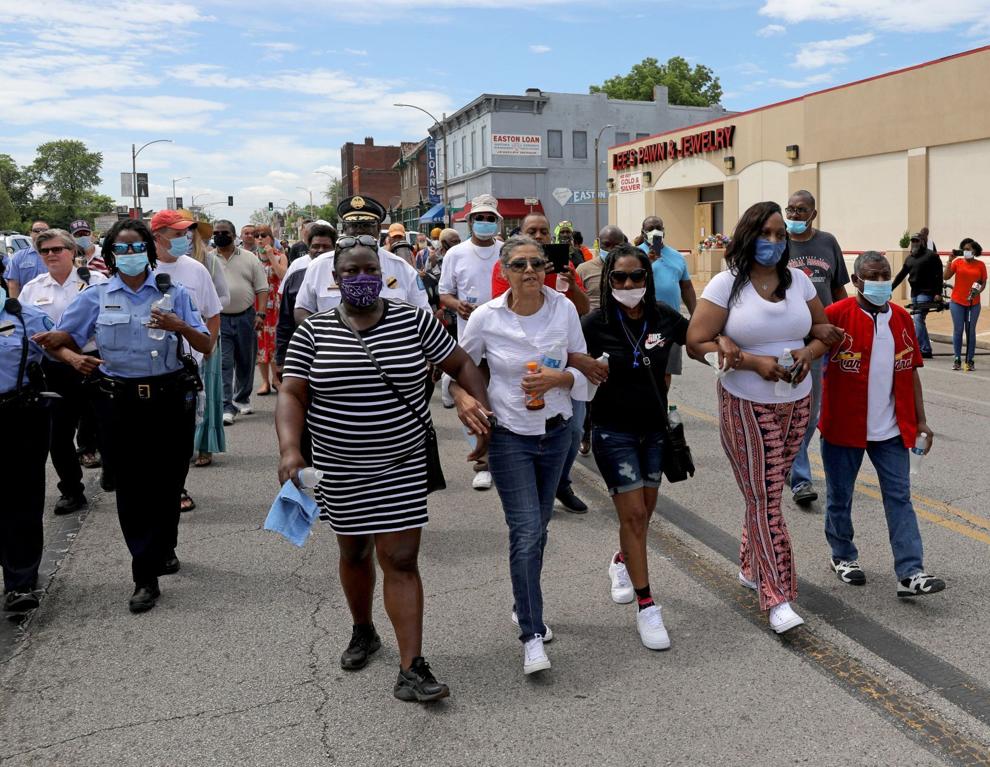 Loved ones remember David Dorn outside Lee's Pawn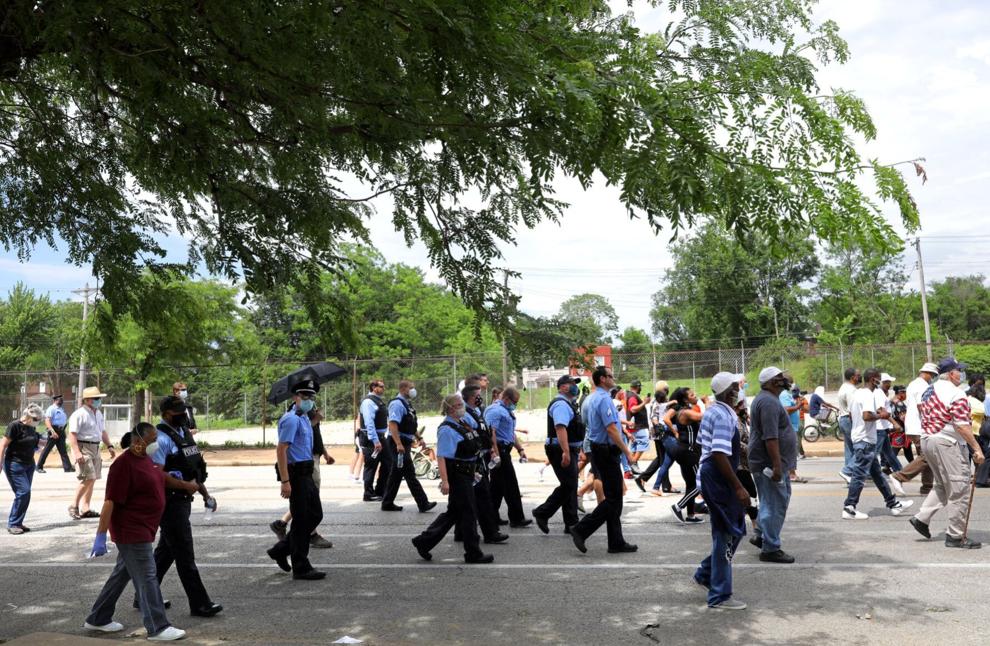 Loved ones remember David Dorn outside Lee's Pawn