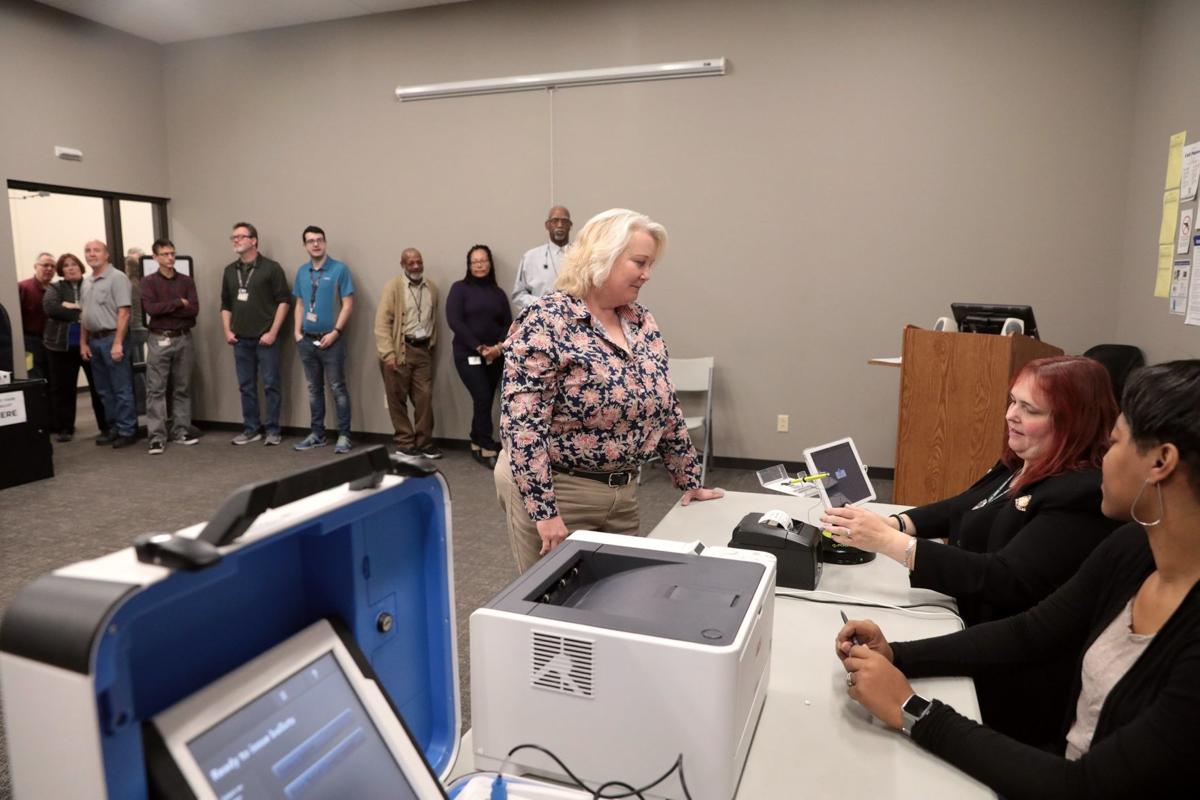 JEFFERSON CITY — Missouri voters could be asked in November to alter the way term limits affect state lawmakers.
Under a proposed referendum, members of the House and Senate would be allowed to serve a total of 16 years in either chamber, rather than a total of eight years in each chamber.
No matter how lawmakers might split up their service, they still would be limited to no more than 16 years in office.
"I think it is really important to make this change," said Rep. Steve Lynch, R-Waynesville, who is sponsoring the proposal. "It has caused a lot of inexperience in the House and in the Senate."
Voters overwhelmingly approved term limits for state legislators in 1992 based on the idea that limiting a politician's time in office would make them more responsive to voters.
But Lynch and others say the current setup has increased the influence of unelected insiders.
"The institutional knowledge lays in the hands of the bureaucrats and the lobbyists," said Lynch, a former furniture store owner, who is serving in his fourth and final two-year term.
During a hearing on the legislation Wednesday before the House Elections and Elected Officials Committee, Rep. Dan Stacy, R-Blue Springs, defended term limits, saying they force lawmakers to act quickly on issues.
"We can get lazy at some level," Stacy said.
Rep. John Simmons, R-Washington, a freshman member of the House, said the loss of institutional knowledge can be harmful to policymaking. He said term limits should be abolished altogether.
"The election is the term limit," Simmons said.
Lynch said term limits have resulted in a Legislature that is inexperienced.
During the last election cycle, for example, nearly two-thirds of the House had two years of experience or less.
"It really hinders how deep we can dive into subjects," Lynch said. "It takes us years to get up to speed. It is a steep learning curve."
It's not the first time state lawmakers have attempted to change the term limit law.
In 2018, the Missouri Senate also approved legislation that would have asked voters to amend the constitution to allow lawmakers to serve all 16 years in one legislative chamber or the other, instead of eight years in each.
The bill was brought up for debate in the House on the final day of the session, but did not come up for a final vote before lawmakers adjourned for the year.
The latest version would not be the only term limit-related question on the November ballot.
Last year, lawmakers approved a proposed constitutional amendment to limit the lieutenant governor, secretary of state, auditor and attorney general to being elected to two four-year terms.
That would match term limits already in place for the governor and state treasurer.