ST. LOUIS — Linda Thomas' career at City Hall stretches back to the late 1960s.
When she retired, she began drawing a pension that's now worth over $106,000 a year, the second largest pension among non-uniformed city retirees.
But Thomas is still working in the same job she retired from: deputy director of the St. Louis Personnel Department, a position that pays $60 an hour.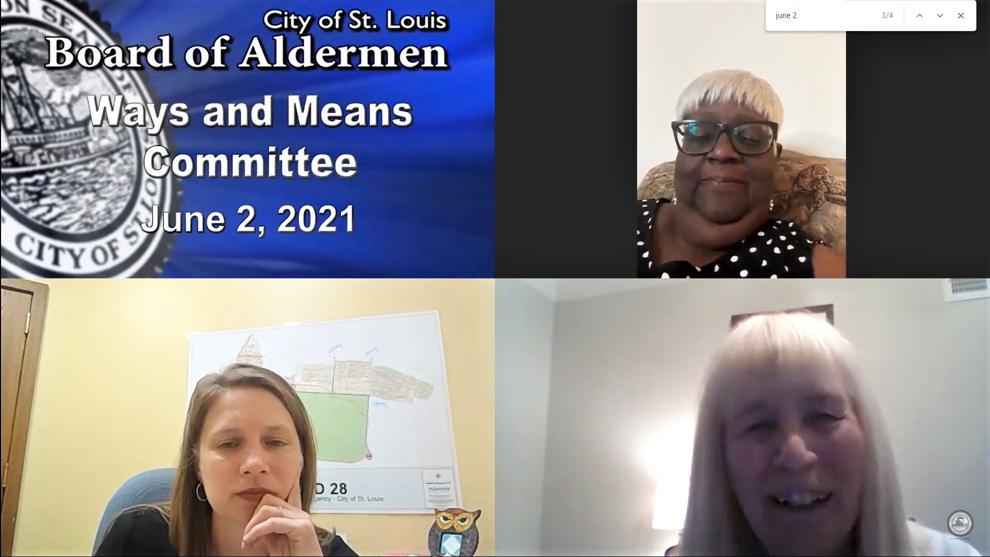 A Post-Dispatch analysis of city pension and payroll records identified nearly 20 people who show up both in 2020 pension data from the Employees Retirement System of St. Louis and in payroll data this year, indicating continued employment in addition to retirement benefits.
Additionally, in the St. Louis Fire Department, where employees have their own pension system, the newspaper was able to verify six employees drawing a pension from the Firemen's Retirement System, the old pension system governed by state statute.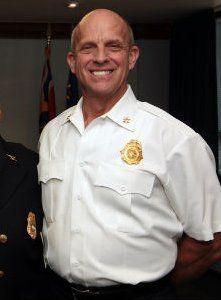 One of them, former Deputy Fire Chief Steven Kotraba, retired in 2018 and began drawing a pension worth $69,780 a year. By 2019, he was hired back as an "executive assistant II," a position in which he now earns $103,000. Kotraba, who served a stint as acting chief a little more than a decade ago amid a contentious dispute over then Mayor Francis Slay's demotion of Fire Chief Sherman George, did not respond to an email requesting comment.
The Post-Dispatch has requested pension records from the Police Retirement System of St. Louis but they were not yet available.
'Double-dipping,' but legal
The common practice of retiring to draw a pension and coming back to work at the same employer is sometimes derided as double-dipping in public pension systems around the country. But it's widely allowed, often subject to limits on work hours or earnings. Both St. Louis County and Missouri allow retired employees to return to work and continue drawing a pension as long as their hours are less than half time.
A 2018 study from the National Association of State Retirement Administrators and Mission Square, which studies local and state government workforce issues, found most of the 83 public pension plans surveyed imposed some wage or hour restrictions on return-to-work employees. And as the workforce ages, it could be useful.
"At a time when public employees who possess institutional knowledge are nearing retirement eligibility, and state and local agencies are finding it difficult to recruit, succession planning and post-retirement employment both may have a role to play in ensuring a stable and skilled workforce," the authors concluded.
As the city struggles to fill hundreds of open positions, St. Louis Personnel Director Rick Frank said rehiring retirees allows the city to retain valuable talent, especially in a tight labor market.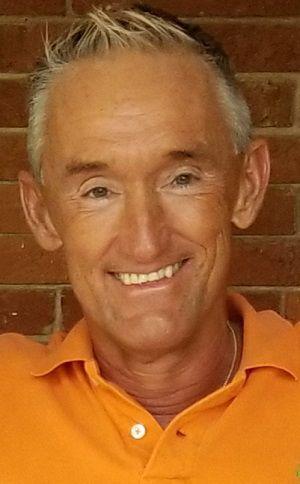 "I think there's a lot of practical reasons," Frank said. "No. 1, there's institutional knowledge. So you have people who may come back on an hourly basis or a part time basis and are able to help train new employees. They're able to pass on institutional knowledge. Oftentimes they're very effective at their jobs."
"I would be more concerned about people who retire and then immediately take up consulting contracts," he added.
Many of the employees are hourly or seasonal workers who work lower-paid positions. Even for higher-paid positions, Frank said the civilian Employees Retirement System limits work hours for retired employees drawing a pension to 39 hours biweekly. He pointed to the police and fire pension systems, which he said do not have work limits.
"There isn't any prohibition about retiring as a uniformed firefighter and then coming back to work, so there is a little bit of a double-standard," Frank said.
Asked about the six fire employees who appear to be drawing a pension and a paycheck, a spokesman for the fire department referred questions back to the Personnel Department.
"The questions you pose would be better suited there, as they handle all hiring eligibility certification lists for city departments to hire from," the spokesman said. "The Fire Department, like other city departments, receives a certified list from the Department of Personnel to interview/hire from."
Uniquely powerful
Indeed, Frank and Thomas run one of the most powerful yet little understood departments in city government, with a reach that extends across the city bureaucracy. The personnel director is a unique position that, unlike other department heads, isn't subject to change when a new mayor takes office. Frank, hired 17 years ago, can only be removed through a process that includes formal charges of malfeasance and a hearing before the Civil Service Commission — a three-member panel whose members are appointed by the mayor but serve staggered, six-year terms. If the director retires, the mayor can only pick a new personnel director from a list of three eligible candidates compiled by the commission.
Initially backed by groups such as the League of Women Voters, the 1941 amendment creating the city's civil service commission was championed by reformers, including the Post-Dispatch editorial page, as a way to curb machine politics and City Hall patronage jobs that led to disruptive employee turnover whenever a new mayor took power. Now, the Personnel Department oversees who is eligible to be hired for most city government jobs, using examinations to compile lists, usually of six people, that department heads can choose from. The personnel director has broad leeway to determine the content of civil service tests and the order of eligible candidates when compiling those hiring lists.
The Post-Dispatch identified four employees who have retired and are still working for the Personnel Department, including the department's other deputy director. Other departments also have several retired and rehired employees, such as parks, police (civilian police employees use the Employees Retirement System), the airport and traffic, but the Personnel Department has a smaller staff of about 61 employees.
Frank, whose department works out of the Carnahan Courthouse, along with the Employees Retirement System staff, said a hiring freeze last year limited recruitment in the department. He pointed out he has recently posted a deputy director position but that he hasn't decided whether his other retired deputy director, Kathleen Tanner, will remain on after the position is filled. "She does very specialized work for us," he said.
He also said Thomas works no more than 39 hours every other week and "probably works a lot of hours for free." Because of past work on city information technology systems decades ago, she currently is spending most of her time working on the Enterprise Resource Project overhauling city budgeting, accounting and payroll systems, Frank said.
Thomas, reached by phone last week, said she works less than 39 hours biweekly but declined to comment further.
It's unclear when she retired. The retirement system says open records laws do not require it to release those dates. Her hiring date is listed as 2014 in one payroll record, and 2017 in another.
Earlier battle
In 2003, there was an attempt to limit employee retirements and rehiring after former Director of Operations Marie Jeffries, whose City Hall tenure stretched back to the Raymond Tucker administration in the '60s, retired and was transferred to the budget division. Slay, who was mayor then, alleged at the time he would not have authorized the transfer and that the document he signed authorizing her retirement and triggering her pension was altered later to allow her to move to another paying job in City Hall.
According to press reports at the time, Slay's office said the Jeffries document the mayor signed was delivered to Thomas in the Personnel Department. Thomas, at the time, told a reporter she had retained an attorney who told her not to comment.
The matter was investigated by the circuit attorney's office, which convened a grand jury but did not press any charges. Jeffries' attorney called the investigation "much ado about nothing."
"Lots of people leave the city and come back as contract employees," lawyer Charles Bobinette said in 2004. "This is a long and presumably proud tradition."
Jeffries' $140,000 a year pension is the largest among civilian retirees.
In 2003, a bill introduced in the Board of Aldermen to suspend pension payments for city workers paid more than $20,000 went nowhere. Slay also tried to slash the budget for Jeffries' job at the Board of Estimate and Apportionment, but then-Board of Aldermen President Jim Shrewsbury and Comptroller Darlene Green blocked him.
A spokesman for Green, who still serves as comptroller and is the chair of the Employees Retirement System board, said allowing retired employees to be rehired gives departments extra flexibility to deliver public services. A fiscal manager in her office appears to have retired and continues to work on an hourly basis.
"Comptroller Green supports the ability for city departments to retain institutional knowledge and fill unexpected needs as an important practice built into current personnel policies," Green spokesman Tyson Pruitt said.
Frank, the personnel director, said his department would "never allow" hourly, part-time workers to "permanently replace a position."
"So we would not hire a per performance employee in lieu of full-time people," he said. "But having someone who's retired come back and contribute to the organization a few hours a week, oftentimes it's a very cost-effective thing for us and helps strengthen our operations."