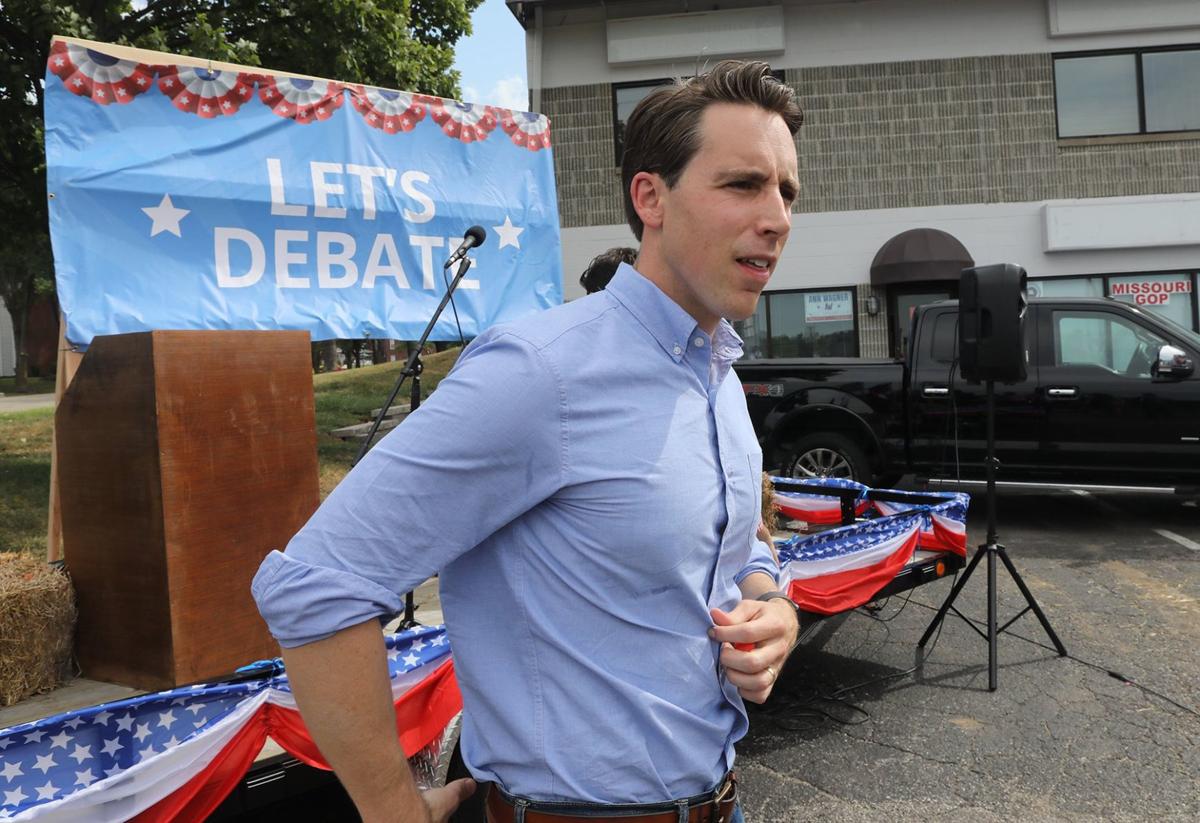 JEFFERSON CITY • A week after not taking a position, Republican Josh Hawley says he is now "inclined to support" at least one of three medical marijuana proposals on the November ballot.
In a conference call with reporters Wednesday, the first-term attorney general and GOP nominee for the U.S. Senate, however, didn't weigh in on other questions that will be on the ballot in the Show-Me State when he goes up against Democratic U.S. Senate Claire McCaskill in a closely watched race.
"I'm going to be carefully looking at these," Hawley said, referring to issues ranging from raising the minimum wage to raising the state's gasoline tax.
McCaskill also said he supports the ethics-reform push backed by the group Clean Missouri. She also endorsed the minimum wage hike and the boost to the state's fuel tax.
McCaskill said she was still studying the trio of medical marijuana initiatives, but said she was "a little uncomfortable" with the language backed by Springfield attorney and physician, Dr. Brad Bradshaw.
Bradshaw's self-funded initiative, called Find the Cures, would impose a 15 percent tax on medical pot sales to finance a state institute to conduct research on cancer and other diseases.
A second initiative by a group known as New Approach Missouri asks voters for approval to impose a 4 percent tax on retail marijuana sales, which would go toward veterans' health care.
The third initiative, sponsored by Missourians for Patient Care, would change state statutes to make marijuana legal for medical use and impose a 2 percent retail tax on medical marijuana, channeling revenue to early childhood education, veterans care, public safety and drug treatment.
Hawley said he wants to make sure there are "guardrails" in place in the medical marijuana proposals.
"I want to look closely at how the ballot language is structured," Hawley said.
A Quinnipiac University poll last year found 94 percent of U.S. adults support legalizing marijuana for medicinal purposes. Voters in conservative states such as Florida and Arkansas approved their own programs in 2016.