ST. LOUIS — Progressives promise to use new ideas to overcome concentrated poverty, entrenched politics and other obstacles that hold their cities back.
That is the case in the four-way race for St. Louis mayor where two of the candidates, city Treasurer Tishaura Jones and Alderman Cara Spencer, are running to the left of Aldermanic President Lewis Reed and businessman Andrew Jones Jr.
But while vowing a different way of doing things in 2021 and beyond, Tishaura Jones, 48, and Spencer, 42, are leaning on help from three seasoned former St. Louis politicians. The older men bear, in some form or another, battle scars from political fights and a scandal that rocked City Hall in the 1990s.
On one side, Virvus Jones, 74, the former city comptroller, is supporting his daughter, Tishaura, who narrowly lost the 2017 Democratic primary for mayor to Lyda Krewson. Virvus was with Tishaura when she officially signed up to run again. He often champions her record as a three-term treasurer and her growing list of endorsements for mayor.
"I love my daughter," he said. "I want to see my daughter succeed, and I want to see the city of St. Louis succeed."
Backing the other progressive in the mayor's race are former Mayor Vincent Schoemehl Jr., 74, and former Aldermanic President James Shrewsbury, 65, who each donated $2,600, the maximum amount, to Spencer's campaign; their wives made separate contributions. Shrewsbury said he's also mailed postcards to potential voters. Schoemehl said he co-sponsored an online fundraiser.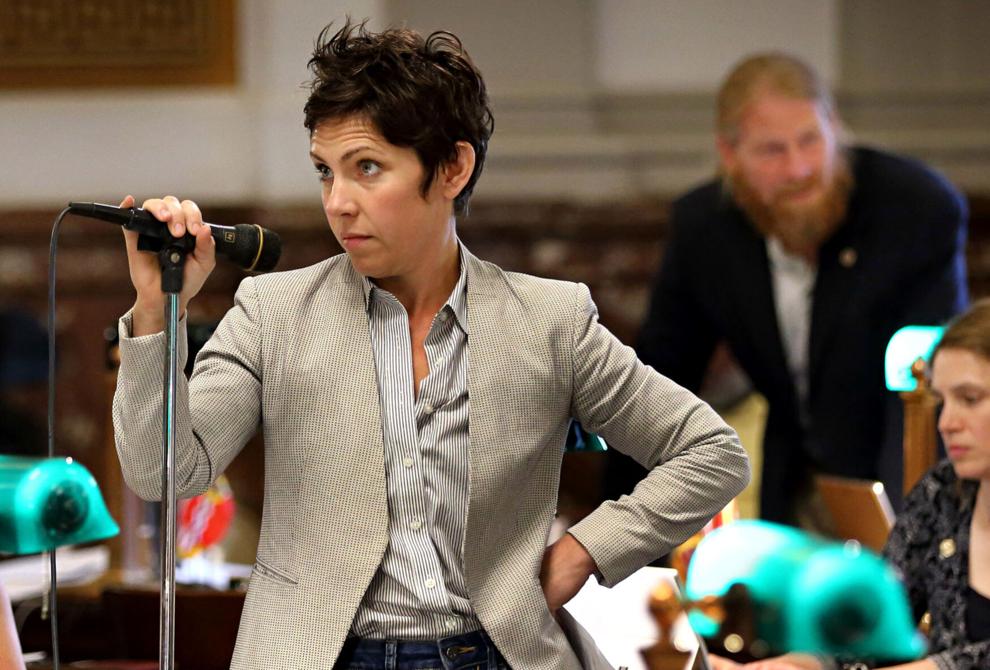 "I am supporting Cara Spencer because I think she will make a terrific mayor," said Schoemehl, mentioning Spencer's private sector experience as a mathematical modeler and tenure as alderman of the 20th Ward, which he described as a "terribly challenged community."
"She has done well," Schoemehl said. "She has a big vision for what the city of St. Louis can become."
Asked if his support had anything to do with concerns about Jones' father, who went to prison years after he elevated him to the city comptroller position in 1988, Schoemehl repeated his support for Spencer. When pressed, he said: "The city would be served a whole lot better if this election could be about the future rather than the past."
But Shrewsbury said: "Keep in mind, there is a whole bunch of history."
Baggage claim
Not only did Reed, the current aldermanic president, unseat Shrewsbury in 2007, Shrewsbury also lost the 1993 Democratic primary for city comptroller to Virvus Jones, by 1,979 votes. Two years later, in a 24-count indictment, federal prosecutors accused Jones, the incumbent, of laundering campaign funds for a white "stalking horse" candidate put in the comptroller race to siphon votes away from Shrewsbury, who is white.
That didn't stick against Jones, but Penny Alcott, who got 3,268 votes, admitted to prosecutors that she entered the race to take votes away from Shrewsbury and filed false campaign reports; she was sentenced to probation. Craig Walker, an investment banker, was convicted of defrauding voters by conspiring to fund Alcott's campaign; he was sentenced to three years in prison.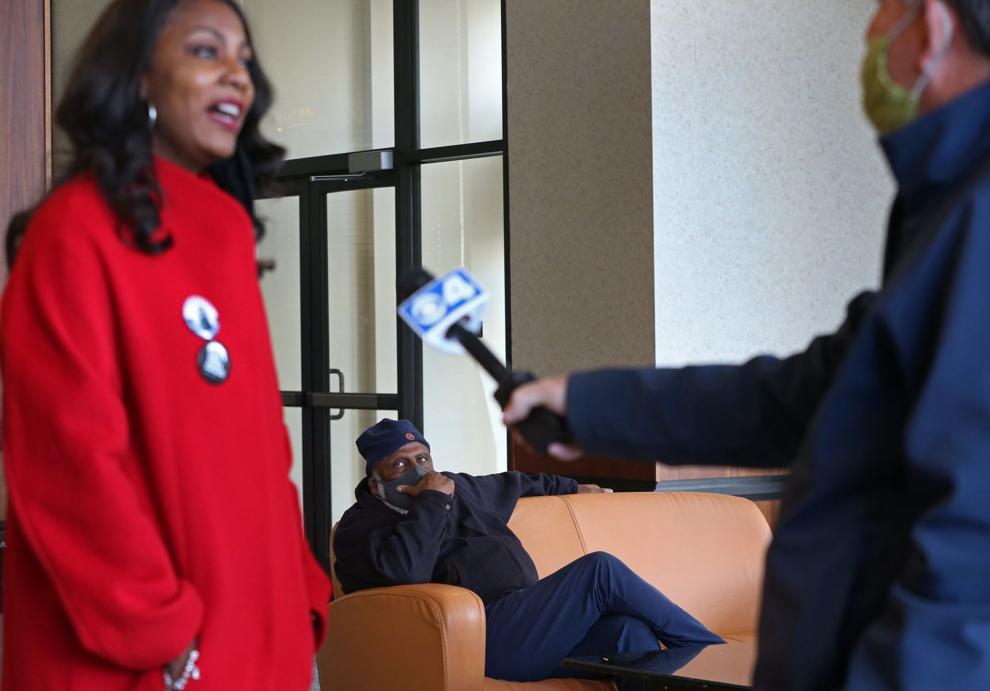 The use of stalking horse candidates had been common in St. Louis politics, but this prosecution marked the first to attack the practice, according to Post-Dispatch coverage at the time. Some, including Walker and Virvus Jones, had claimed the prosecution was racially motivated.
Jones ultimately pleaded guilty to two counts of tax evasion for not reporting $118,000 that came from his campaign fund and his nephew's guardian account. He was sentenced to one year and a day in prison.
Adding to the sting of it all, Jones couldn't run for office again. By all accounts, he lives and breathes politics.
After being elected 27th Ward alderman in 1981, Virvus Jones rose to be chairman of the Aldermanic Black Caucus. In 1986, Schoemehl, a three-term mayor who ran an unsuccessful campaign for governor in 1992, appointed Jones to city assessor when there was an open seat. In 1988, Schoemehl had Jones trade jobs with city comptroller Paul Berra, a swap that had the blessing of U.S. Rep. William L. Clay, the city's most influential Black politician at the time.
In St. Louis' weak-mayor system of government, the comptroller post gave Jones — and the city's Black population — a notable voice as the city's chief fiscal officer. The comptroller also sits beside the mayor and president of the Board of Aldermen on the Board of Estimate and Apportionment, the three-person panel that is the final arbiter of city budget decisions. Krewson, Reed and Comptroller Darlene Green make up the current E&A board.
"This sends a message to the entire community that the city is finally moving into the 20th century, not only in impressions of power sharing but in actual sharing," Jones said in 1988. He was reelected twice before resigning because of the federal case.
Shrewsbury described Jones as a "very good politician."
"That's the sad reality of the whole thing," he said. "If he'd have been honest, he could have played a major role in this city."
Shrewsbury and others say Jones is a trusted political adviser for his daughter, and he could regain influence.
"If she didn't have her baggage, I think she would be easily elected," Shrewsbury said. "I don't think Lewis or Cara could compete with her."
As baggage, he and other critics cited no-bid contracts in the treasurer's office under her watch, her father's past and Walker, who, after the federal probe, resurfaced in 2016 as an executive at a bond company doing millions of dollars in business with the city treasurer's office.
"No company is squeaky clean," Tishaura Jones said in 2016. "And Mr. Walker has paid his debt to society."
Some questioned if she was tainted by her father's political history, partly because shortly after he was indicted in 1995, one of the defendants in the case, Kerry Alexander, a former police officer and bodyguard for Virvus Jones, invested in Sugar's Place, a nightclub that Tishaura started in her early 20s. The business didn't last long and she declared bankruptcy, an experience, she said, that helped motivate her as city treasurer to offer scholarships and create financial literacy programs for thousands of people.
James Martin, a former assistant U.S. attorney who oversaw the prosecution of Virvus Jones in the 1990s, said Tishaura was not a subject of the investigation.
"For the sake of my children, I am always of the belief that you should never be condemned by the sins of your parents," said Martin, now 63 and in private practice.
Redemption?
Asked in recent weeks about Virvus Jones, Tishaura Jones described him as a grandfather "in chief" who takes an active role in helping raise her 13-year-old son. Like Spencer, she's a single mother. Jones and her father live a block from each other in the West End, near Ivory Perry Park, a couple blocks north of Delmar Boulevard.
Virvus' house is made with insulated concrete. His roof is covered with solar panels. A former political columnist for The St. Louis American newspaper, he said politics is just one aspect of his life. His novel, "Stalking Horse," was published in 2018. He said another book, "The Swap," is coming out soon.
His daughter is the same age he was when his political career ended. Still, he said her successes as treasurer, and in the ongoing campaign for mayor, doesn't feel like personal redemption to him.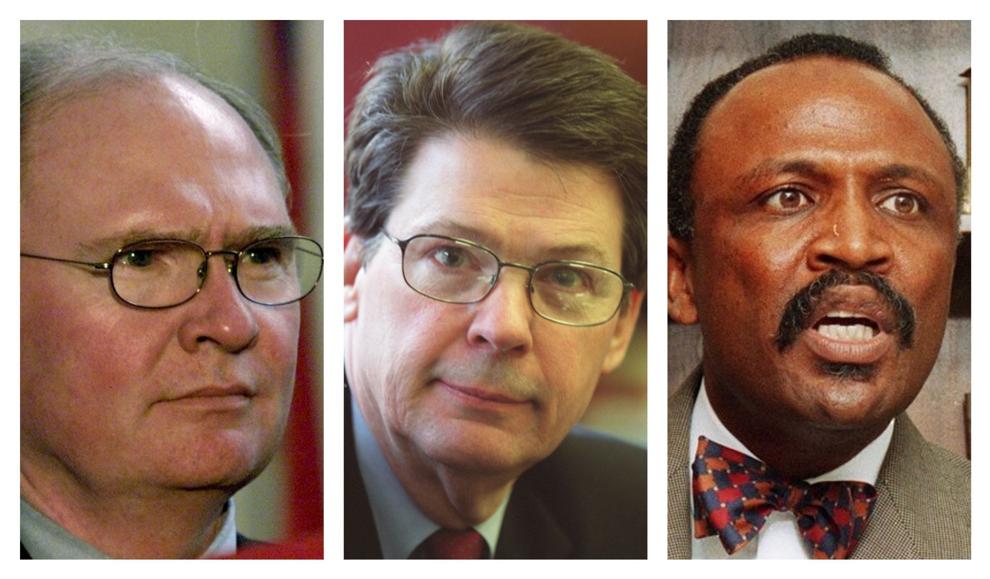 "I have been redeemed," he said. "Politics is not a place to look for redemption."
Asked what role he would take if his daughter wins, he said: "I will do as I have done all my life — whatever I can do to help my daughter to be successful in whatever she wants to do."
Right now, that's making sure his fast-growing grandson reaches for dreams beyond playing in the NBA.
"I want to see him become a scholar athlete," he said. "That's what I am looking forward to."
He described the challenges facing St. Louis today as "enormous."
"Old people like us, you know, you call us for historical reference," he said. "You don't call us for ideas of how to run the city of St. Louis."