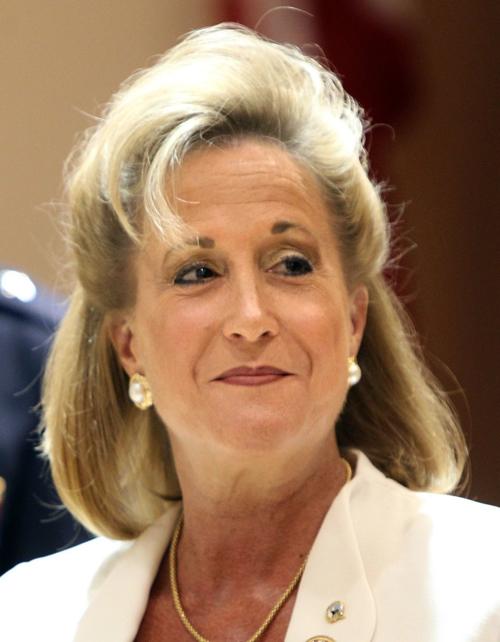 ST. LOUIS • A Washington-based nonprofit called "Care in Action" has sent thousands of mailers to St. Louis County residents criticizing incumbent Republican Rep. Ann Wagner on immigration issues, just weeks before the nationally watched 2nd District election. 
The Wagner campaign says one mailer in particular that claims she is "complicit in the separation of families" and cites her yes vote this year on a border security and immigration reform bill is illegal, because it fails to include a statement identifying who paid for it. 
The campaign will be filing a complaint to the Federal Election Commission, said Brecht Mulvihill, Wagner's campaign manager.
Andy Macdonald, a spokesman for Care in Action, argues the mailers aren't an independent expenditure — they do not "expressly advocate" for Wagner's re-election or defeat — and therefore aren't subject to requirements for a disclaimer explaining who paid for them.
"They are making claims to try to distract from Rep. Wagner's record of complicity of separating children from their families, which is a national disgrace," Macdonald said. 
A website for Care in Action says it is a Washington, D.C., nonprofit that advocates for domestic workers and care workers, founded in 2016. The only endorsements on its website are for candidates in Georgia.
Originally, the organization was called the "Domestic Worker Legacy Fund," incorporated in Delaware in 2014, to "support nannies, housekeepers, caregivers for the elderly and other domestic workers in order to advance the rights and socio-economic well-being of domestic workers."
Wagner's campaign questioned why other ads from the nonprofit — including a website making similar claims — included a disclaimer calling it an "independent expenditure, not approved by any candidate or candidate's committee."
"By their own admission, Care in Action is acting as an 'independent expenditure' committee in this race. According to the Federal Election Commission, this requires they identify themselves in mailers and report their activity within 24 hours," Mulvihill said.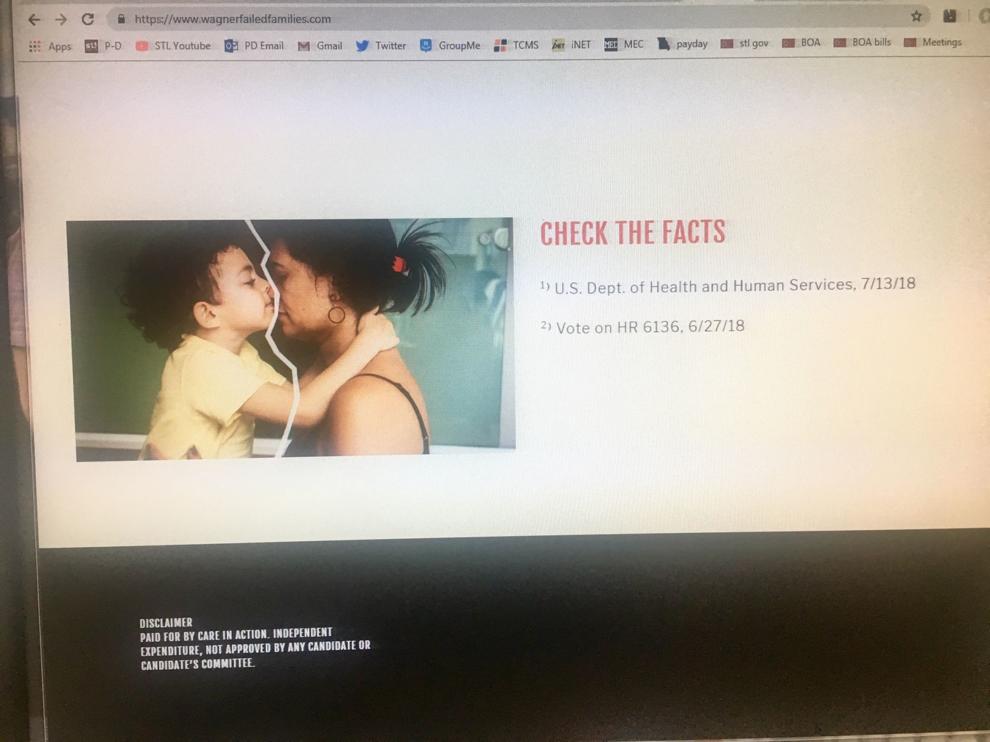 An attorney for Care in Action said Friday the "independent expenditure" disclaimer on the website is a mistake that would be corrected.
By 5 p.m. on Friday it said only: "Paid for by Care in Action."
Erin Chlopak, legal counsel of campaign finance with the non-partisan Campaign Legal Center and former acting associate general counsel at the FEC, says the mailers appear to be an independent expenditure. But she acknowledged that it's a "fuzzy" area of campaign finance law in which there is disagreement among FEC commissioners as to how explicit an ad has to be to "expressly advocate."
She cited the FEC regulation defining "expressly advocating," which includes the use of words like "vote for" and "vote against," which the ad doesn't contain. But she noted that the regulation also states: "When taken as a whole and with limited reference to external events, such as the proximity to the election, could only be interpreted by a reasonable person as containing advocacy of the election or defeat of one or more clearly identified candidate."
"If you look at the ad, it refers to her being unworthy as an elected official, and it says families deserve better," said Chlopak, who also points to the timing so close to an election for Wagner's seat. 
A spokesman for the Federal Election Commission declined to comment, saying that because Wagner is filing a complaint, the agency "must protect the interests of those involved in an enforcement matter."
Care in Action, a 501c4 organization that does not have to reveal its donors, also paid for digital ads attacking Wagner on immigration, with two ads sponsored by the group garnering thousands of hits on Facebook in October. Those ads have now been taken down. 
"This sort of misleading dark money and illegal activity is everything that is wrong with politics," said Mulvihill. 
Wagner is running against Cort VanOstran, a Democrat and attorney with Gray, Ritter and Graham in St. Louis. A spokesman for VanOstran said the campaign has no affiliation with Care in Action and notes that VanOstran is an outspoken critic of dark money spending. 
On Tuesday, reports surfaced of a mailer of a similar style - with an identical postage permit number - slamming Missouri Attorney General Josh Hawley, the Republican hoping to unseat U.S. Sen. Claire McCaskill in another Missouri race attracting national attention.
"Josh Hawley is flying high on lobbyists' private planes while the attorney general's office sits empty," the mailer reads.
A representatives of the Missouri Republican Party  denounced the anti-Hawley mailer.
Chuck Raasch of the Post-Dispatch contributed to this report.
Be in the know before you head to the polls.