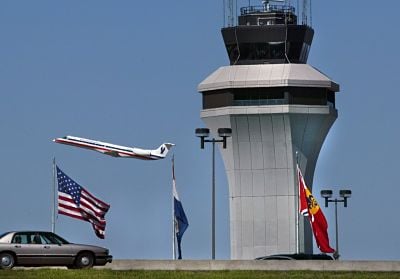 JEFFERSON CITY • Angered at what they termed a take-it-or-leave-it offer on tax credits from the Missouri House, Senate leaders said Wednesday that they would leave it — and might adjourn the special session without passing anything.
Causing the uproar was a deal announced Wednesday by Republican House leaders and Democratic Gov. Jay Nixon on a bill that would overhaul the state's 61 tax credit programs and set up several new ones.
After meeting privately with Nixon's staff, House negotiators agreed to consolidate five business incentive programs and make them more flexible. Nixon, in turn, agreed to modify a current program known as BUILD to subsidize warehouses and factories as part of a China trade hub in St. Louis.
Rep. John Diehl, R-Town and Country and the House's chief negotiator, said the plan should satisfy critics of the hub because, before receiving subsidies, warehouses and factories would have to meet "performance standards" tied to job creation, capital investment and local matching funds.
Nixon, in a brief statement, said the revised bill would "give us the tools we need to move Missouri's economy forward."
The House is expected to pass the plan Friday. House Speaker Steve Tilley, R-Perryville, said the Senate should follow suit by accepting the deal so the three-week-long special session could be brought to a close.
But senators said that they hadn't yet seen the details and that the proposal contained at least one deal-breaker.
Instead of phasing out two subsidies used by developers by 2018, the House-Nixon pact would allow those programs — which fund historic preservation and low-income housing developers — to continue indefinitely.
"That won't fly," said Senate President Pro Tem Rob Mayer, R-Dexter. "You can't get that passed through this body."
By the end of the day, senators were suggesting a repeat of the regular legislative session, when the China hub legislation died, taking with it the long-sought push by St. Louis officials for local control of the St. Louis Police Department.
A Senate committee scheduled a vote for today on the Police Department bill, but Mayer said he doubted it would move ahead if the tax credit bill was stuck.
"I have always wanted an economic development bill passed before we concern ourselves with local control," Mayer said.
Sen. John Lamping, R-Ladue, said the Senate's goal had been to overhaul tax credits to reduce their cost. Without expiration dates or 'sunsets" for all programs, the bill lacks the keystone needed for such reform, he said.
Tax credits have soared in cost even as state revenue has declined. Tax credits now cost the state more than $545 million a year. Businesses and individuals receive them for various activities such as contributing to maternity homes, cleaning up contaminated sites and adding jobs that include health insurance.
The Senate wants to rein them in by setting annual caps and expiration dates, using part of the savings to set up several new programs to finance technology startups and amateur sporting events, for example.
But Diehl said no expiration dates should be set for two subsidy programs — the largest ones, which benefit low-income housing developers and historic preservation.
Setting sunset dates would make them subject to being killed by a single senator who dislikes a particular developer, Diehl said. He said they should be retained indefinitely because they have been "good economic development tools for the state."
However, state cost-benefit studies show the programs return only 11 cents and 23 cents on the dollar, respectively, for taxpayers. Diehl said other studies contradicted that finding.
The Alliance for Investment, Jobs & Preservation, a group that backs historic credits, said more than $6 billion of private investment has taken place since the credits were established in 1998. Each dollar of credit leverages at least $4 of private investment.