JEFFERSON CITY — Gov. Mike Parson had a lot to say about Medicaid expansion, the state budget and job creation Wednesday as part of his annual State of the State speech.
But the ongoing pandemic made the annual event anything but normal.
With multiple lawmakers testing positive or isolating after coming in contact with a person who has the deadly virus, House leaders forced Parson to move the speech out of the traditional venue of the House and into the Senate, where members could practice social distancing more easily.
Parson vowed the last-minute change, which caused a stir under the Capitol dome, would not detract from his message:
"Missouri has seen some difficult days in the past 200 years, from the Civil War and the Great Depression … women's suffrage and civil rights … to the COVID-19 crisis and countless other hardships. But through it all, Missouri has prevailed," Parson said.
But the logistical maneuvering once again put a spotlight on his approach to combating the virus, which he has left mostly to local governments.
Parson has refused to issue a mask requirement, allowing many Republican lawmakers to work in the building without face coverings and then return to their far-flung districts. More than 20 of them, not counting Capitol staff, have contracted the coronavirus.
Parson spokeswoman Kelli Jones expressed skepticism that House leaders were concerned about packing the House with members of the Senate and other guests for the speech.
"I don't think COVID is any worse than it was yesterday," Jones. "Is my blood pressure high? Yes."
Senate Minority Leader John Rizzo, D-Independence, who is isolating after being exposed to a GOP staffer who tested positive, said Parson should have delivered his speech online without putting anyone else's health at risk.
"The governor's desire to give a big speech in-person is about vanity and optics," Rizzo said.
House Speaker Pro Tem John Wiemann, R-O'Fallon, said House leaders were concerned about the chamber becoming a super-spreader event after evidence of more positive tests arose Tuesday evening.
"We just felt it was a better situation for the governor to do it over in the Senate," Wiemann said.
Many House members and more than one-third of the state's 34 senators did not attend the speech. Some listened in their offices.
Parson, who took office in 2018 and was elected to a full, four-year term in November, leaned heavily on workforce development and infrastructure as key themes in his agenda. He wants to put more money into programs that will train people to work in hard-to-fill positions.
"It is important that we continue to follow through on key investments in workforce development and infrastructure," Parson said. "We must also continue finding ways to strengthen public safety, improve health care, and make state government more accountable."
Parson also called on lawmakers to approve legislation protecting businesses from lawsuits related to COVID-19 and asked them to approve a plan to implement a statewide tax on online sales.
"Time and time again, our administration has addressed the challenges of our communities and our state head-on rather than leaving them for another day, another administration, or another generation," Parson said.
Parson, like other Republicans, opposed Medicaid expansion, but has promised to carry out the voter-approved plan.
After spending a year on the campaign trail warning that expanding the health insurance plan for low-income Missouri residents would result in cuts to education and other state programs, the proposed budget contains none of those draconian measures.
Budget Director Dan Haug said an increased share of federal dollars will help the state add 275,000 low-income residents to the program.
"We had a couple of things that broke our way," Haug said. "This year's budget we were able to make it work. My concern is going forward."
Parson expressed that sentiment too.
"This will have a major impact on other areas of our budget, and we must plan accordingly … which means staying vigilant in maintaining the program's integrity by protecting against fraud and waste," the governor said.
Inclusion of money for the expansion won praise from the American Cancer Society's Missouri chapter.
"The pandemic has highlighted and exacerbated existing health and cancer disparities and expanding access to MO HealthNet will help us in the fight against cancer and COVID-19," said ACS governmental relations director Emily Kalmer.
In crafting the budget, Parson and the Legislature have agreed that general tax revenue will be down 4.1%, or $418 million, largely due to pandemic-related business closings and job losses.
But the state also has received federal emergency aid and the possibility of more coming under President Joe Biden to help plug gaps, Haug said.
Parson, for example, is paying for the salaries of some state employees with the federal money.
"I would say right now our budget is very strong," Haug said. "Revenues are doing much better than expected."
The $34.6 billion spending blueprint, which will be debated by the House and Senate in the coming months, includes no tax increases. It includes 2% raises for most of the state's 53,368 employees and additional money to recruit and retain more employees to work within the state's chronically short-staffed Department of Corrections.
The budget fully funds the state's school funding formula, which is expected to distribute $3.56 billion to public education in the fiscal year beginning July 1.
Parson also wants lawmakers to return funding for colleges and universities to pre-pandemic levels after he withheld funding when the pandemic began draining state tax revenues.
The governor outlined a more modest road and bridge program than he has in prior years. It includes $6.3 million for improvements to ports, including those in the St. Louis area, as well as $5 million for an expansion of broadband internet service. He also wants $25 million to continue an ongoing bridge replacement program.
He also is earmarking $100 million for maintenance of state buildings and $68 million for upgrades at state parks.
"This will also help create jobs around the state," Haug said.
Jack Suntrup and Maria Benevento of the Post-Dispatch contributed to this report.
Gov. Parson delivers the State of the State address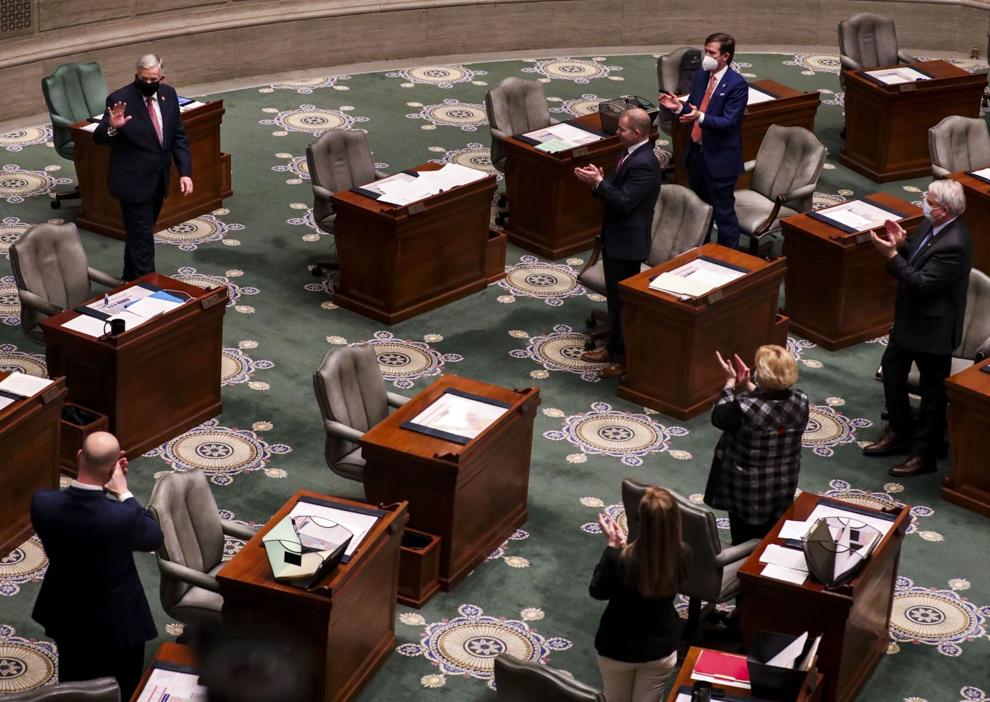 Gov. Parson delivers the State of the State address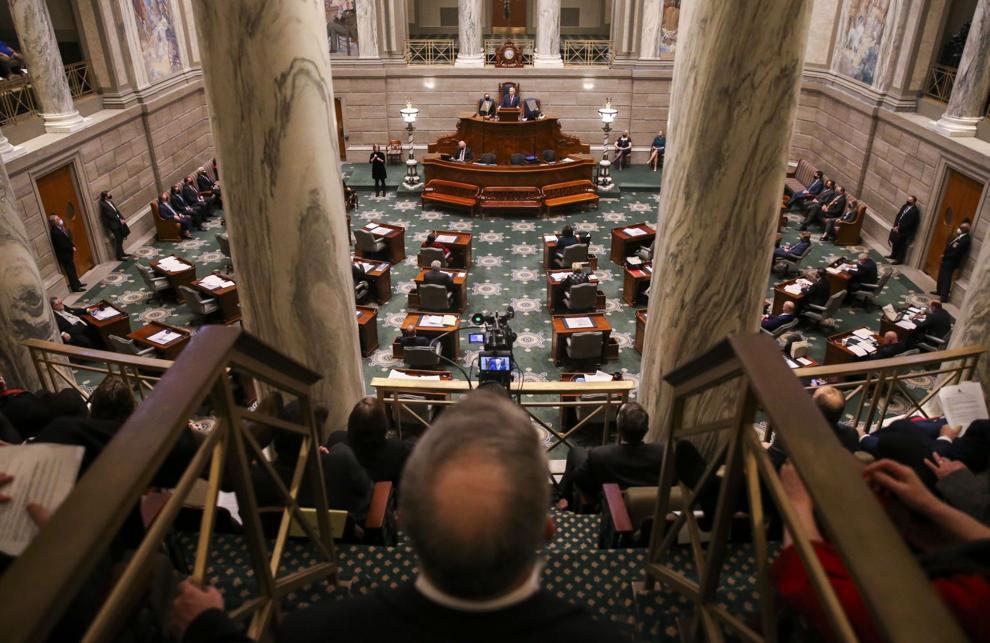 Gov. Parson delivers the State of the State address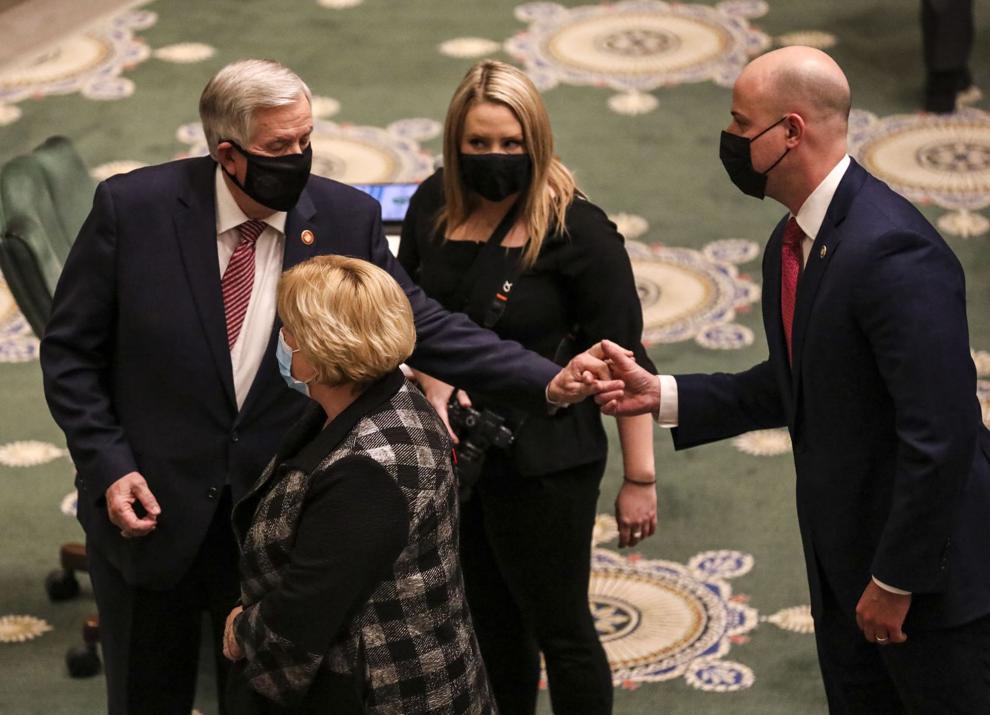 Gov. Parson delivers the State of the State address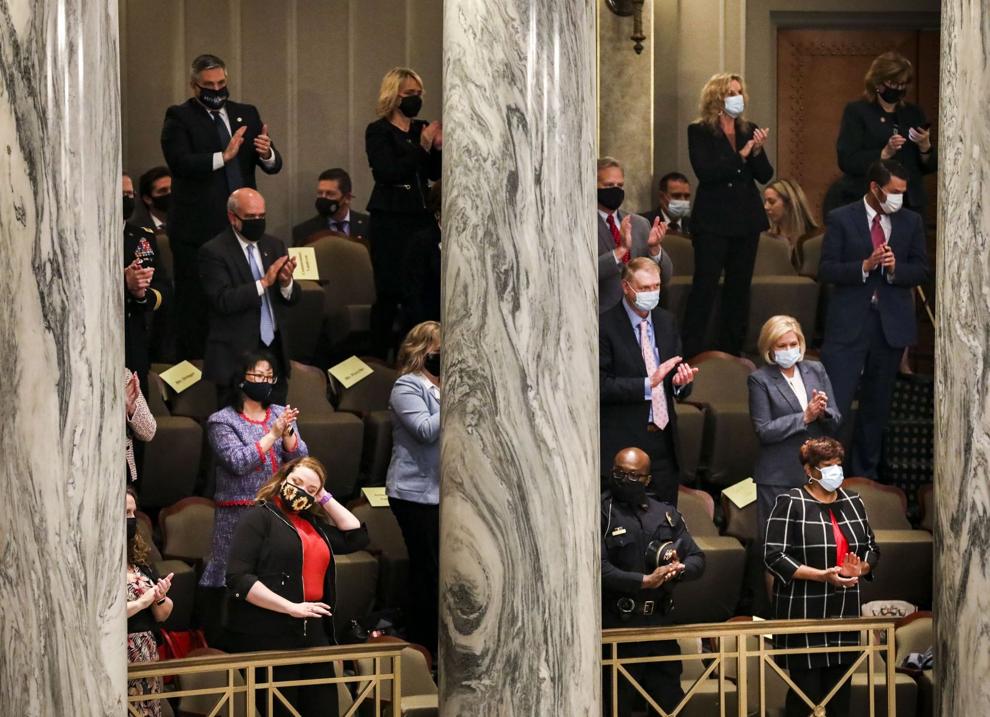 Gov. Parson delivers the State of the State address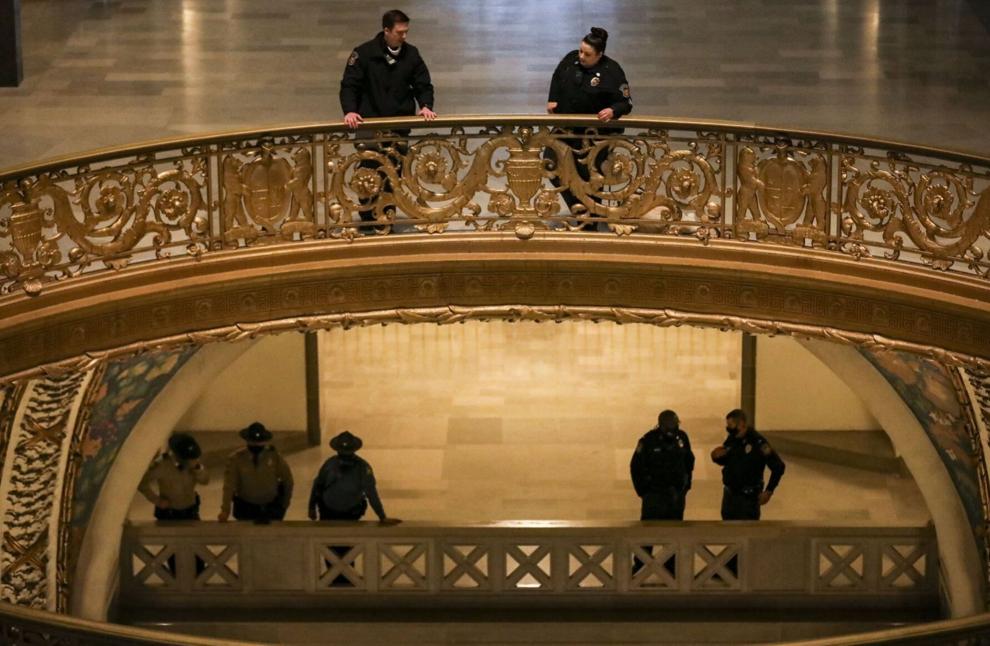 Gov. Parson delivers the State of the State address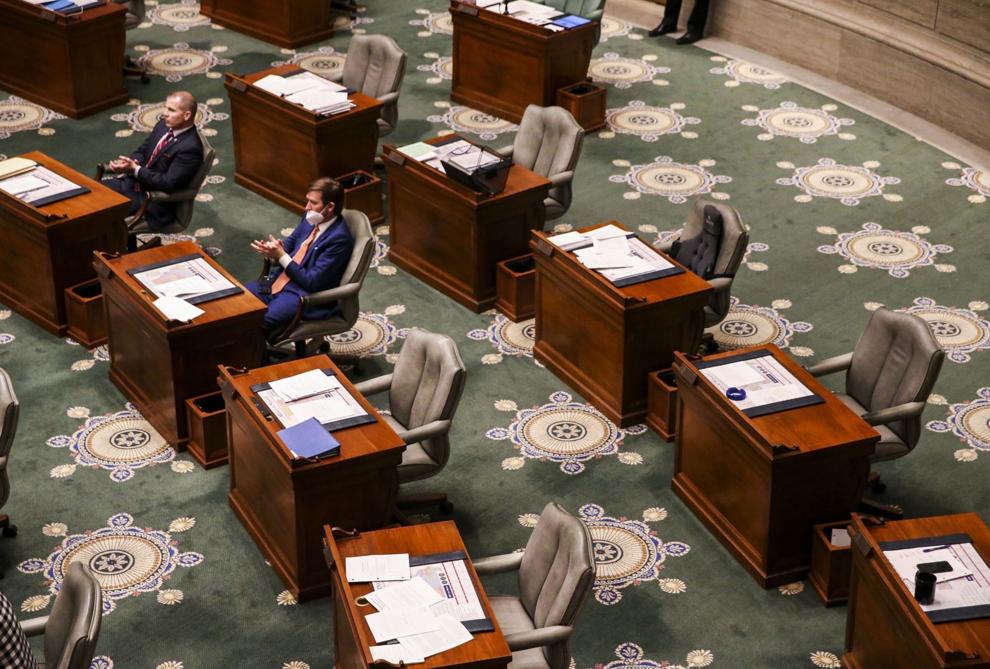 Gov. Parson delivers the State of the State address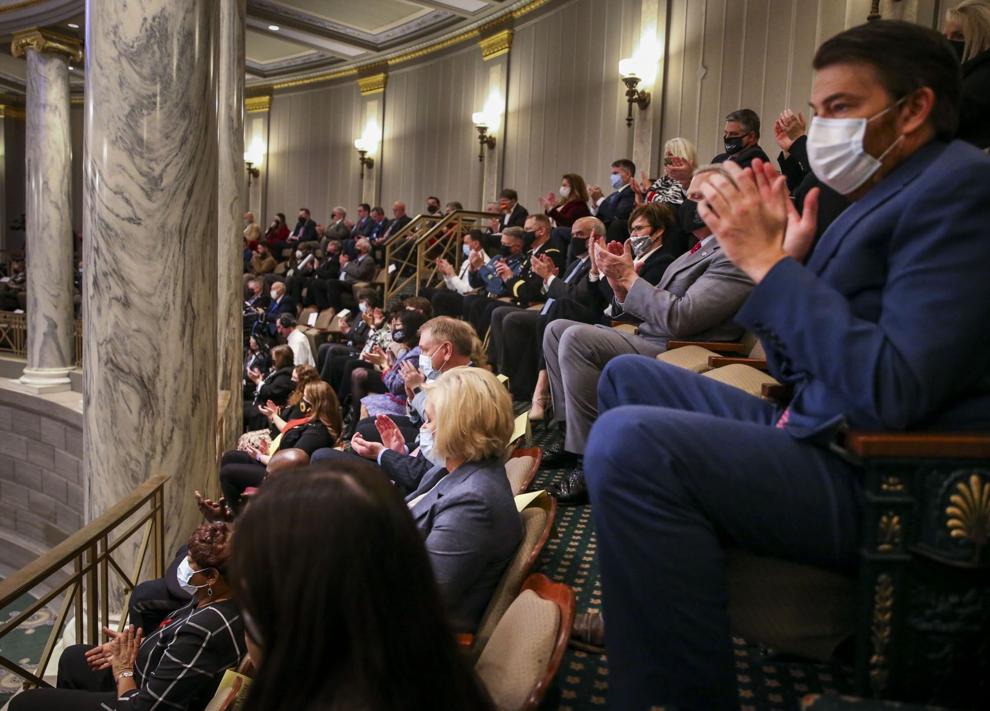 Gov. Parson delivers the State of the State address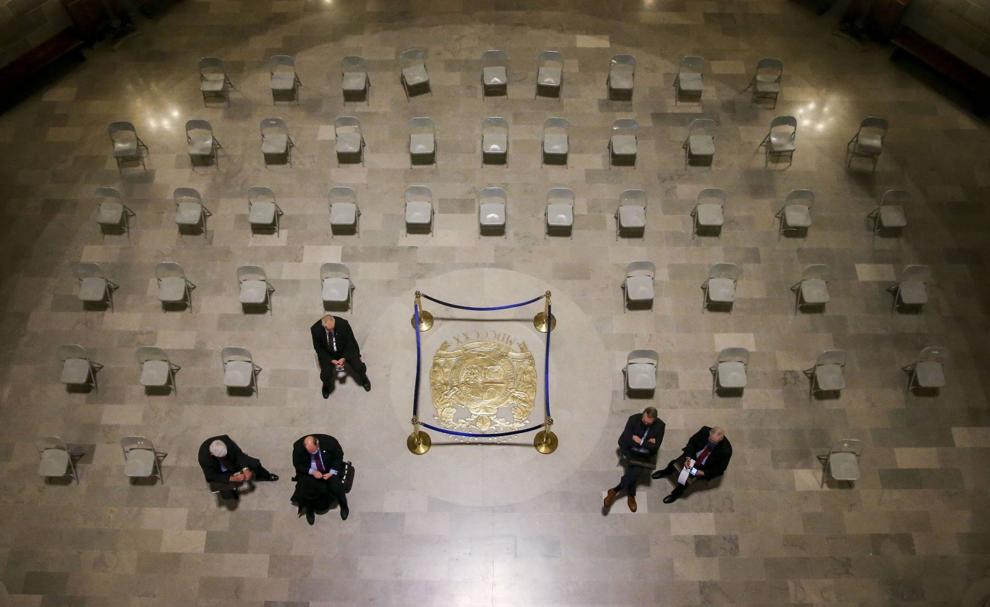 Gov. Parson delivers the State of the State address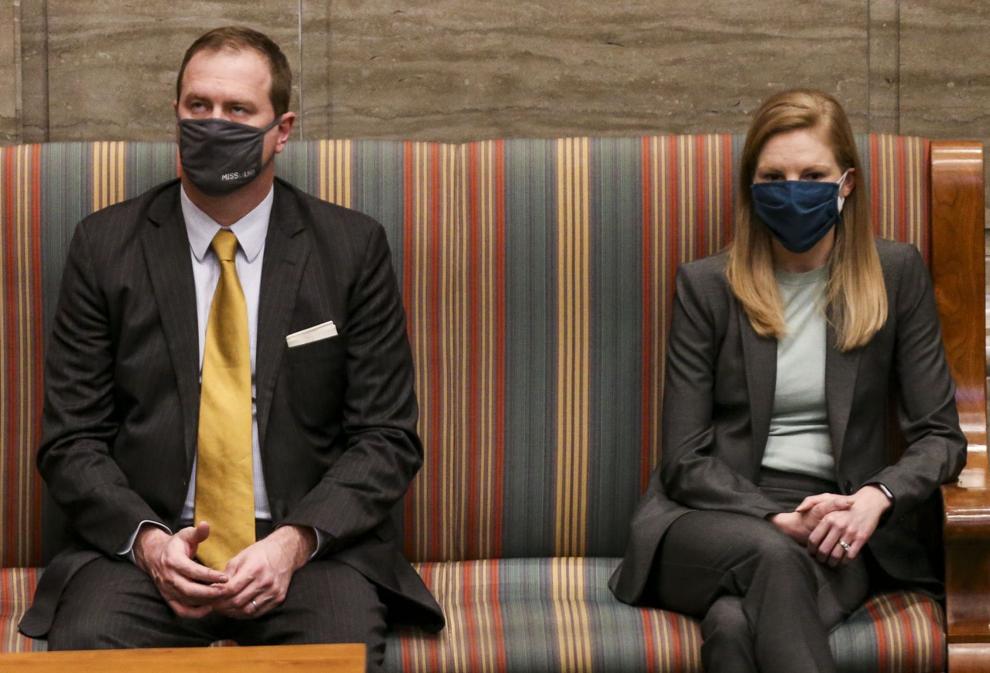 Gov. Parson delivers the State of the State address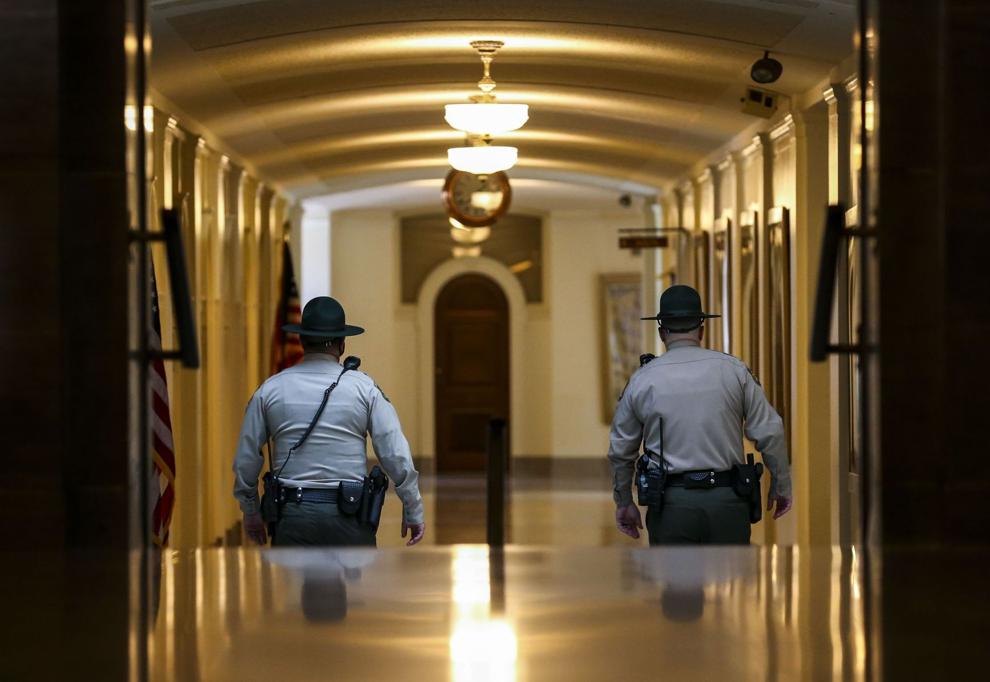 Gov. Parson delivers the State of the State address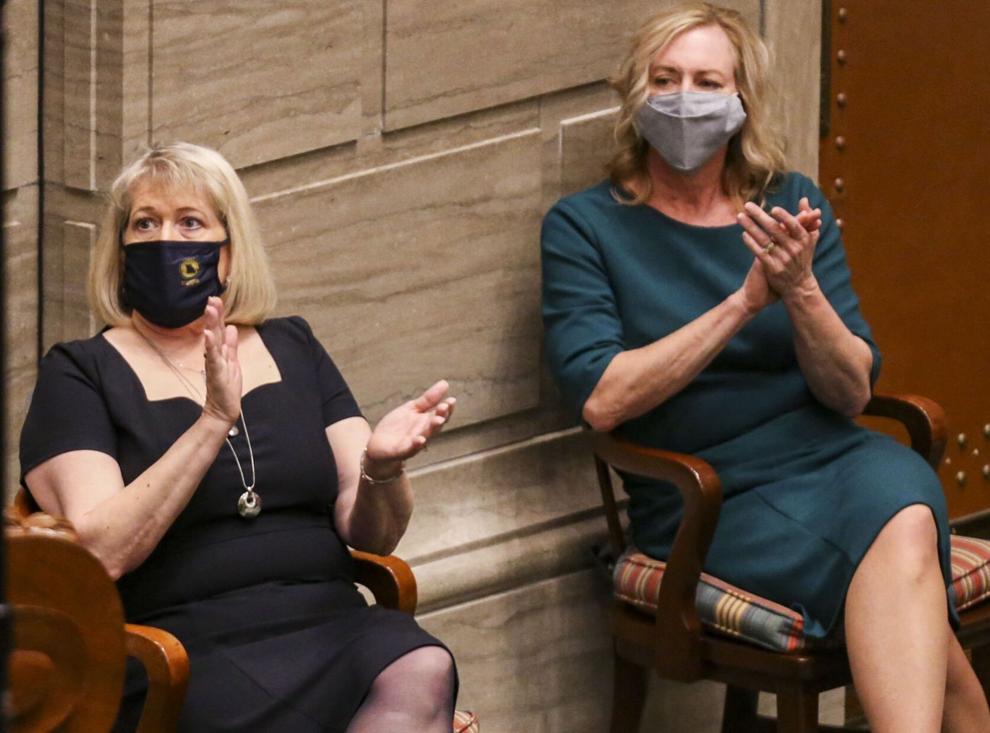 Gov. Parson delivers the State of the State address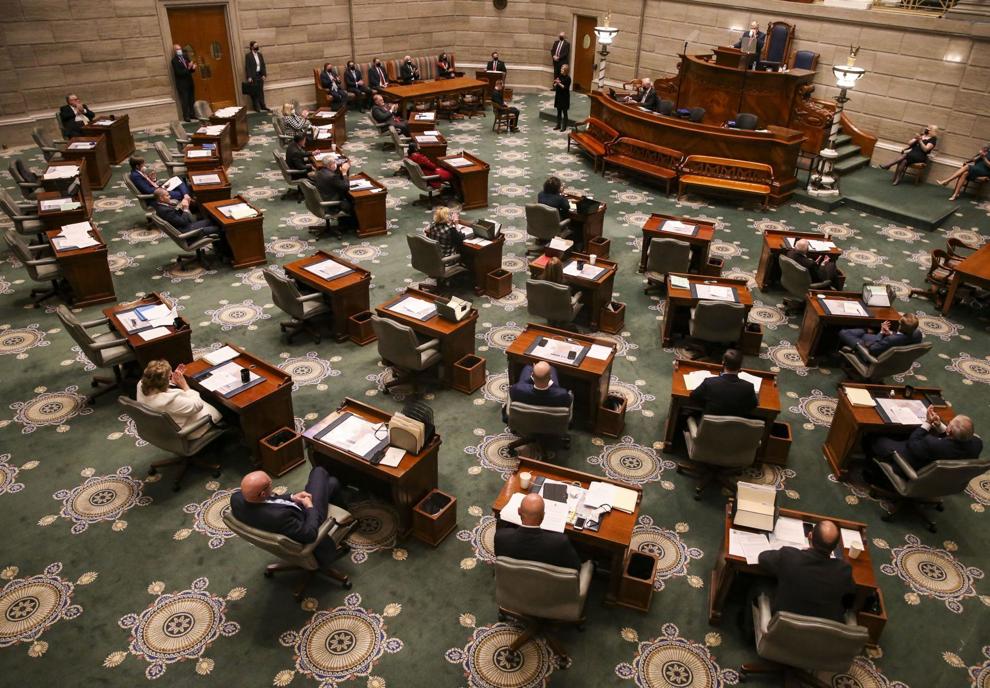 Gov. Parson delivers the State of the State address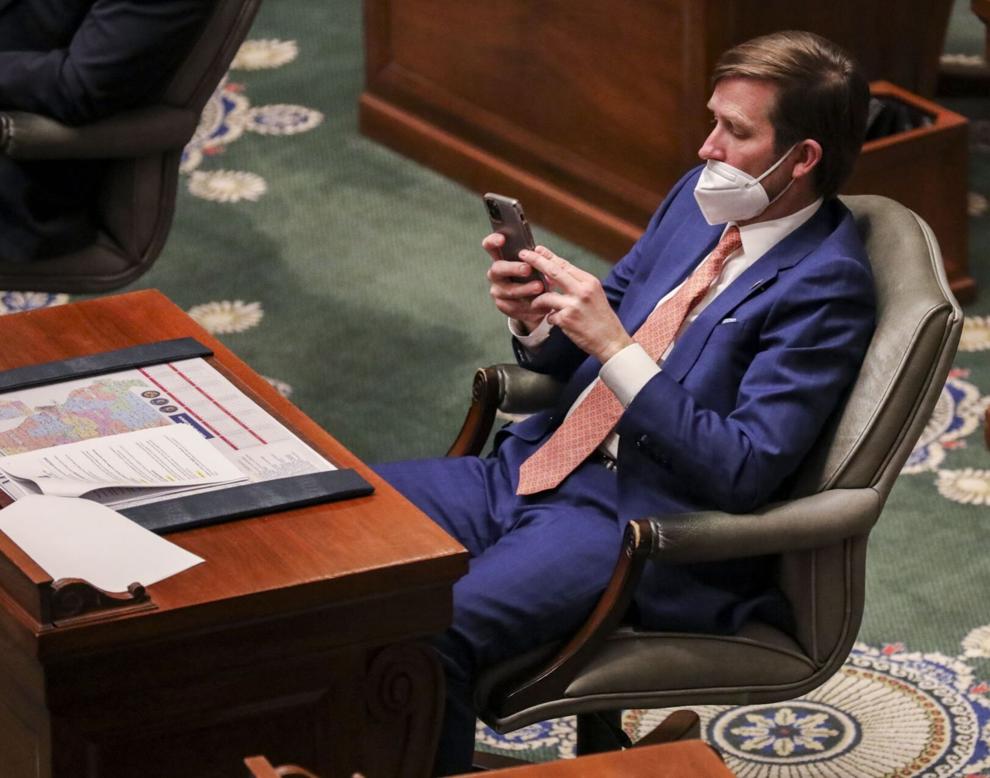 Gov. Parson delivers the State of the State address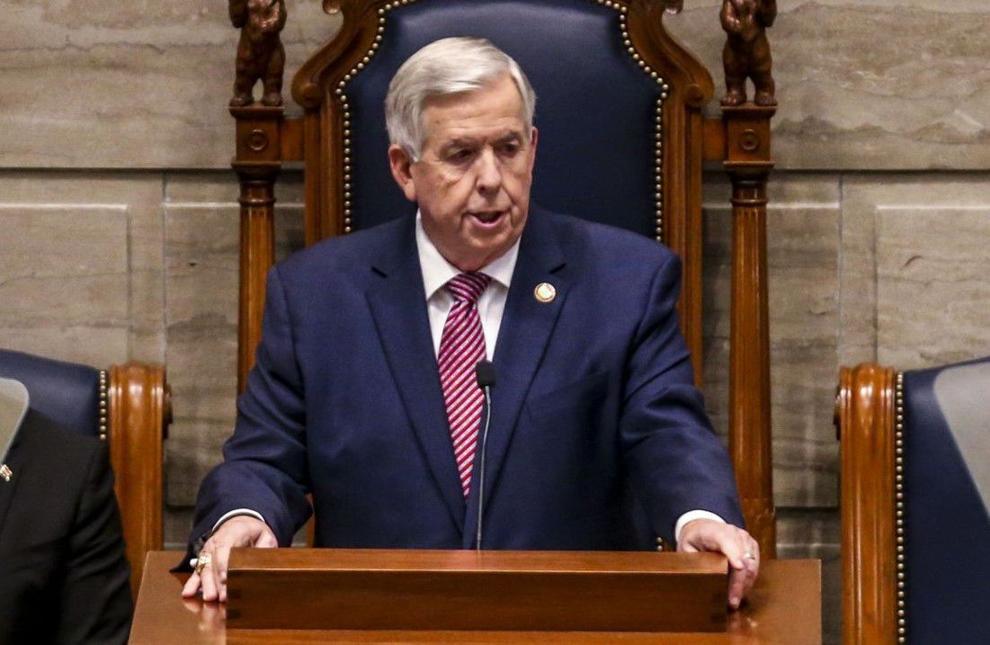 Gov. Parson delivers the State of the State address